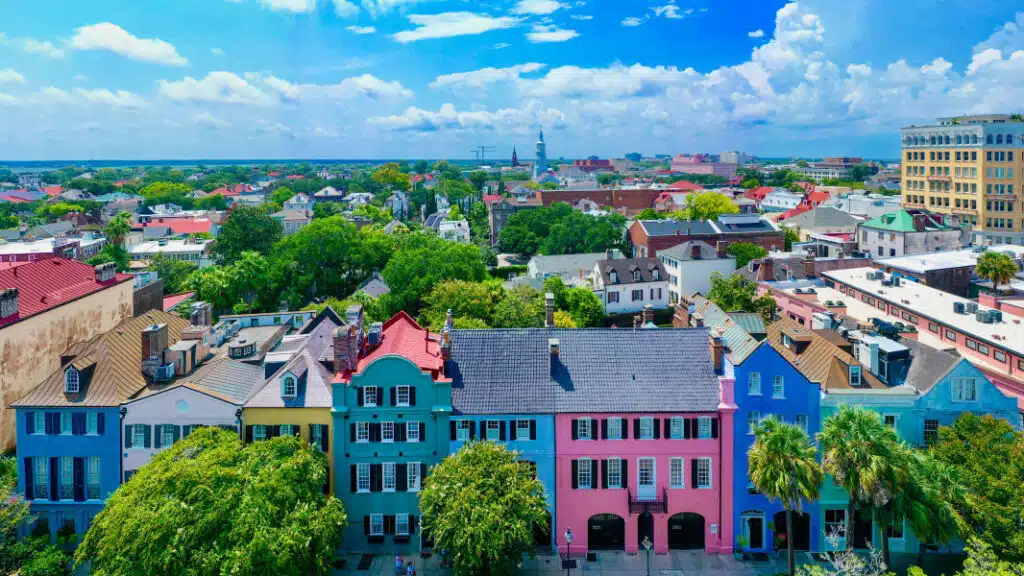 8 Things You Need To Know About Living In Charleston, South Carolina
From atop one of Charleston's many rooftop eateries, a 360-degree sweep takes in a striking panorama: historic neighborhoods throughout — home to majestic Civil War–era mansions — with more than a dozen steeples downtown and the Atlantic Ocean on the outskirts. In the middle of all of this? A booming job market, a thriving cultural and dining scene, and mild weather — which makes living in Charleston, South Carolina, a year-round pleasure.
If you're considering a move to Charleston, here's a look at some facts you need to know, from the best neighborhoods and schools to the Lowcountry's favorite beaches.
1. People Are Moving to Charleston, SC, Every Day
You can't deny the fact that Charleston is in close proximity to some pretty sweet places. It's only about a two-hour drive from South Carolina's capital, Columbia, and two hours north of Savannah, Georgia. Atlanta is not too far, either, at four hours by car. And did we mention the 90 miles of coastline that stretches along Charleston's Atlantic Ocean border — one of the many reasons the city is a top vacation destination?
Spread across about 115 square miles and with a population just over 153,000, Charleston is the largest city in South Carolina. Regionally, however, the Charleston population across the metro area is now more than 830,000, with more than 30 people moving in every day. The average age in Charleston, SC? That's almost 36, with nearly 40% of the population in the 20-39 range.
Q: Is Charleston, SC, a good place to live?
A: If rich cultural history, award-winning dining, gorgeous beaches, and vibrant nightlife are your definition of "good," then the answer is absolutely yes! Part of the city's charm is its eclecticism: There's truly something for everyone, from families to young professionals to retirees (golf, anyone?).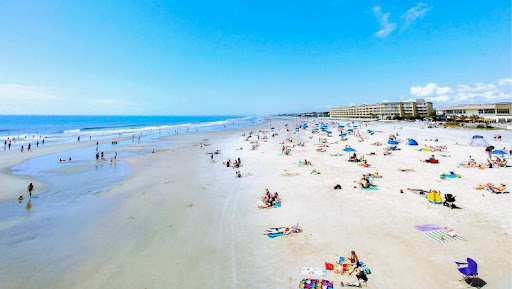 2. Charleston, South Carolina, Weather Is Fantastic — Until the Tropics Heat Up
Who wouldn't want an average of 230 days of sunshine every year? And with temperatures averaging at about 50°F in the winter to 80°F in the summer, the subtropical climate makes Charleston a dreamy destination for outdoor lovers.
But when the tropics get steamy from June to September, the city can find itself in the path of a hurricane — just like every other Southeastern and Gulf Coast locale. For instance, the monster known as Hugo hit the Charleston area in 1989, and its remains still linger in certain parts of the town. Fortunately, Hugo was the last major hurricane to make landfall in the state — though other hurricanes and tropical storms have done some damage over the years.
Even when the tropics aren't roiling, the summer is active weather-wise in Charleston. Afternoon storms are a regular occurance, with seriously intense lightning and torrential rains. Looking on the bright side, though, the "thunderboomers" are good for cooling off the sometimes sweltering summer days. Just don't get caught outside in one!
Q: What are the pros and cons of living in Charleston, SC?
A: The pros are plentiful: a rich cultural scene, beautiful weather most of the year, and a thriving job market that's drawing new residents to the charms of Charleston. There are a few cons, however, to Charleston living. Among them: a not-great crime rate and a pricey housing market. And a big one: If you're not a patient person, living in a tourist-destination town isn't for you. Slow traffic in popular areas, restaurants crowded with out-of-towners (when your local dive gets "discovered" by newcomers and you can't get a table, you'll know), and jacked-up prices at the height of the season. Still, on balance, living in Charleston, SC, is pretty fabulous. After all, every grand dame has to have a few flaws, right?
3. You'll Never Run Out of Things To Do in Charleston, SC
New residents are flocking to Charleston for lots of reasons. For starters, the rich history of the city is well preserved and accessible in museums, on guided tours, and merely walking down the street. In the historic district, for example, you'll find narrow cobblestone streets lined with upscale shops and restaurants. Wind your way to the neighborhood known as the Battery and you'll find Civil War–era mansions that tower above the waterfront on the stunning Rainbow Row, named for the homes' vibrant colors.
Want more options? Here's a quick look at our favorite must-do activities for people new to living in Charleston, South Carolina:
King Street
Once the main drag in and out of town, King Street is now the heart of the city's fashion, dining, and arts scene. Dozens of boutique hotels offer luxurious digs for the tourists who flock to the district, and galleries, boutiques, and antique stores offer endless choices for window shopping. Don't miss Blue Bicycle Books, a cozy nook featuring regional authors and rare finds. As for restaurants, the vast, tasty King Street selection makes it nearly impossible to choose — from quick and easy take-out spots to elegant destination dining. But if you're looking for a leisurely late lunch after a day of retail therapy, duck off of King Street just a block to Le Farfalle, a local neighborhood gem. Sit in the breezy courtyard and savor the chef's classic Italian cuisine — touched, of course, with a distinctive Charleston flavor.
Ghost tours
In a city with as many churches (and cemeteries) as Charleston, there are bound to be spirits — or at least that's what the tour guides tell us. Believer or not, you'll get a tour of the city — on foot, by carriage, or by bus — and an enlightening history lesson. And who knows? You might also get spooked.
Downtown history tour
Same as above but with fewer ghost tales. Wear comfy shoes.

Parks and recreation
Outdoor living is one of the keys to the city's charm — and a big reason so many people are moving to Charleston, SC. Be sure to visit the South Carolina Aquarium, home to more than 5,000 creatures and host of special events and classes for sea-critter lovers. Another favorite destination is the 10-acre Waterfront Park, overlooking the Cooper River and Charleston Harbor. There you'll find the famed Pineapple Fountain, Charleston's treasured monument symbolizing the southern hospitality Charlestonians are famous for.
Insider Tip: Not totally sold on Charleston? Southern cities are some of the fastest-growing destinations in the country. Check out the PODS Blog to find out what you need to know about other potential destinations, such as living in intown Atlanta, moving to (and from) Dallas, and Nashville neighborhoods of note.
Charleston dining
The world-class Charleston Wine + Food Festival draws thousands of guests annually in March. But every day of the year, Charleston's dining scene attracts foodies — and hungry newbies! — for some of the best cuisine in the country. In fact, locals insist visitors can't leave town without sampling the Charleston-bred she-crab soup, shrimp and grits, and Planters Punch (created at downtown's historic Planters Inn).
Fort Sumter National Monument
Hop on a ferry to the site of the first shots of the Civil War, and take a tour with park rangers who know everything there is to know about the battleground, the soldiers and sailors, and the fort.
Charleston-area beaches
Sugar-soft sand and ocean waves are just a quick drive from downtown — and there are so many to choose from. Want a laid-back beach town vibe? Folly Beach is popular with surfers, and you'll find top-rated locally owned restaurants and bars within walking distance. For a more residential, less touristy environment, check out Sullivan's Island. The Lowcountry favorite is home to the lighthouse known as the "Charleston Light," standing guard on the beach to guide ships into Charleston Harbor.
Q: Is Charleston a good place to live in your 20s?
A: Gen Z-ers and young Millennials abound in Charleston. Given the city's job market and entertainment scene, it's no wonder. And downtown isn't the only thriving sector for twenty-somethings. Coastal towns like Folly Beach and Sullivan's Island also offer plenty of nightlife and affordable housing, with a relatively quick commute to most regional business centers.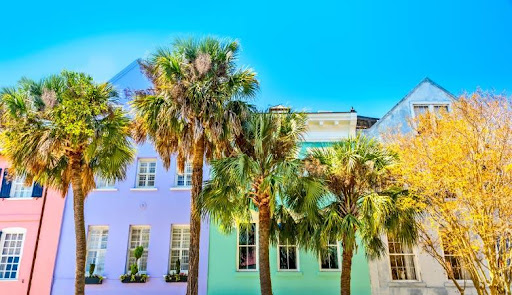 4. The Best Places To Live in Charleston, SC, Include Downtown, North Charleston, Johns Island, and More
It's practically impossible to name all the best places to live in Charleston. But here are a few of our faves:
Downtown
Culturally rich with award-winning dining, art galleries, museums, and shopping within walking distance, downtown Charleston is a desirable — albeit pricey — neighborhood. Like most urban core areas, its eclecticism is what makes it vibrant, with College of Charleston students living on campus or in nearby apartments, affluent "Old Charleston'' families on the upscale blocks near the waterfront, and young professionals flocking to the new rentals and condos sprouting up throughout the city. The Charleston Airport is just 15 minutes west of downtown, making business trips easy as pie.
Check out downtown's Upper King, where the Saturday Farmers Market takes over historic Marion Square with fresh produce, crafts, and other goodies. Other downtown neighborhoods to check out include South of Broad, Harleston Village, and the French Quarter.
Pro Tip: Tourists and horse-drawn carriages are everywhere on downtown Charleston's narrow, cobblestone streets, so leave your impatience behind, breathe, and go with the flow.
North Charleston

Known as Charleston's "cousin," this now-thriving city 10 miles north of downtown has become a destination all its own — and not just because the international airport is here. Among its benefits, the housing market is a little more manageable, with the average home value around
$287,500
as of May 2023. Rentals go for an average
$1,525
per month for a one-bedroom. And there's plenty for the city's 95,000 residents to do, from events at the massive North Charleston Coliseum to the delightful hub of Park Circle, where dining and entertainment are flourishing at places like the
Firefly Distillery, Charleston's oldest
(try the sweet-tea vodka). And don't miss the
High Water Festival
— an annual celebration of music, Lowcountry cuisine, and local crafts under the live oaks of North Charleston's Riverfront Park.
Johns Island
Families love the vibe of this barrier island bedroom community, just 15 minutes from the business center of downtown. Newer neighborhoods are popping up to accommodate the need for young families eager for an active lifestyle, easy access to downtown, and a quick hop to the beaches. When you visit Johns Island, be sure to check out
Angel Oak
, one of the largest and oldest trees east of the Mississippi River at 66½ feet tall and 28 feet around — and thought to be between 400 and 500 years old!
Isle of Palms
One of many barrier islands along the South Carolina coast, Isle of Palms is a picturesque destination just seven miles long and one mile wide. But don't let its modest size make you think there's not much to it. Resort-style living — along with several actual resorts — make this a paradise for year-round residents and tourists alike. Homes are pricey, with an average home value at around
$1,396,600
, and rentals averaging
$2,125
per month for a 940-square-foot apartment. Can't do without the conveniences of suburban living? You'll find everything you need just across the bridge in Mount Pleasant. But with plenty of tasty local dining options, boutique shopping, and endless recreation, there's really little reason to leave the island.
Mount Pleasant
This quaint town lives up to its name. With an inviting, walkable center and some of the best-rated schools in the area, Mount Pleasant, SC, is one of the most desirable areas for families. Like most Charleston-area communities, it's close enough to downtown for a decent commute — but beware of rush hours around the heavily trafficked tourist attractions — and it's only about 15 minutes to Isle of Palms, SC, one of the area's loveliest beach destinations. Needless to say, Mount Pleasant homes are a little pricey, with an average home value of nearly
$740,000 — up almost 4% from 2022
.
Wagener Terrace/Hampton Park
Families looking for a not-so-touristy neighborhood are discovering this old-school gem with homes dating from the 1940s and a friendly, welcoming charm. And instead of the density of Charleston's downtown historic district homes, Wagener Terrace features a variety of styles from Craftsman bungalows to cozy cottages. Prices are still on the higher side — the average home value is around
$712,800
in May 2023, and rentals are going for an average of
$2,650
per month for a one-bedroom. But with a thriving neighborhood association — check out the annual Oyster Roast at the
Lowndes Grove Plantation
— and all the goodies of Charleston just a few minutes away, this area is a hot ticket.
Here are five more top-notch neighborhoods, including two Lowcountry islands:
Kiawah Island
Summerville
West Ashley
James Island
Hanahan

Q: Is Charleston, SC, an expensive place to live?
A: Living in Charleston is a little more pricey than in the rest of the U.S. With a modest increase in prices of just 1.5% in the past year, the cost of living in Charleston, SC, is almost 5% higher than the national average.

The Charleston housing market is even more above-average: The average home value comes in at around $510,600 as of May 2023, which is 4.2% more than last year and nearly 15% higher than the rest of the U.S. And the rental market is equally pricey. A little under half of all residences in the city are rentals, and the average monthly rent is around $1,925 (think 1-bedroom, 965-square-foot apartment).
5. Charleston Has Some of the Top Schools in South Carolina
From the Academic Magnet High School — ranked No. 2 in the nation by U.S. News and World Report — to Wando High and the Charleston School of the Arts, the city consistently earns top marks for good schools with highly dedicated teachers and administrators. Charleston County Schools is also the second-largest district in South Carolina, with a reported graduation rate of close to 85% in 2022 — slightly above the state average.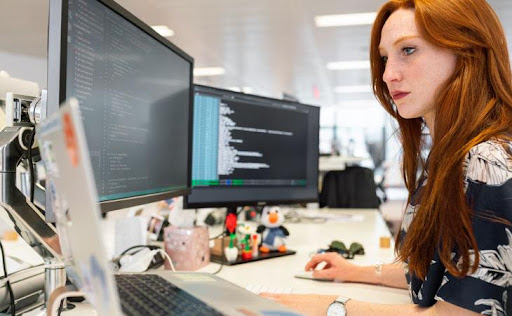 6. Tech and Hospitality Are Among the Hottest Fields in the Charleston Job Market
Charleston boasted the second-highest job growth in the nation for 2022, with a 6.6% jump over the previous year. Tech gigs, in particular, are booming with an influx of multinational corporations setting up headquarters in the immediate area. And hospitality jobs continue to increase as more tourists and new residents discover Charleston — boosting the need for more hotels and restaurants. The median household income is $72,719 with The Boeing Company, Roper St. Francis Healthcare, and Walmart as the top private sector employers.
Q: What salary do you need to live comfortably in Charleston, SC?
A: For a family of four with two adults in the workforce full-time, $96,892 is the before-taxes salary you'll need to live comfortably.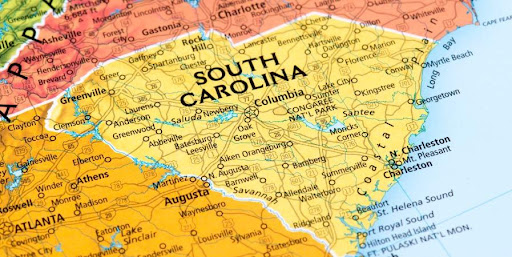 7. You Definitely Need a Car to Get Around the Greater Charleston Region
Public transportation is not one of Charleston's charms. The Charleston Area Regional Transportation Authority offers a free shuttle around downtown (DASH) and bus service around the city and outbound to some of the beaches. But living outside the city requires a car or the ability to use rideshare services. Of course, urbanites in neighborhoods like Upper King or Harleston Village can walk practically everywhere. But for the outlying areas, motorcars are a must.
Q: Living in Charleston, SC, pros and cons: What's the crime rate?
A: As much as the area has going for it, truth be told, crime is a bit higher here than in the rest of the state and nation, with a rating of 14, according to the Neighborhood Scout index. That means Charleston is safer than just 14% of other U.S. cities. Like any city, though, Charleston has plenty of areas that statistically experience less crime. Neighborhood Scout cites Moss Creek, Grimbal Gates, and Lake Frances as areas with the fewest incidents.
8. Fun Fact: Lowcountry Love Bugs Honeymoon in Charleston Twice a Year
Nope, we're not joking. Once only found in the Sunshine State, these odd little critters (which are actually a type of fly) have migrated northward during the past few decades into the entire Southeastern region, including South Carolina. The insects appear in late spring and fall, swarming in the thousands — but if you look closely, you'll see that they travel mostly in connected pairs. The amorous bugs are harmless but annoying as they splat onto cars during their biannual Lowcountry visits. And although love bugs aren't poisonous in any way, bicyclists may want to keep their mouths closed during spring and fall rides along Charleston's many scenic bike paths and trails. Yuck!
Ready to start living your best life in Charleston, SC? Let's get moving! From renting a truck to hiring a squad of professional movers, there are plenty of options to go with. If you're looking for a flexible solution, PODS can help. PODS drops off a portable moving and storage container right in your driveway so you can pack and load at your own pace. Then, when you're ready, they pick it up and deliver it straight to your new South Carolina home.
Shannon Jacobs is a Tampa-based freelance writer and frequent contributor to the PODS Blog. She has lived in Atlanta, the Berkshires, and Nashville, but always returns to the warmth of Florida's Gulf Coast.
Get a Quote
Choose the service you need
Comments
Leave a Comment
Your email address will not be published. Required fields are marked *