Affordable and Fun: Your Guide to Living in Indianapolis
The Crossroads of America is a bustling city that's home to so much more than the Indy 500. In fact, if a safe city with a lower cost of living is something that's important to you, Indianapolis should definitely be at the top of your list of places to move to.

There's a great mix of both families and young professionals living in Indianapolis for the high safety ratings, great schools, and abundant job opportunities. The city is also simple to navigate, with most of downtown reachable on foot or with public transit. And if you want to head out of town at any point, you can use any of the four major interstates Indianapolis provides simple access to.

That's not all you need to know, though.
Quick Indianapolis FAQs
Q: What is a good salary in Indianapolis?
A: According to Payscale, the average base salary in Indianapolis is $69,000. It's important to take your lifestyle, family size, and career into account when answering this question, though, as it's going to differ from person to person.

Q: Is Indianapolis, Indiana, an expensive place to live?
A: Indianapolis has a lower cost of living than most large cities in the U.S. and is not considered an expensive place to live. In fact, the average cost of living in Indianapolis is actually nearly 15 percent lower than the nation's average.

Q: Are winters harsh in Indianapolis?
A: Yes, the winters in Indianapolis can be very cold, so you can easily expect snow, ice, and frigid temperatures.
Indianapolis at a Glance
Population: 880,621
Located in the central part of Indiana, it is also the state's capital
Median age: 34.2 years
The city takes up 362 square miles
Average commute time: 25.3 minutes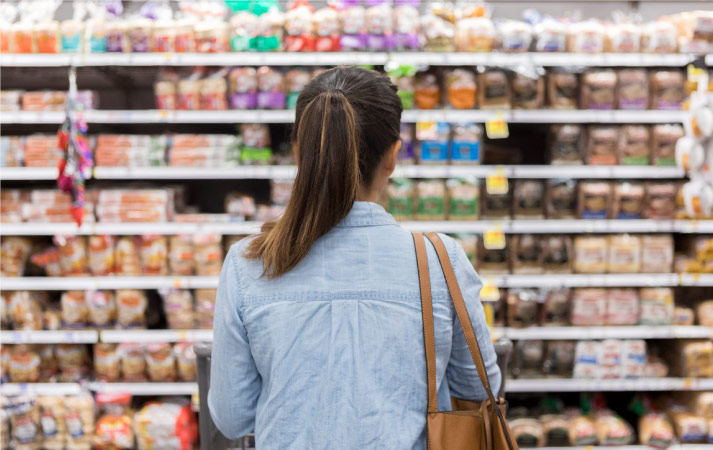 1. Cost of Living in Indianapolis, Indiana
The cost of living in Indianapolis is considered to be very affordable. You can find affordable homes, condos, and apartments, depending on what your needs are. The cost of living index for Indianapolis is 84.9 and is just slightly higher than Indiana as a whole (83.7) — both of which are significantly lower than the national average at 100. You can expect to pay less for items like groceries, healthcare, and housing.
2. Pros and Cons of Living in Indianapolis
Pros of Living in Indianapolis
Affordable cost of living
Safe suburbs and neighborhoods
Fantastic food and beverage scene
Cons of Living in Indianapolis
Long winters
Have to travel to reach beaches, mountains, lakes, etc.
Public transit does not serve the whole city
3. Indianapolis Housing Market
Since the average cost of living in Indianapolis is lower than average, you can expect the housing market to be more affordable. This is great news if you're looking to buy a house! The average home value in Indianapolis is
$228,305
.
Whether you're moving to start your family or your first job, Indianapolis has lots of options when it comes to purchasing a home. You'll find a variety of architecture styles like farmhouse, Craftsman, and Tudor.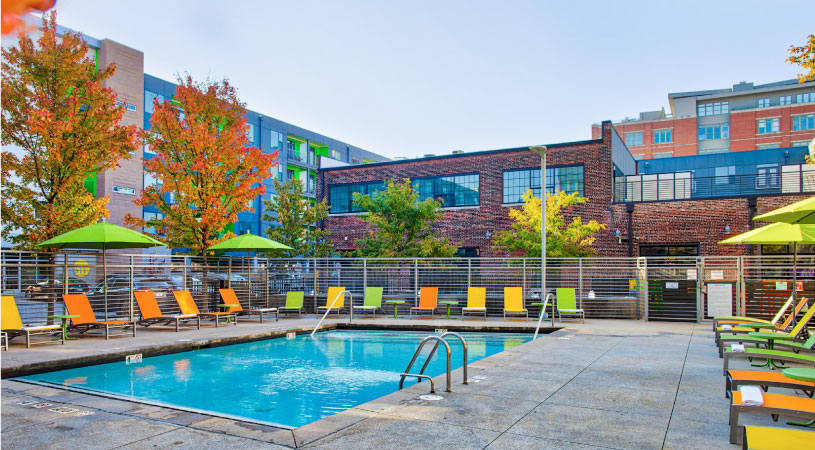 4. Apartments in Indianapolis
The lower cost of living in Indianapolis doesn't just affect those folks looking to purchase a house. The rental market is affordable, as well! The average monthly rent for a one-bedroom apartment in Indianapolis is
$1,155
, which is perfect for young professionals
looking to move
and start their careers.
5. Best Places to Live in Indianapolis
Carmel
Located just a little north of downtown Indianapolis, Carmel is ranked #1 in the best places to live in Indiana by Niche. Public schools also have an A+ ranking, and the community is very safe. Here, you'll enjoy easy access to parks, coffee shops, a brimming arts district, and more!
Fishers
Right behind Carmel on Niche's "Best places to live in Indiana" list is Fishers. It holds an A+ rating on Niche and offers great schools, job opportunities, and housing options for people from all walks of life. The community prides itself on welcoming all types of people, so if you're looking for an inclusive place where you'll know your neighbors, this is it.
Glendale
Another nice neighborhood in Indianapolis is Glendale, whose central location makes it perfect for young professionals. This area is within walking distances to stores, restaurants, and coffee shops, not to mention many office buildings. Your commute will be a breeze, no matter where you're working in the city.
6. Transportation in Indianapolis
Average commute times in Indianapolis
are around 25 minutes
, and many people who work and live in the city take advantage of the public bus system, IndyGo, to get around. The downtown area is also very walkable and bikeable and holds a
walk score of 81
. Unfortunately, the bus system doesn't seem to serve the areas of Indy that are further away from the downtown center as consistently, and people who live further away rely on cars to get around. Regardless of whether you're taking the bus or a car, it's nice to know your commute won't be long.
7. Schools and Higher Education
Indianapolis is no stranger to great school districts. In fact, some of the consistently top-scoring districts include:
Carmel Clay Schools
Zionsville Community Schools
Brownsburg Community School Corporation
In addition to great PreK-12 schools, you'll also find colleges and universities in Indianapolis, including:
These schools bring plenty of employment opportunities to the city, and students who graduate have ample chances to secure a job in a variety of industries without leaving Indianapolis.
8. Indianapolis Sports Teams
If you're a sports fan, you'll have a blast in this sports-centric city.

The Indianapolis Motor Speedway is the largest racetrack in the world and hosts one of the most famous races — the Indy 500 — each year in May. It also hosts races from other leagues like NASCAR and Formula 1 throughout the year. You can also find the National Football League's Indianapolis Colts and the National Basketball Association's Indiana Pacers thriving in this city. The fan bases for both of these teams are very loyal and supportive of their teams, and it's a fun atmosphere when they're playing.
9. Indianapolis Weather/Climate
Indianapolis is located in the Midwest, and the state of Indiana is mostly rolling prairies that support a large amount of agriculture. Since the landscape is mostly flat, you'll notice the wind can really pick up (hence the reason for places like Meadow Lake Wind Farm).

Living in Indianapolis, you'll get to experience all four seasons. The summers tend to be warm and humid, with a fair amount of rain. This is what makes the parks and forests so beautiful and popular destinations for Indianapolis residents.

In the fall, you'll watch the trees change color and enjoy warmer temperatures until September. Winters can be cold in Indianapolis, but as long as you're prepared, you should have no problem dealing with lows in the 20s and 30s and the occasional ice storm. The wind chill contributes to the lower temperatures, and it can feel especially cold because of this.
Spring is one of the most welcome sights in Indianapolis, but expect a few unseasonably cold days to pop up in April or May. After May, the threat of frosts should be gone, and you can enjoy watching the trees and plants come back in bloom.
10. Indianapolis Crime Rates

Indianapolis is a large city, and places with higher population densities will always have a higher crime rate than areas where fewer people live. That being said, the crime rates in Indianapolis are higher than the national and the state medians for both property and violent crime. Keep in mind, though, that there are lots of safe neighborhoods and suburbs in Indianapolis — just be sure to do your research before choosing a specific area to live in. According to Neighborhood Scout, some of the safest neighborhoods in Indianapolis include:
South Franklin East
Eagle Creek
Geist
Galludet West
11. Indianapolis Job Market
The job market is thriving in Indianapolis, and the largest industries include manufacturing, life sciences, and biopharmacy. There are plenty of Fortune 500 companies looking to hire, including Eli Lilly, Anthem Healthcare, and Cummins. The colleges and universities in the area also provide a lot of jobs, as does the booming food and beverage scene. The unemployment rate is 2.4% and the median household income is $54,321.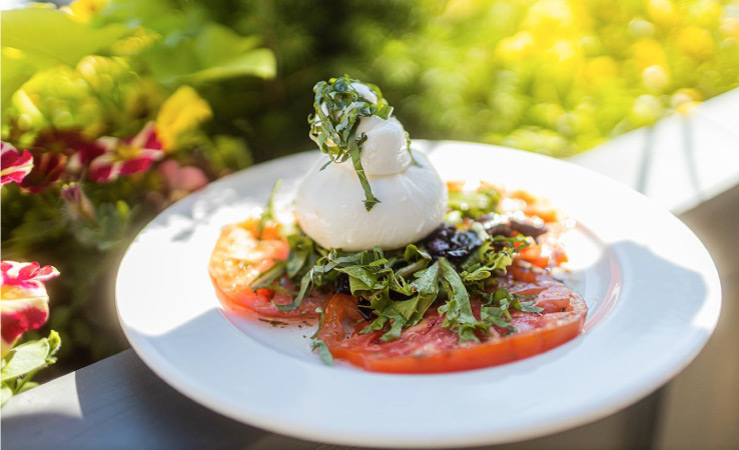 12. Local Food in Indianapolis
The restaurant scene in Indianapolis has been picking up over the past few years, and there's a lot for foodies to enjoy. There are all kinds of restaurants for you to try, and you'll find an array of different cuisines sure to please even the pickiest eater. Our top restaurants in Indianapolis include:
Sangiovese Ristorante is perfect when you just want to enjoy delicious Italian food done right.
Yats Restaurant is the best place to try a taste of New Orleans. This Creole and Cajun favorite is a must-visit for the perfect jambalaya.
Pacos Taqueria is great for a taste of delicious, local Mexican food in Indianapolis. You'll love the perfect Jalisco-style tacos, as well as their breakfast options.
Indianapolis also loves its breweries. Whether you want to try a refreshing sour, kick back with a chocolatey porter, or enjoy the perfect pilsner, you won't be disappointed. For a few of the best options, consider stopping by:
13. Fun Things To Do in Indianapolis for Couples
Whether you and your partner are looking for things to do in Downtown Indianapolis or outside the metro, there's plenty of options. Some of the most fun to be had is trying out a new restaurant, and you'll have plenty of options. Consider eating out at these top destinations:
Downtown Indy is a great place for couples to have a fun time. You could explore White River State Park or see a live show in the Mass Ave. Arts District. You'll never have a boring date night again!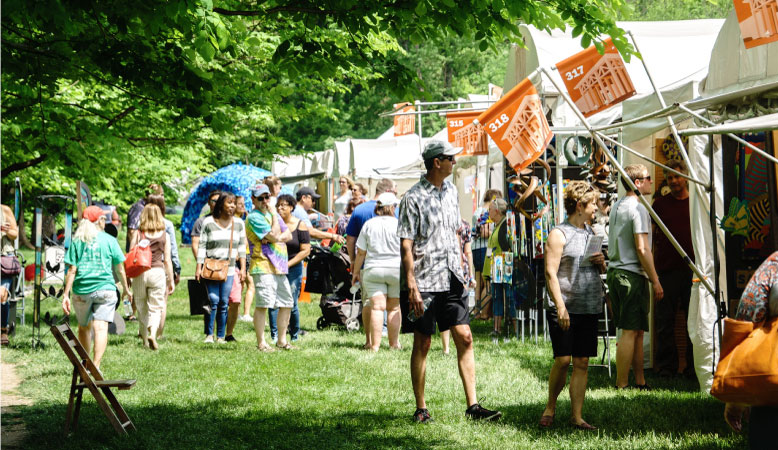 14. Free Things To Do in Indianapolis
Looking for things to do without having to spend a dime? You can definitely do that in Indianapolis. There are lots of ways to experience the Crossroads of America without having to spend a ton of money:
15. Things to Do With Kids in Indianapolis
If you have kids, you know it's important to find fun things to do with them. Good thing Indianapolis is home to the world's largest children's museum, which is also pretty fun for parents, too. You'll definitely also want to take the kids to the Indianapolis Zoo, catch a baseball game at Victory Field, or check out the immersive Sports Legends Experience!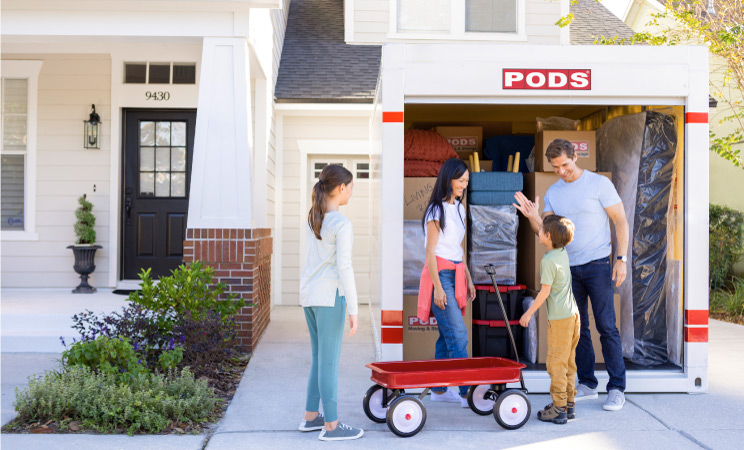 Let Pods Help You Move to Indianapolis
When you're ready to live in Indianapolis, let PODS get you and your household there. Choose to have a portable moving container delivered to your current address, then fill it up at your convenience. PODS will pick it up when it's ready and take it to your new Indianapolis address so you can unpack, or you can store it at a secure PODS Storage Center. It's that easy!
Get a Quote
Choose the service you need
Comments
Leave a Comment
Your email address will not be published. Required fields are marked *