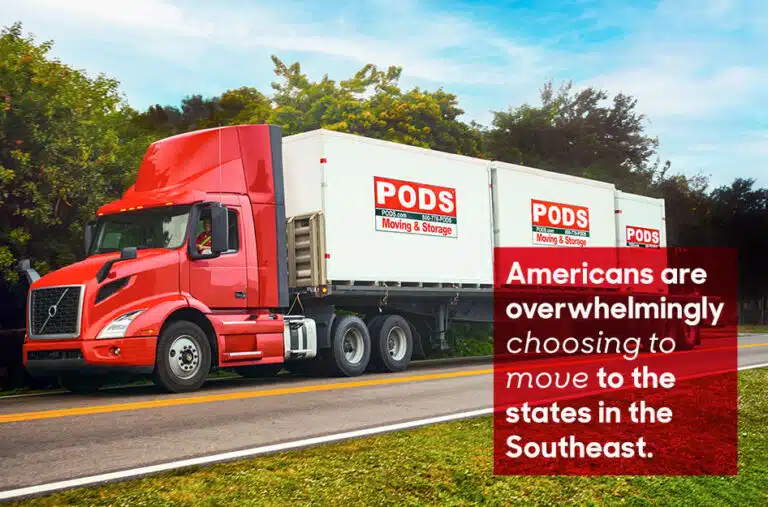 Where Are People Moving to in 2023? An Inside Look at This Year's Moving Trends from PODS
For the second year in a row, the South is bringing in new residents from across the country, while the Tri-State area and the West Coast are seeing the most residents move out, according to PODS long-distance moving data. So what are the moving trends to watch this year?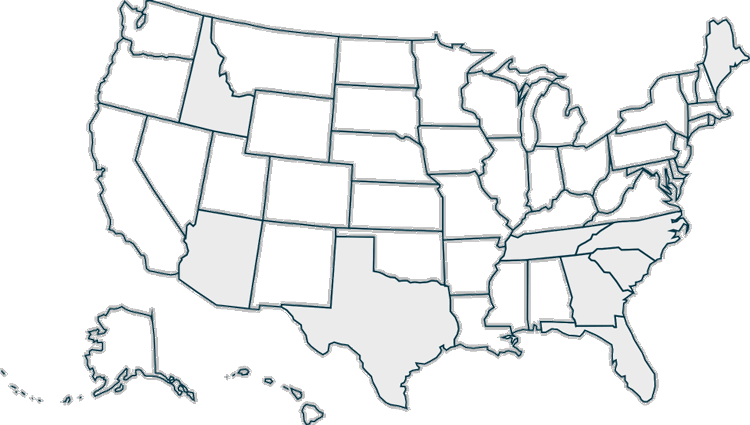 Remote work logistics and proximity to loved ones played a big role in 2022's moving trends report, but where people are moving to in 2023 seems to be highly linked to economics. The monstrous housing rush of 2021 and 2022 has slowed, though prices still remain high, and rents in bigger cities are rising, too. And let's not even get started on of inflation and higher interest rates.
Our numbers indicate that cities and states with high costs of living, higher crime rates, and inclement weather are pushing Americans to move, while the cities and states that offer low tax rates, warm weather, and comparatively affordable housing are attracting movers.
Want to know where people are moving to and which cities people are fleeing? Luckily, we've got the inside scoop on the latest moving trends, according to the latest PODS customer moving data. Take a look at this year's list of the top cities people are moving to, moving out of, and what moving trends you need to watch in 2023.
Where Are People Moving to in 2023?
Last year's PODS data revealed that Americans had a sweet spot for southern states — and this year's data shows us that the draw to these warm states is still there. PODS long-distance moving data shows that Americans are continuing to move to cities in Florida, Texas, Tennessee, and the Carolinas in droves — over 80% of the most moved-to cities on our top 20 list came from these popular southern states.
Here's a breakdown of the top 20 cities in the U.S. that have seen the most growth, with their position on our list last year in parenthesis.
Cities with the Highest Number of Move-Ins
| | |
| --- | --- |
| Rank | City |
| 1 | Myrtle Beach, SC/Wilmington, NC (6th in 2022) |
| 2 | Sarasota, FL (1st in 2022) |
| 3 | Orlando, FL (9th in 2022) |
| 4 | Ocala, FL (5th in 2022) |
| 5 | Houston, TX (12th in 2022) |
| 6 | Dallas-Fort Worth, TX (2nd in 2022) |
| 7 | Knoxville, TN (7th in 2022) |
| 8 | Jacksonville, FL (11th in 2022) |
| 9 | Tampa Bay, FL (4th in 2022) |
| 10 | Greenville - Spartanburg, SC (14th in 2022) |
| 11 | Nashville, TN (3rd in 2022) |
| 12 | Melbourne, FL (15th in 2022) |
| 13 | Portland, ME (20th in 2022) |
| 14 | San Antonio, TX (13th in 2022) |
| 15 | Boise, ID (19th in 2022) |
| 16 | Charlotte, NC (18th in 2022) |
| 17 | Asheville, NC (17th in 2022) |
| 18 | Phoenix, AZ (10th in 2022) |
| 19 | Savannah, GA |
| 20 | Raleigh, NC |
Let's delve in and explore this list further.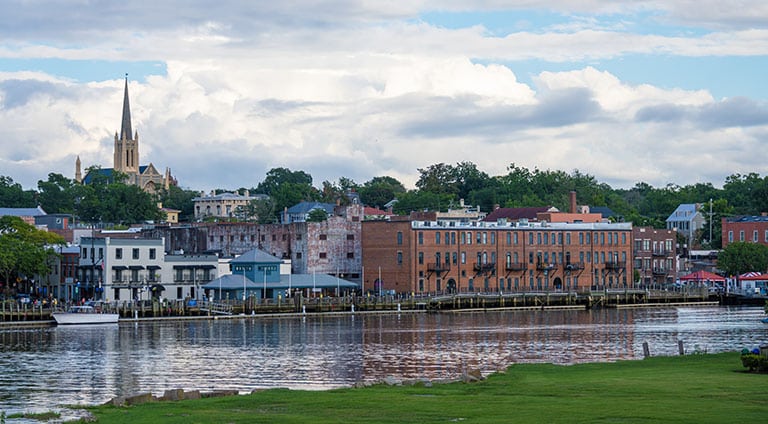 Cities with the Highest Move-In Numbers
Five of the Florida cities on our list placed in the top 10. However, unlike last year, none of them were able to claim the coveted number one most-moved-to city or metro area.
So, where do these moving trends say people are relocating to the most? The Myrtle Beach, SC/Wilmington, NC area has taken the crown for having the largest number of incoming relocations. It's quite a jump considering last year Myrtle Beach/Wilmington came in at sixth place last year.
What could cause such a leap? One possible explanation is that the cost of living in Wilmington and Myrtle Beach is lower than that of Florida while still offering a similar quality of life on the coast. Florida has been the most popular state to move to for the past two years running, according to PODS data, and it appears that the market is starting to take notice of significant cost increases in the Sunshine State, especially in housing. In response, movers may be looking for more affordable places to call home.
That's not to say that moves to Florida have slowed down. Sarasota, Orlando, Ocala, Jacksonville, and the Tampa Bay area all placed in the top 10 most-moved-to cities this year. The state's promise of sunshine and affordability still resonates across the country today.
Texan cities also had another strong showing, with Houston, Dallas-Fort Worth, and San Antonio all clocking in. Major tech employers like Tesla, Hewlett-Packard, Apple, and Amazon have either opened corporate campuses or relocated their HQ to Texas and are drawing in top talent to their cities.
Portland (ME), Boise, and Phoenix are the three outlier cities on our list, all making significant moves from last year. After dropping 11 spots from 9th to 20th in 2022, Portland (ME) seems to have rebounded in 2023, climbing to number 13. Boise has a similar storyline, coming in 15th this year after tumbling from number one in 2021 all the way down to 19th in 2022. These three cities are popular retirement destinations, which might help explain why they are regularly featured on our lists.
Cities that are new to the rankings this year? Savannah, Georgia (19th) and Raleigh, NC (18th).
Florida Keeps the Moving Trends Crown
So, what is the number 1 state people are moving to? If you guessed Florida, you're correct!
The Sunshine State is leading the pack, again, with the most moved-to cities on the list, including Sarasota, Orlando, Ocala, Jacksonville, Tampa Bay, and Melbourne. All these cities are repeat performers who made the top 20 last year. Perhaps surprisingly, Miami and the South Florida area are missing from this list, but we'll cover that later in this report.
Other States with the Highest Move-In Numbers
Florida may be the state with the highest number of move-ins, but keep your eye on North Carolina. In 2023, Wilmington, Raleigh, Charlotte, and Asheville all found a spot on the list, shining the light bright on the Tarheel State. Movers seem to be taking note of all NC has to offer, such as a low cost of living, a warm, varied climate, two major metros, and are responding accordingly.
As we discussed above, Texas came in as the third-most-popular state with three cities on the list: Houston, San Antonio, and Dallas-Fort Worth. The absence of Austin on this year's list comes as a fairly big surprise and may be an early signal that the booming growth we've previously seen in Austin is starting to slow.
Georgia is another southern state to make a top 20 appearance, though it's probably not because of the city you think. Atlanta came in as the 8th-most moved-to city last year but didn't make the top 20 in 2023. Instead, a Georgia city new to this list kept the Peach State ranking this year, albeit near the bottom.
Where Are People Moving From? Cities with the Highest Move-Out Numbers
The overwhelming theme among the cities seeing the most egresses? Expensive metros.
High costs of living, high tax rates, escalating rent prices, and dense population seem to remain common factors in the top-ranking cities on our list. Case-in-point? The top four move-out cities are Los Angeles and the San Francisco area; Chicago, IL; and Long Island, NY (where PODS serves parts of New York City from) — not a huge shock when you consider that all four also appeared in the top five of last year's list of the most moved-out-of cities.
Interestingly, half of this year's top 20 move-out cities were newcomers, including the South Florida area which debuted in fifth place, which is surprising, since other Florida metros saw huge growth. The culprit? A rising cost of living. South Florida's Miami area is often cited as the least-affordable metro area in the U.S. (even more so than San Francisco, New York, and LA), when you factor in the cost of living versus the median income in the area.
Cities with the Highest Number of Move-Outs
| | |
| --- | --- |
| Rank | City |
| 1 | Los Angeles, CA (1st in 2022) |
| 2 | Northern California (San Francisco Area) (2nd in 2022) |
| 3 | Chicago, IL (3rd in 2022) |
| 4 | Long Island, NY (4th in 2022) |
| 5 | South Florida |
| 6 | Central Jersey (5th in 2022) |
| 7 | Seattle, WA (6th in 2022) |
| 8 | Washington, D.C. (7th in 2022) |
| 9 | Stockton-Modesto, CA (8th in 2022) |
| 10 | Santa Barbara, CA |
California Continues to See the Most Move-Outs
Which states are people leaving? California is seeing the most move-outs again this year. The number of California cities on our move-out list this year has doubled from three to six. California is known for having extremely high local, state, and sometimes even city taxes (depending on where you live), as well as a high statewide sales tax.
Los Angeles and San Francisco once again claim the top two spots for the cities with the most move-outs, with the Stockton/Modesto area also making a reappearance this year. However, Golden State newcomers to the list include San Diego (14), Sacramento (13), and Santa Barbara (10).
Why are people leaving California? Although more employers are asking workers to come back into the office, many are eschewing the traditional nine-to-five after getting a taste of the remote work life. The lure of California's gorgeous coastlines and laidback lifestyle may be having a hard time competing against warm-weather states with lower costs of living, better access to nature, and less congested cities.
Other States with the Highest Move-Out Numbers
New York and New Jersey are tied for second in terms of move-outs, each with three cities on the list — which indicates that there are a lot of people moving out of New York City and its suburbs.
Similarly to California, New York state is known for having remarkably high tax rates, housing costs, and cost of living. While the cost of living in New Jersey is not quite as high as in New York, the state does impose high property taxes. Major metropolitan areas in these states have some of the highest costs of living in the country — and the world.
Other states on this year's list that saw move-outs at more of a city level include Michigan, Washington State, Colorado, Florida, Connecticut, and Pennsylvania.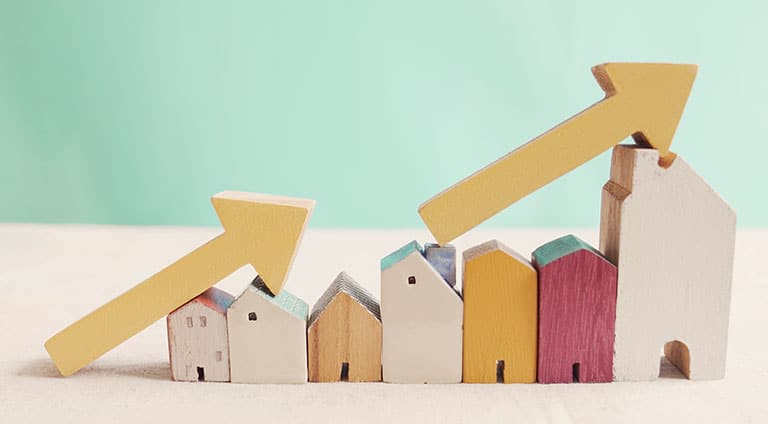 Moving Trends to Watch in 2023
Inflation
It's no secret that the housing market is affected by inflation, and we've seen the needle do its fair share of dancing in the last year. According to the U.S. Bureau of Labor Statistics, the consumer price index went up 5% in March 2023. The consumer price index tracks the cost of consumer goods over several markets and is often used as a gauge for inflation. Also in March, the Federal Reserve also voted to raise Interest rates on reserve balances up 4.9% — its best tool to counteract inflation.
Rental and Housing Costs
Historically low mortgage rates and big-city rental deals have already begun fading fast over the last year — yet costs of living are rising. The housing bubble has begun to deflate, (read: very) slowly turning the tides towards a buyer's market. However, according to Zillow, national housing values are still up 5% from last year — for now. Wildly, rental costs are skyrocketing upwards of 25% in some cities. This is likely a result of the housing boom, as fewer people were able to purchase homes, leaving renting as their only option, therefore increasing demand.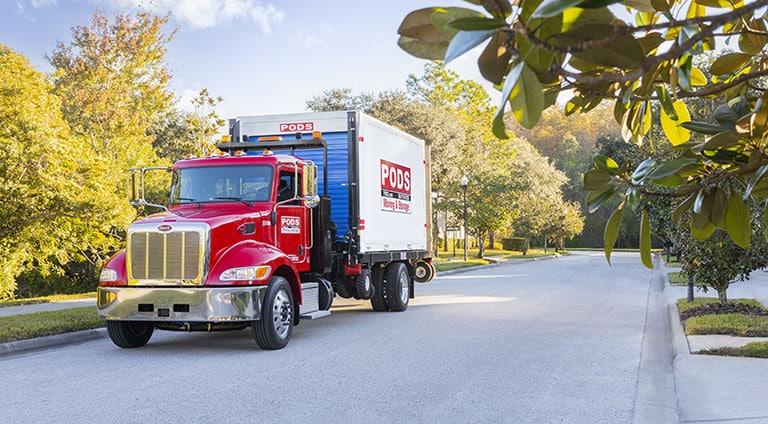 With so many variables at play, it's hard to say where the penny will drop. No matter what is next in store for America's moving trends, we can say with certainty that PODS will be there to help make your move happen. See how PODS containers can deliver for your next move with built-in storage options, flexible scheduling, and pay-as-you-go pricing. Wherever and whenever you move, we'll be there.
---
Alex Keight is a writer who has lived — and moved — all over the country and the world. She is an expert at packing, whether it's for a long-distance move or short weekend trip. When she's not writing or on the move, Alex spends her time giving her cat booty pats, cooking up dishes in the kitchen, and buying way more books than she knows she'll ever actually get to reading.
Get a Quote
Choose the service you need
Comments
Leave a Comment
Your email address will not be published. Required fields are marked *