Moving with a baby sounds as stressful and unpredictable as early parenthood typically tends to be. Caring for a child adds another dimension of planning when moving, but there's good news! Know that many people have done it before you, and there are plenty of tips you can follow to keep yourself (while maybe not your curious baby) from pulling your hair out. Add these quick bits of advice to your moving checklist, and you'll find you can manage any challenge with confidence when moving with your infant.
Talk to Your Pediatrician
One step to moving with an infant is to talk to your pediatrician. You probably have them on speed dial at this point. Once you've set your move-in date, schedule a visit to your pediatrician. You'll want to make sure your baby is up-to-date on all their immunizations and that you have any needed medications for the coming months.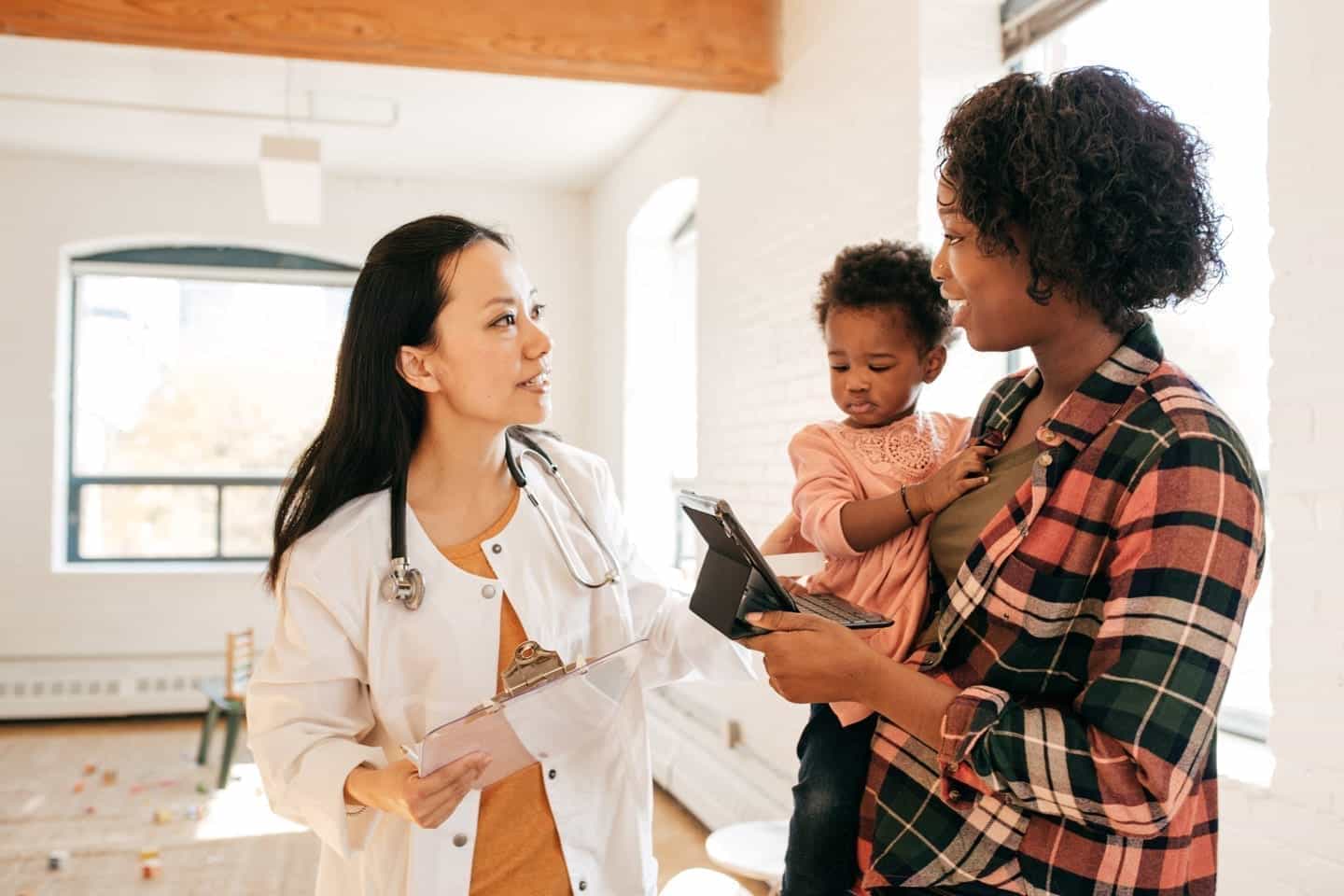 Let them know you're moving and ask for referral help. Your doctor knows you and your child, and if they don't know any doctors in your new city, they can at least guide you on where to start your search.
Easily Forgotten: You may also need to sign a request for your baby's records, so they can send them to his or her new doctor after your move.
Make Your Travel Plans Baby-Friendly
Did you know most hotels have cribs available? If you're moving long-distance, make sure you call any hotels along your route between your podcasts and playlists to make sure they have a crib set up in your room ahead of time. If you're flying, opt for the direct flight with your little one instead of trudging through a layover that no one, especially your baby, wants to endure.
Once you've selected your flight, check your airline's rules as well as TSA rules about flying with baby gear, like a stroller and multiple diaper bags. We know, we know …TSA isn't very parent-friendly. But some airlines will allow you to use a folding stroller within the airport when you're traveling with a baby, and you can check it at the gate.
Pack Two Essential Baby Bags
Here's a scenario all too common to new parents: Actually, we won't go there. Too gross. We'll just skip directly to the tip: For your car trip or flight, pack your usual diaper bag with extra diapers, wipes, clothes, and plastic bags for dirty diapers and clothes because you will need them.
Your second baby bag will help with any hotel rooms along the way. Pack safety gear like electric outlet covers and corner protectors for sharp-edged tables or countertops that could hurt a wandering baby. You may also want to consider adding a safety gate to your car for move-in day.
Stick to Your Routines
It's important to maintain your normal routine as much as you can, especially in those hectic days leading up to your move. You might find this to be one of the most challenging aspects of moving, but it's essential. Consistency in nap and feeding times gives your child a sense of security during a stressful process, but the extra benefit is that it'll do the same for you, too. Routines like reading before bedtime can give you a much-needed stress break from the chaos.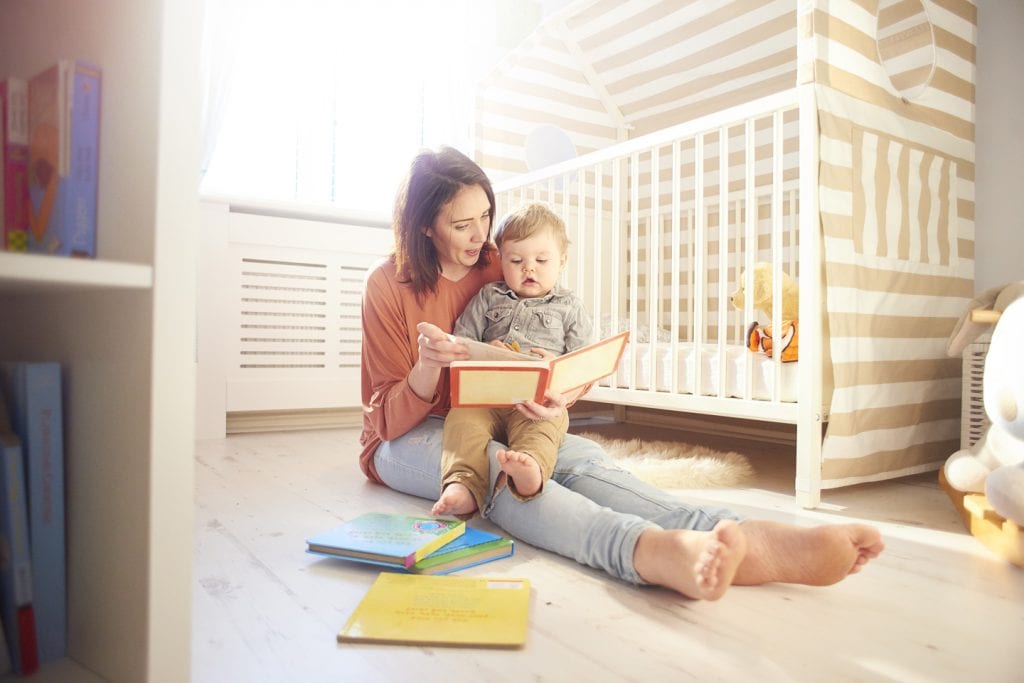 Pack the Baby's Room Last
It's finally time to pack up your baby's room! This isn't exactly a moving tip, but before you touch anything, take pictures. You'll find these pictures to be very special in the years ahead. Now that that's out of the way, here's our moving advice: The crib should be the last thing that goes on the truck or in your portable moving container, and as you disassemble it, put any hardware into a clear plastic bag, taped to the side of the crib. Trust us — you'll definitely want that crib to be the first thing unpacked and reassembled in your new home.
Plan for Help on Move-In Day
If you're moving in town, ask a friend, relative, or babysitter to watch your little one on moving day. If you're moving somewhere farther away, finding help can get tricky. Check out websites like Sittercity.com and Care.com to find a babysitter in your new area. It's worth having someone dedicated to watching your little one while you unpack and get the house assembled.
You Did It!
Hey! New parent! We know it's all about the baby here, but you deserve credit for the smoothest move ever. Congratulations, you have moved with a baby! With a little extra preparation, you made moving magic happen and kept your little one safe and happy.
Get a Quote
Choose the service you need
Comments
Leave a Comment
Your email address will not be published. Required fields are marked *