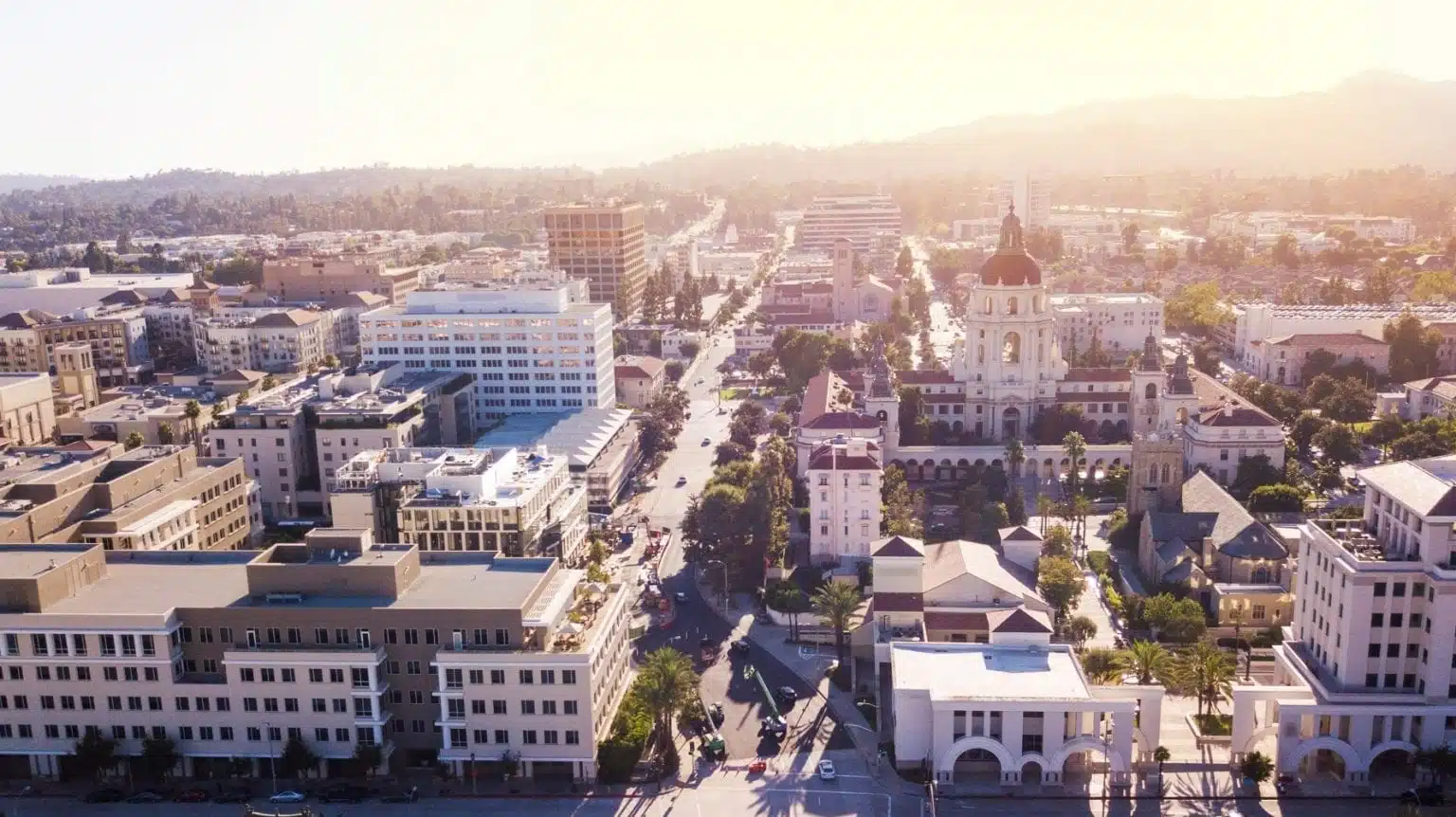 Insider's Guide to Pasadena, CA: Neighborhoods, Schools, and Finding Your Next Home in SoCal's City Of Roses
Looking to live in a quiet, well-kept, and cultured suburb that's a quick Metro or car ride into one of the biggest cities in America?  Pasadena, CA just might be the place for you. 
Located just 10 miles from downtown Los Angeles, Pasadena is a popular spot that over 141,000 people call home, from students and young professionals to families and seasoned life veterans. While Pasadena is diverse, folks living here tend to share a common thread when it comes to loving the outdoors, culture, good food, and good health.
Thinking about moving to Pasadena? We reached out to Marie Marquez Balderas, an expert Realtor covering the area, to pick her brain on all the things you need to know -- whether you're moving locally from Los Angeles or changing it up completely with a long-distance relocation. As a certified Realtor for the Pasadena Unified School District, Maria is especially qualified and in-the-know when it comes to schools. She's also got the scoop on where to find the best neighborhoods, homes for sale, apartments to rent, and things to do in Pasadena.
Let's get started! For a quick look around, take this virtual tour of Pasadena:
WHAT'S IT LIKE LIVING IN PASADENA?
It's true that Pasadena can feel like a suburb of L.A., but the truth is that this charming place is a bonafide city in its own right. It's big enough to give you that city vibe and small enough that you still feel a sense of community. While there are plenty of full-blown transplants in town, many Pasadena residents actually come from elsewhere in the L.A. area, all in search of more space, greenery, and a better bang for their buck.
This quality of life hits home with many of the young families that move to Pasadena. "People want to raise their families in Pasadena," says Marie. "And we've got tons of school options. It's attractive. It's also close to many freeways which makes it easily accessible for the adults to get to work or wherever they need to go." Pasadena is also serviced by the Metro Gold Line, meaning you can easily get to and from various parts of the L.A. Metro area without even having to drive. Beep! Beep! Now that's a bonus!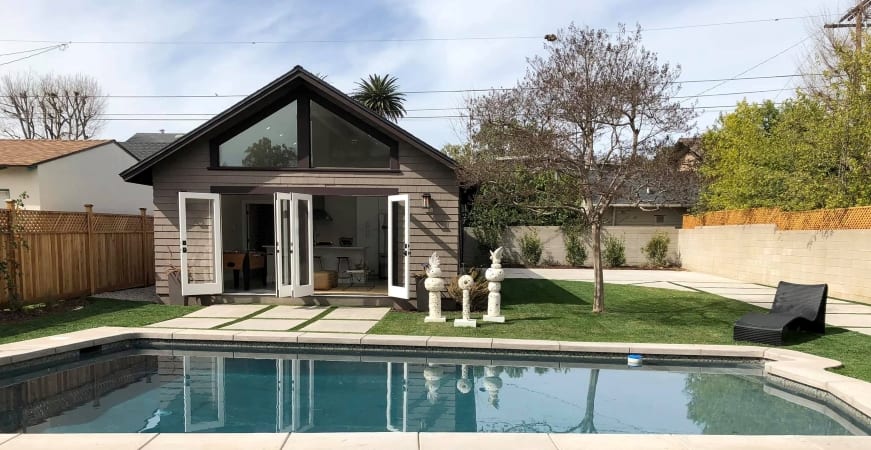 HOW MUCH DO HOMES COST IN PASADENA?
While homes in Pasadena will usually get you more for your money than many areas in Los Angeles (especially in L.A.-adjacent cities like Brentwood, Bel-Air, and Beverly Hills), the secret's been out on Pasadena for a few years now, and the prices show it. "The market right now is crazy," Marie admits. "The properties are getting multiple offers." Still, if you know where to look, you can find good homes in Pasadena starting at $500,000 or $600,000. On the high-end, home prices can reach well into the millions, but they don't often make it into the tens of millions — yet.
On the plus side, Marie says that almost every home in Pasadena will include a garage. "Pasadena requires that you have a garage or at least a covered parking space," she explains. Trust us, if you've ever tried to park around here, you'd know that's a major plus anywhere in the L.A. area.
Map of Pasadena, CA
BEST NEIGHBORHOODS TO LOOK FOR HOMES FOR SALE IN PASADENA
"The thing with Pasadena is it's very diverse all throughout the city, and so each neighborhood is just as diverse as the next," Marie explains. "You get young families, you get couples and singles moving in, and then you have people who have lived there for many, many years — and that's the case all throughout Pasadena." There are around 20 neighborhoods in Pasadena, but here are some of Marie's standout picks for home buyers.
Washington Square
"One of the most popular neighborhoods in Pasadena is Washington Square," says Marie. "It's going through a bit of a resurgence at the moment." Most of the homes in this historic area were built between 1910 and 1940, giving the neighborhood its main buyer appeal: homes with character. Marie notes that buyers love to snatch up these Spanish, Craftsman, and Traditional homes so they can fix up and restore the interiors, creating a lovely mix of old and new. Here, you'll typically find houses for sale starting at $750,000.
Want a good look inside Craftsman homes in Pasadena? Take this virtual tour:
Daisy Villa
Located on the eastside of Pasadena, Daisy Villa is a very family-friendly neighborhood where Marie says you're likely to see kids playing in the streets in front of small, two-to-three-bedroom starter homes that have both a front and back yard. Houses here go for around $800,000 to $1.3 million and are often in Southern California's signature Traditional or Spanish style. "It's a very cute, walkable neighborhood with sidewalks for riding bikes," she says. "It's also close to shops, freeways, and schools." Daisy Villa is also home to the Victory Park Farmers Market, a popular Saturday-only spot where you'll find local vendors selling everything from foods to flowers.
Historic Highlands
Marie describes this neighborhood as almost having an east coast vibe to it — making it a great place to start looking if you're either doing a coast-to-coast relocation or just want a sprinkle of east coast pizazz. "It's got tree-lined streets and large character homes—large cottages, Craftsmans, and Tudors," she says. Prices start in the $900,000s in this neighborhood, which straddles the edges of Pasadena and Altadena. Fun fact: Historic Highlands' beautiful streets have also caught the attention and favor of the film industry, making it a popular filming location.
Bungalow Heaven
As the name might suggest, people are drawn to this Pasadena neighborhood because of its big collection of bungalow-style homes that Marie describes as spacious, having a lot of character, and being full of beautiful built-ins. She also says that although it's a popular area, there isn't a ton of movement in the market here. "This area doesn't tend to have a lot of homes come up for sale very often," she confides. "And so, the price range is now around $800,000 and up." If you manage to snag a house here, you'll be sharing the 'hood with a diverse set of neighbors that range from artists to lawyers to scientists.
Old Town
This is where most of the action is, and where young professionals and students tend to gravitate. The Old Town area is walkable within itself, and with the cluster of restaurants, bars, clubs, and pubs, it's definitely one of the more city-feeling hub areas of Pasadena. This area is also where you'll find a ton of apartments and an overall historic look and feel thanks to the old brick facades on buildings that line the streets. In fact, this area received a National Register of Historic Places designation in the early 1980s as over 90% of the buildings in Old Town have historical significance to the area. Condos in the area start around $600,000 and can go up to the double-digit millions.
San Rafael Hills
Just west of Old Town is Marie's favorite Pasadena neighborhood, San Rafael HIlls. It's also one of the more affluent neighborhoods in Pasadena, developed as a housing area for the well-heeled after the mid-40s. This area is split north-south by the 210 freeway and features a lot of greenery and beautiful estates, often in mid-century style, which start at around $1 million. On the northside, Marie says you'll find very large homes, roads that wind up through the hills, and plenty of privacy (as well as proximity to the Annandale Golf Club). And then south of the freeway is where you'll find cute two-bedroom homes often occupied by young professionals. Marie also cautions that San Rafael Hills isn't the most family-friendly neighborhood. "You'll want to look elsewhere where it's flatter and your kids can play in the streets and ride because you can't really do that here."
MARIE'S TOP TIPS FOR BUYING A HOUSE IN PASADENA
The four best nuggets of wisdom that Marie wants to impart to anyone looking at buying a house in Pasadena are all products of the red hot market. There is no time for casual shoppers; in Pasadena, the real estate race is real. Here's how you can get a jump ahead.
1. Shop below your price range. "People are getting multiple offers on everything, so you want to be able to have room to go up in your price."
2. If you see something you like, make an offer right away. "I would recommend that if there's something that you'd like that you definitely jump on it. Things go under contract in a week right now." The exception? The higher-end properties with huge price tags. "That's a completely different type of buyer."
3. Work with a knowledgeable Realtor. In such a competitive market, buyers need to be represented by a seasoned real estate professional that really knows the area and how to position you to win when there are multiple offers.
4. Get into the market ASAP. "The market is really busy, but we do have low inventory, so try and get in the real estate market now because I don't really see that changing any time soon."
THE BEST AREAS TO FIND AN APARTMENT IN PASADENA
"Apartments in Pasadena are all throughout the city," says Marie. "You've got your cute little duplexes and styles like that all throughout the city, and then you've got the newer, more modern buildings that have multiple floors of apartments closer to the lower parts of Pasadena."
If you're into the modern-style buildings, she recommends looking in Old Town and around Colorado Boulevard. She warns that these apartments tend to be a bit "excessive," with high rents, sometimes catering to short-term leases for corporate tenants. In general, apartments in Pasadena will run about $1,350 on the low end for a studio to $5,000 and up for a modern two-or-three-bedroom.
Looking for a condo rental? Then Marie suggests taking a peak at the strip of condos in the Orange Grove neighborhood adjacent to Old Town.
What are schools like in Pasadena?
"The schools in Pasadena are actually very diverse," says Marie. According to Niche, there are a total of 48 public schools that cater to Pasadena, a huge number when you consider the relative size of the city. No wonder it's common for residents to commute to school, sometimes living on the opposite end of town from their school. However, Marie notes that if there is a specific school you want to attend, you should look in that area — or talk to the city to find out how to apply for the school lottery.
In addition to public schools with new magnet programs and a vast selection of private schools, Marie says Pasadena also has schools that work in collaboration with each other. "For example, Muir High School has a really nice collaboration with Pasadena City College" she says. "So, the students there can take college courses while they're attending high school, which helps them to excel."
Pasadena is also home to excellent higher learning. In addition to the well-rated community college, Pasadena City College, you've also got CalTech, a prestigious private university that focuses on science and technology; and ArtCenter College of Design, a highly respected private art school.
Top Things To Do in Pasadena
Easy and plentiful access to outdoor activities and culture are two major draws to Pasadena. This health-conscious community is often out hiking, biking, running, golfing, and visiting the area parks. There's also a ton of museums, local live performance venues, and sports venues, plus tasty restaurants and vibrant bars. Here are a few ways to dive headfirst into the must-dos of the city.
• Hike up the Cobb Estate Trailhead. This trail starts at Lake Avenue and takes you up the old historic (and some say haunted) Cobb Estate where you can steal gorgeous hillside views over the city and beyond.
• Bite into USDA Prime Beef at The Arroyo Chophouse. Only the highest quality USDA beef gets cooked up at this classic upscale steakhouse. It's good to know that the cocktails are pretty dang delicious here, too.
• Visit a local museum. Pasadena is packed with museums, so you might as well start checking them out and checking them off your list one by one. A few places to start? The Norton Simon, The Pasadena Museum of History, and The Gamble House.
• Have a rooftop cocktail at GRANVILLE. Step onto the rooftop at this stylish restaurant and bar and you'll realize that it's the bird's-eye-view you didn't even realize you were missing.
• Wander the botanical gardens at Huntington Library. Immerse yourself in 120 acres of gardens behind the stunning Huntington Library. Somewhere among the 16 themed gardens is the perfectly perfect place to get lost for an hour or an entire day.
• Afternoon Tea at the luxurious Langham Hotel. If you're going to do afternoon tea, it might as well be in the company of the English experts at the swanky Langham Hotel. Their Afternoon Tea with Wedgwood has all the fixings, from scones with Devonshire cream to savory finger sandwiches and specialty teas served alongside floor-to-ceiling garden views.
Now that you're psyched and ready to make your move to Pasadena, use some of the energy and motivation left over from house hunting to start organizing your move with our moving checklist. Want to downsize so you have less to pack? Use these tips on how to make the most out of an estate sale.
---
Based in California, Katherine Alex Beaven is a freelance writer and a frequent contributor to the PODS blog. She has moved 20+ times because she loves to experience new places.
Get a Quote
Choose the service you need
Comments
Leave a Comment
Your email address will not be published. Required fields are marked *