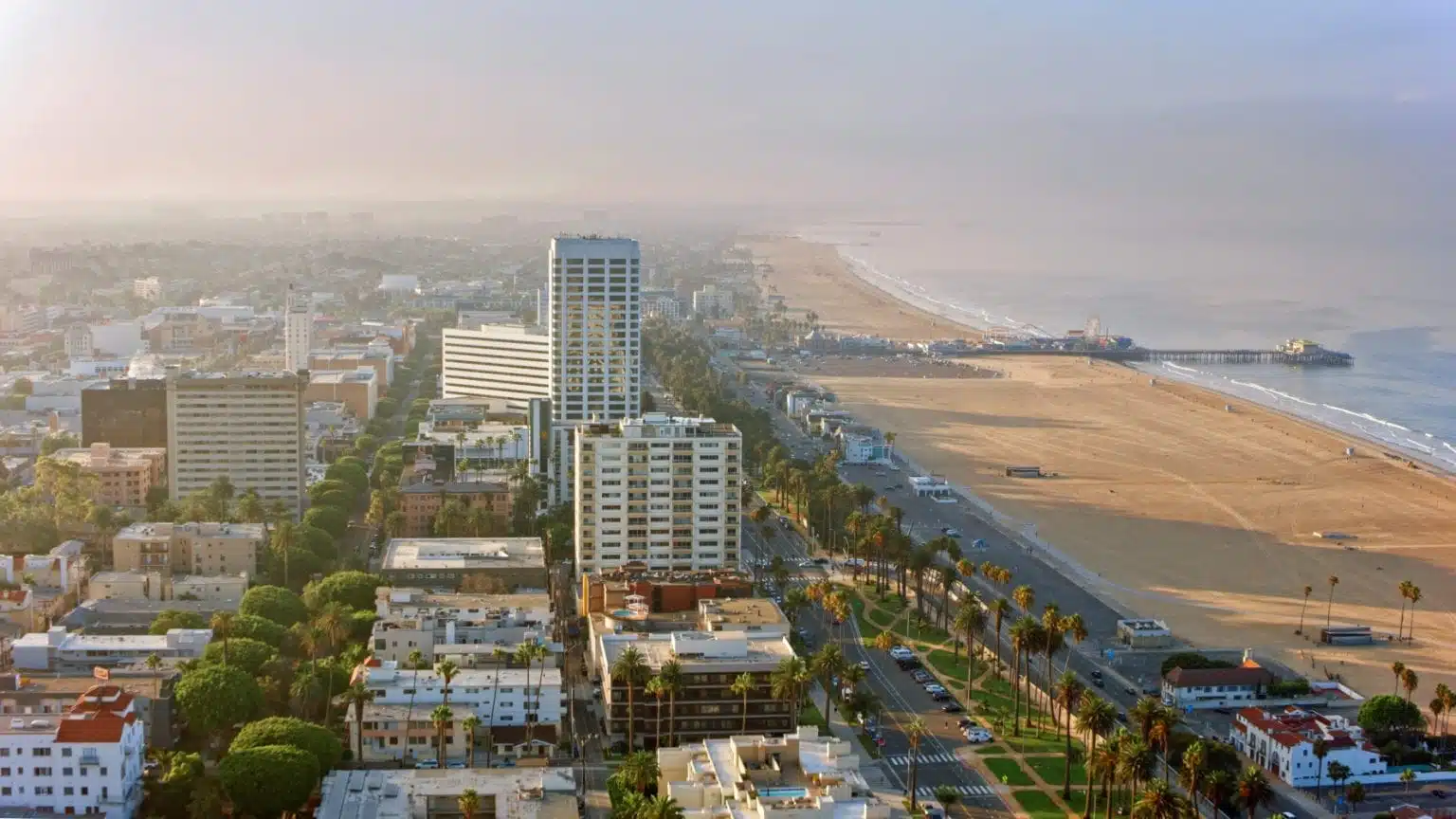 Living in Santa Monica, CA: An Insider's Guide to the Best Neighborhoods -- Including Videos!
Craving a SoCal beach lifestyle but don't want to forgo sophisticated city amenities? Santa Monica just might be your happy place. Stretched out along eight-and-a-half square miles of coastline right off the legendary Pacific Coast Highway, Santa Monica is the quintessential Southern California city. In fact, it's likely the place you conjure up in your mind's eye when you imagine "SoCal living." Over 91,000 residents help make this a smaller city with a big community vibe, a diverse place that's easy to call home. So, what are you waiting for?
(Pictured above: Toi Holliday with daughter, Kai.)
Not only is Toi a pro at helping folks buy, sell, and invest in Santa Monica homes, she's authored a book on home-selling secrets (bonus: it's available for free!).
Next stop, Santa Monica!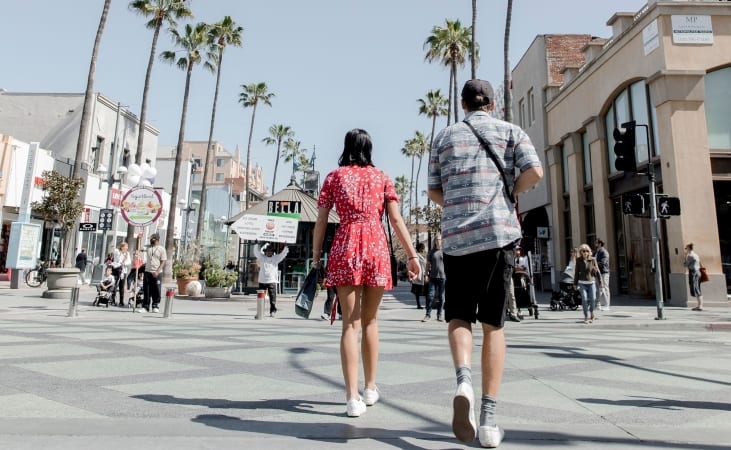 WHAT'S IT LIKE LIVING IN SANTA MONICA?
While some cities located along the PCH can feel remote or a little bohemian, Santa Monica is where you'll find that perfect blend of laid-back beach town and bustling cosmopolitan lifestyle. It's hip and upscale, and the views aren't bad either — no wonder it's rated L.A.'s #1 suburb to live in by Niche. "Once you go there, you don't want to leave," says Toi. "It's very lively, and I've found that the people are very friendly, too."
However, Toi doesn't sugarcoat it; she also mentions that while the city of Santa Monica is home to people living in million-dollar mansions, like many L.A. areas, it's also home to a fair number of unhoused people who live on the streets. Still, Santa Monica remains a big draw for tourists and residents alike, and is most recognizable for its long pier punctuated with an amusement park, the pedestrian-only Third Street Promenade full of shops and boutiques, and of course, its gorgeous public beaches.
Aside from famous attractions, Toi is happy to share there is so much more to this vibrant Los Angeles-adjacent city – including a booming housing market, nearby L.A. Metro and freeway access, great schools, tons of entertainment and dining options, and an eco-friendly attitude.
HOW MUCH DO HOMES COST IN SANTA MONICA?
Santa Monica may not be one of the most expensive L.A. area beach towns to live in, but it still costs plenty. Toi says that buyers should expect entry-level home prices to start around a cool million, and that's for something small, say, around 800 square feet. But don't fret, as Toi says it's often a case of quality over quantity in Santa Monica. "The homes are just so cute out there," she says.
Expect small and quaint traditional settler homes as well as modern, open-air ocean-view properties. And, while Toi says the average price for a single-family home here is about $1.7 million, she says she recently saw a new build around 500 square feet sell for $700,000 — but that's rare. On the other end of the spectrum, they've also recently seen a fair share of homes sell for over $10 million.
BEST NEIGHBORHOODS TO LOOK FOR HOMES FOR SALE IN SANTA MONICA
"The most popular neighborhoods around Santa Monica are definitely around the Third Street Promenade, Santa Monica Pier, and Montana Avenue off Euclid," Toi explains. Why? "There are a ton of shops, art galleries, and fantastic eateries." A potential downside to these areas? Higher popularity often means higher prices. Luckily, Toi knows her way around town. Here's a rundown on her favorite neighborhoods in the area, including Downtown Santa Monica, Montana, and beyond!
Downtown Santa Monica
"One of the most popular neighborhoods is Downtown Santa Monica," says Toi. "This is where you have the Third Street Promenade, and the Farmers Market, and it's close to the Metro line." She also says it's one of the city's most diverse neighborhoods. Move here and your neighbors will be from all around the world, many brought here by L.A.'s dynamic business scene.
While this area is dense with shops, bakeries, restaurants, bars, and the like, it's lacking in single-family houses. You're more likely to find condos, specifically high-rise condos here, especially on Ocean Avenue and along Main Street. "Condos can run you $1.5 million at the minimum for maybe a studio, all the way up to $5 million. At the Seychelle, those condos run for about $3 million to $5 million."
Wilshire-Montana
Stretching approximately 40 blocks inward from Santa Monica's beachfront Ocean Avenue and filling in the area between Wilshire Boulevard and Montana Avenue lies the aptly-named Wilshire-Montana neighborhood. Toi says that living here is convenient to the downtown area, but you don't have as much noise to contend with.
She describes Wilshire-Montana as a traditional neighborhood full of beautiful architecture and landscaping, and where you'll find most of the homes have driveways and manicured lawns. "These are traditional-style homes," she says. "Anywhere from three to five bedrooms, though you'll also find a few two-bedroom homes in there that are much older." The price to get in can be as low as $1.5 million for a smaller, older two-bedroom house, though the range usually runs from $3 to $5 million here.
Palisades Beach Road
If you're looking to be part of the Santa Monica elite, Palisades Beach Road — located smack up against the Santa Monica beachfront — is home to some of the most affluent people in the city, including high-powered executives, owners of large chain corporations, and folks in the entertainment industry. It's also one of the most expensive areas in the country, so expect to pay for the privilege.
"These are big four-bedroom homes that range from $5 million to $10 million or $11 million dollars." Lots here are large and the properties are spread out, giving residents a fair amount of privacy and personal space. This area is also packed with apartments, and many people who live here rent. You're most likely to find smaller apartment complexes, apartment buildings, and high-rises.
Mid-City
From a bird's-eye-view, Santa Monica's Mid-City neighborhood kind of resembles a high-rise building, stretching up from its base between Centinela Boulevard and 20th Street before pointing a long finger toward the Pacific Ocean. While Mid-City may feel like it's marooned in the middle of nowhere at times, the truth is that there are many galleries, eateries, and decent public transit options. The market in this area isn't as smoking hot as other areas in Santa Monica, so the competition isn't as hardcore. "You can get a one-bedroom, one-bath condo here for about $600,000," Toi says. "You have manicured lawns. You have a combination of both standalone single family homes, and you also have a combination with apartment buildings or condos that are for sale. It's very similar to the Wilshire-Montana area — they're actually right next to each other."
Ocean Park
According to Niche, this is the top-ranking neighborhood to live in in Santa Monica. Located just off the 10 Freeway and nestled on the sands of Santa Monica State Beach and Venice Beach, Toi says the Ocean Park neighborhood is an artsy area where "the homes are priced a little bit lower," giving buyers a handful of slightly more affordable options. The area is an eclectic mix of apartments, condos, and Craftsman-style bungalows that Toi says start anywhere from $600,000, though "these would likely be under 1,000 square feet." If you're looking for something like a three-bedroom, three-bath home, that'll run a good bit more — around $2 million and up. Though fairly small, this neighborhood also has more access to parks than most others in Santa Monica. Like Downtown Santa Monica, Ocean Park has its fair share of residents in the young professionals category thanks to the dense layout full of coffee shops, restaurants, and bars.
THE BEST AREAS TO FIND APARTMENTS FOR RENT IN SANTA MONICA
Looking to test the waters with a rental before jumping into a purchase? We've got good news! Apartments are pretty ubiquitous throughout Santa Monica, save a small dead zone in the North of Montana area. Apartments under $1,500 exist, but are extremely rare finds and almost exclusively studios. Monthly rent begins at about $1,650 per month for a contemporary one-bedroom unit and can go up to $6,000 or even $10,000 on the high end for large luxury units. The closer you get to the sand or Downtown Santa Monica, the more you can expect to pay. That said, many if not most, of the apartments here are modern, have great amenities, and are pet-friendly.
Looking for a condo? Toi says the average price for condos not on the beach is $950,000, and that buyers can expect an average range of $1.5 to $3.5 million for a condo along Ocean Park Boulevard. She also says there are tons of condos for sale in Downtown Santa Monica.
What are schools like in Santa Monica?
This may be a relaxed beach town, but one thing the city doesn't go easy on is education — the public schools here are excellent. While Toi says she doesn't know anyone who's moved here specifically for the schools, it's definitely a huge perk. According to Niche, the schools in Santa Monica have an overall A+ rating with an average student-teacher ratio of around 22:1.
In total, there are 18 public schools, including Santa Monica High School, which is ranked #35 in the state, and Crossroads School For Arts & Sciences, a private K-12 school that ranks #32 in the state. Santa Monica College, the local community college, is also highly rated. It has the highest transfer rate to the University of California campuses in the entire country — for nearly three decades — as well as a high number of transfer rates to the University of Southern California and the prestigious Ivy League, Columbia University.
Top Things To Do in Santa Monica
Year-round great weather means you'll be spending a lot of time outside. Santa Monica is set up to soak up the sun as much as possible, whether you're sprawled out on the beach, exercising, or just having brunch on the patio. In addition to being flanked by a wide band of public beaches on the west, Santa Monica is also full of excellent shopping, entertainment, a great aquarium, and loads of places to burn off all the great food and drinks. Here are a few ideas to get you started:
• Experience the Santa Monica Pier. It may be a tourist trap, but it's also a defining spot in Santa Monica that everyone (especially residents) should visit at least once. Feeling extra playful? Strap in and go for a ride on the Ferris wheel and snag unbelievable coastline views.
• Break a sweat at the outdoor beach gym. Word on the beach is this is the original muscle beach (before the one in neighboring Venice stole the show). It's nothing fancy, but it gets the job done.
• Take a culinary trip to Japan (sort of). Visit Kappo Osen, a sushi spot that serves smack-it-because-it's-so-fresh fish in an environment that feels like an authentic Japanese izakaya.
• Fly high. Test out your circus skills at the Trapeze School of New York, uh, in Santa Monica. Think you've got what it takes to join the circus?
• Sip in a little local history. Chez Jay has been a Santa Monica staple since the late 1950s. This nautical-themed, peanuts-on-the-floor bar standby is practically a local rite of passage.
• Stroll the Promenade. Another tourist hotspot, another place you can't escape. Shops, eateries, boutiques, and people-watching galore, this is a great strip to get in your steps.
Feeling good about your move to Santa Monica? We're already thinking next steps! Stay ahead of the curve and keep organized with our ultimate moving checklist and get our tips on how to trim the fat on your moving costs.
---
Based in Los Angeles, Katherine Alex Beaven is a freelance writer and a frequent contributor to the PODS blog. She has moved 20+ times because she loves to experience new places.
Get a Quote
Choose the service you need
Comments
Leave a Comment
Your email address will not be published. Required fields are marked *