Whether you're moving from Alaska to Florida or from California to Maine, a new climate can mean big changes for you and your new home. With a change in climate also comes a change in your wardrobe, food, cultural atmosphere, and more. There are important steps to take before, during, and after your move to help you and your family feel comfortable in unfamiliar temperatures and weather. And we've got just the tips to help you adjust.
Before the Big Move
Start by thinking about what you don't need anymore and (perhaps more importantly) what you will need soon. Make a plan to shed the old and obtain the new.
Do a whole-home declutter
There's no better time than a big move to go through each and every item you own and decide what's worth keeping, selling, donating, or tossing. Add a change of climate to the mix, and you have even more incentive to downsize and declutter. Moving to an island paradise? Then it's a pretty safe bet you won't need those totes full of heavy winter gear.
Sure, a whole-home declutter before the big move may seem pretty daunting, but you're going to have to pack everything up anyway, right? Why move more stuff than you need to? 
Consider these tips for a smooth decluttering experience:
Start with the obvious things
Do you have an old hand-me-down couch that's traveled from the dorm room to the living room to the playroom — and now the dog gets more use out of it than anyone else in your family? This may be the perfect excuse to part ways with the big, bulky fella. Talk about a weight lifted!

Get the easy areas out of the way
Will it take you longer to go through the items in the garage or in your closet? The attic or your kitchen? Stick with the easiest and shortest duration to accomplish and move on from there.

Divide and conquer
To make the process go faster, create categories. One category for items that you know you want to keep, and one for items that you know you want to get rid of, for example. For items that you're not sure about, just stick them in a "maybe" pile and come back to them later.

Consider renting a PODS moving and storage container
Yep, you can certainly use a PODS container for your move. But did you know that it's also great for using it as a sorting station when you're decluttering? That way, you can spread out as much as you need to without getting too overwhelmed (or too buried in piles).
Pro Tip: For additional tips on decluttering before your move, check out more from the PODS Blog!
Have a moving sale
If you're not sure if something you own is going to be the right fit for your new home, like a fabric patio furniture set or a window air conditioner, consider selling it before you move. That heavy-duty snow blower may be your favorite new toy, but if it's not going to do you any good in your new home, it's better to sell it to one of your neighbors. You'll get more money by unloading it in the frigid climate where you currently live (and where it's actually needed). It's one less thing to pack, and you'll get some much-needed moving cash. Plus, it's a good excuse to shop for something shiny and new for your new home!
Go pre-shopping
There may be some purchases that are vital to have the day you arrive at your new home. For example, if you're moving to an area with extreme cold, consider arranging to have an engine-block heater installed before you move. Not only will it get your car started in the morning on your first day, but it'll also ensure your engine doesn't seize up and get damaged while running errands in your new hometown. Similarly, if you're moving from a very humid climate to a very arid climate, you'll definitely benefit from sleeping next to a humidifier from Day 1.
Make sure you have some weather-appropriate clothing basics on hand, as well, like coats, boots, and gloves (or sandals, sunhats, and sunglasses!), so you're immediately more comfortable the first few days in your new neighborhood. However, it's also a good idea to consider waiting until you move to do major clothes shopping. You'll typically find a better selection of climate-friendly pieces in your new town than you will in your current location, and the prices may be better. You'll also get a chance to see the styles and fashion trends for that area so you can start to look like a local.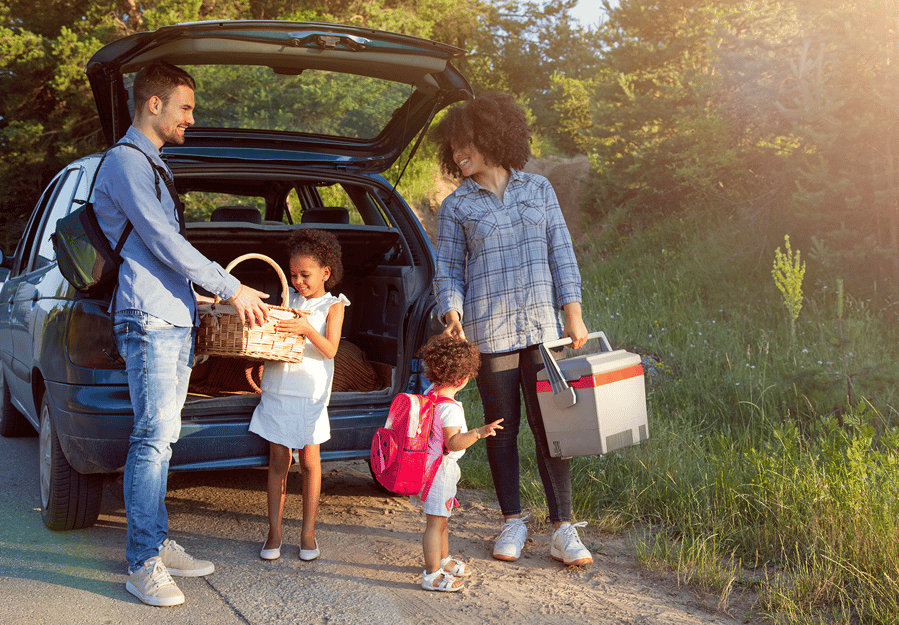 Go cybershopping
If you're more of an online shopper, you may decide to pick out your new wardrobe — as well as some other essentials — ahead of time. A few weeks before the big move, fill your online shopping cart with the clothing and weather essentials you'll need in your new home. If it's snowing, make sure you've got a snow shovel or snow blower, heavy snow boots, deicer, and a sled for the kids. Moving into a heat wave? Loose-fitting cotton clothing, bathing suits, a wading pool, and house fans may be your priority. Keep them in your shopping cart and wait until you're a few days away from arrival at your new house to hit that order button. That way, the items will arrive exactly when you need them, and you won't have to resort to emergency shopping when you get there! It's a win-win for everyone.
How to Pack for Your New Climate
How you pack is almost as important as what you pack. And don't forget where you pack it!
Make it easily accessible
Whether you're driving your family and belongings across the country or packing up your stuff in a portable storage container to have it shipped to your door, consider how you pack and load your stuff.
There are a few key items that you'll need to find quickly, especially if you're moving to a colder climate. Tools for dealing with snow and ice must be at the ready when you get there, to clear your driveway and make your sidewalks safe for the movers, your family, and your new neighbors (You don't want the welcome wagon slipping on their way to your front door!). To make sure you can easily access those tools, plan to have them near the door of the truck or storage container so they're some of the first things out.
Moving somewhere hot? Put those fans and air conditioning units front and center, so you can plug in and cool down while you're breaking a sweat moving furniture and unpacking boxes. And don't forget mosquito repellent! While the locals may be used to mosquitoes and gnats, they may come as an annoying surprise when you arrive.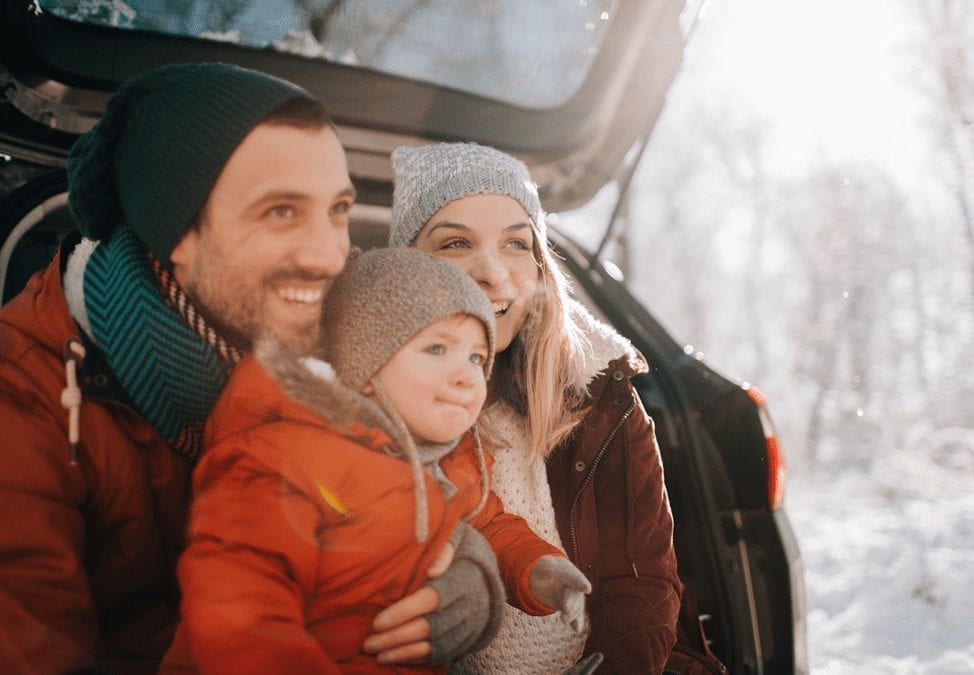 Bring a climate starter pack
Make sure to pull together a bag of essential personal items for you, your kids, and your pets. Include the things you'll need to use as soon as you get there. What you bring, though, will really depend on where you're going.
For Cold and Dry/High-Altitude Climates
For colder and/or high-altitude climates, pack up gloves, hats, and heavy coats. Don't forget snow boots and a coat for your furry animal friends, too. Consider pocket hand-warmers to help with the adjustment and some instant hot chocolate to celebrate your new digs. Even though it's cold, it can still be quite dry, especially the higher up you go. Remember to bring lots of water and fluids full of electrolytes to keep you hydrated.
Q: How long does it take for your body to adjust to a different climate?
A: That depends on how different that climate is from your last one. For example, Dr. Benjamin Honigman, a professor of emergency medicine at University of Colorado School of Medicine, says that a move to The Mile-High State can take your body three months to physiologically change, since it needs to acclimate to the lower amount of oxygen at the higher altitude. The higher you go, the longer it takes, though. Other factors that will determine how quickly your body will adjust to the new climate include how old you are (senior citizens' bodies tend to adapt differently to changing temperatures and conditions), how often you stay hydrated, and how well your body responds to allergens and other environmental factors.
For Hot and Dry Climates
While more obvious than a cold and dry climate, a hot and dry climate can still catch you off guard with just how much water you need. Bring extra in your bag to help you acclimate. You'll also want to pack sunglasses, sunscreen lotion, and hats with brims for everyone. Include some small hand-held fans with spray bottles, too. Though, fair warning: You might look a little touristy!
For Hot and Humid Climates
Don't let the humidity fool you; you'll still need to pack hydrating fluids and foods for this climate, too. However, the air will be muggy, and you can count on insects tagging along. Throw in some insect repellent, water-wicking clothes (avoid silk, wool, and polyester), shea butter and tea tree oil (for the no-see-ums), and sandals — if that's your thing.
Getting Settled
Once you're moved in and getting acquainted with your new neighborhood and climate, it's a good time to pick up other items to help in cold or warm weather.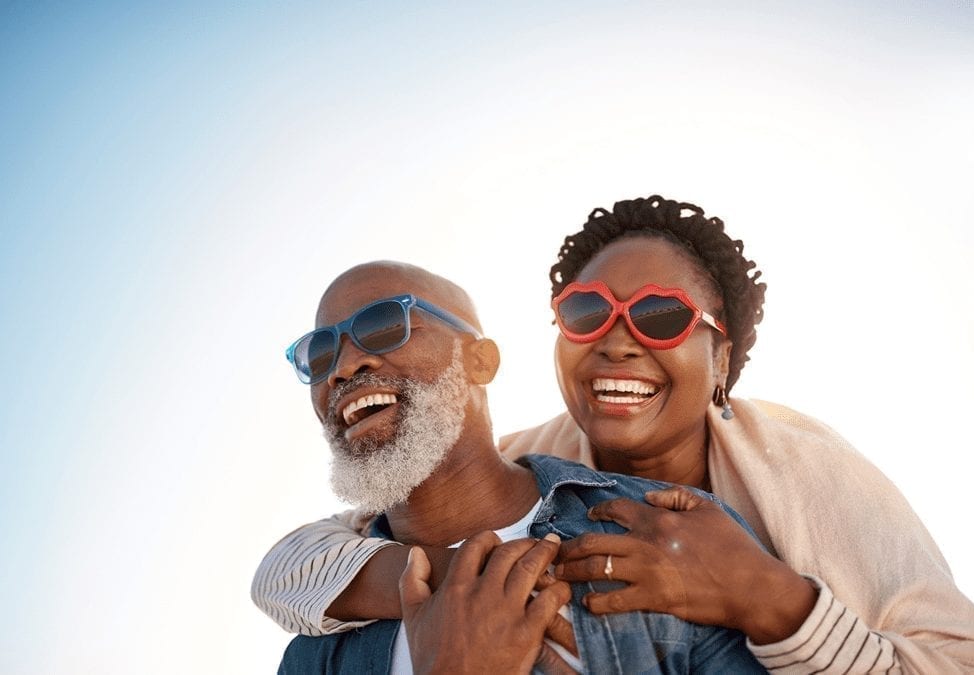 Adjusting to a warmer climate
Stock up on the sunblock; you will go through it fast when applying it multiple times a day. You may also want to keep a few extra pairs of sunglasses in the car. They're easy to misplace in the hustle and bustle of the move, and you don't want to get caught in traffic with the sun glaring in your eyes. Invest in car window shades to keep your car temperature bearable after a day of being parked in the hot sun. And remember not to leave any sensitive items in the car — everything from electronics and food to crayons and makeup!
Adjusting to a colder climate
Try adding a sun lamp to a few rooms in your home. It will help you fight the winter blues and give you much-needed vitamin D. Make sure the emergency kit for your car is winterized by adding a warm blanket, tire chains (in states where they're allowed), and a shovel to dig your car out if you get stuck in snow (in addition to your other essential items, like a flashlight and water bottles). Transporting your baby from the house to the car? A car seat carrier cover will protect them from the wind and frigid temperatures. And, finally, you know that sunscreen we mentioned? Be sure to use it in cold climates too, even if the sun doesn't feel as harsh. The year-round UVB rays may be weaker, but cancer-causing UVA rays are just as intense! And if you're moving to a much higher altitude, you're sure to notice a huge difference in how bright that sun is shining (i.e., don't forget your shades!).
It may take several weeks to discover the new things you'll need to adjust to your new climate, but when you plan your shopping and packing right beforehand, you'll be well on your way to embracing your new home and the weather that comes with it! Want to be even more prepared for the move? Be sure to check out our moving checklist!
Get a Quote
Choose the service you need
Comments
Leave a Comment
Your email address will not be published. Required fields are marked *