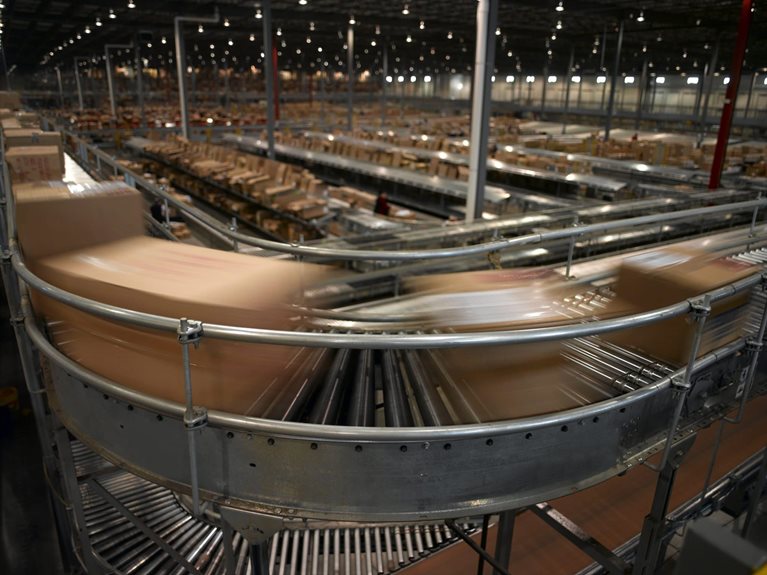 Supply Chain Management Trends of 2021 and What's to Come in the Future
Editor's Note: This article was originally written and published for 2020, but has since been updated to reflect information relevant in 2021.
Even before the new coronavirus (COVID-19) threw the global economy for a loop, shipping and distribution leaders were gearing up for a year of transformation to adapt to new supply chain trends and challenges.
Customers continue to demand increasingly shorter package delivery timeframes, so manufacturers, retailers, and carriers have been trying to find better, faster, cheaper ways to meet their needs in terms of supply chain management. The freight industry is working hard to orchestrate all the moving pieces required to accommodate that demand, creating room for constant re-evaluation and revision of the status quo.
In 2021, experts are keeping an eye on these seven supply chain trends:
1. Circular Supply Chain
More companies are moving away from the linear supply chain and towards the circular economy. Simply put, this means the product doesn't end with the consumer but is instead re-used to conserve environmental resources.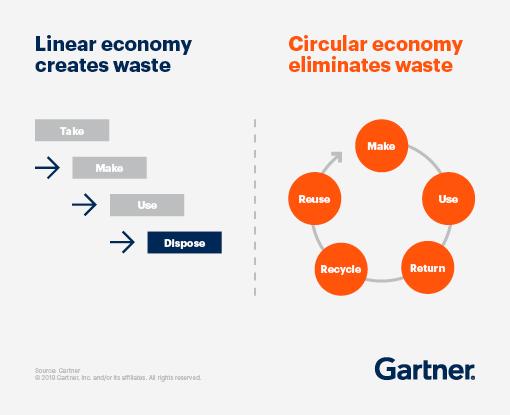 According to a 2020 survey by Gartner, fifty-one percent of supply chain professionals expect that the focus on their circular economy strategies will increase over the next two years. Consumers are driving the circular economy, which focuses on promoting access and processing end-of-life materials. Supply chains will be impacted in the following ways:
Lower volume orders and staggered delivery
More "product as service" models to reduce landfill contribution
Raw material security for both products and packaging
Returned supply after customer purchase or consumption
Rather than supply chains losing connection with the product after customers have made their purchases, they can expect to manage more frequent deliveries since there has been a societal shift away from heavy and wasteful consumption.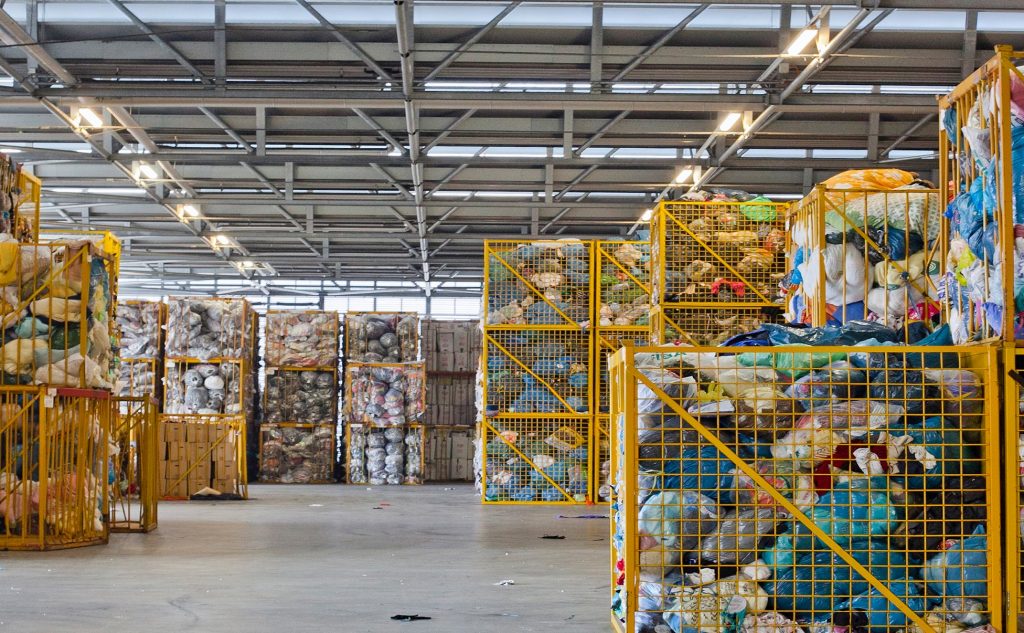 Post-purchase recycling processes will also be more common as a result. For example, retail giant H&M collects clothing to create recycled clothing materials — and offers store discounts to those who donate. And reusing supply chain tools and materials, like transitioning from single-use wood shipping pallets to pooling plastic shipping pallets, are another example of how supply chains are now changing for the circular economy.
2. Mobile First Strategy
Over 81% of Americans own a smartphone, which has led to more online transactions being done via mobile. Large businesses and consumers are also now expecting to receive mobile updates in real-time on the delivery status of their and purchases. And that's just one impact that mobile has had on supply chains.
With more people in 2020 purchasing online due to safety concerns related to COVID-19, same-day deliveries and last-minute delivery have become more available in 2020. However, these are also the most inefficient process of a supply chain. To be able to manage these time-sensitive demands, supply chains and the people running them must use mobile tools to make faster fulfillment possible. Mobile is just a necessary part of the "new normal."
3. Prepare for Online Returns
Stay-at-home recommendations for the public and entire city lockdowns made e-commerce the only shopping option for many people. While online shopping might have been a fun alternative in the past, it became the only safe mode of getting food and essentials at the height of the global outbreak in 2020 — leading to retailers like Target and Kroger to increase their e-commerce transactions. But more importantly, online also became the only avenue for returns too.
Walmart stores created a COVID policy to not process in-store returns to reduce human-to-human contact — and only Walmart's online returns could be accepted. An increase in online shoppers overwhelmed Amazon's online returns center, leading the e-commerce giant to temporarily change its policy to extend the amount of time necessary to make a return.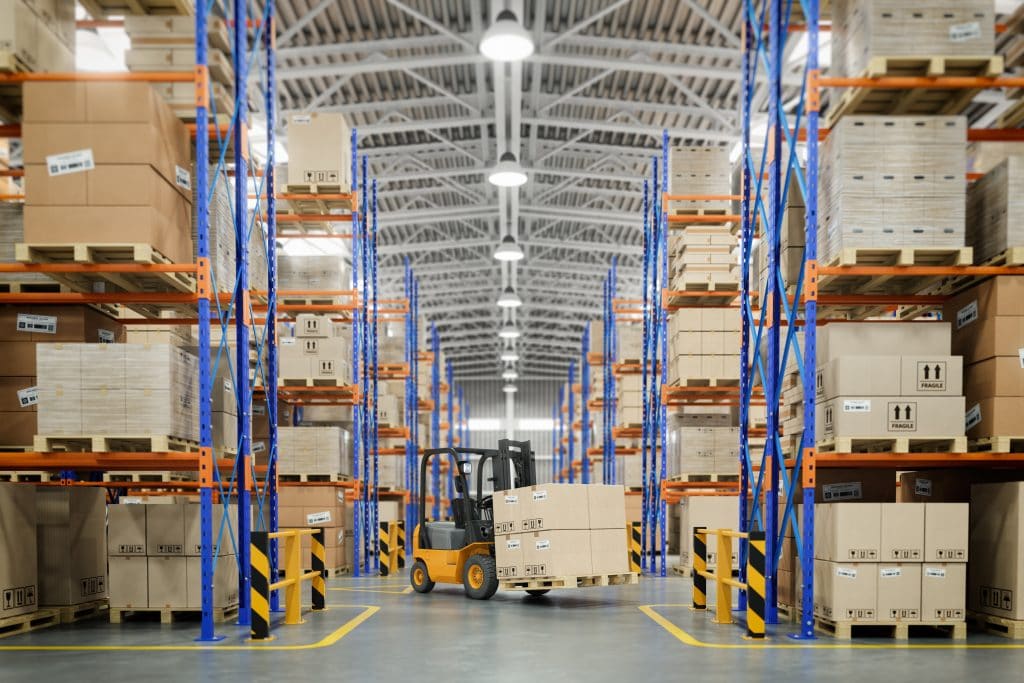 In years past, even devoted online shoppers would bring their returns to a nearby store location to receive a quick refund or credit whenever they were unhappy with a purchase. E-commerce retailers quickly adjusted to increased demand, which is why streamlining methods for processing online returns will be a top priority to remain competitive.
4. Improving Supply Chain Resilience
The U.S.-China trade war revealed an unhealthy dependence on China-based suppliers, and the coronavirus pandemic further showed that more diversified supply chains are crucial for business continuity. In 2019, the United States imported $345.6 billion more from China than it exported to China — and that was a decrease from the $419.5 billion deficit in 2018.
During the early days of the coronavirus pandemic, it was clear that as wide swaths of the Chinese manufacturing industry shut down, many industries outside China would not be able to maintain production without needed supplies.
"Supply-chain managers know the risks of single sourcing, but they do it anyway in order to secure their supply or meet a cost target. Often, they have limited options to choose from, and increasingly those options are only in China."

Tom Linton, supply chain consultant
While supply chain professionals may have started shifting toward building more diverse supply chains in the wake of the recent trade war, those efforts are likely to continue in earnest as the country prepares to reopen its economy and as companies return to business. Linton recommends 24/7 monitoring of supply chains, purchasing insurance to cover profits lost from a disruptive event at a critical supplier's site, and asking sole-source suppliers to build and store parts at alternate sites.
In a PwC 2020 survey, an intriguing 39 percent of CFOs said they are considering changes in their supply chains post-pandemic. Those changes are likely to include geographic diversification and a more thorough vetting of suppliers and vendors.
5. More Collaboration and Connectivity
As the number of shipments and packages continues to increase, despite limited and aging infrastructure, more freight carriers are focusing on partnering and connecting with each other to achieve shared success. The events such as the coronavirus pandemic has shown how connectivity with transportation and distribution assets can help manufacturers quickly pivot to respond to current needs.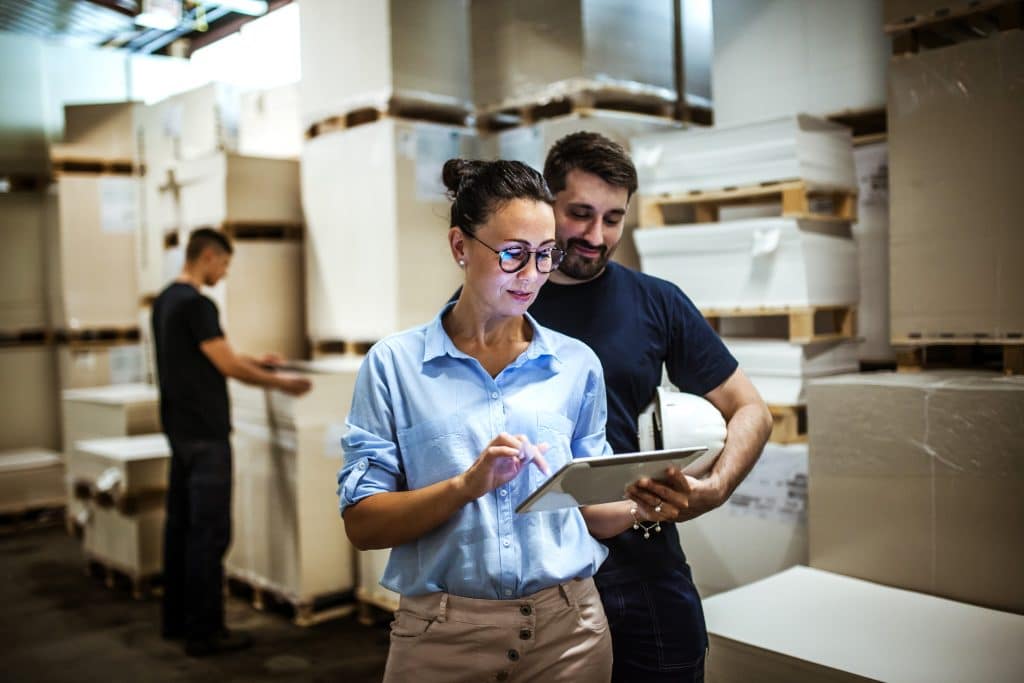 For instance, a partnership among the Tennessee Higher Education Commission and Austin Peay State University was using 3D printing to quickly make 10,000 face shields for healthcare workers in Nashville. When the partnership ran out of PETG film, a co-polyester used for rigid medical packaging and medical devices, leaders turned to specialty materials company Eastman for help.
Because Eastman had immediate insight into stock levels at a Tennessee manufacturing facility, as well as connectivity with transportation providers, it could coordinate a timely response and cooperatively manage logistics to get the material to the university quickly.
6. Increasing Efficiency With Automation
Walmart recently unveiled its Alphabot robotic automated system that enables quicker, more efficient item picking for online grocery order fulfillment. Operating inside a 20,000-square-foot warehouse space, Alphabot uses autonomous carts to retrieve ambient, refrigerated, and frozen items ordered online for grocery pickup. After it retrieves the items, Alphabot delivers the products to a workstation, where a Walmart associate checks, bags and delivers the final order.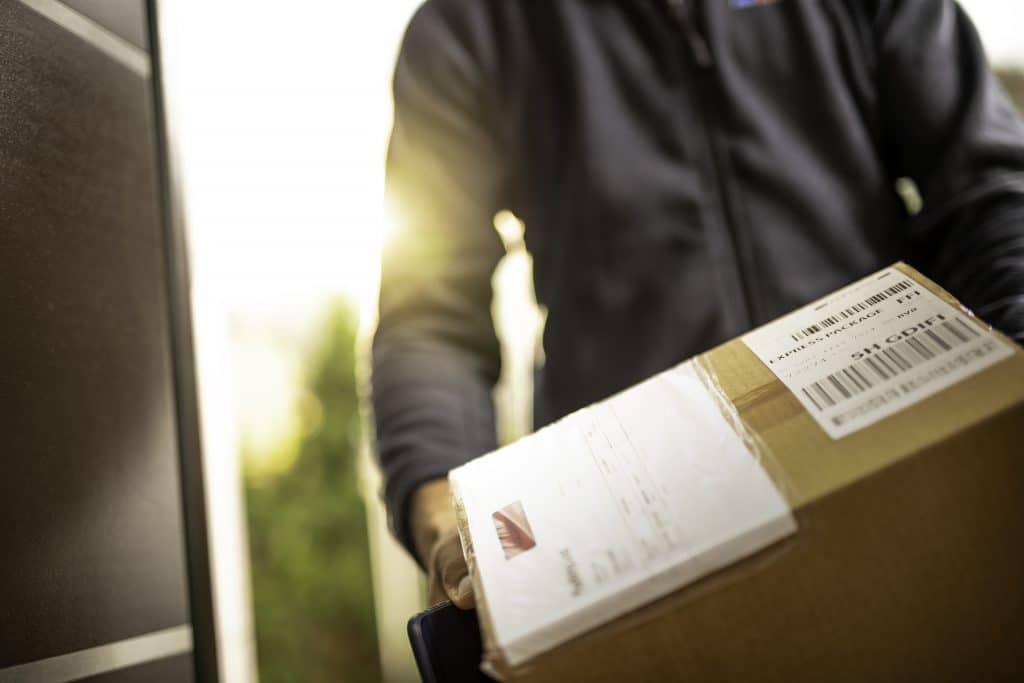 Walmart's news is part of a push toward increased automation throughout all stages of the supply chain. Mark Hermans, managing director at PwC, predicts increased use of advanced analytics, machine learning and artificial intelligence to proactively detect trends and insights on a path to a self-learning supply chain. That will include an increased use of the internet and smart sensors that enable real-time visibility and decision support that will improve collaborative planning and execution across sales, procurement, manufacturing and logistics.
Automation is likely to expand beyond the warehouse. For example, the promise of self-driving cars also expands the possibility of shipping and delivering freight with self-driving trucks. At the technology for self-driving transportation expands, we can anticipate seeing its impact on the supply chain and logistics industry.
7. Focusing on Ethics and Sustainability
"More and more of our customers are requesting fine grain detail on how their products are made, who they are made by and the impact at each point in the supply chain," says Nick Benson, CEO of supply chain technology company Atelier.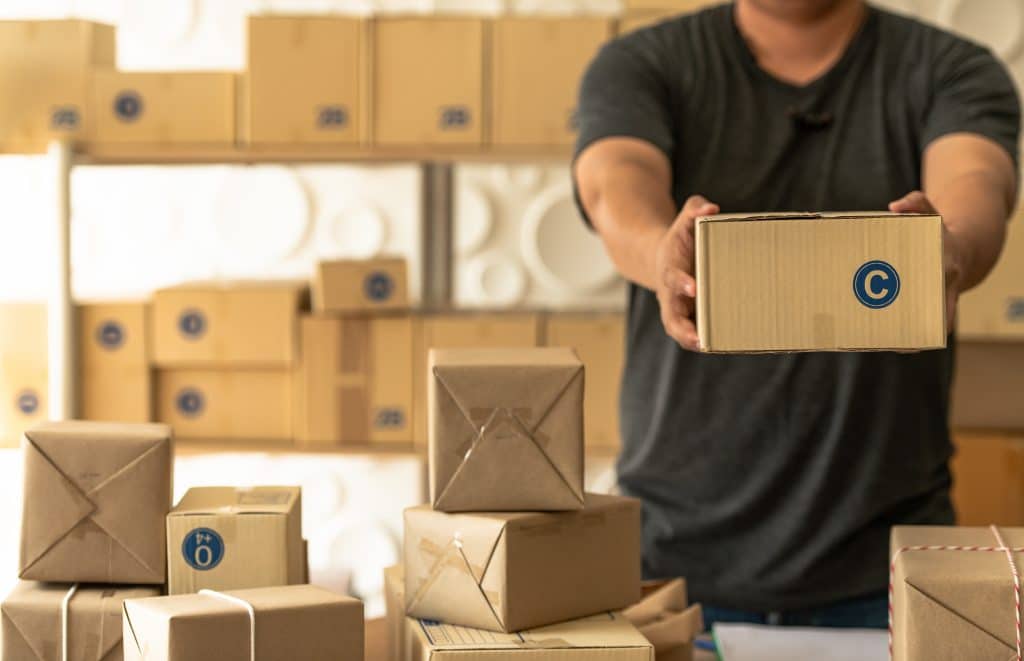 Those demands will play out with an increased focus on sustainable and ethical supply chains. Participants "from origin to delivery will be held to requirements like no child labor, a living wage, adequate working conditions, employees with no federal convictions or substance-abuse records and trackable product chains of custody," Foster Finley, global co-leader of AlixPartners' Operational Performance Improvement Practice, told Supply Chain Dive.
Additional Supply Chain Support
Ultimately, the supply chain projections for 2020, and well into 2021, are a focus on flexibility and technology, and employing them smartly to quickly ramp up or down to meet the unusual rapidity of market changes. At the core, creativity will matter — as will the companies you chose to support your efforts. For example, PODS containers, with off-site storage options and flexible delivery schedules, can ensure any fluctuation in stock or other business needs can be easily handled, no matter how little physical storage space is available.
Companies that invest in their supply chain management processes now may stand poised for greater success in any economy. Learn more about how PODS can support your supply chain management with transport logistics and distribution.
[maxbutton id="3"]
RELATED POST: Three Supply Chain Experts Reveal the 7 Things to Consider About Supply Chain Strategy During COVID-19
Originally published May 4, 2019 9:00 AM, updated Nov 11 2020
Get a Quote
Choose the service you need
Comments
Leave a Comment
Your email address will not be published. Required fields are marked *