Take advantage of our limited time offer. Enter promo code HOLIDAY25 to save up to 25%.
See offer details
.
Moving for a new job isn't just time consuming, it can be expensive. That's why some companies offer lump sum relocation packages as part of a job offer, especially for positions that are higher up in the company and come with a more competitive salary.
So, what is a lump sum relocation package? Put simply, it's money that covers the moving-related expenses you incur during your relocation. The average lump sum relocation package typically handles your moving expenses, transportation costs, closing costs, and temporary housing if necessary.
Whether you're the employee moving, the HR pro facilitating the move, or you're with a relocation management company helping a client, it's smart to use a little strategy to maximize your lump sum budget and ensure it covers the entire moving process.
What is a typical lump sum for a relocation package?
According to Dwellworks, the typical lump sum received in a relocation package is around $7,200, primarily for travel costs. If the company covers the entire relocation, that lump sum averaged around $12,000. Ask your company if they intend to cover your entire relocation or a percentage of the expenses with a lump sum. This will help with negotiations (more on that in a minute).
1) Plan Ahead for Taxes
After the passage of the Tax Cuts and Jobs Act, relocation funds provided by an employer are no longer tax-deductible. Instead, a relocation lump sum tax will be calculated at the employee's regular income tax rate. For example, if you're moving and your regular tax rate is 25%, a lump sum benefit of $10,000 could come with a tax liability of $2,500.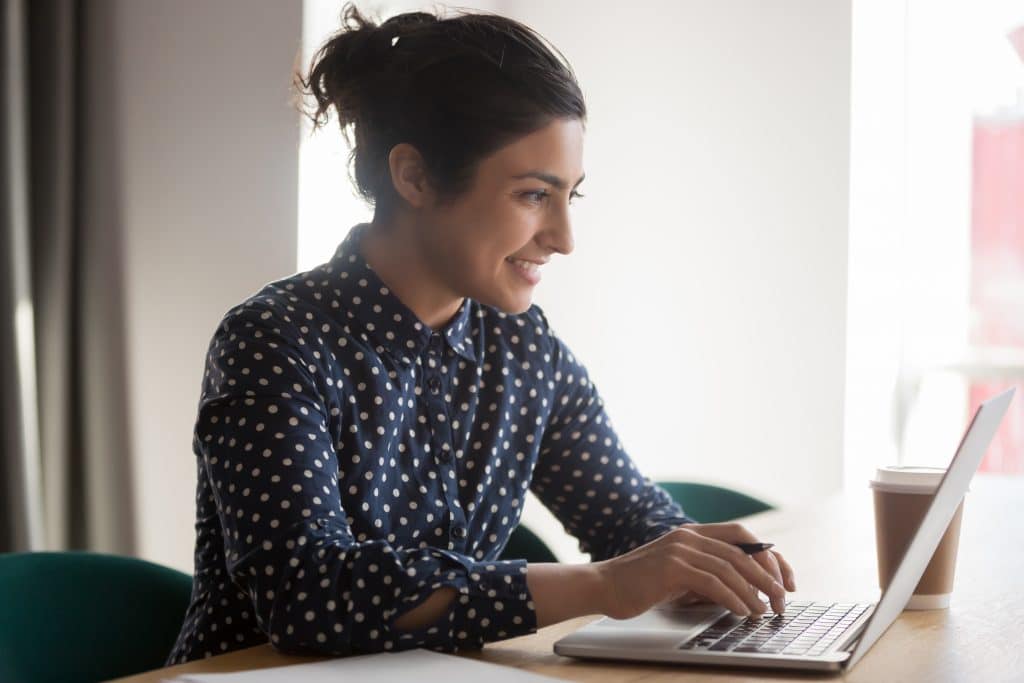 Rather than being surprised later by the additional tax bill, employees should consider setting aside that $2,500 upfront and using only the remaining 75% to fund the move. Employers should be aware of the change and might want to consider offering bigger lump sum relocation packages to make up for the employee's tax liability.
2) Understand the Relocation Package
Before anyone makes moving expense decisions, everyone should be on the same page. Employees, HR reps, and relocation management contractors should sit down together and talk through the details. Find out exactly what expenses are supposed to be covered by the lump sum relocation package and what other coverage is available to avoid any unnecessary setbacks for scheduling or costs due to budget limitations.
For example, an employer might have a budget available to cover an employee's additional travel expenses to visit the new location before the move. That way, the lump sum budget can be reserved to pay for actual moving expenses only, which will result in happier employees after relocating. No matter what you decide, make sure all package details are captured in writing before signing on the dotted line.
How do you negotiate a lump sum relocation package?
If you're certain that your lump sum relocation package won't sufficiently cover your move, you can negotiate the terms of the agreement. For example, if you're moving with children, but your lump sum relocation package doesn't cover the necessary childcare expenses, this is a good time to mention that need.

Negotiation may be especially necessary if you're moving to New York, San Francisco, Los Angeles, or another metro area with a cost of living that's much higher than what you're accustomed to. If you're moving to a larger, more expensive area, see if your lump sum relocation package includes a cost-of-living stipend. To better understand the funds you'll need to get adjusted in a new city, use a cost of living calculator, like this one from NerdWallet.
3) Create a Lump Sum Budget
Once everyone involved understands the relocation package details, it's time to create a relocation budget and plan for spending relocation assistance. Rather than guessing, get a quote from your business relocation mover for the exact fees. Be sure to find out if and when those quotes expire and if prices change based on moving dates. At PODS, we give our customers' convenience by offering custom quotes online for their moving costs so they can plan appropriately.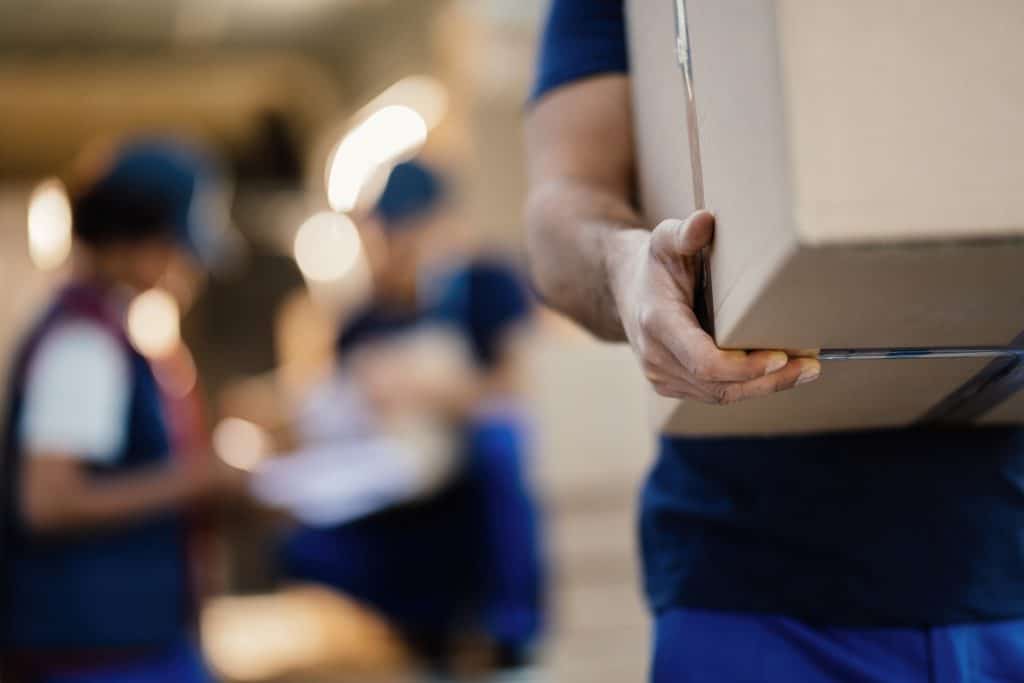 Don't overlook the small stuff. Find out the prices of boxes, tape, and other moving essentials, which will add up. Include as much detail as possible in your lump sum budget so it will cover every expense involved in your relocation move.
4) Reduce the Amount of Stuff to Move
The less stuff to move, the less it'll cost. Before packing up, the employee should take time to clean out closets, drawers, attic, garage, and other storage areas in their home. They can divide their belongings by those to keep, donate, sell, or throw away. Then they'll only need to use the relocation package to transport items they really want and need. We understand that deciding what stays and what goes is easier said than done. If you're unsure where or how to make those decisions, The PODS Blog has 11 pro tips for decluttering before a move.
After decluttering, it's smart to hold a moving sale, sell items online, or donate unwanted items. The rest can be tossed or recycled. Many moving companies charge based on the weight of the belongings, so the more that's purged, the more potential savings.
5) Broaden the Home Search
If the employee is moving to a popular destination for relocation, they're likely to have stiff competition for homes and apartments. And a competitive real estate environment usually translates into higher prices. But a little flexibility could save a lot of money. For instance, if a commute is manageable, it can be helpful to look for more affordable housing options on the outskirts of the city.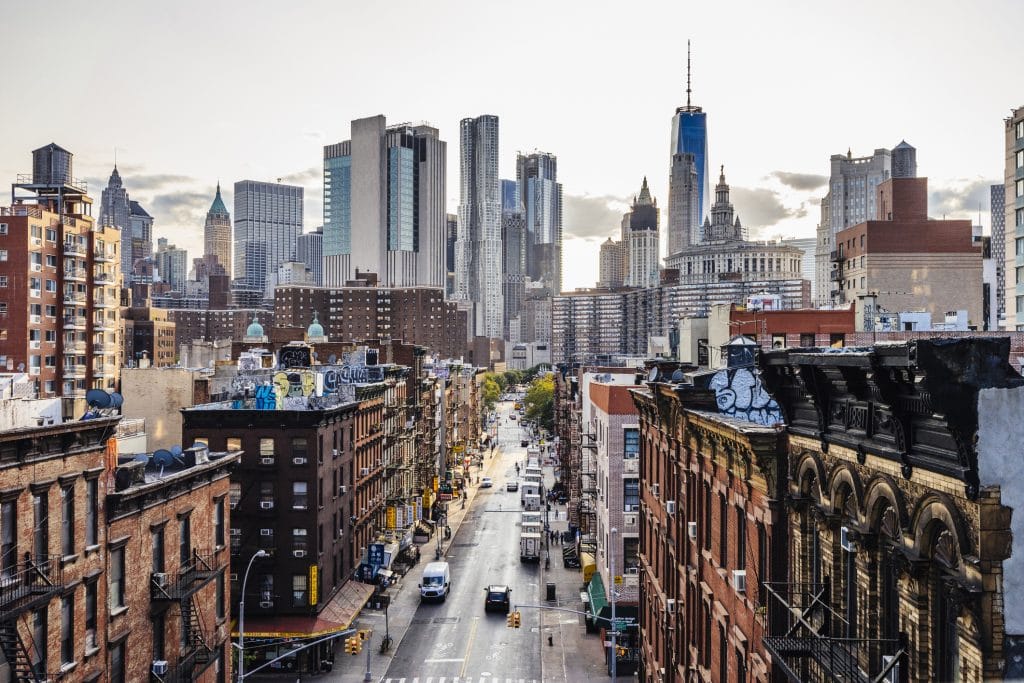 In addition to more affordable housing, less populated areas may have cheaper rates for all kinds of relocation expenses. This includes moving labor, connecting utilities, and even making deposits for a new daycare. Every bit of savings can help stretch the funds in a relocation package.
6) Remain Flexible
Moving companies will often offer discounts for moves that don't require a hard deadline or moving during certain dates. You may be able to shave a significant amount off your moving company expenses by being flexible. Employees may consider packing a bag of essential items to get through a week or 10 days at a new location while waiting for their other belongings to arrive. An employer could adjust their employee's start date at the new location to accommodate lower moving rates.
Flexibility allows a moving company to transport your belongings between other jobs or on less busy days, when the company has a driver free and ready to go. By allowing them flexibility, the transport company may help save money. It never hurts to ask.
7) Use Portable Shipping Containers
Maximize a lump sum relocation package by packing belongings in a portable storage container and then having it transported to the new location when the time is right. A PODS container can be delivered to the employee's current home for them or a moving company to load at their convenience. Then, PODS can move it to the new location or store it until it's time to relocate. PODS has a network of trucking support and partners for labor services across the country that can help pack and unpack the container.
Using portable containers from PODS during a move doesn't just cut costs; it can also provide more flexibility because relocations don't always go smoothly: Sometimes there's a lag time between moving out of one home and being able to move into the new one. Employees can get the relocation assistance they need by storing their personal belongings inside portable storage containers from PODS. Learn more about our employee relocation solutions here.
[maxbutton id="2"]
Get a Quote
Choose the service you need
Comments
Leave a Comment
Your email address will not be published. Required fields are marked *