Commercial Moving to Los Angeles: A Guide for Relocating a Business to Los Angeles County
Businesses have been flocking to Southern California for many decades to capitalize on its vibrant economy, creative talent pool, and massive market. But over the past few years, California companies have been the ones doing more commercial moving away from the state in record numbers.
Los Angeles, however, still remains a highly sought-after locale for relocating a company.
As of 2022, Los Angeles County named itself home to 22 of the 105 publicly owned companies headquartered in California in the 2021 Fortune 500 List.
This list of companies spans industries far and wide, from entertainment and retail to construction engineering and utilities — with the Walt Disney Company firmly situated at the top of L.A. County's highest-valued companies.
Here are the top ten of these L.A.-based Fortune 500 companies:
The Walt Disney Company (Burbank)
Molina Healthcare, Inc. (Long Beach)
Edison International (Rosemead)
Farmers Insurance Exchange (Woodland Hills)
Reliance Steel & Aluminum Co. (Los Angeles)
Activision Blizzard, Inc. (Santa Monica)
Avery Dennison Corp. (Glendale)
A-Mark Precious Metals, Inc. (El Segundo)
Tutor Perini Corp. (Sylmar)
Sketchers U.S.A., Inc. (Manhattan Beach)
While it's true that other states are attracting California companies, experts predict that with California's assets the state will remain the tech capital.
Yet, we may see Los Angeles grow to become a Silicon Valley in its own right. According to Built In Los Angeles, an online community for L.A. startups and tech companies, these five tech companies recently relocated from the Bay Area to Los Angeles:
Engineer.ai (artificial intelligence)
Italic (e-commerce)
Anagram (health tech)
NexTravel (travel/Saas)
Skyryse (aerospace)
Additionally, Los Angeles boasts 250,000 local small businesses and nearly 1.1 million solopreneurs, accounting for 43% of the region's workforce. This makes L.A. County the largest small business economy in the country, CalMatters reports.
If you're thinking about relocating your business to Los Angeles County, keep reading to learn more about why the Los Angeles Metro Area still ranks as one of the best cities for business relocation in the U.S.
We'll also let you know about your commercial moving options and share information about corporate relocation solutions to help you when you're ready to make your move to Los Angeles.
Moving to Los Angeles Pros vs. Cons
With U.S. destinations such as Dallas attracting more and more businesses, it makes sense for companies to weigh the pros and cons of relocating to Los Angeles. Keep the points shared below in mind as you decide whether or not relocating your business to SoCal is the best move.
Pros: Why is L.A. Good for Business?
Besides its sunshine and thriving cultural scene, below we have listed among the top reasons to consider running your business in L.A. according to the Los Angeles Economic & Workforce Development Department (LAEDC).
Diversified Economy
While Los Angeles may be known for its movies, tourism, and aerospace sectors, L.A. County is home to dozens of major industries, making it a highly diverse economy.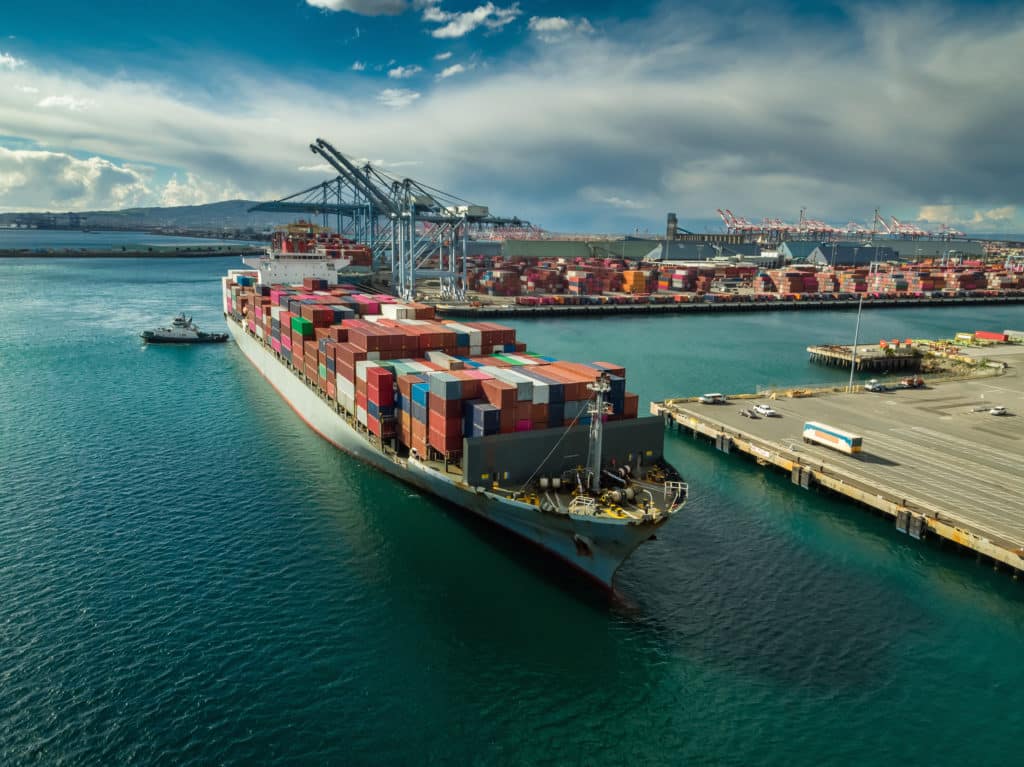 The LAEDC points out, "The L.A. region is also known for innovation as creative collisions occur where industries overlap, deriving new business concepts [and] making L.A. the creative capital of the nation."
The area's top sectors include:
Aerospace & defense
Bioscience
Advanced transportation & cleantech
Technology
Education & knowledge creation
Entertainment & digital media
Creative design industries
Food manufacturing
Global trade & logistics
Hospitality & tourism
Large Talent Pool
The labor force in the five-county area exceeds 8.8 million with a significant portion having a Bachelor's or higher degree. L.A. also offers several training centers such as the Workforce Investment Boards, community colleges, and The State Employment Training Panel.
Higher Education Hub
There are 121 campuses of higher education in L.A. County alone including one University of California campus, five campuses that belong to the California State University System, and private institutions such as Caltech and the University of Southern California.
The area also boasts several creative higher learning institutions such as the California Institute of the Arts, the Colburn School, and the Otis College of Art & Design.
National and International Trade Access
There are six commercial airports in the L.A. metro area, three seaports, a robust freeway system, and two rail carriers.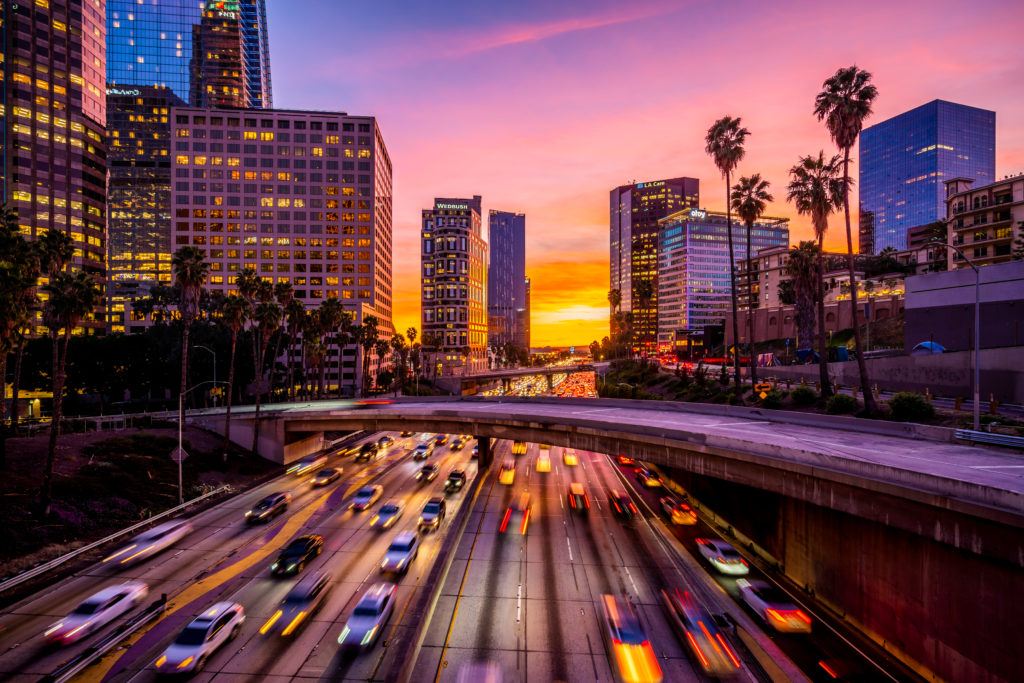 The Los Angeles-Long Beach port complex is number-one in the country for both cargo tonnage and containers handled. LAX airport alone is served by 43 international carriers and all the major freight lines.
Flourishing Tourism Center
Pre-COVID-19, the area saw 50 million visitors every year. While the pandemic has impacted the industry, with its world-class museums, famous beaches, and vibrant arts and entertainment scene.
The New Business Tax Holiday
The New Business Tax Holiday exempts any new business earning less than $500,000 annually from paying City of Los Angeles business taxes during its first two years of operation.
California Business Credits
The state of California offers a number of attractive business tax credits, which have been responsible for keeping businesses, especially those in the green energy and entertainment sectors, from leaving the state.
Tax credits include the California Competes Tax Credit, the Motion Picture and TV Credit, the New Employment Credit, and a number of others.
Cons: Why Are So Many Businesses Leaving California?
Despite California's wealth of assets, businesses have been relocating out of the state at an accelerated pace, according to a report from the Stanford University-based Hoover Institution.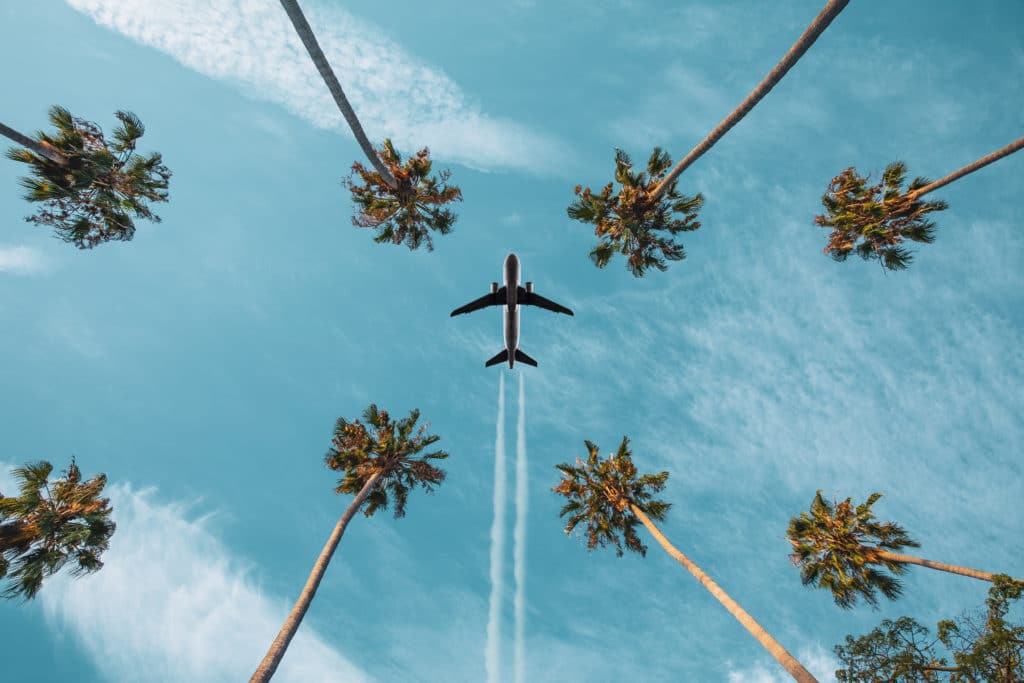 Some of the more notable departures include those of Apple (which moved its American headquarters from Santa Clara, CA to Austin, TX), Nestle USA (Los Angeles to Arlington, VA), and Oracle (San Mateo to Austin, TX), reports Forbes.
In their findings, as reported by the California Globe, the Hoover Institution noted more than a dozen reasons why businesses are opting to leave the state of California. These include:
High business taxes
A difficult legal climate unfavorable to businesses
Difficulty in obtaining business permits
High labor costs
Unique overtime laws hours requiring different pay ranges
High energy costs
A lack of affordable housing
High cost of living
Not enough tax credits encourage businesses to stay
No overall reduction of business taxes in California
As a testament to the advantages of California's tax credits, the report revealed that without them, many other businesses would have considered moving out of the state.
An Overview of Los Angeles and Nearby Cities
Wondering where to move your business in Los Angeles? With the Greater Los Angeles metropolitan region sprawling five counties and 33,954 square miles — and Los Angeles County alone comprising 88 incorporated cities — you certainly have a lot of options.
The Greater L.A. metro area comprises the following counties:
Los Angeles County (Population: 10 million)
San Bernardino County (Population: 2.2 million)
Orange County: (Population 3.1 million)
Riverside County (Population 2.4 million)
Ventura County (Population 840,000)
For the purposes of this article, we'll be focusing on five popular areas for businesses within Los Angeles County itself.
Burbank
Burbank is a conveniently located city within the San Fernando Valley, with the I-5 freeway passing through it, connections to major freeways, and Downtown L.A. just 12 miles away.
The area serves as a major employment center for the entertainment industry. Burbank is also a great place to live, with top-rated schools, plenty of family-friendly outdoor amenities, a hopping restaurant and bar scene, and great shopping.
Century City
Attracting more than 50,000 people every day for work, Century City is known as one of the most prominent business hubs in the city. The town has had a remarkable evolution since it grew out of the former backlot of the film studio 20th Century Studios.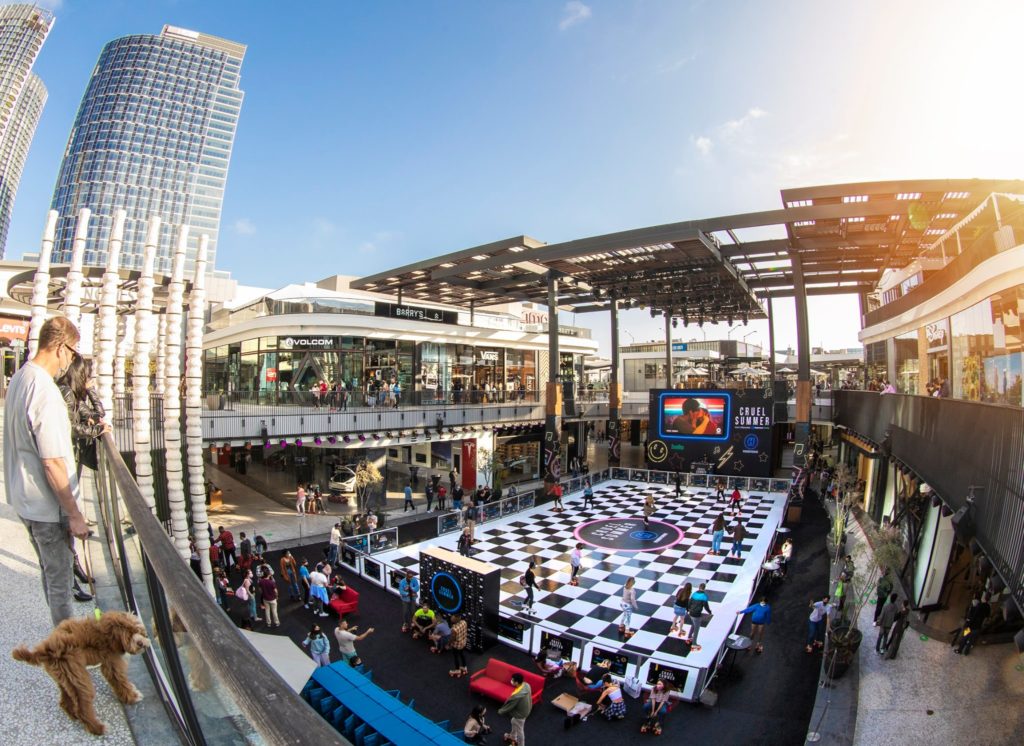 At just 176 acres, the area serves as the compact home to the Westfield Century City shopping complex, Fox Studios, numerous skyscrapers, and lots of attractive nightlife. It's also just a short trek to Beverly Hills and West Hollywood.
Downtown L.A.
The premier business epicenter of Southern California, Downtown L.A. offers a number of attractive amenities to businesses. Perks of the central location within the city are its access to freeways and transit systems, including the Pacific Surfliner and the Metrolink commuter rail system.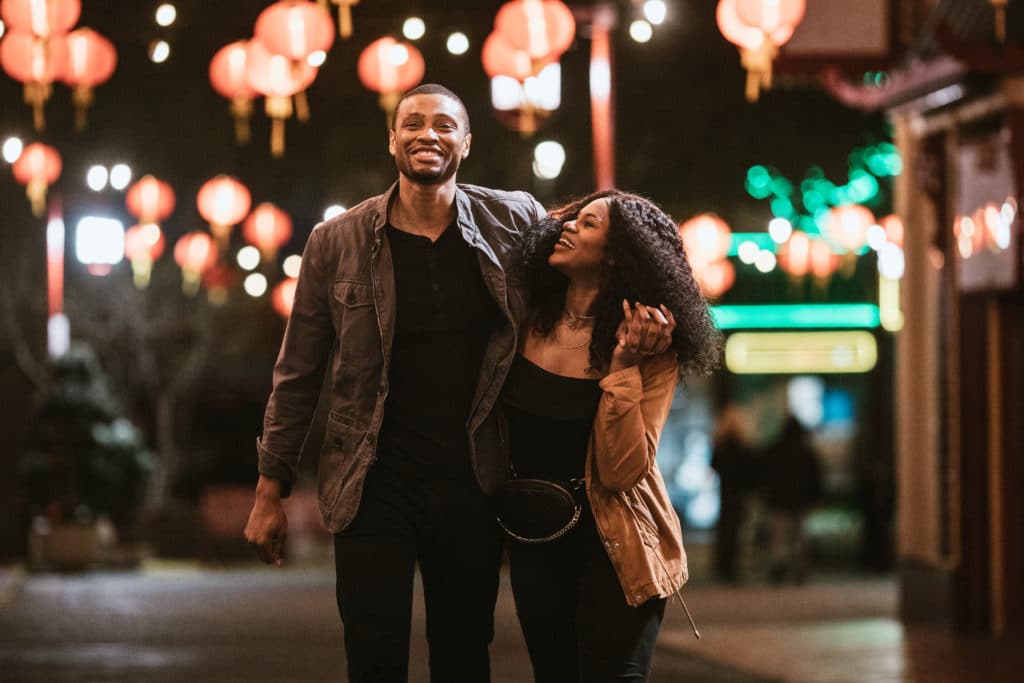 Covering 5.84 square miles, Downtown L.A. is densely populated by luxury residential buildings, office spaces, and upscale retailers.
Glendale
The City of Glendale is the fourth largest city in Los Angeles County and just minutes away from major Los Angeles commercial areas such as Downtown L.A., Pasadena, Burbank, Hollywood, and Universal City.
Situated at the center of four major freeways, including the I-5 Golden State Freeway, the 2, the 134, and the 210, the city is easily accessible by employees and customers. Additionally, Glendale is located close to the Bob Hope Airport in Burbank and Los Angeles International Airport (LAX).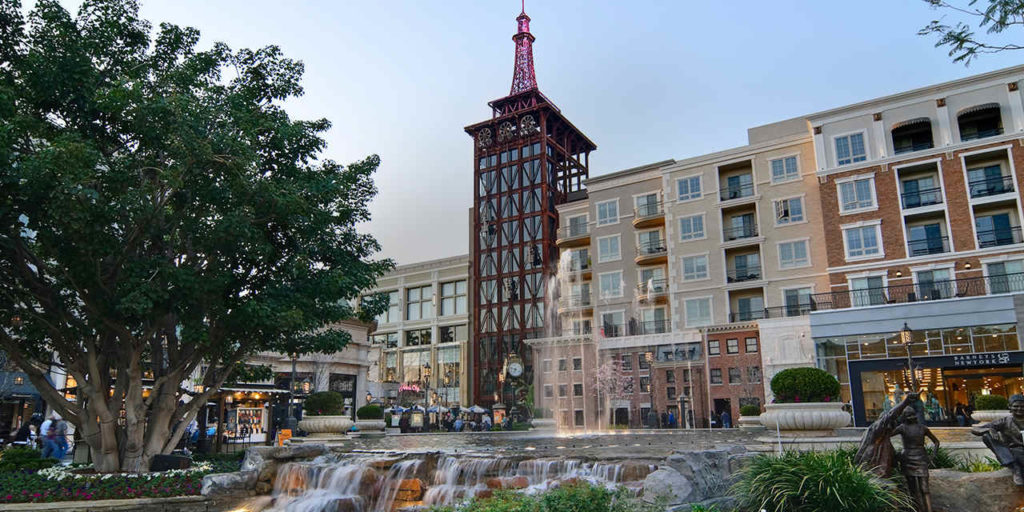 With over six million square feet of office space, Glendale is one of SoCal's leading business centers and serves as the home base for Walt Disney Imagineering, ServiceTitan, IHOP/Applebee's, DreamWorks, LegalZoom, and Public Storage.
The area is also known for its safety, great schools, top-notch healthcare facilities, and variety of restaurants and entertainment options.
Santa Monica
Over the course of the twentieth century, the beachfront city of Santa Monica evolved from a famous resort town into a major center for job growth. The highest paying industries among many are management of companies & enterprises as well as agriculture, forestry, fishing & hunting, reports DataUSA.io.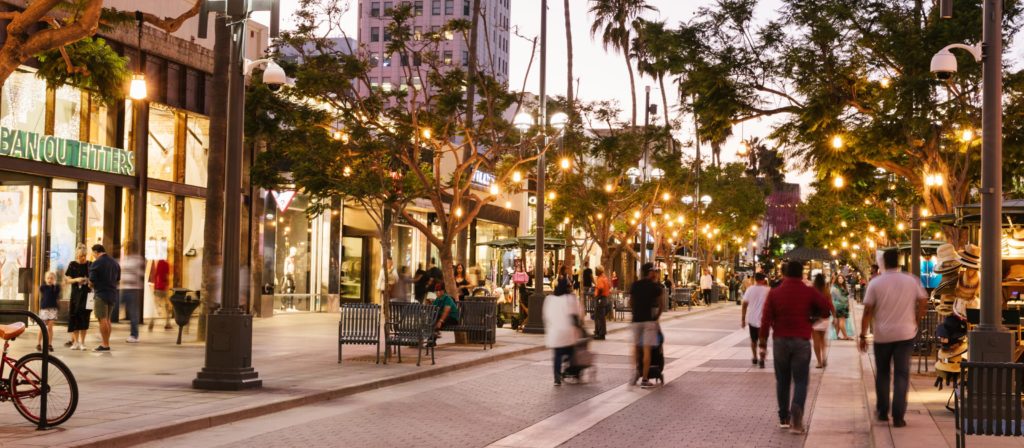 The City of Santa Monica Economic Development team, in its commitment to creating a strong and sustainable economy, offers a variety of programs and services to support local businesses.
As part of its focus on environmental stability, the city is also poised to achieve community-wide carbon neutrality by 2050. It's no surprise then that the area has attracted big companies such as PUMA, Activision Blizzard, Universal Music Group, and Lionsgate.
Commercial Moving & Relocation Services Costs to Consider
Wondering how much relocating your business to Los Angeles will cost? The cost of relocating a business encompasses a lot more than just moving expenses.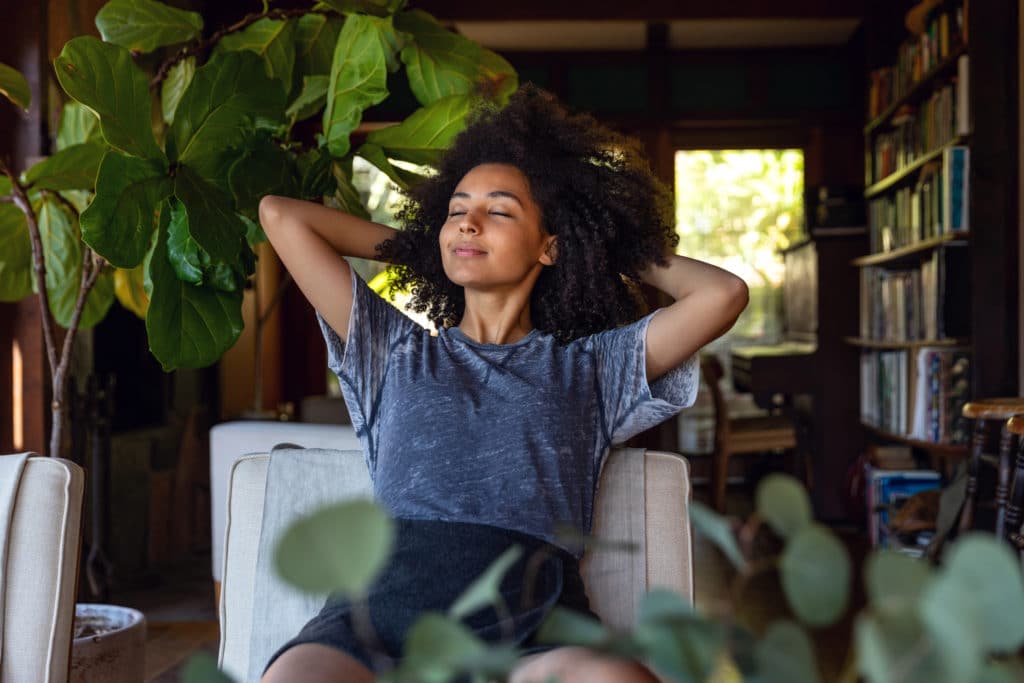 Make sure to include all these costs below as you put together your commerical moving budget.
Cost of moving your business's furniture, inventory, and other assets to Los Angeles
Moving expenses for employees who will be moving with the company
Possible loss of revenue if productivity is impacted by the move
Deposits and leasing fees for a new L.A. office space
Marketing expenses involved in letting your customers know you've moved
Moving insurance for moving your business and employees
Costs involved in establishing the new office, such as cleaning, painting, new furniture, and IT setup costs
Commercial Moving Options for Los Angeles Business Relocations
Once you've decided that Los Angeles is the right home for your business, it's time to pick a moving solution that fits the needs of your relocation.
When moving a business, you have three general options: using a full-service moving company, moving with portable containers, and doing the move yourself by renting a moving truck.
Full-Service Movers
Hiring a full-service moving company to take care of your move requires the least amount of labor, time, and logistics management, making it attractive to larger businesses. But it can also be the most expensive, and not all moving companies provide storage or employee relocation services.
Managing the Move on Your Own
his option could be right for you, depending on the size of your business, the number of employees, and how much free time and resources you can afford to devote to the move. While this option is usually the least expensive one, it may require a lot of time and effort, costing your company indirectly.
Commercial Moving With Portable Storage
A commercial moving and storage container service like PODS could be the answer if you want an easier moving solution — especially if you need storage, flexibility, or additional help with relocating employees.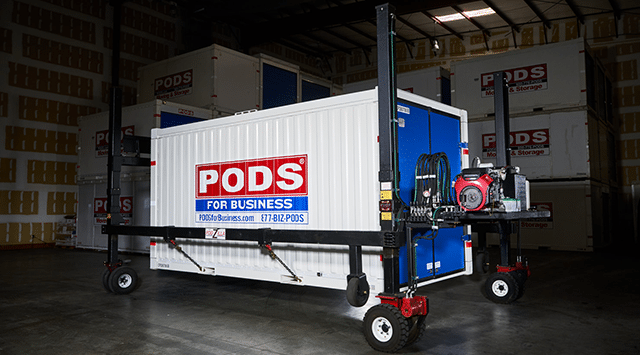 Moving with a portable container service like PODS can help you move on your timeline with all the flexibility a business needs. With our portable containers and nationwide network, we can move everything from office furniture to your employee's personal belongings.
Curious to learn more? Check out the commercial moving and relocation solutions we have to offer.
[maxbutton id="3"]
RELATED ARTICLE: ATL Relocation: A Guide for Moving Your Business to the Atlanta Area
Get a Quote
Choose the service you need
Comments
Leave a Comment
Your email address will not be published. Required fields are marked *