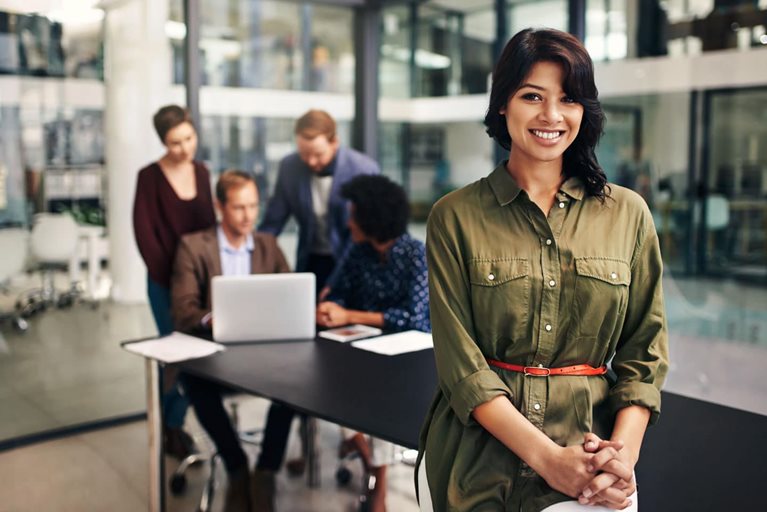 Corporate Wellness Trends: 4 Ways to Improve Employee Health and Happiness
The average employee will spend close to 100,000 hours at work over their lifetimes, according to Jessica Pryce-Jones, author of the book "Happiness at Work: Maximizing Your Psychological Capital for Success." With so much time at the office, it's crucial that managers make sure their employees are happy by focusing on corporate wellness.
There's a direct link between employee wellness and happiness. As noted in Forbes by Alan Kohll, founder and president of national corporate health and wellness company TotalWellness, "healthy habits lead to increased happiness in the workplace, while engagement and happiness in the workplace improve physical and mental well-being."
To make sure their teams are as happy and healthy as possible, employers are increasingly looking for strategies that can improve overall wellness in the workplace. It's in a company's best interest to keep their workers in good physical and emotional health, and there are many ways — both traditional and progressive — in which to do it.
Introduce a Corporate Wellness Program
Burnout is a massive issue, particularly among millennials who don't switch off, says Pryce-Jones. But a corporate wellness program, which promotes activities and offers solutions designed to improve employee well-being, can work wonders.
To mitigate stress that could impact your employees' health, consider offering an on-site fitness facility or discount to a local gym. Providing access to yoga and meditation classes, along with a supply of healthy snacks, can supplement this approach. The idea is to enable employees to decompress, so they can effectively refocus their energies. "Anything that helps you switch off is a good thing," Pryce-Jones says.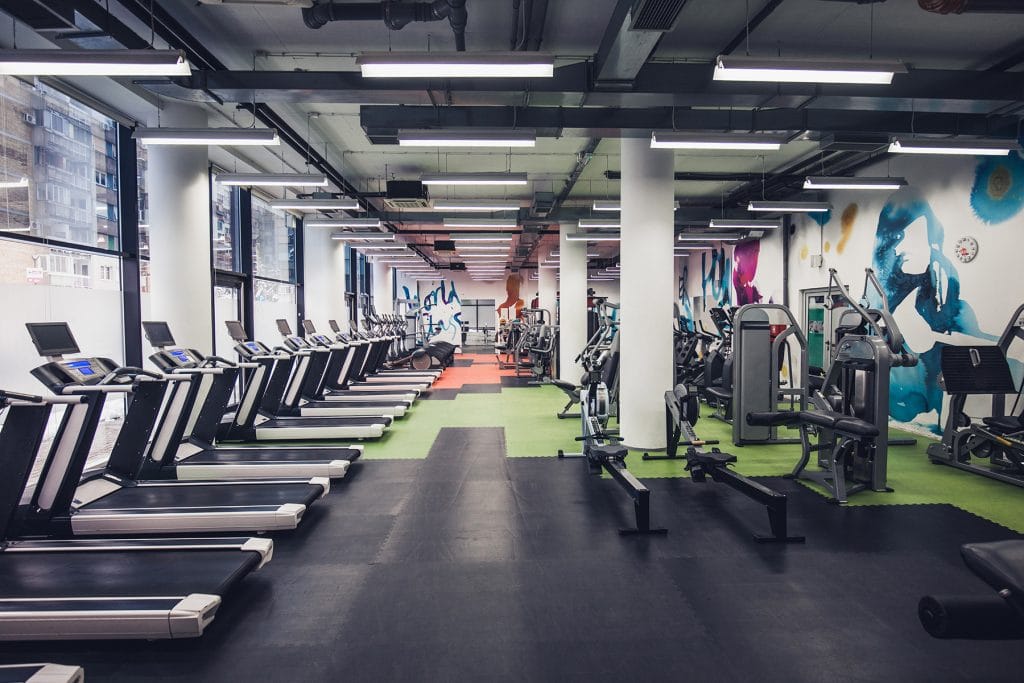 Many organizations take their commitment to employee wellness further by offering paid family leave and time off to pursue hobbies and other interests. Some have experimented with a four-day work week. Research shows that burned out employees are 63 percent more likely to take a sick day and 2.6 times as likely to quit their current job, so helping them create a work-life balance benefits both your staff and your business.
Support Your Staff's Health
A big part of improving workplace wellness involves employee health coverage. Revisit yours to make sure it's both comprehensive and competitive. According to a survey conducted by global advisory firm Willis Towers Watson, offering or expanding existing benefit choices will be the top priority for 31 percent of employers over the next three years.
With this in mind, companies will be focusing on communicating healthcare benefits to employees by improving the tools that can help them navigate their healthcare plans, and assisting staff with finding the right healthcare providers.
"For employers, it's all about listening to your employees and offering the choice and personalization that allows them to become champions of their own health," Catherine O'Neill, senior director of health benefits strategy with Willis Towers Watson, says in the same report.
Offer Flexible Schedules
Many employees also seek chances to work from home or set their own hours. Research shows that 80 percent of employees would be more loyal to companies if they offered flexible work options like these.
Flexible hours, along with the opportunity to work remotely, can reduce the stress that can accompany repetitive routines and long commutes. According to the State of Remote Work report for 2019, 80 percent of employees believe working from home would make them less stressed. When asked which perks are most important to them, 68 percent of survey respondents said flexibility in the workplace topped their list (health insurance was number one).
Ditch Your Open Floor Plan
The quality of your workplace can have a big impact on employee health, too. One recent survey of 1,600 corporate professionals found that 33 percent of these workers lose nearly an hour of work every day because of physical and environmental factors. These can include anything from air quality to temperature and the amount of natural light.
Increasingly, the layout of the office environment is impacting workers as well. Believed to create an environment of collaboration and community, cubicle-free offices have been popular for years and by 2014, about 70 percent of offices had gone open concept. But noise pollution can increase stress, and new research suggests open offices results in fewer face-to-face employee interactions.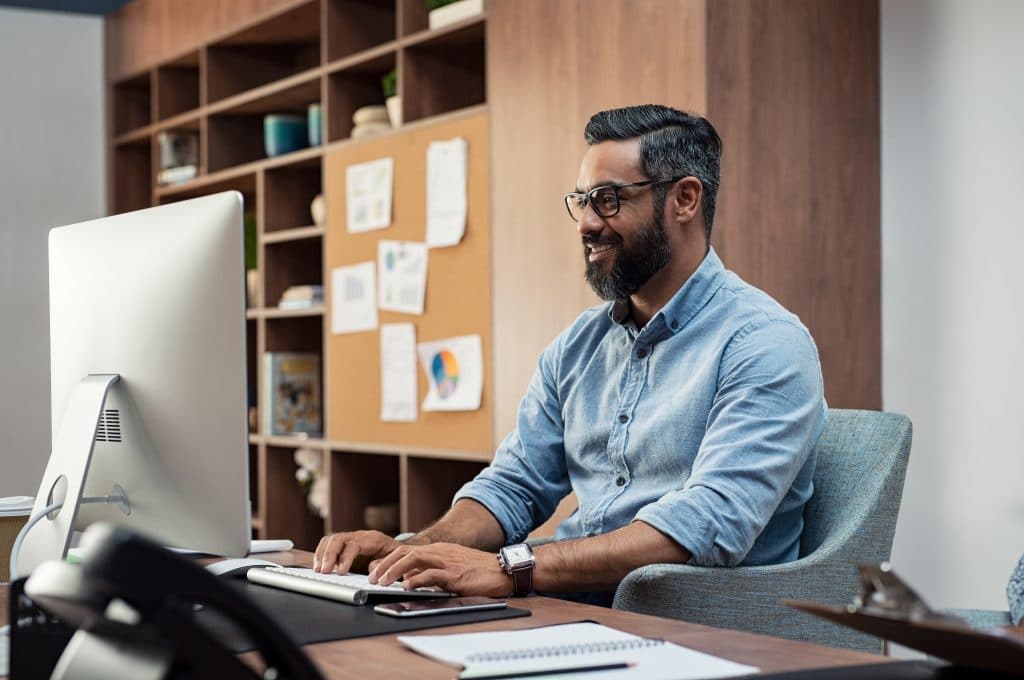 "Many people are frustrated by open spaces," says Pryce-Jones. "There is a trend now to have work pods and spaces where you can have small meetings when you need to focus. Creatives sometimes like the buzz and music (of an open space), but it can drive introverts around the bend."
Remodel for Corporate Wellness
Sometimes all it takes to inspire wellbeing and morale is an office remodel. When
designing an office space that supports current and future wellness initiatives, architect Lisa Bell-Reim recommends ensuring you've got a lot of windows.
"Exposure to an adequate amount of natural light is critical for one's health, as it helps to regulate circadian rhythms – a person's daily cycles of waking and sleeping hours. When circadian rhythms are unregulated and upset, people tend to experience higher stress levels, a decrease in productivity, and prolonged fatigue," she writes.
You might also consider adding more of those private workspaces for a more peaceful office experience. "With a small footprint, these rooms can have a big payback," says Bell-Reim. "Smaller, quieter rooms help reduce stress and increase employees' overall well-being."
As you remodel, take advantage of PODS containers to safely store your office furniture, equipment, and important documents while keeping workplace disorder to a minimum. "We all have a point where we realize the clutter around us is cluttering our heads," Pryce-Jones says, adding that too much clutter can make workers less productive.
With the right combination of benefits, companies can improve the health and happiness of their employees. Interested in learning more about how PODS can help? Learn more about our solutions and services that support corporate wellness for large businesses and enterprises.
Get a Quote
Choose the service you need
Comments
Leave a Comment
Your email address will not be published. Required fields are marked *