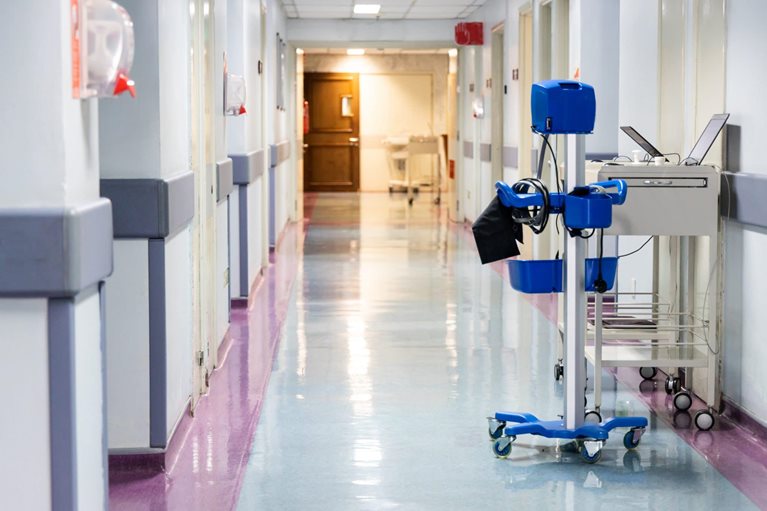 How Portable Containers Benefit Hospital Renovations
More hospitals are undergoing renovations, according to the American Society for Healthcare Engineering's (ASHE) 2019 Hospital Construction Survey. Some 23 percent of respondents said that they are currently renovating or building acute care hospitals, up from 20 percent in 2018. And 22 percent said they plan to do so within the next three years, compared to 18 percent last year.
The uptick in renovations is largely due to efforts to outfit older facilities with new technology, and to serve more patients as the population ages, Tushar Gupta, managing principal in the Houston office of architecture firm EYP, told Health Facilities Management.
Healthcare has become increasingly patient-centered in recent years, and any projects for hospital renovations should also keep patients at the forefront. That means selecting projects that will benefit patients most and ensuring their safety and satisfaction throughout the process.
Keep Work Out of Sight
Some of the most transformative hospital renovations are never seen by patients and hospital staffers. They involve improving back-office processes and central energy plants. For instance, almost 25 percent of hospitals are building new or replacement energy plants, or renovating plants in 2019 or plan to do so within the next three years, according to the ASHE survey.
New or improved ventilation systems, energy systems and security systems can lower patients' risk of hospital-acquired infections, cut costs by reducing energy consumption, and improve safety for patients and staff. Facilities can capitalize on such benefits with few interruptions to the day-to-day work of the hospital, because the bulk of the work occurs in the facility's energy plant rather than in the patient rooms.
More hospital renovations are focused on integrating smart technology to improve efficiency, patient care and patient satisfaction, according to a report from McKinsey. Upgrades to servers and computer systems can net large benefits. For instance, at Humber River Hospital in Canada, robots and other digital technologies have been installed to manage pharmacy, laundry and food delivery, McKinsey reports. That allows clinicians to spend more time with patients, boosting productivity and improving the quality of care.
Plan for Resiliency
Hospitals have no downtime and need to remain open and operational even when everything else closes, such as in the aftermath of a natural disaster or public health emergency. Handling disruption requires careful planning and efficient management of building works, which can add challenges to renovation projects, and also necessitate the need for those projects in the first place, to render the hospital more resilient.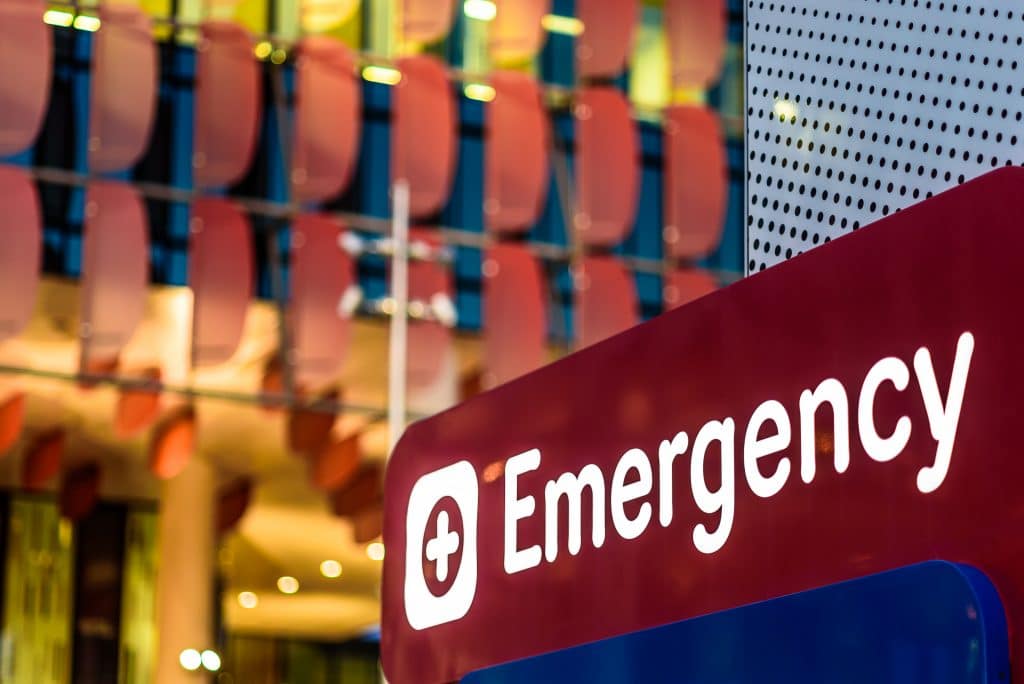 With recent increases in the number of natural disasters, increasing numbers of hospital renovations and refurbishments are focused on resiliency during such times. According to a recent survey by the ASHE survey, 89 percent of respondents now consider resiliency — a design style that resists a variety of disasters and aids in quick recovery — when designing and building new spaces.
For instance, after weathering a tropical storm, the University of Texas MD Anderson Cancer Center moved generators to higher floors, installed watertight storm gates and windows with hurricane-force glass, and built watertight compartments, and built a flood wall around the building, according to ASHE. The next time a hurricane came through, the hospital was prepared.
Such updates can help your hospital weather potential storms or other disasters, which will contribute to a positive reputation. But keeping patients happy during refurbishments can be a considerable challenge. Whenever you choose to carry out a refurbishment, the most important thing is business continuity. To this end, PODS portable containers can help make the transition as flexible, manageable, and seamless as possible.
Keep Hospital Renovations Organized
While the end result of hospital renovations are likely to please patients and their families, patients still need a positive experience during the renovation process. A hospital's patient satisfaction scores are publicly reported and directly impact reputation. Medicare reimbursement rates are also based on patient satisfaction scores, directly affecting a hospital's bottom line.
One section of the government-mandated patient survey, HCAHPS (Hospital Consumer Assessment of Healthcare Providers and Systems), covers cleanliness and quietness of the hospital environment. If you're planning hospital renovations or refurbishments, it's crucial to conduct it in a way that will protect patients' experience, and your HCAHPS scores.
For example, the lobby and other entrances make a positive impression on patients and their families. Those areas need to remain clear of building equipment, dust sheets, and painting tools during refurbishment. Consider storing equipment and tools in portable containers so they're out of sight, such as in a PODS container that can be accessed 24 hours a day and will fit in a single space in your parking lot.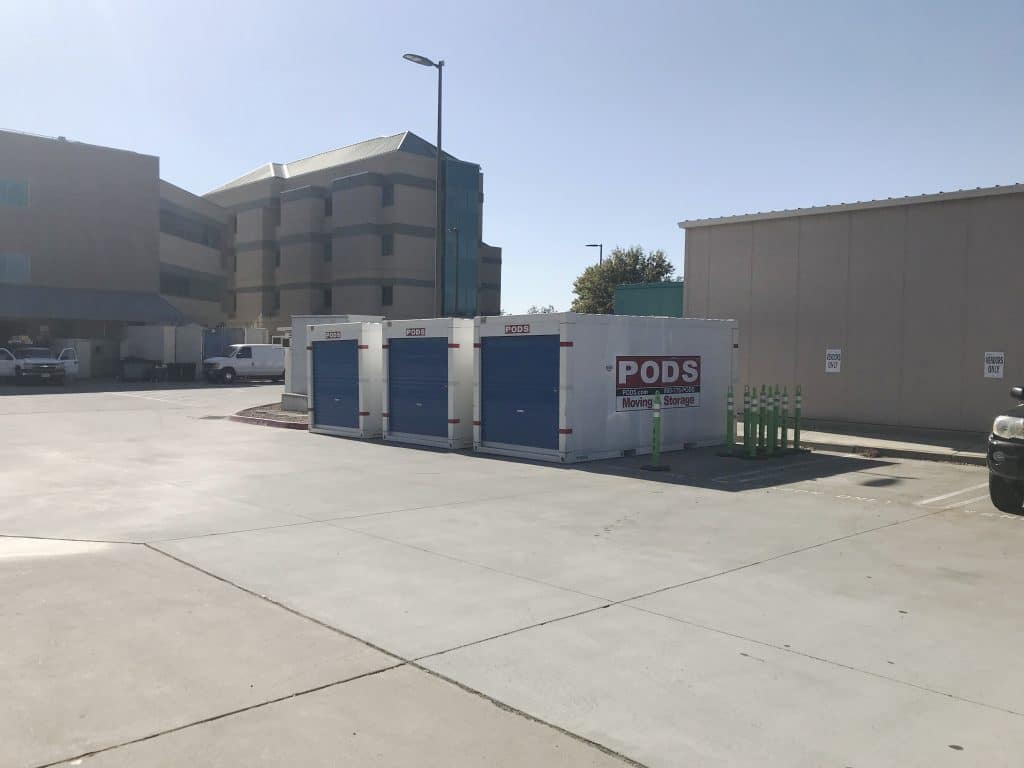 Containers can also remain at a PODS storage facility and brought on-site as needed, so equipment, tools, or other necessities don't mean a parade of trucks past entrances. Plus, containers can be filled in a back corner of a parking lot, or all at once, with the tools taken out as needed.
Hospital renovations are almost never hassle-free and wholly convenient for patients, but portable containers can help reduce disruption. By taking the necessary steps to plan for and fully organize your project, healthcare business can continue as usual, keeping patients content even when everything in your hospital is changing.
[maxbutton id="2"]
Get a Quote
Choose the service you need
Comments
Leave a Comment
Your email address will not be published. Required fields are marked *