How to Reduce Your Freight Shipping Damage Claim Rate
When freight shipping goods are damaged as a result of transport, the costs are often more than monetary. Without being able to deliver a full shipment of cargo in good condition, it is most often the responsibility of a supplier or distributor to pay for broken items — or to send for an entirely new item altogether.
Even the smallest damage can completely throw a timeline off course and even worse, impact the reputation of your business or organization due to legal issues. Keep in mind that more consumers than ever before are shopping online due to the pandemic. If items arrive damaged to a purchaser's home or business, they may not have a safe in-person opportunity to make an exchange or return due to the health risks of going out in public.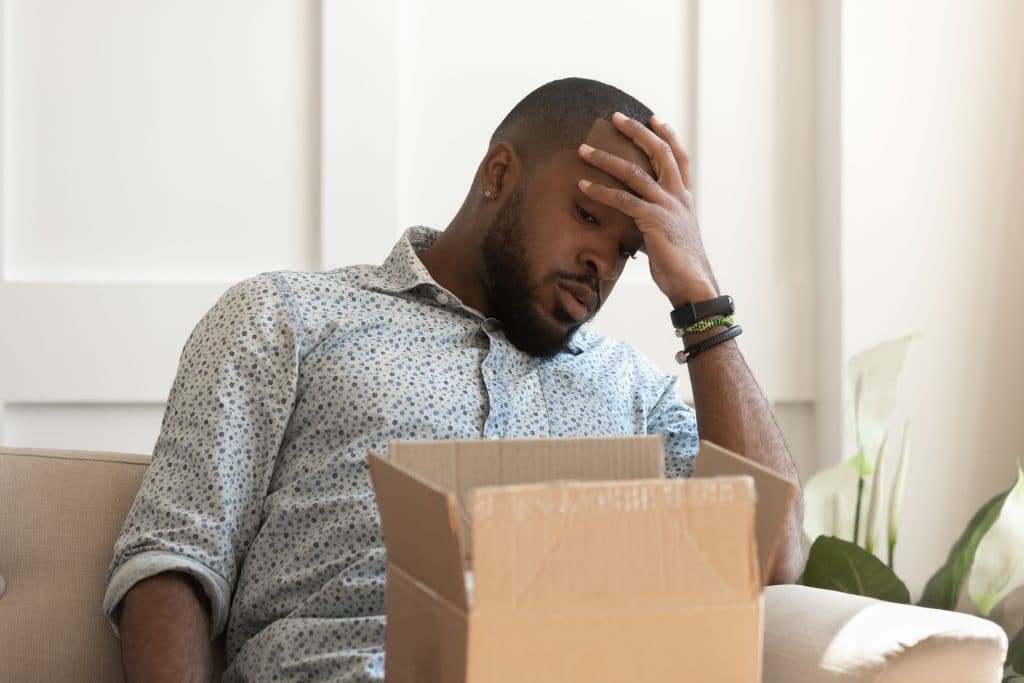 However, your team can save time, stress, and money by regularly taking a few simple protocols to prevent freight damage. From retail product suppliers to franchise expansion projects, the benefits of a seamless freight shipment will make the extra effort worth it. Continue reading to review the essential guidelines to follow for keeping damage losses and claim rates as low as possible.
Pack Freight With Care
Freight shipping damage prevention starts from the moment your crew begins packing items. Secure packing practices, whether it is for boxed goods or pallets of cargo, may be the easiest way to prevent harm to your items during transport. Select high-quality packing materials and wrap items individually to maximize security.
The following supplies are often used when packing cargo to provide cushion for absobring external impacts during freight shipping:
cardboard boxes
box dividers
foam paper
bubble cushion roll
tape
Once your goods are packed, it is important to properly load contents into your shipping container or freight carrier. Boxes and pallets should be uniformly stacked so each base is entirely squared atop of another box or pallet, and cargo is placed with heaviest at the bottom to the lightest on top. Plastic wraps and bands are other solutions to keep packed goods from shifting while being transported along routes.
Keep in mind that shipping with weaker containers such as wood crates will mean that you will need to pack cargo with extra layers of protecting materials, like bubble wrap and styrofoam sheets. Furthermore, be sure to keep goods level when hauling your packed cargo on and off a carrier — whether it is by hand or by using a loading device to streamline operations.
Smart Moving Logistics Minimize Damage
One of the easiest ways to reduce your freight shipping damage claim rate is to have an efficient plan for your transport route. When coordinating the movement of goods between your origin and destination, or multiple destinations, finding direct routes or routes over geography that is easy to navigate limits the possibility of damage from while traveling. This idea applies to shipments over all modes of transportation, which not only includes shipping by truck but also by train, ship, and even aircraft.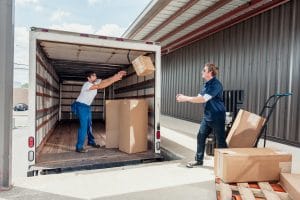 Another useful yet often overlooked process for minimizing damage is to have the correct paperwork and labeling on your shipped items. For starters, have completed paperwork or labeling on each container so that anyone who comes in contact with your cargo will appropriately handle it. You can also place labels on individual pallets or boxes inside containers describing the goods they hold. Consider writing contact information on all paperwork so if any cargo becomes damaged, your business could be quickly notified to find an immediate solution or replacement.
Seek Shipping Full Truckload Carriers
Not only does shipping your goods in a full truckload (FTL) carrier save money, it also can protect your shipped goods from potential damage. Less than truckload (LTL) shipments means there may be empty space within the container unit for goods to move around inside, or they could be combined with cargo from other businesses that need to be delivered to other destinations for loading and unloading. With LTL carriers, there are simply more opportunities for damage to occur since cargo is being handled multiple times.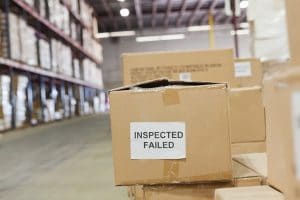 By seeking FTL carriers, only your cargo will only be transported to where you want it, and a shipping container that is fully loaded means there is no available space inside for your goods to slide around while being moved. PODS offers FTL freight shipping solutions that can be tailored to meet any delivery schedule at any scale. Multiple PODS storage containers can also be combined modularly on a truck, and you can choose to have them handled only when you want with an FTL shipment. Plus, by shipping multiple PODS units on a single carrier truck rather than a single container unit, any moving damage that occurs in one of the containers will not affect cargo in other containers.
Choose the Right Freight Shipping Service
While your team can keep all of the above advice in mind to reduce your freight shipping damage claim rate, efforts will not go far if your freight transportation provider does not support these practices. However, by partnering with PODS to manage your transport logistics and freight shipping, you can have peace of mind knowing that your goods will remain safe while being moved. That's because we have a damage claims rate of 2%, which is far less than the average rate of the warehousing and logistics industry.
Each of our shipping containers are designed with anti-condensation materials to keep shipped contents protected from moisture inside the unit, and weather-proof features to prevent water damage from the elements outside. Additionally, with our patented hydraulic lift system PODZILLA, your shipping container contents will stay level as your units are moved on and off trucks.
Our team of expert Business Solutions specialists backed by our nationwide network of drivers are committed to delivering shipment according to your timeline — whether it is across town or across the country. Learn more about how our shipping logistics solutions can increase efficiency for your business while reducing your damage claims rate.
[maxbutton id="3"]
RELATED ARTICLE: Supply Chain Management Trends of 2021 and What's to Come in the Future
Get a Quote
Choose the service you need
Comments
Leave a Comment
Your email address will not be published. Required fields are marked *