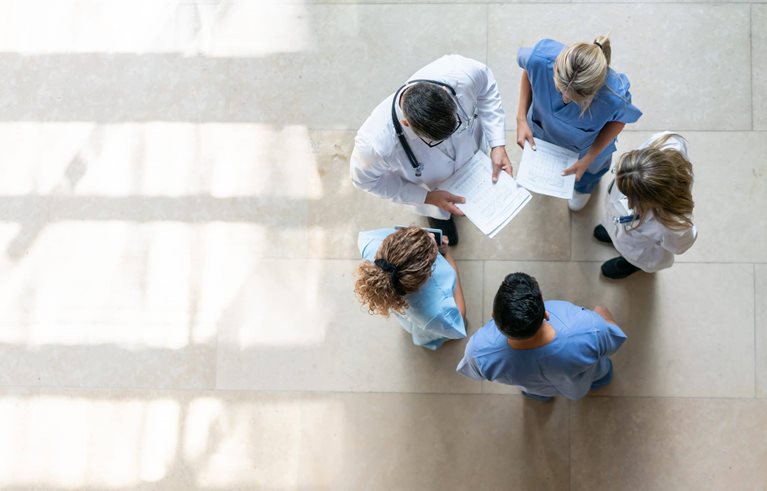 Public Health Emergencies: How Healthcare Facilities Can Plan Ahead
Preparedness, communication and trusted partnerships are key when public health emergencies threaten the operations of your hospital or healthcare facilities. From an influx of new patients due to an infectious disease outbreak to sustaining building damages as a result of a turbulent storm, having a specific policy in place will help your facility prevail whenever a disaster strikes.
Plans aren't one size fits all. For example, Houston's Texas Medical Center built a hydrostatic wall and flood doors to keep water damage at bay. The City of San Diego has an established plan to distribute medical supplies in the aftermath of a disaster, which is a top-rated program according to a national ranking by the CDC. Meanwhile, the California-based Enloe Medical Center conducted response drills, and also purchased generators based on California's most recent wildfires. But what the best strategies all share in common is that these organizations are focused on early planning.
To ensure your hospital or healthcare facility creates an effective plan for managing the impact of public health emergencies, here are a few guidelines to follow.
Establish a Committee of Experts
The first step toward devising a strong plan is assembling an emergency management team. This likely includes top hospital administrators, public information officers, safety officers, and staff in charge of operations, logistics, and finance. The committee makes critical institutional calls, such as if or when to transfer patients to a safer location, determining the necessary amount of emergency medical supplies needed, and whether to evacuate patients and staff.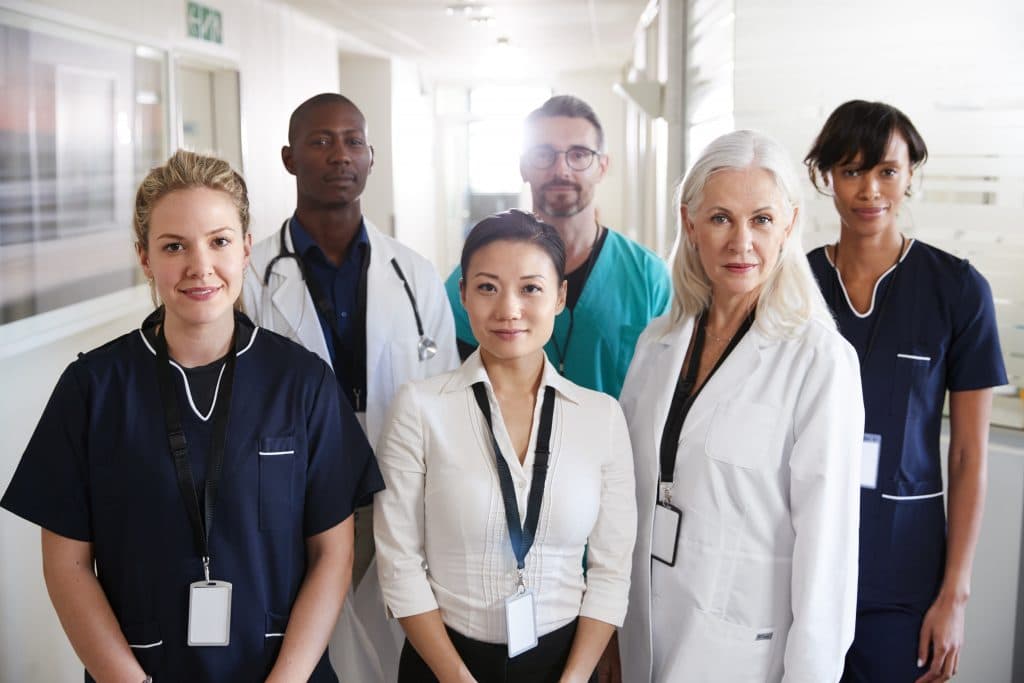 According to CNN, these decisions are typically made in collaboration with the hospital's Incident Command Center (ICC), comprised of subject-matter experts like those specializing in weather and local law enforcement. Local governments and first responders are also involved in these committees. This comprehensive team communicates the hospital's plan to staff, patients and their families, and informs website and social media announcements to ensure all current and potential patients are aware of the operating status of the hospital or healthcare facility.
Protect Data, Equipment, and Medical Supplies
Much of today's patient data is digital, so it's important to ensure electronic health
records (EHR) are backed up and that you have a plan in place for protecting any
physical files that still exist.
Hospitals that adopt an EHR system are "better positioned than those who rely on
paper records to recover if their facility is damaged as a result of severe storms, fires, or other events," as reported by the U.S. Department of Health and Human Services. Hurricane Sandy in 2012, reportedly the fourth-costliest hurricane in United States history, offered a lesson in just that. An EHR approach allows medical professionals to access important data even in cases where buildings are damaged or suffer a power outage.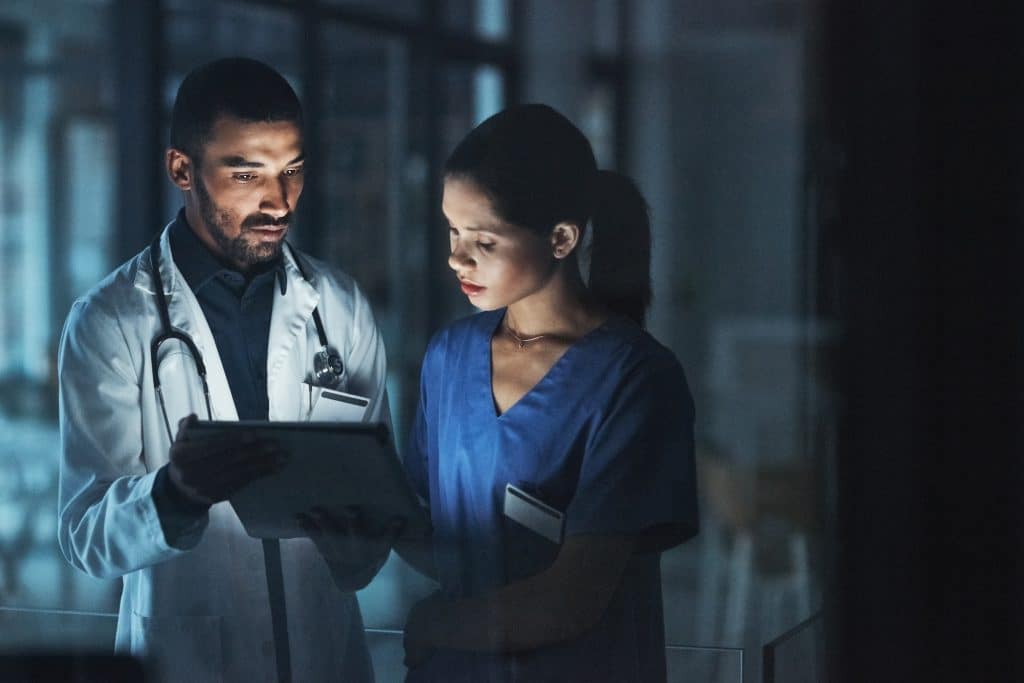 Hospital equipment also needs protection before a storm, and in the aftermath. When destructive storms wreak havoc on buildings of healthcare facilities, expensive equipment inside must be removed and put in another place to avoid exposure to water, wind, and other elements in a damaged building. And if you have time to move equipment in advance of a disaster, even better. For example, valuable items can be relocated to upper floors that aren't likely to flood, or they can be held in an off-site storage facility nearby. Plans need to detail where space exists, where and when to move items, and when to bring them back.
Additionally, when public health emergencies resulting from storm damage or an infectious disease breakout occurs, it is critical to have your emergency medical supplies, antibiotics, and pharmaceuticals protected and accessible for when patients need them. Many hospitals and healthcare facilities lack designated or even adequate space to store such items, leaving them vulnerable to the elements during times of disaster or public distress.
Healthcare facilities should also consider whether or not they have enough room to stock up on extra medical equipment and supplies because of changing supply chain demand changing during public health emergencies. Also, because hospitals receive a far larger quantity of medical supply shipments, obtaining extra space — such as with portable storage containers — can help alleviate any congestion in your facility that could potentially arise.
With a storage plan for those items established well ahead, whether it's by using shipping containers or an off-site storage facility, you will be able to administer medicine that is safe for your patients to consume — regardless of the circumstances.
Maximize Your Patient Care Area
In the wake of a hurricane, for example, it's critical that hospitals regain full operations quickly after damage caused by high winds and flooding. This might mean rushing to restore power, hiring a construction crew to repair the facility, or having staff work overtime to reschedule and organize missed appointments and procedures for patients.
And if your facility has sustained damage or is experiencing high levels of patient admissions due to a storm or an infectious outbreak, on-site storage containers can hold critical items while an area of the building is worked on or being temporarily occupied by patients receiving care.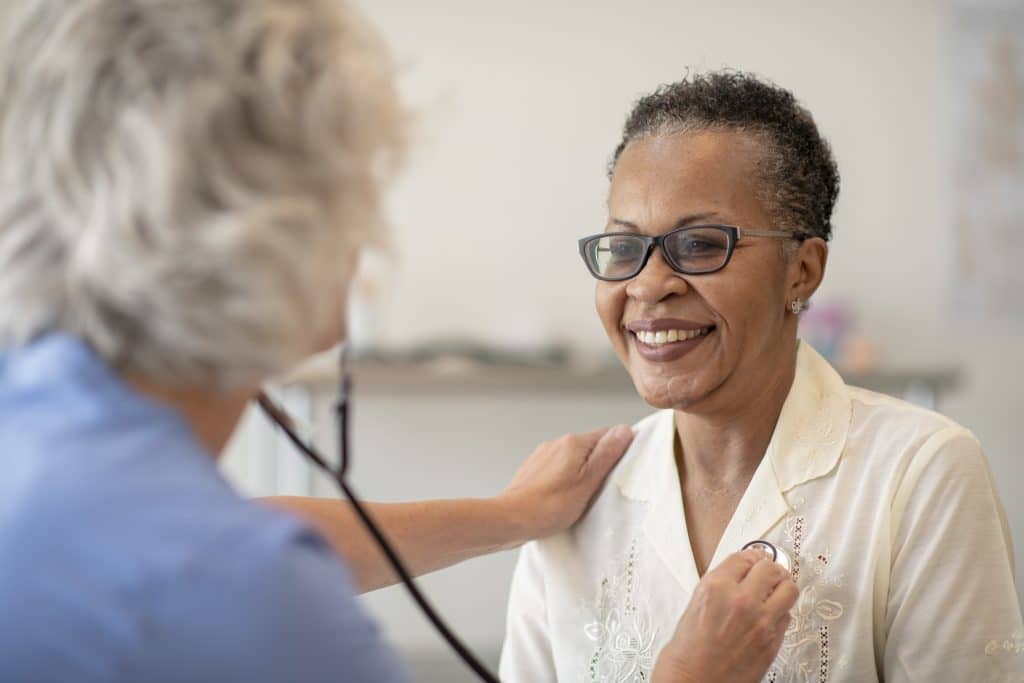 Transfer goods such as equipment, paper documents, and medical supplies out of offices and facility storage rooms into portable storage containers so there is more area to accommodate the increase of patient admissions. PODS containers can also be used to create safe temporary pop-up buildings for health centers that need to extend treatment outside the main facilities. By expanding space to treat sick and injured patients, your facility will be able to operate smoothly during public health emergencies.
Prepare for Public Health Emergencies With PODS
With PODS as your moving and storage partner, you can have all the space you need for holding supplies during an emergency. Even on short notice, our team of Business Solutions Specialists can coordinate the delivery and pick-up of our portable containers. And thanks to our monthly billing cycle, you have the option to rent our on-site storage containers for just a few days to even several months if required.
Additionally, PODS containers can also serve as emergency supply depots. Their sturdy steel-frames and weather-resistant design make them able to be placed where it is most helpful while keeping such important emergency items safe, such as:
Water bottles
Back-up generators
Masks
Cots and pillows
Medicine
Cleaning supplies
Furthermore, with our large trucking fleet backed by hundreds of PODS Storage Centers located across the country, we can have a container delivered exactly where and when your facility needs.
By having an emergency plan in place for your healthcare facility, you can focus on helping your patients. Prepare for the unexpected with PODS healthcare storage solutions that will support your plans and keep your hospital running smoothly during public health emergencies.
[maxbutton id="3"]
Get a Quote
Choose the service you need
Comments
Leave a Comment
Your email address will not be published. Required fields are marked *