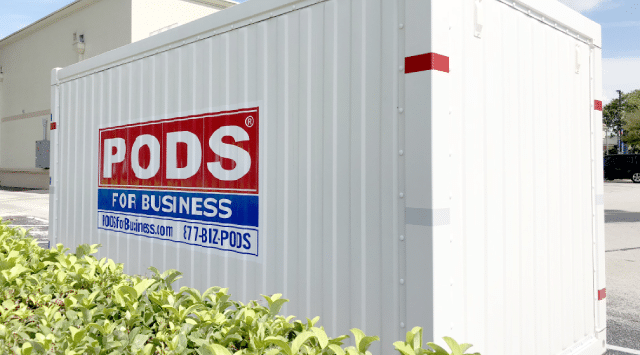 Renting vs Buying a Shipping Container: A Comparison Guide
Are you in the market for a commercial storage container? Then the next step you need to take is determining if renting or buying a shipping container is right for you. Whether you need a permanent spot for safely storing extra inventory or a place to keep materials out of the elements during a renovation, a portable storage container is a smart solution.
Interested in hearing more? In this article, we'll compare the pros and cons of renting a shipping container versus buying a shipping container so you can pick the option that's best for your situation.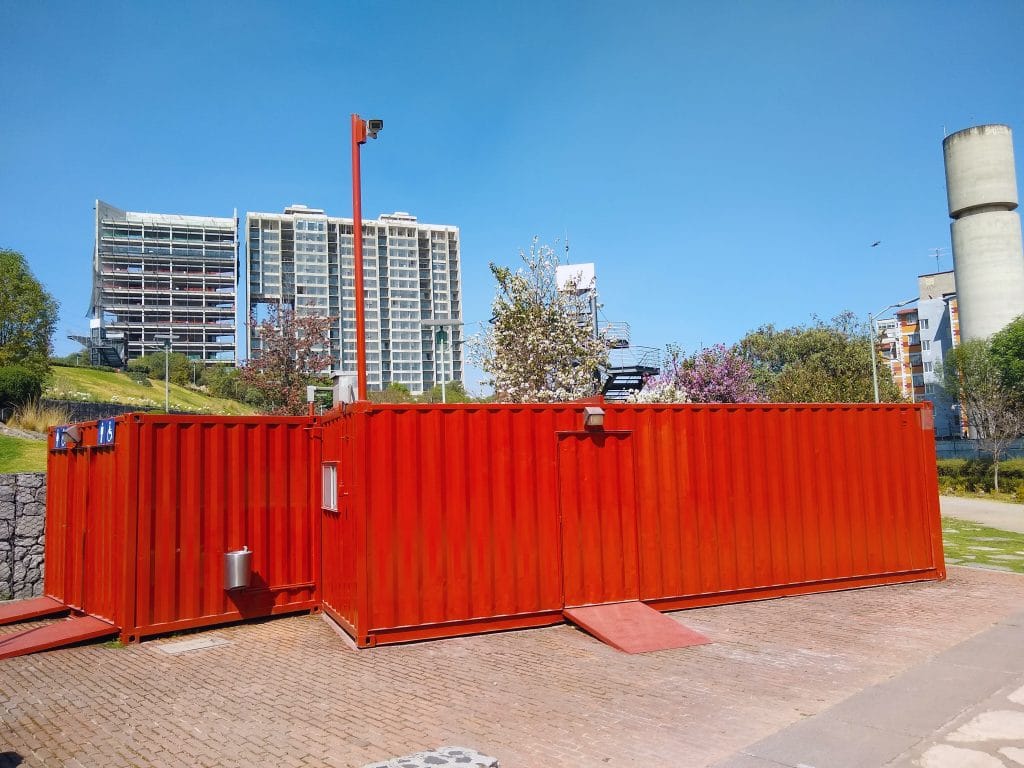 Why Do People Rent Shipping Containers?
If there's one thing most businesses have in common, it's the need for extra storage. From office furniture to construction equipment to seasonal inventory, many companies are looking for a place beyond the supply closet to keep their belongings safe and secure.
Because storage needs can be temporary or permanent, many businesses decide to rent or purchase a shipping container. This alleviates the need for additional square footage in a company-owned building or warehouse space. It also keeps items from being stored in outdoor locations, where they become susceptible to theft.
Plus, businesses often relocate to new locations like people do with homes. By renting a storage container, companies can have a convenient, on-site repository for packing their things without having to drive to a storage facility or rent a truck.
How Long Do You Need the Container?
One of the most important factors to consider when deciding between renting and buying a shipping container is how long you'll need the container. Owning a container means that you'll have it forever, which is good for projects or needs that will last for at least two or three years (or for the foreseeable future).
Buying a container is a worthwhile investment if the cost of purchasing will be offset within the timeframe of using the container. Consider, though, that once you no longer need the container, you'll have the responsibility of disposing of or selling the storage box. While this can be a cumbersome task, it may not be a complete burden. Storage containers typically retain their value, and sometimes they even appreciate in value, so selling the container may still keep your bottom line in the black.
Renting a storage container is, obviously, a more flexible arrangement than buying one. With a PODS container, you can change your timeline as needed, so if plans change, modifications to your pick-up and delivery dates are simple and won't adversely affect your assets.
Also, with a temporary storage container rental, you only have the container for a certain time, without ownership responsibilities. This is a great option for businesses with a time-bound project or seasonal business demands. Instead of paying for an empty container when it's unnecessary, you can just stop renting the unit. If you're unsure how long you'll need the storage container, or if you won't be actively using your container for two years or longer, a container rental will better serve your budgetary needs.
Unless you will be actively using your container all year and for many years, a container rental will better serve you.
Do You Plan on Moving the Container?
Will your containers be placed and kept at one location? Or, do you plan on shipping the container to another location or to multiple places?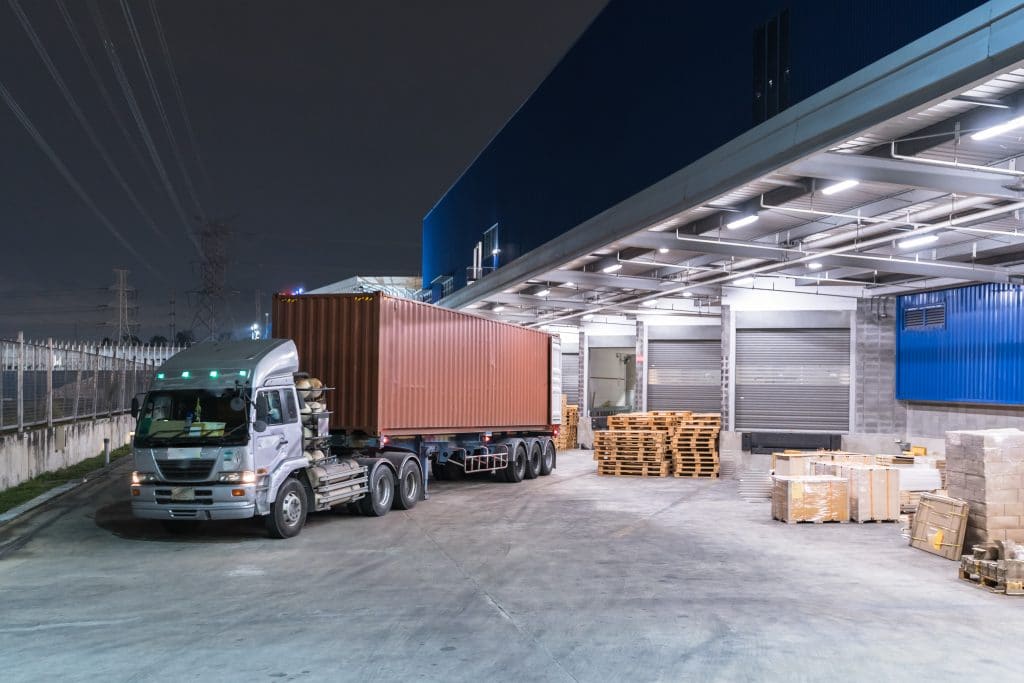 If you buy a shipping container, you have to get a truck or hire an outside moving provider. Shipping a moving container costs around $3,000, but if you're traveling a long distance or covering multiple locations, you could pay upwards of $7,000.
Moving a container that you own is typically more expensive rather than moving a rental container through a portable storage provider like PODS. That's because we include moving among our many services and solutions. No matter where your container needs to go, we can handle the driving. Whether you're working on corporate relocation across the country, exchanging inventory, or simply moving materials between job sites, PODS has a flexible solution for your business.
Simply put, bundling your container rentals with moving services from the same company saves stress and even dollars since you have less to manage.
Do Dimensions of a Shipping Container Matter?
Shipping container sizes vary. You can find cargo containers on intermodal vessels that are over 50 feet in length, while smaller shipping container sizes can range under 10 feet in length.
Larger containers are great for huge quantities of cargo, but they require space to place them between moves. If you don't have a large area of business property or a warehouse, this can be an issue. Smaller shipping containers are ideal if you don't have a large property, or only a parking lot area to spare.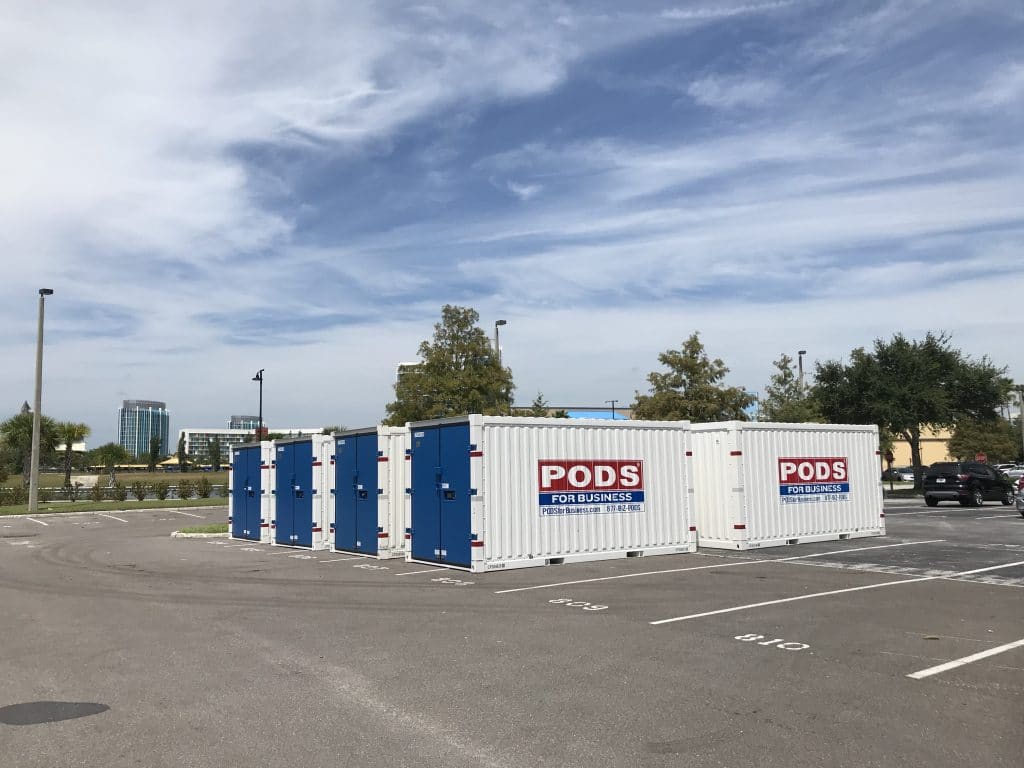 More compact containers from PODS and similar providers are better for those situations, as our containers are available in 8-foot, 12-foot, and 16-foot sizes, and each container fits within a single parking space. Remember that you can always mix and match shipping container sizes to get the right storage space. Getting multiple, smaller containers is an easy way to store large quantities of cargo.
Unsure How Much Shipping Container Space You'll Need?
Buying a shipping container means you're locked into a certain size, but renting a container means you can return or add containers as your needs change.
A PODS 16' All-Steel Commercial Container is great for extended construction site storage, as it can hold up to 10,000 lbs. Like all PODS containers, it can fit in a regular car parking space and has ground-level access. Our 12' storage container is better suited for storing things like furniture or inventory during a business remodel. For smaller storage needs, our 8' container is perfect for temporary file storage, seasonal decor, retail inventory, or sports equipment.
Need more info on the ideal portable moving and storage container size? See how much each container can hold.
If you rent a shipping container, it's important to remember that there are restrictions to what you can store and how you can store it. If you rent a container from PODS, you can't keep hazardous materials, lawnmowers, motorized vehicles, or illegal items inside your container. If you work in an industry that requires storing such items, you may be better off purchasing a container because you won't be constrained by standard rental terms and agreements.
Watch this video to see how renting a container from PODS works:
Purchasing a container doesn't give you the option to mix and match easily — which can become costly. Renting, however, allows you to easily order as many containers in various sizes as you need for a period of time.
What Container Conditions Do You Want?
Purchasing a storage container comes with the responsibility of having to care for and maintain the container. Wear can occur if your shipping container is frequently used or sits for a long time outdoors. Rust on the body, damage to exterior paint, and malfunctions to doors and locking devices are inevitable over time.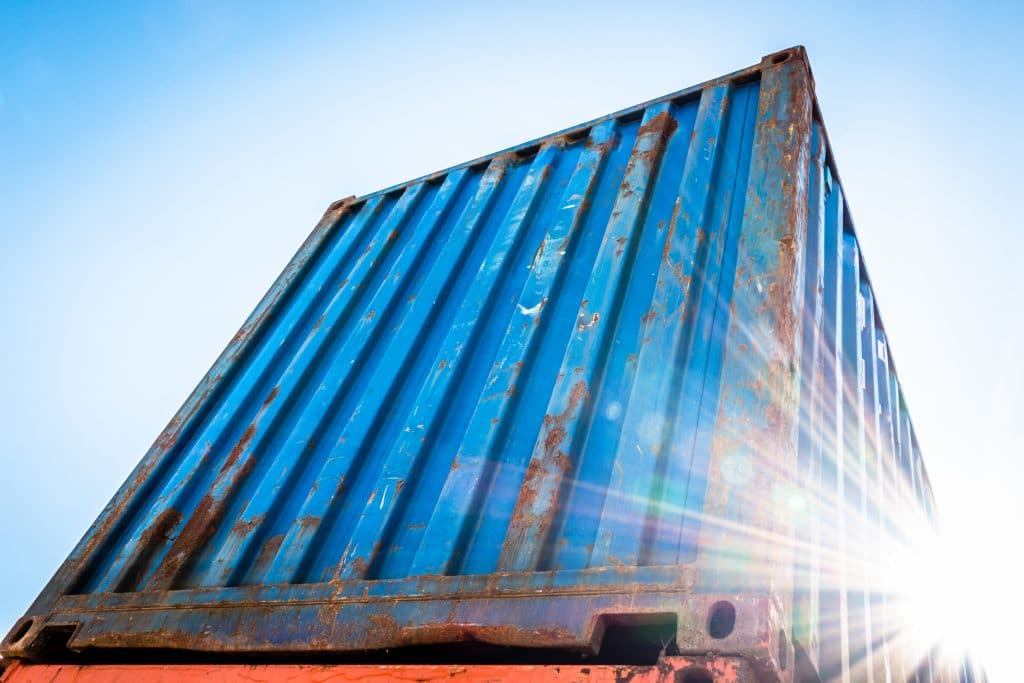 Renting a container means you get a high-quality container from your provider without added maintenance required. Plus, with container improvements rolling out frequently, chances are renting a container means you'll get the latest and greatest version rather than being tied to an older model. For example, PODS All-Steel Commercial containers are sturdy and secure, equipped with triple-locking doors and pry-resistant hinges to best protect your belongings.
Depending on what you intend to use the container for may also determine whether you should rent or buy. A storage container that is consumer-facing for your business should be in great shape so it leaves a good impression, whereas a container that will be used to transport freight cross-country doesn't have to be as polished. If you plan to start a temporary pop-up shop inside a shipping container (which the PODS Blog can help you do in five easy steps) and you do not have the resources to maintain the structure, renting may guarantee that the container is presentable for your customers.
How Much Does Buying a Shipping Container Cost?
If you're interested in purchasing a new container, you can expect it to last around 20 years before it needs to be sold, discarded, or replaced. The cost of a new shipping container varies based on size, quality, and features, but you can expect to pay somewhere between $5,000 and $9,000.
If that price is outside of your budget, you still have options. Used shipping containers can be purchased for around $1,500. Be sure to ask some questions about the container, though, before you sign on the dotted line. Containers are typically graded, but the grading system varies. Some are labeled as "A, B, or C" while others have indicators like "AI," which means it's being sold as is.
How Much Does Renting a Shipping Container Cost?
Several factors affect the rental price of a shipping container, like your business's geographic location, the length of time you need the container, what sizes – or sizes – your business requires, and if the container needs to be delivered across the town or across the country. Requesting a quote is the best way to get accurate pricing for your unique situation.
Can I Buy a Used PODS Container?
People love PODS containers, so this is a question we get often. Unfortunately, though, we don't sell PODS storage containers.
How Can I Buy a Shipping Container?

If you've decided that buying a shipping container is the best bet for your business, you have a few ways of procuring a new or used one. If you want to compare grades and models, do an internet search for reputable shipping container dealers. This is a good way to better understand specific pricing and features. If you see a type of container you're interested in but don't want to pay full market value, you could search eBay or Facebook Marketplace for a used model. You can also ask local businesses in your area if they have shipping containers that they'd like to sell.
You can also try to negotiate on price. Like a car, the number on a sticker may not be the amount they're willing to sell it for. When deciding on a price, factor in the cost it'll take to ship the container to your location, too.
Before finalizing a purchase from an unknown source, do your research. Read reviews and look them up through the Better Business Bureau.
What Are Some Disadvantages of Shipping Containers?
Clearly, there's lots to say about the benefits of shipping containers, but there are some drawbacks, too. Because the containers are kept outside, they're exposed to the elements. This can, as we previously mentioned, lead to rust or cause moisture-related damage if the container isn't tightly sealed. Additionally, some containers are not able to combat extreme temperature, which means that the contents inside are affected by the heat and cold.
Does a Shipping Container Need a Foundation?
Should you pour a concrete foundation for your shipping container? Well, it depends. For a PODS container, you don't need to create a foundation – all you need is a clean, flat surface, preferably paved. For other containers, though, you may need a foundation, especially if you're going to stack containers or keep one container on the ground for longer than one year. If you don't want to – or can't – build a foundation, a gravel pad or trailer may work instead.
Not Buying a Shipping Container?
Now that you know the pros and cons of renting versus buying a shipping container, you can make an educated decision on what route is best for you.
Remember that purchasing a container means that more investment and maintenance over the long run is required. Plus, you will have to find and pay for outside resources to transport your container. Renting, however, offers a lower commitment, less cost, and more flexibility since shipping container rental companies often have services to move your container.
As an industry-leading provider for commercial moving and storage, PODS is an ideal choice for shipping unit rentals. With a nationwide trucking network, a fleet of over 220,000 containers, and more than 200 facilities across the U.S. and Canada, PODS is prepared to meet your shipping and storage demands.
Still interested in renting a container? Discover the options PODS for Business has to offer for shipping containers.
[maxbutton id="3"]
RELATED POST: What to Look for in a Commercial Shipping Container Rental
Get a Quote
Choose the service you need
Comments
Leave a Comment
Your email address will not be published. Required fields are marked *