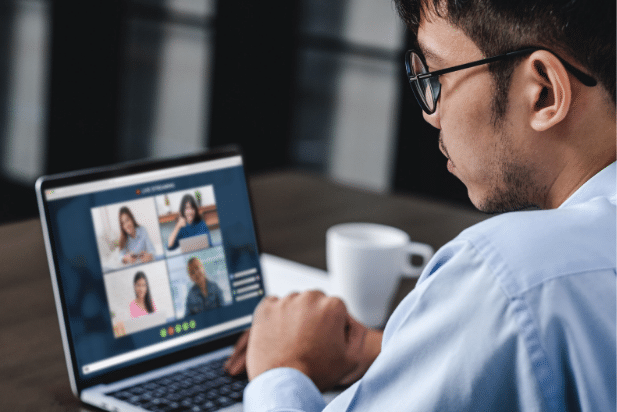 Q&A With Shyft — A Digital Marketplace for Relocating Employees
At PODS, we know a thing or two about relocating employees. Our portable storage containers are ideal for anyone who wants a flexible moving option.
However, what many people aren't aware of is that we work with several other leading companies in the corporate relocation industry to help them provide scalable and cost-effective moving solutions. One company we would like to showcase in particular is Shyft, a technology platform designed for relocation management companies, corporations, and individuals who are relocating.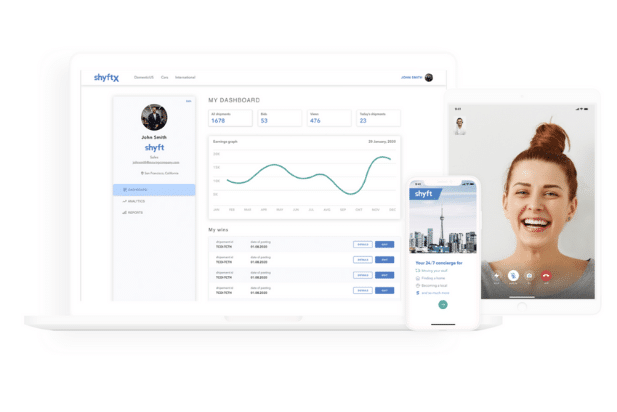 We did a Q&A interview with Jovana Savic, Brand Director at Shyft, to learn more about how their software helps relocating employees, their tips for making the relocation process easier, and why Shyft often works with PODS to move transferees.
---
Q: Tell us more about what Shyft is, and what role does it play in the corporate relocation industry?
A: "Shyft is a relocation marketplace that balances high tech with high touch. A Move Coach is at the heart of our technology. We service both corporate lump sum transferees and independent consumers just looking to move, through our simple-to-use app. During what's typically a 'low-trust' transaction, Shyft's secret sauce is ShyftExchange - an auction system where our vetted supply chain ranging from DIY to full-service operators bid on moves. This means that our customers get the best prices, which is reflected in our well-above-average Net Promoter Scores (NPS) that are in the high 70s, as well as our high quote-to-book ratio (40%)."
Q: Who is your customer... is it relocation management companies, corporations, or transferees?
A: "Our business model is diverse and we are able to service a wide customer base. Over the past few years, we have focused more on attracting corporate customers and relocation management companies; however, we are shifting our focus onto the individual customer, because our model also bodes well for that target audience."
Q: Do corporations save money when relocating employees via the Shyft platform?
A: "The way that our model works is that we do not charge the corporations for our services. Our prices are built into our Shyft Exchange move board where we are able to procure the lowest prices for transferees. Our move board only features vetted movers, meaning that we are able to offer a secure end-to-end service for the customer, where their goods will remain safe.
Q: What do you think corporations need to offer in their relocation packages to remain competitive?
A: "Life in the pandemic has really shifted the way that corporations interact with their employees. Today, lifestyle is just as important as the workplace. Corporations that realize this will quickly gain 'best place to work' reputations, which will be based on their ability to cater to or consider the lifestyle needs of their employees. Things like finding an apartment, grocery delivery service and even a dog walker need to be considered because life and work are more integrated than ever before. We are able to offer all these options and more to transferees, which is why Shyft is the value-added benefit for HR teams."
Q: What can moving companies do to be more appealing to transferees?
A: "Shyft is a network — we do not own trucks, we do not unload furniture but we give our customers the Shyft guarantee. A promise that our prices won't change, that we will take care of your things, and at the end of the day when mistakes do happen and when things break (because inevitably they do) — it may not be Shyft's fault, but we will take responsibility and try to fix it. Our Move Coaches continue to advocate for the transferee by collaborating with our supply chain when escalation occurs to overcome the challenge together. This is why our NPS scores at 70+ are far above the industry average of 55."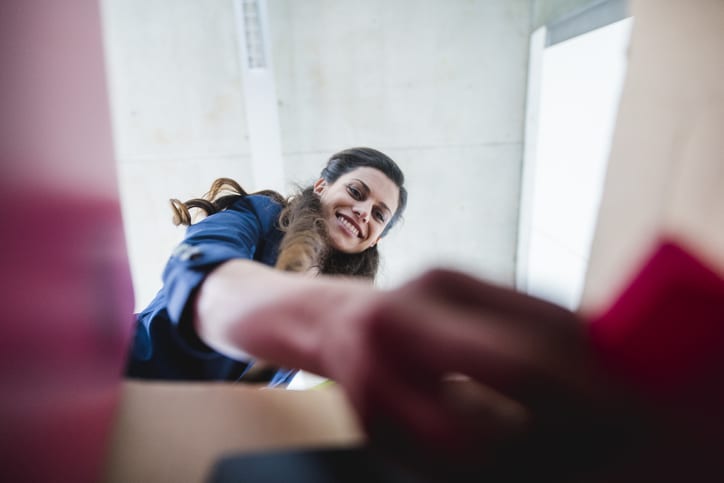 "We love our supply chain, they are our network, and we are aligned with the best interests of our customers."
Q: What does Shyft like about working with PODS?
A: "At Shyft, we truly appreciate our partnership with PODS as we are both working towards the goal of making moving less stressful by introducing our customers to new innovations. It makes a difference for customers when moving and storage companies work to their schedule and offer a tailor-made service. We like that PODS is a cost-effective option that is simple to use. This makes it easier for us to ensure that each customer has a unique and wonderful moving experience — one that is stress-free and positive. The PODS solution fits very well with our customer segment as a potential moving option."
Q: For relocation management companies that are using Shyft, what are the benefits of selecting PODS as a moving company?
A: "RMCs work with a multitude of corporations and individuals, and PODS gives them the choice of service they want — moving or storage, or both — and the flexibility to change it with ease. They have a DIY option for transferees to pack a container in their own time, which gives them control over their belongings, and also optional labor services. This level of utility is aligned with our vision to transform the way the world moves."
Q: Is there anything else you would like our blog readers to know about Shyft?
A: "At Shyft, we put the customer at the heart of our high-touch, high-tech solutions. We are able to navigate the entire consumer experience from start to finish because we have a 360-degree offering that includes both the demand and the supply side. Our holistic offering is, therefore, able to anticipate the consumer needs and is agile enough to meet even the most demanding and time-sensitive requirements. This also enables us to protect the consumer from price hikes, which occur 70% - 80% of the time during traditional moves, and our numbers speak for themselves. In 2020, only 16% of our shipments increased in price; the number one reason for the price hike is that some consumers changed the inventory and added items that had to be accounted for. At Shyft we want to continue to drive that down and get as close to guaranteed pricing as our suppliers will allow."
---
Pods Solutions for Relocating Employees
We are delighted to serve relocation providers like Shyft that often need flexible moving services, such as portable storage containers, when facilitating client moves. Is your organization searching for a moving option that provides mobility when relocating employees? Learn more about our solutions for relocation management companies.
[maxbutton id="3"]
RELATED ARTICLE: Planning a Long-Distance Faculty Relocation
Get a Quote
Choose the service you need
Comments
Leave a Comment
Your email address will not be published. Required fields are marked *