Decluttering and organizing guru Marie Kondo has amassed a huge following thanks to her bestselling book, "The Life-Changing Magic of Tidying Up," and a hit show on Netflix, where she helps people tidy their homes. Her method involves sorting belongings by category, keeping only the items that "spark joy," and organizing so that everything is easy to see.
The popular KonMari method isn't just for homes — businesses can benefit from tidying up, too. Decluttering gives your office a cleaner, more professional appearance, and can improve employee efficiency and productivity, says Stephanie Shalofsky, a professional organizer and productivity consultant at The Organizing Zone.
"You don't waste time looking for specific supplies or documents," she says, "so you complete tasks faster."
You can apply Kondo's philosophy to many business decluttering or organizational projects. Purging old inventory from your warehouse frees up storage space, for example, while decluttering the back office in your restaurant makes tax papers easier to find.
Overhauling office materials, supplies, and equipment can also improve your business' bottom line. Laura Reiss, a professional organizer and the owner of Crux Organizing, suggests saving money by streamlining supplies and setting company-wide standards for what each employee should have. Businesses can save cash by eliminating unnecessary supplies, and knowing exactly what goods are where can help avoid repeat purchases and overbuying.
Here are six strategies for decluttering and organizing your office.
1. Consider your goal
Before you purge, consider whether your business struggles with organization, space issues, or office efficiency. Do employees have a hard time locating files, for example? Are customer orders delayed because of warehouse mess?
Identifying problem areas can help you prioritize tasks and create a more effective decluttering strategy. Once you know which projects to tackle, you can figure out the logistical details to execute.
"In order to make this a successful endeavor," says Shalofsky, "it's important to have the company's leaders participate in the process."
She recommends assigning a point person to create procedures for employees, as well as designating a specific time to tackle the project. Company-wide buy-in and clear guidelines help keep everyone engaged and on-task, says Shalofsky.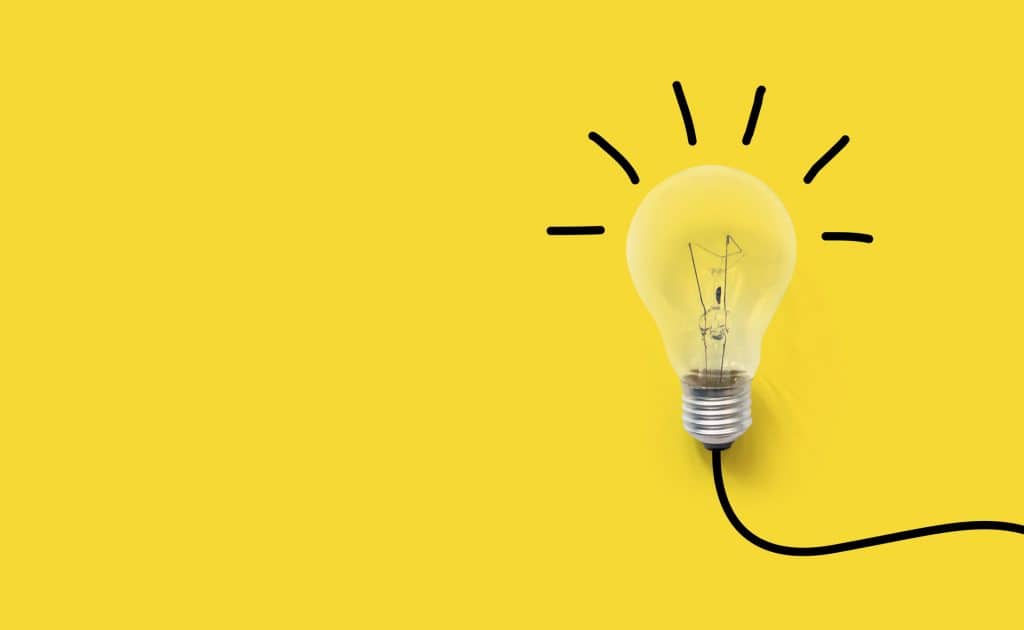 2. Start with what you want to keep
Decluttering an office can be daunting, so start easy.
"It's easier to talk about what has to stay," says Reiss, "than what has to go." She suggests walking around the office and putting a post-it or piece of painter's tape on every item you or another employee uses throughout the day, so you can quickly see what you do, and don't, use regularly.
For items you don't use, Reiss says, try to determine why. Are they not functional, or unnecessary? Consider donating anything that doesn't spark joy or serve a work-related purpose, as Marie Kondo might say.
You might also focus on one area at a time, like a supply closet, warehouse, or kitchen, Shalofsky says. Sort everything into three piles — save, recycle, donate.
"Work your way through the space in a very focused manner," she says.
3. Encourage employees to clean their workspaces
Ask everyone to declutter their own workspaces, whether that's a freestanding desk, cubicle, or corner office.
If employees are having a tough time getting started, says Shalofsky, encourage them to set a 10-minute timer to declutter one small area, like a desk drawer. They should identify the items that don't spark joy or serve an important function, Shalofsky says, then recycle, discard, or return these things to the supply area.
If employees continue to struggle with decluttering, you may want to consider offering consultations with professional organizers, says Reiss.
"Investments like that will come back as huge ROI for companies in terms of productivity, bottom line, and employee retention," she says.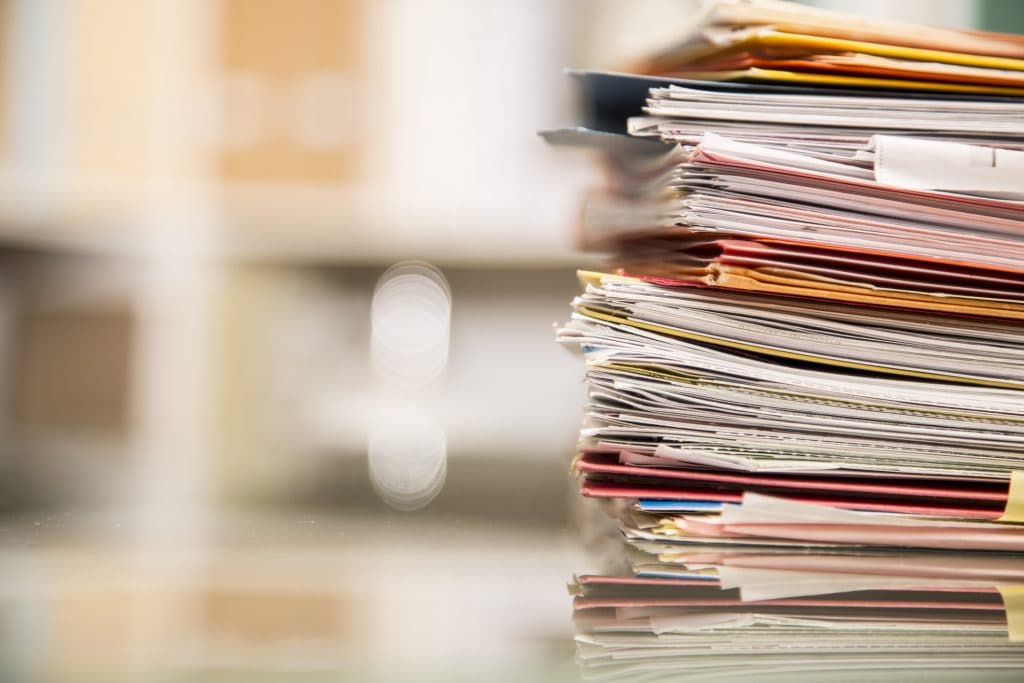 4. Eliminate paper clutter
First, create a company-wide document retention policy, so you have a guideline for what to keep, Shalofsky says. Depending on your industry and business, you may not need to save a physical copy of every document, but it's a good idea to consult a lawyer and tax professional first to make sure you're not tossing anything critical.
Then, address file cabinets and folders. Sort items into save, scan, or recycle. Save hard copies of documents like business licenses and permits, and recycle anything that's not essential to your business' operation, like old promotional flyers or holiday party invitations. Then, scan — and shred — documents you want to save but don't need a physical copy of, such as client contracts and receipts.
It's important to create a digital filing structure to stay organized, Shalofsky says. Store everything using a secure drive and a remote storage option like the cloud.
Organize everything else in a filing cabinet. "Think about what is most efficient and works for your company-wide process," says Reiss. Consider creating a naming system and table of contents for your files, she suggests.
5. Store items you're unsure about
"If you're not sure if you might need something," says Reiss, "you can use on-site or off-site storage." Maybe the office projector isn't used regularly, but you want to keep it.
Create an inventory of everything stored, Reiss says, so you don't repurchase the same things. And regularly reevaluate what you've stored. "If we didn't use it in a year," says Reiss, "what is the likelihood that we'll use it in the next year?"
Using portable PODS containers helps free up your office space while ensuring your belongings stay safe and easily accessible. Keep your PODS container on-site, or ask to have it transported to a secure PODS Storage Center nearby.
6. Maintain organization
Businesses should declutter and organize annually, Shalofsky says. It's a good way to review supplies and office processes, as well as ensure clutter doesn't get out of control. Depending on your company's operations and inventory cycle, you may need a more frequent review, she says.
Set a regular time to declutter and organize common spaces, like conference rooms and kitchens, Reiss adds. "This creates accountability and camaraderie in those shared spaces," she says, "and creates a company culture of organization and efficiency."
Decluttering your office may seem intimidating, but with a practical strategy and patience, you can pare down office clutter and amp up productivity.
[maxbutton id="1"]
Get a Quote
Choose the service you need
Comments
Leave a Comment
Your email address will not be published. Required fields are marked *