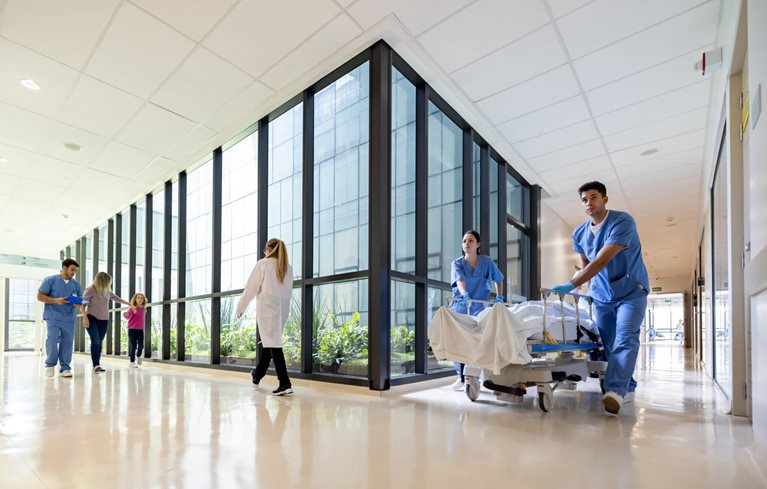 Storage Best Practices for Healthcare Facilities Management
Are you responsible for managing your facility's healthcare storage? Do you assess medical supplies to help your facility stay compliant with inspecting agencies? Do you create policies for your facility's storage needs?
Knowing the best storage practices for your medical supplies and equipment will set you up for inspection success.
Better yet, following these best practices will give you the confidence that your storage solutions prioritize patient and staff safety.
Efficient storage also promotes ease of access since staff that can get to what they need can focus on their job. Supplies that aren't in danger of patient access, misuse, or theft help drive down the cost of replacing supplies.
In this article, we outline the 11 essential medical storage practices based on the recommendations from healthcare's leading safety organizations.
1) Storage Inside Healthcare Facilities Should Be Safe
Storage should never impede or endanger patient care. The Centers for Medicare & Medicaid Services (CMS) recommends safety guidelines at length concerning patients, staff, and environmental risk.
It also encourages facilities to adjust maintenance and storage based on the respective supply manufacturer's recommendations.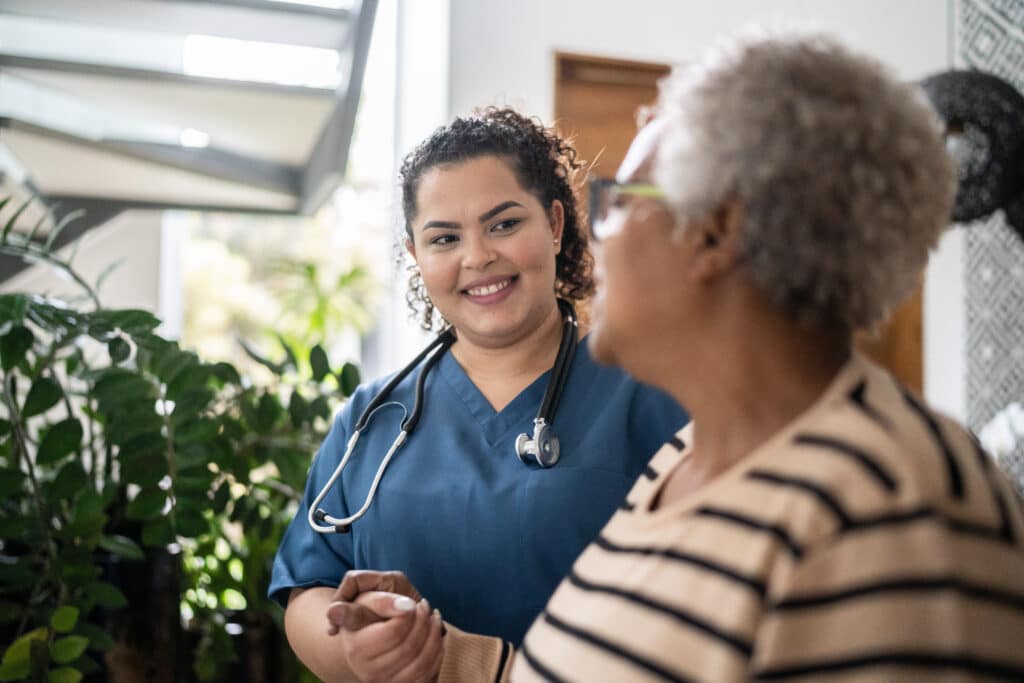 For example, a storage unit should never block a fire route or building exit. It should also meet fire codes, especially if oxygen or electronics are involved.
2) Medical Supplies Must Only Be Accessible to the Right People
The integrity of the supplies–and the accessing person's safety–is a best practice priority. Limiting access to stored equipment and supplies also helps prevent contamination.
Sharps, sterile products, poisons, and medications are especially important to keep far out of patient access. These items should be stored in a room or unit with a lock to prevent patient misuse and theft.
3) Keep Supplies Stored Above the Floor
The WHO recommends this practice to help supplies stay in the best shape. It's not just good for ease of cleaning – it also promotes good ventilation.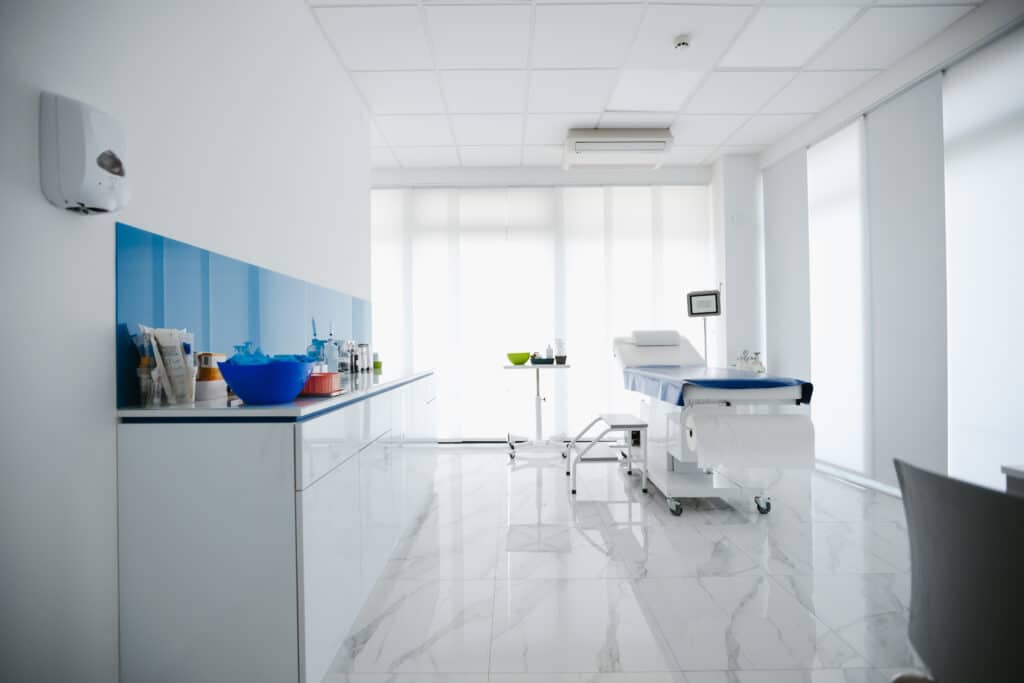 Supplies are also easier to inspect when ergonomically situated. Supplies that are off the floor but easily in reach help protect the staff's backs. Ideally, your lowest level of storage should be an accessible shelf that doesn't require too much stooping or squatting.
4) Comply With Product Storage Specifications
Not sure how a medical supply or device should be stored? Check with the inserts that came with them. If they're not available, reach out to the manufacturer.
Once you know the range of the manufacturer requirements, make sure those data pieces are measurable.
For example, use an appropriate temperature and humidity gauge for regular assessments. Records of regular data measurements should be kept and available.
5) Have Regular Stock Checks By Qualified Staff
Regularly assessing supplies will help prevent staff members from using expired, damaged, or contaminated supplies. Have clear, regularly checked documentation.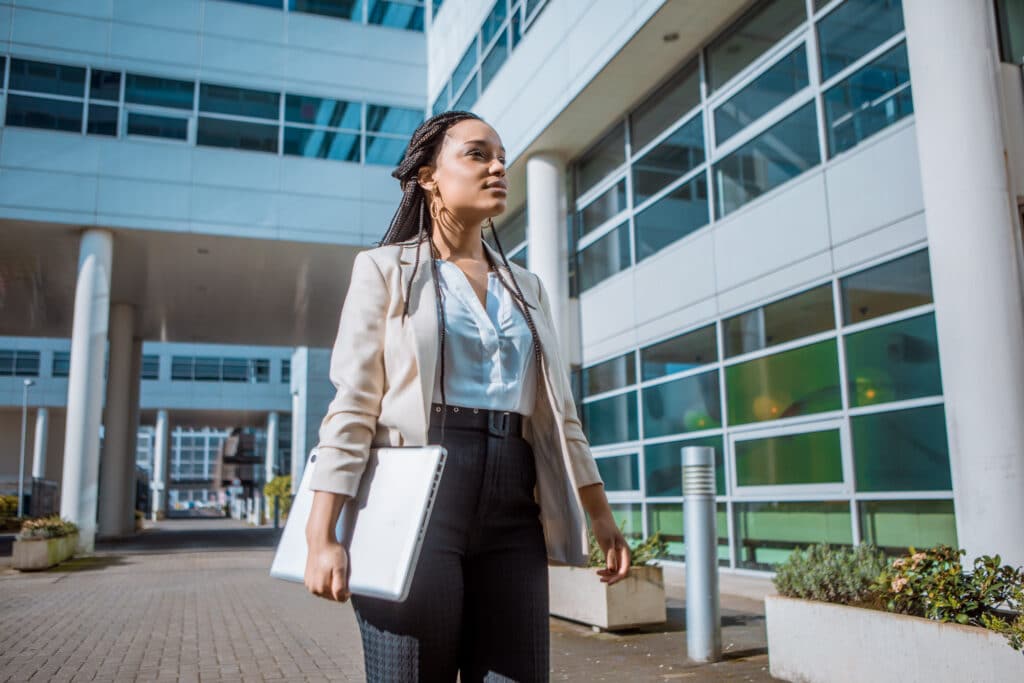 It's also important that the staff member performing the checks really understand what to look for. Make sure the documentation includes personnel signage and dates. It's a good practice to keep these records in case an inspector requests them.
6) Don't Let Clean & Dirty Supplies Get Mixed
If you're inspected by an agency, it's extremely important to have distinct "clean" and "dirty" areas. Ideally, these areas should be different rooms.
Dirty items, like used linens, used sharps, bagged biohazards, and equipment awaiting cleaning should not be stored in an area with packaged, clean, sterile, or surgical supplies. There is too much risk of contamination to let such supplies live together.
Help your staff understand the designated areas without any trouble. A great way to do this is to label the different areas with "clean supply" and "dirty supply" respectively.
7) Avoid Repackaging or Relabeling Supplies
Relabeling or repackaging supplies runs the risk of contamination and less efficient assessments. It also runs the risk of discarding important information related to the supply, like a stamped expiration date.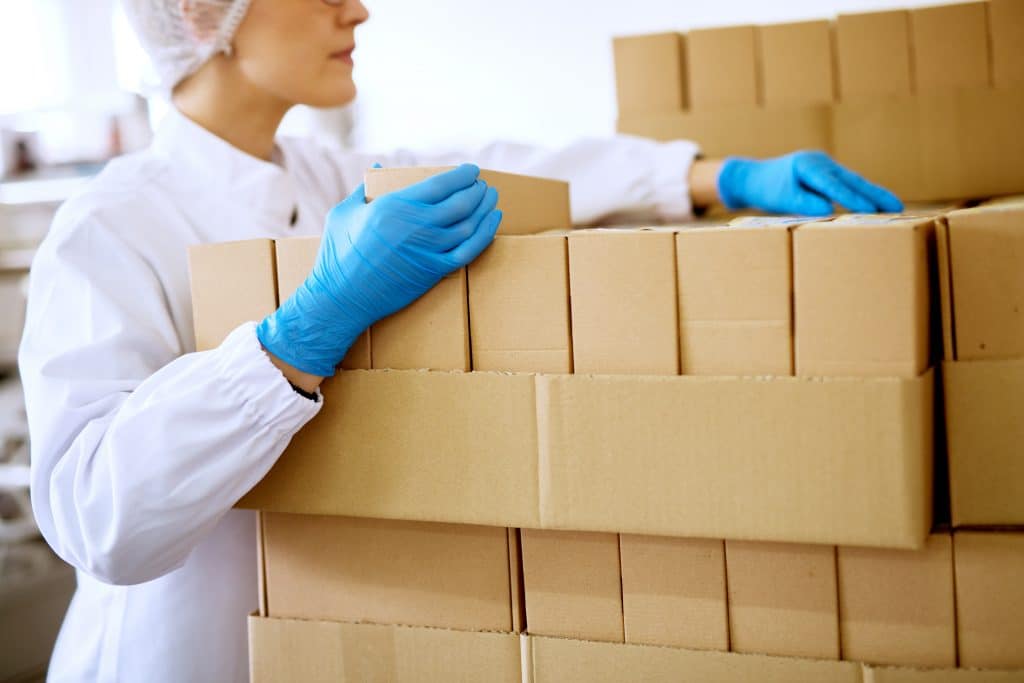 When restocking supplies, remove the shipping containers but keep the original packaging. Cardboard shipping boxes aren't clean and can't be cleaned. Resist the urge to reuse these boxes for storage or organization for your facility's clean supply.
8) Use Pallets Appropriately
Pallets make for an easy solution to moving large supplies and keeping them ventilated. Per the Joint Commission, non-contaminated wood pallets are fine to use.
However, it's important that wood pallets aren't used in large quantities in areas without a sprinkler, due to the fire hazard. It's also not appropriate to use wood pallets in patient care areas.
Be mindful that no wooden pallet is contaminated, or used for storing sterile products.
9) Don't Store Supplies Under Sinks
Even though sinks can be a prime area to stash extra supplies, they run the risk of contamination from getting wet.
Not only should you avoid storing items on the ground, but the CDC also discourages having medical or surgical supplies stored under sinks.
10) Give Stored Items Buffer Room
This allows for adequate circulation and makes cleaning easier. Local fire codes often have specific guidelines. For example, supplies may need to be distanced from sprinkler heads by at least 18 inches.
The CDC also recommends that sterile supplies stay 8-10 inches from the floor, 2 inches from the outside walls, and 5 inches from a ceiling that doesn't have a sprinkler head.
An easy way to increase compliance is to put up marked tape specifying the distance the stored items should stay away from respective areas.
11) Create Policies for Supplies & Equipment That Fail Inspection
Not all equipment comes or stays in usable condition. If something needs to get removed from storage–or rejected from a deliverer — what steps should your staff take next?
Make sure your facility has appropriate policies to cover expired, damaged, and incorrect supplies.
Comply With Best Practices With PODS Medical Storage Units
Storage solutions are a huge part of your day-to-day workings with medical supplies. At PODS, we take medical supply integrity and accessibility just as seriously.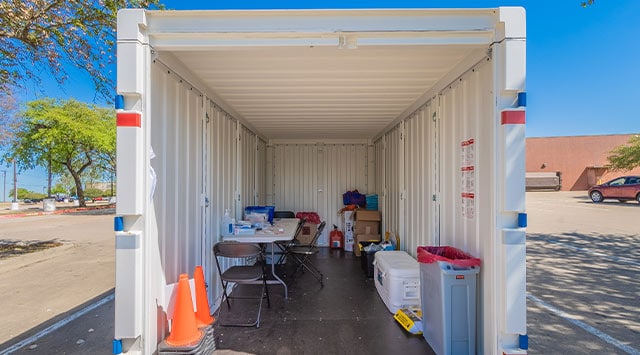 PODS units offer storage options with the benefits you need. If a PODS unit seems to match your storage demands, get an online quote today or simply check out the other healthcare solutions we have to offer.
[maxbutton id="1"]
RELATED ARTICLE: How Healthcare Providers Can Implement Agile Project Management With PODS Containers
Get a Quote
Choose the service you need
Comments
Leave a Comment
Your email address will not be published. Required fields are marked *