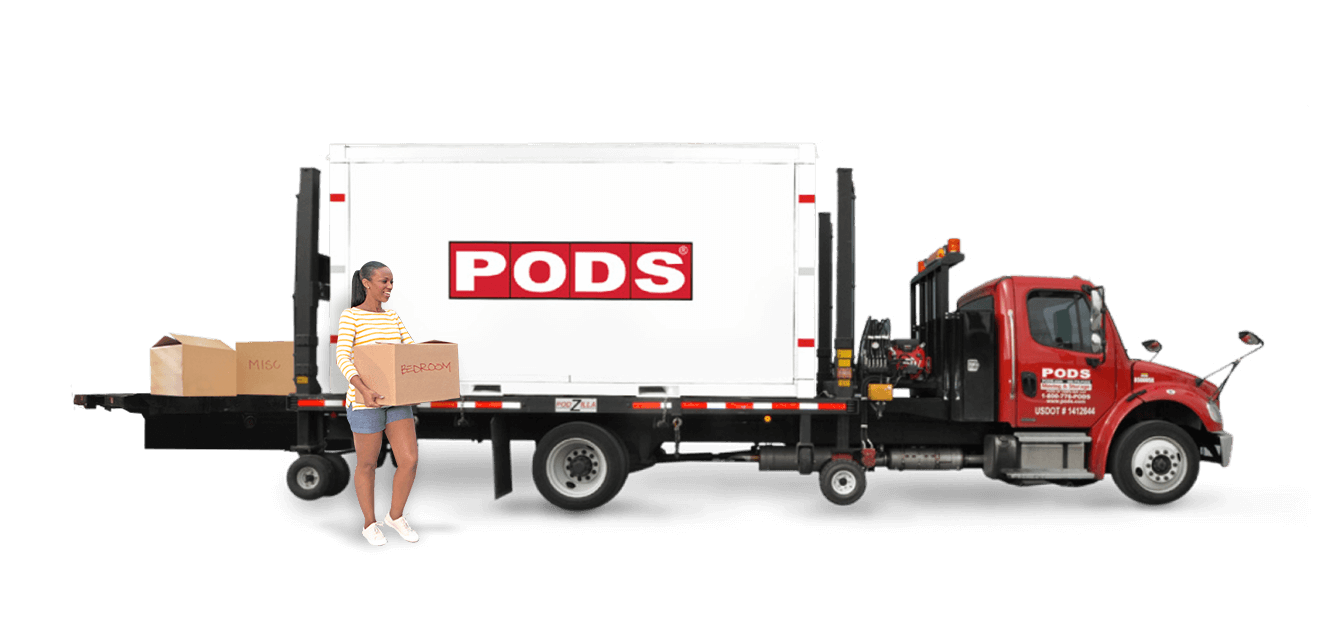 PODS city service
The information you provided indicates that PODS City Service offers the best solution for your upcoming move. Please give us a call so we can give you more information and complete your quote.

(877) 665-7637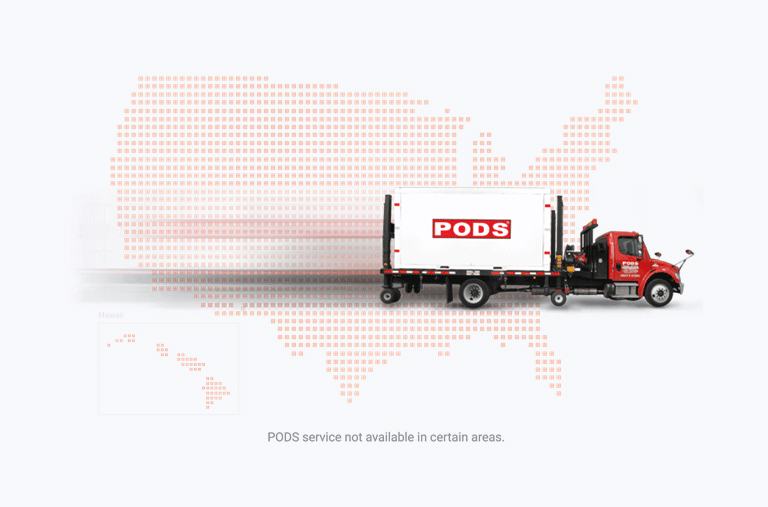 How PODS city Service works
A PODS driver brings your container on a truck at your scheduled time and remains with the container for 4 hours. This gives you, or any professional help you may hire, time to load or unload. If you need more time, no worries, we invoice by the hour (after 4 hours). When your container is loaded and ready to go, we can:
Take it back to a secure PODS Storage Center and keep it there for as long as you like.


Deliver it to your new home, whether it's across town or across the country.
The benefits of PODS city service@Model.Title.HeadingType>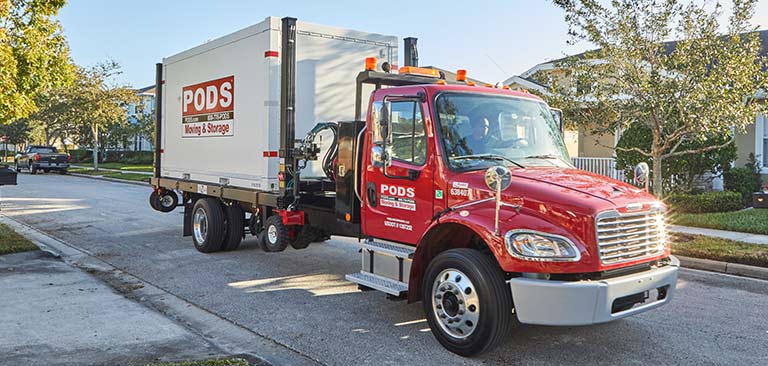 We do all the driving
Driving a huge rental truck through busy city streets can be really stressful. PODS City Service takes care of all the driving so you don't have to. In most cases, we also find our own parking and handle any permits or HOA requirements.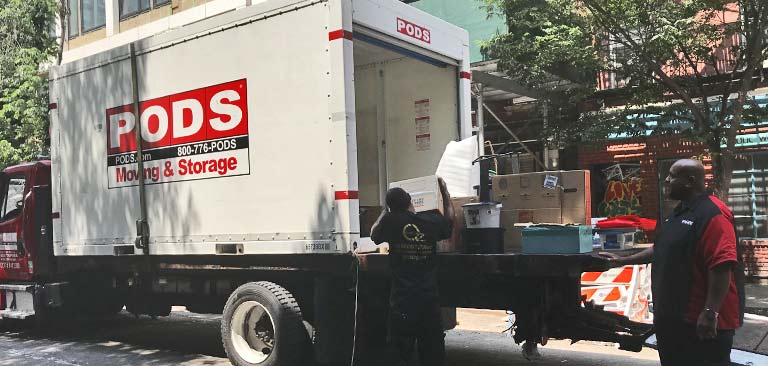 Reduce risk while loading and unloading
Your PODS driver stays with your container as you load and unload it,
defending against tickets, thieves, and any other threats to your belongings.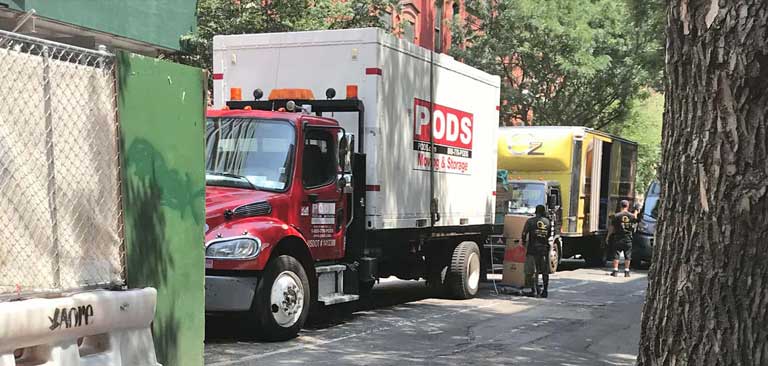 Local expertise
Our team of local drivers knows your city's streets, as well as
local regulations regarding parking and loading, which helps
keeps surprises to a minimum.
Perfect solution for moving or storing in the city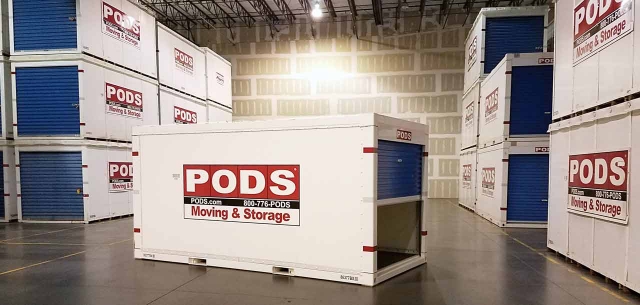 Flexible moving and storage solutions
Not ready to move in yet? No problem. We can store your container in one of our 250 secure PODS Storage Centers across the country until you're ready for it.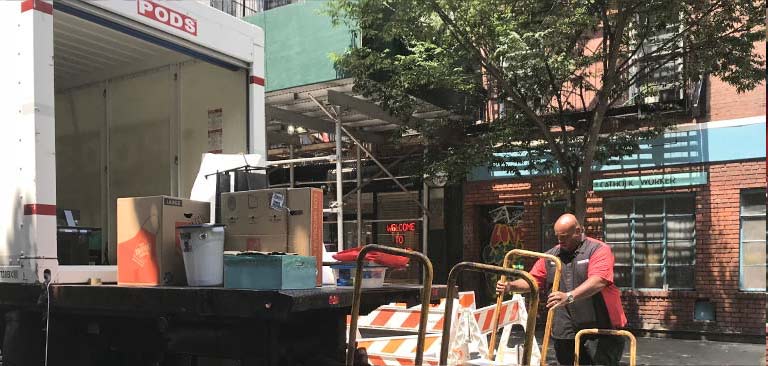 Easy loading and unloading
PODS City Service trucks are equipped with a level-load lift system operated by your certified PODS driver. This heavy-duty, hydraulic lift-gate keeps all your items level during loading and unloading. You don't have to struggle going up and down a ramp.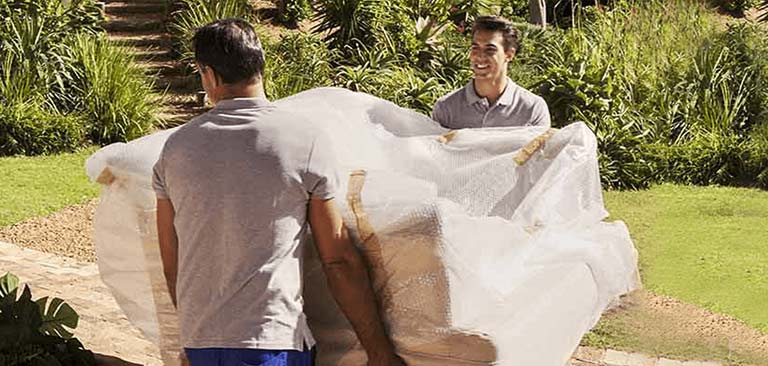 Professional help to make packing and loading a breeze
PODS can refer you to the packing and loading professionals at
Moving Staffers
, who will do as much, or as little of the heavy lifting as you need. Call them today at
1-866-667-5594
.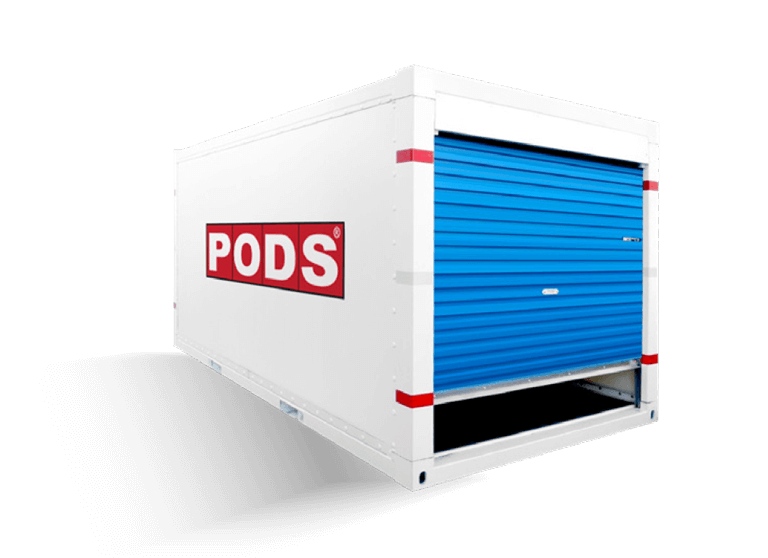 PODS city service availability
PODS City Service is currently offered in select areas of New York City, Chicago, Philadelphia, Boston, and Washington, D.C. Call us at
877-665-7637
to learn whether PODS City Service is available in your neighborhood.
How else can we help
We've got boxes, tape, wrap, blankets, locks, and everything else you could possibly need. Plus FAST, FREE SHIPPING on all orders. Visit PODSboxes.com to learn more.
Take advantage of our packing tips and learn to pack like a pro.
Customer reviews: PODS city service
"The city service in NYC was amazing. It made moving out as easy as it could have been."
"The driver who brought the PODS container to me in Brooklyn was the best ever!!!!! Not easy moving into a one way street on a busy sat afternoon. He helped move traffic, block off access so I could work more efficiently, and had my back as some New Yorkers are very difficult to deal with. He was professional and courteous and deserves a raise after what we both had to deal with for that hour. He is a keeper when it comes to customer service."
"Friendly customer service. Everyone we dealt with was extremely positive and helpful. We set this up at the last minute and it went incredibly smooth - We have moved ALOT, this was the very best!"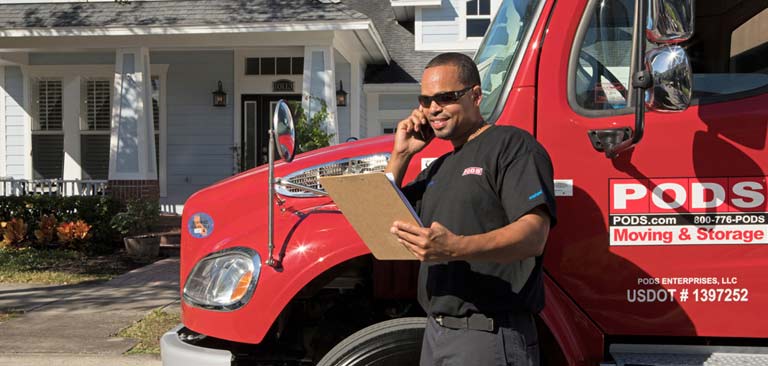 Important
Due to federal regulations, PODS drivers cannot assist in carrying
your items.
*Valid for new orders booked November 7, 2022–November 8, 2022. Empty container delivery (initial delivery) must take place prior to 31/12/22 to qualify. For moves between two different PODS company-owned and/or franchise territories will receive 20% off the cost of long-distance transportation. Offer void where prohibited by law. Please call or visit our website for service locations. Must mention promotional code at time of order. Cannot be combined with any other offer. Any change to the products, dates, locations or services by you after the order has been placed may result in a change in pricing and resulting charges as determined by PODS in its sole discretion.