If you're a current customer, you can visit
MyPODS.com
to schedule or update services and view your driver's estimated arrival. You can also easily update payment information, change an address, and view invoices 24/7.

PODS Moving & Storage San Francisco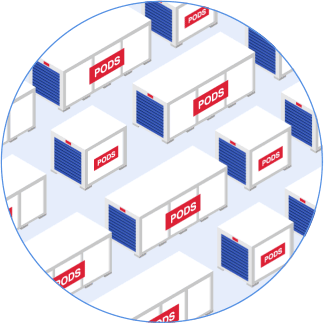 This may take up to 30 seconds.
We're searching over 200,000 containers to find you the best price.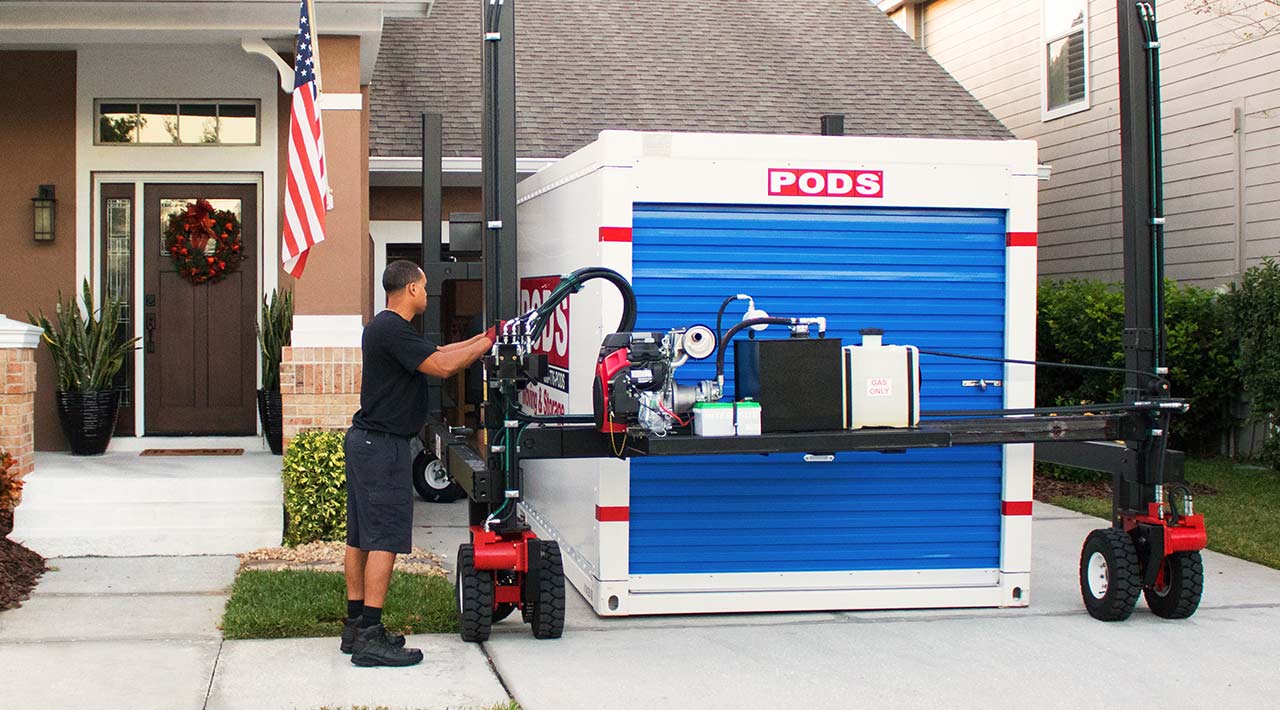 San Francisco Moving Solutions
Whether you're moving across the country or locally, PODS offers plenty of flexible
moving options
to help reduce stress before, during, and after your Bay Area move. Simply choose a portable container to put your possessions in and PODS will deliver it. We can connect you with local San Francisco movers to help you load in your belongings, and then we'll deliver it to your new home. Keep the container on-site or at a
PODS Storage Center
.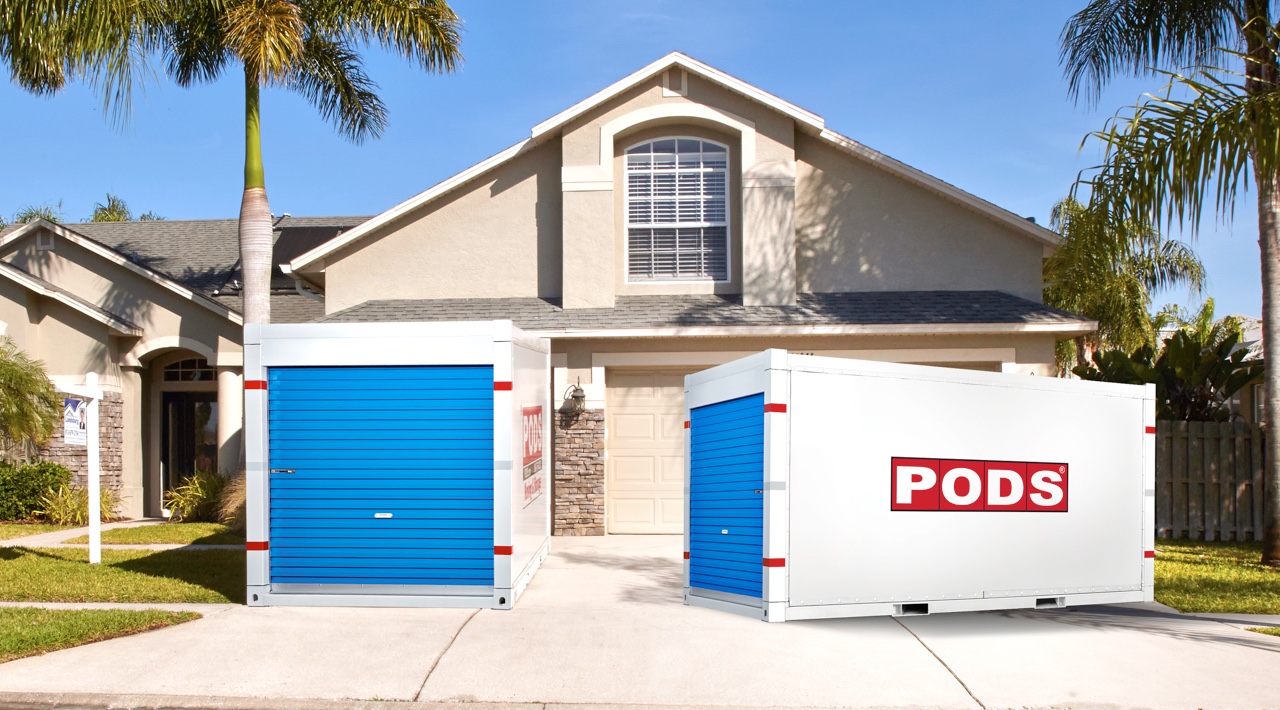 San Francisco Storage Solutions
Maybe you need extra storage while you settle into your charming new Bay Area home. PODS has
storage solutions
that can be used for as long as you need. Choose the perfect size
portable storage container
for your belongings and load and unload the storage unit at your own pace. With off- and on-site storage options and month-to-month rental options, PODS fits your San Francisco storage needs and your schedule.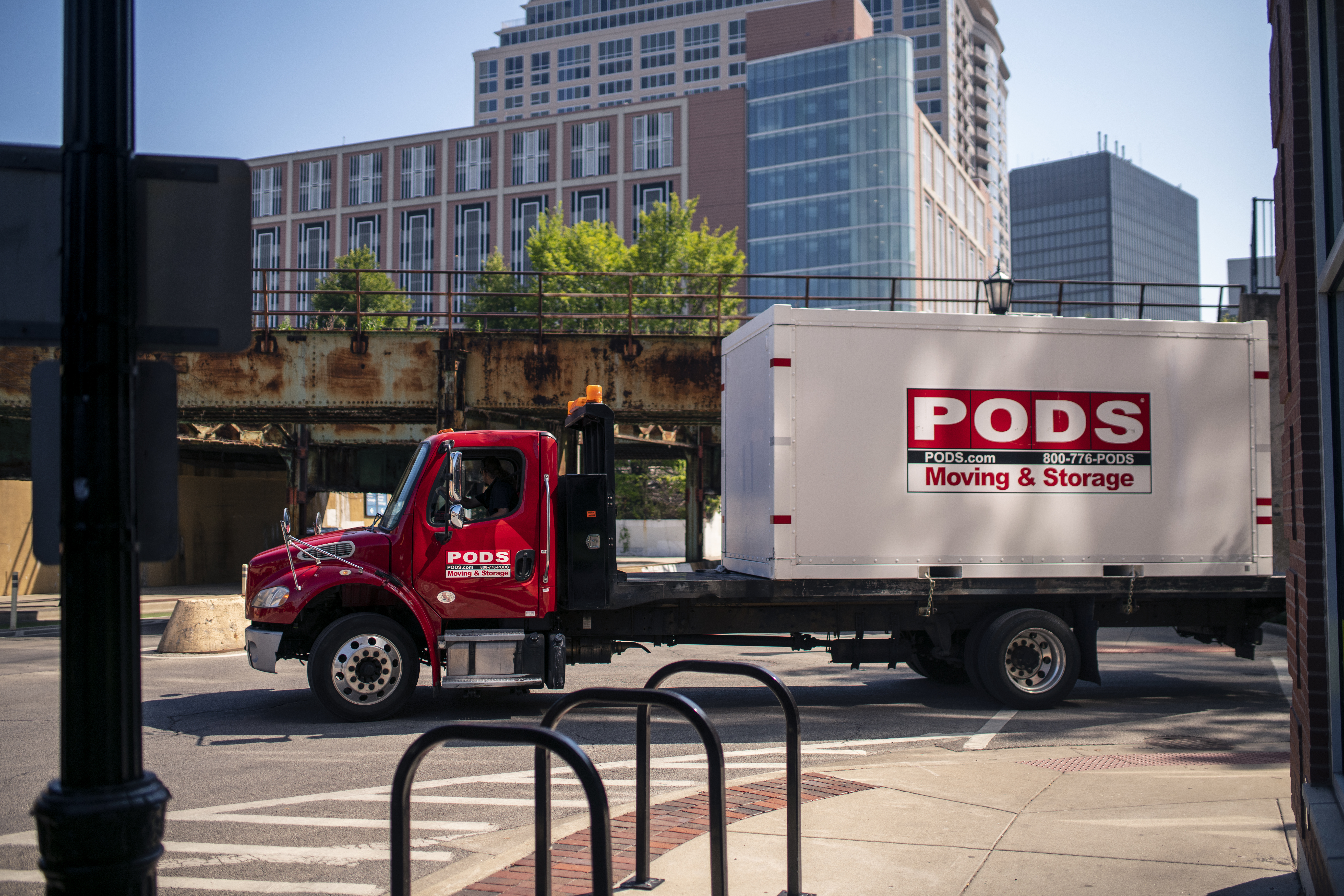 PODS City Service
Moving in The Golden City? Lean on our team of city moving and storage experts. PODS City Service is now available in select parts of San Francisco. Different from our standard services, City Service is designed to meet the unique challenges of big-city moving and storing — from parking and HOA headaches to the hassle of driving a big truck through tight streets.
PODS City Service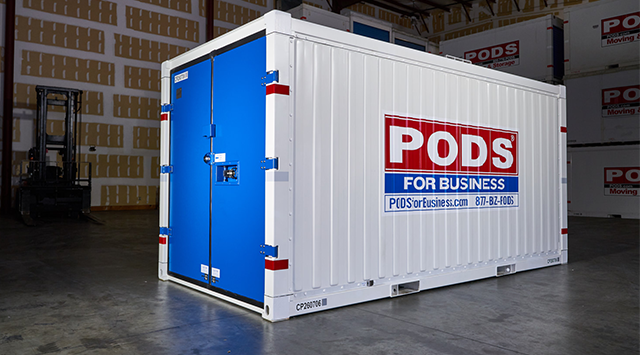 Commercial Storage in San Francisco
San Francisco has few rivals as a commercial and cultural center. It's home to a range of business enterprises, from trade, manufacturing and research to retail, restaurants, and tourism. When companies need business storage or commercial movers in San Francisco, they trust PODS. PODS has three sizes of containers and offers convenient delivery and pick-up options to minimize stress. Let us show you why we've received the #1 ranking from Newsweek for customer service in the moving and storage industry.
Learn More About Commercial Storage
More about San Francisco@Model.Title.HeadingType>
If you're moving to San Francisco, PODS has plenty of moving and storage solutions for the way you need your move done. Just saying the name San Francisco, California, conjures up images of the beautiful Golden Gate Bridge. Surrounded by rolling hills, stunning bay views, and filled with charming Victorian architecture, this city by the bay is one of the country's most beautiful and diverse cities.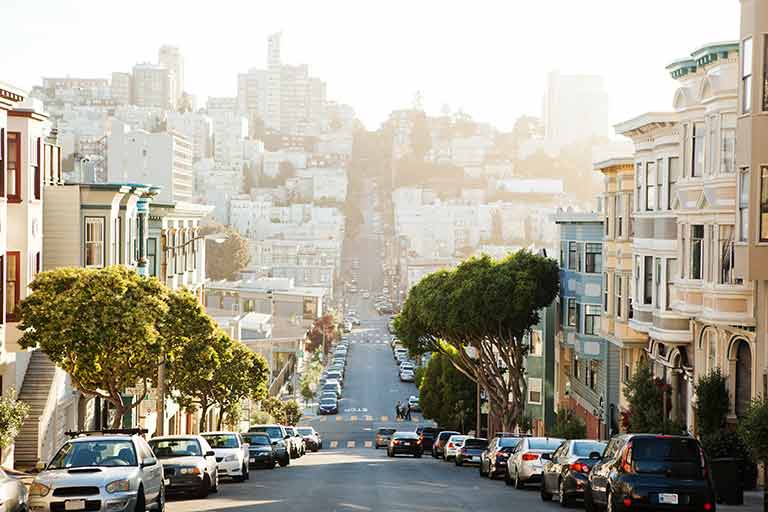 Moving to San Francisco
San Francisco has a rich and diverse history that's reflected in its many unique neighborhoods. With a population of more than 860,000 people, San Francisco is the fourth largest city in California. This vibrant city sits on the edge of the San Francisco Bay to the east, and the Pacific Ocean to the west. It's connected to Northern California via the Golden Gate Bridge, which spans the Golden Gate Strait.

Every San Francisco neighborhood is unique in its own right and most of them have loads of diverse restaurants filled with a variety of ethnic cuisine. You'll also find many modern bars and some that are as old as the early Gold Rush days, when the area was called the Barbary Coast. To the south of San Francisco, you'll find the bustling tech-center of the Silicon Valley, a reason why many young working professionals are now living in San Francisco.

The Marina District is an extremely upscale neighborhood. Many of its stately homes look out at the Golden Gate Bridge and the newly formed National Park of the Presidio. The Mission District offers a glimpse into San Francisco's vibrant Hispanic culture and is still home to many Latinos. It's also becoming a very desirable area for hipsters and eclectic artists.

Cow Hollow and Noe Valley have many charismatic buildings that have been converted into apartments and flats, perfect for young working couples and families. Both are excellent walking neighborhoods with an abundance of eateries, coffee shops, fine dining restaurants, and boutique stores close by.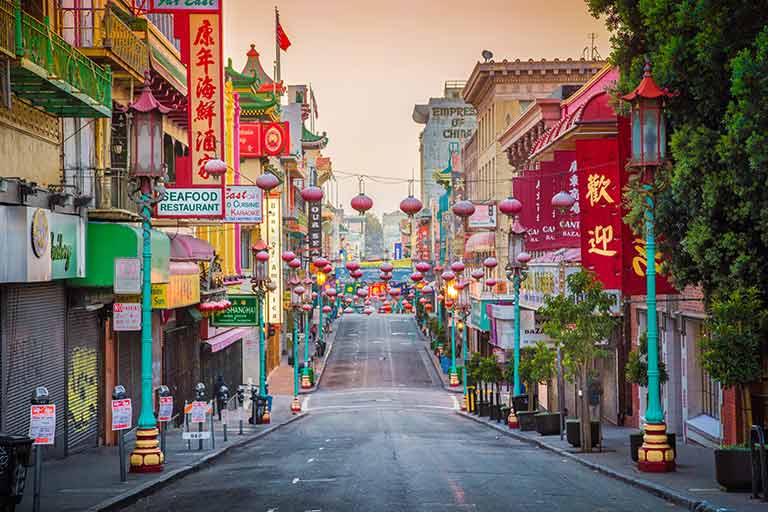 Things to Do and See in San Francisco
Now that you have moved to this gorgeous city, it's time to explore. With so much to do and see, you will never be bored. Walk across the Golden Gate Bridge to take in stunning views of the city and surrounding area, and see the amazing architecture of the bridge up close. Grab a friend and head over to the Ferry Building Marketplace at the Embarcadero for some of the fine foods, wines, sourdough bread, and gourmet goods.

Make sure to ride the famed cable cars and head over to Chinatown for Dim Sum dumplings and to explore the hidden stores filled with aromatic Chinese herbs. Visit Coit Tower for spectacular, panoramic views of the city. Spend a Sunday exploring Golden Gate Park with its museums, aquarium, and lovely Botanical Gardens and Japanese Tea Garden.

Wherever you choose to live in the Bay area, you'll want to start exploring all the things to do in San Francisco right away. We also have business storage and moving solutions for various industries in the area. Whether you're relocating from across town or planning a long-distance move, PODS is there to help with your moving and storage needs. With our flexible moving services and our convenient San Francisco storage facilities, you can focus less on logistics and more on getting settled!

YOUR SAN FRANCISCO MOVING COMPANY
Alameda | Albany | Alviso | Aptos | Atherton | Belmont | Belvedere | Belvedere Tiburon | Ben Lomond | Berkeley | Big Basin | Bolinas | Bonny Doon | Boulder Creek | Brisbane | Brookdale | Burlingame | Campbell | Capitola | Castro Valley | Colma | Corralitos | Corte Madera | Coyote | Cupertino | Daly City | Davenport | Dillon Beach | Dublin | East Palo Alto | El Granada | Emeryville | Fairfax | Felton | Forest Knolls | Foster City | Freedom | Fremont | Gilroy | Greenbrae | Half Moon Bay | Hayward | Hillsborough | Holy City | Inverness | Kensington | Kentfield | La Honda | La Selva Beach | Lagunitas | Larkspur | Las Lomas | Livermore | Loma Mar | Los Altos | Los Altos Hills | Los Gatos | Marin | Marshall | Menlo Park | Mill Valley | Millbrae | Milpitas | Montara | Monte Sereno | Morgan Hill | Moss Beach | Mount Hamilton | Mount Hermon | Mountain View | Muir Beach | New Almaden | Newark | Nicasio | Novato | Oakland | Olema | Pacifica | Pajaro | Palo Alto | Paradise Park | Pescadero | Piedmont | Pleasanton | Point Reyes Station | Portola Valley | Redwood City | Redwood Estates | Rio Del Mar | Ross | Royal Oaks | San Anselmo | San Bruno | San Carlos | San Francisco | San Geronimo | San Gregorio | San Jose | San Leandro | San Lorenzo | San Martin | San Mateo | San Quentin | San Rafael | Santa Clara | Santa Cruz | Saratoga | Sausalito | Scotts Valley | Seacliff | Seascape | Soquel | South San Francisco | Stanford | Stinson Beach | Sunnyvale | Sunol | Tiburon | Tomales | UC Berkeley | Union City | Watsonville | Woodacre | Woodside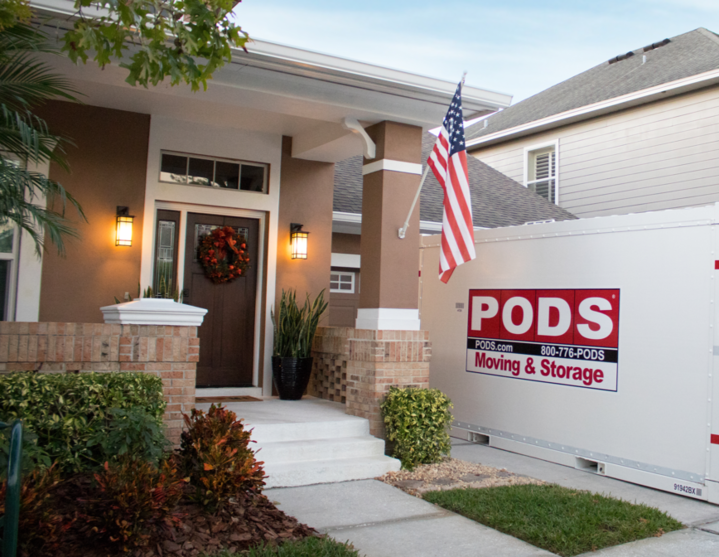 San Francisco Moving and Storage
Storage Facilities Near Me
A Santa Rosa
3000 S. Dutton
Santa Rosa, CA 95407
B Benicia
5000 Park Road
Benicia, CA 94510
D Hayward
21001 Cabot Blvd
Hayward, CA 94545
E Milpitas
1057 Montague Court
Milpitas, CA 95035
G Salinas
10800 Ocean Mist Parkway
Castroville, CA 95012
Please note that PODS may not service all ZIP codes within the listed areas. Give us a call and we'd be more than happy to make sure we service your ZIP code.