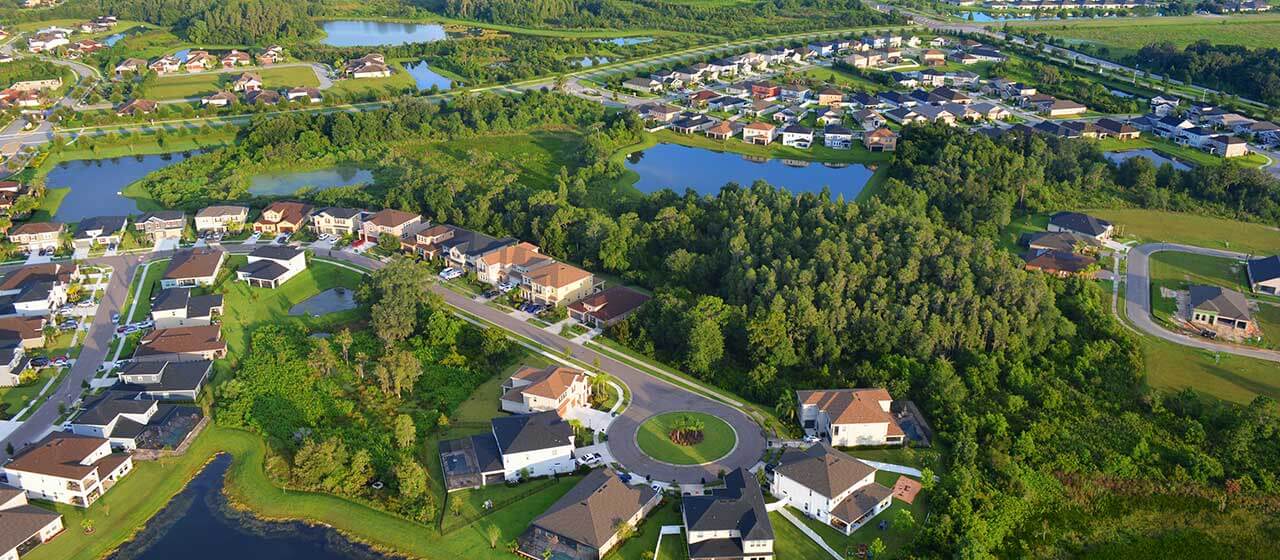 PODS Moving & Storage in Wesley Chapel
Are you a new customer? Give us a call or fill out the form on the right for a free quote today. If you're an existing customer looking to access your container at our Storage Center, please give us a call and we'll be happy to schedule an appointment.Monday-Saturday: 8 a.m.–10 p.m. ETSunday: 9 a.m.–6:30 p.m. ET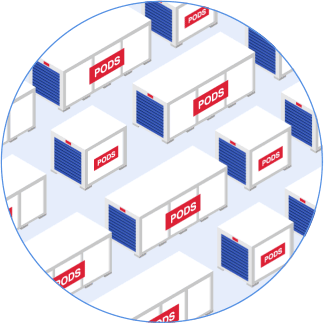 This may take up to 30 seconds.
We're searching over 200,000 containers to find you the best price.
Your One-Stop-Shop for Moving and Storage in Wesley Chapel, FL
Are you remodeling your Wesley Chapel home, or decluttering your space? PODS has the storage containers you need. Are you relocating to Wesley Chapel for work, or moving across the country and far away from Florida? We have moving solutions to help with that, too! Why? Because we mean it when we say, PODS is your one-stop-shop for moving and storage in Wesley Chapel, FL.

So, You Want to Move to Wesley Chapel, FL?

It's time to move to Wesley Chapel, FL, a place filled with new beginnings, great job opportunities, and exciting residents. But you'd prefer to skip the stress and moving headaches that come with it. Moving companies, storage centers, and even forwarding mail to your new Wesley Chapel location can be tiring. Whether you're moving close by or searching for cross-country moving companies in Wesley Chapel, FL, PODS can help. We enjoy being there for you during these stressful transitions, and our goal is to alleviate as many hardships as we can along the way. Moving supplies, packing, and loading assistance — we've got your back!

Why Choose PODS When Moving to Wesley Chapel, FL?

You have a lot of businesses to choose from when it comes to moving companies in Wesley Chapel. So, you may be wondering what makes PODS different from the other folks. Not only have we worked to become the single most trusted brand in both portable moving and storage, but we're devoted to delivering a worry-free moving experience. Start to finish, PODS is there for you: from controlling your own schedule to giving you both the space and time you need for loading and unloading your container.

PODS in Wesley Chapel, FL Allows Flexibility in Your Moving and Storage Projects

Florida moving companies near you in Wesley Chapel can be complicated and limiting. But we provide the flexibility of on-site storage, inside storage, moving, or any blend of the three. Reserve your container and tell your Customer Care Associate where to deliver it. We'll deliver your unit straight to your door and place it for you, even if you're at work or running errands! And when your container has been placed, take your time loading personal items. We'll grab it when you're ready. And if you'd like a little help packing up the items in your home, loading, or fully utilizing your container's space, PODS can recommend packing and loading hourly labor in Wesley Chapel.

Would you like to keep your things readily accessible? No worries! Keep your container on-site while you refurbish, update, or finalize the sale of your home. But if you would rather store your belongings off-site, we can take your loaded PODS container to one of our many Wesley Chapel storage facilities until you're ready to have your things delivered to their final destination.

Forego those exhausting, awful treks in rented moving trucks or piling your belongings chaotically onto someone's pick-up. Let PODS take care of the driving, whether it's a regional Wesley Chapel move, an intercity move, or an out-of-state move far from FL. And if you need to do some moving and storing, go for it! Reserve as many PODS containers as you want, and store the items you don't because your local Wesley Chapel PODS has you covered!

Don't Make a Move Without PODS in Wesley Chapel, FL

PODS is more than just the moving containers you see throughout Wesley Chapel. We've been assisting refurbishers, movers, upsizers, downsizers, and people seeking new beginnings for more than two decades! That's moving and storage done right. Whether you're searching for storage facilities in Wesley Chapel, FL or cross-country moving companies, PODS has the experience needed to get the job done. From our strong, weather-resistant containers and patented level-lifting machines to our unyielding belief that you should have full control of your own moving process, PODS can make your Wesley Chapel moving and storage transitions easier. We don't just give customer service — we deliver it, too. Get your PODS quote today!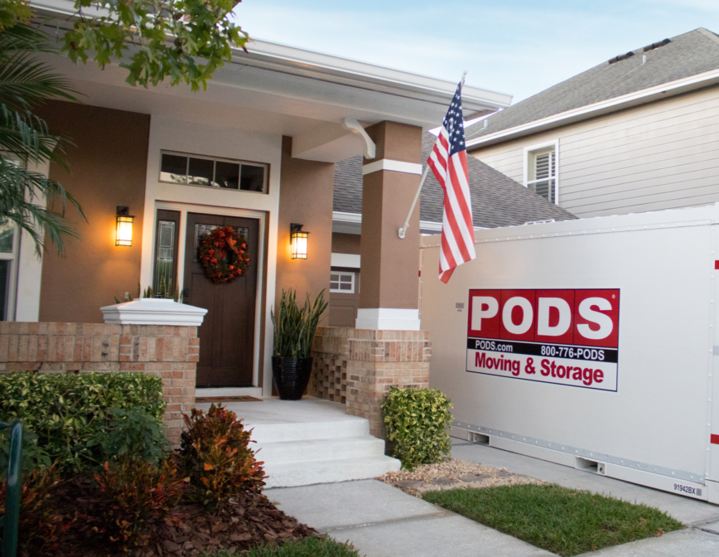 Wesley Chapel Moving & Storage
Storage Facilities Near Me
Ericsson TMO (DO NOT USE)
5206 Eagle Trail Dr
Tampa, FL 33634
Holiday, FL
4050 Louis Ave
Holiday, FL 34691
Hudson, FL
15635 Hudson Ave
Hudson, FL 34610
Lakeland
3265 Aircraft Dr. Lakeland, Fl
Lakeland, FL 33811
Largo WHSE
12310 62nd St N Suite 202
Largo, FL 33773
Pinellas Park, FL
3705 62nd Ave N
Pinellas Park, FL 33781
Tampa, FL
1871 Massaro Blvd
Tampa, FL 33619
Please note that PODS may not service all ZIP codes within the listed areas. Give us a call and we'd be more than happy to make sure we service your ZIP code.
Find Your Fit: Moving and Storage Container Size Options
Let's Get Started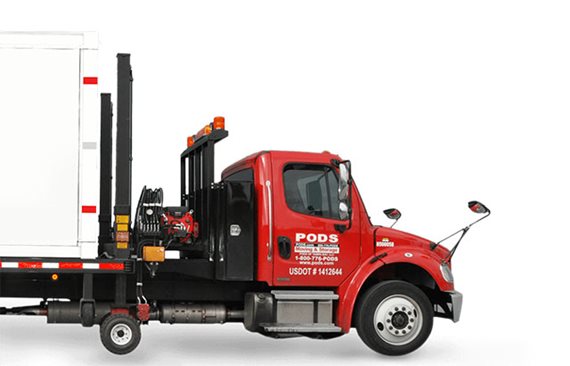 Choose the service you need