PODS Moving & Storage Albuquerque-Santa Fe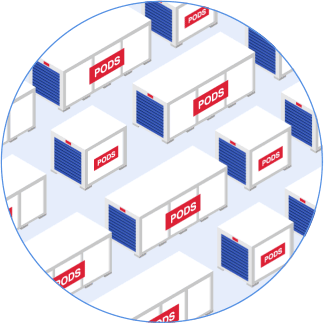 This may take up to 30 seconds.
We're searching over 200,000 containers to find you the best price.
Albuquerque Moving Solutions
Moving can be a complicated, but PODS moving options simplify the process when you're short on time and space. Simply choose the
portable container size
best for your items and schedule a delivery time. We'll deliver your container right to your home where you can take all the time you need loading it up. Once you're ready, we'll transport it to your new home or a PODS storage facility nearby.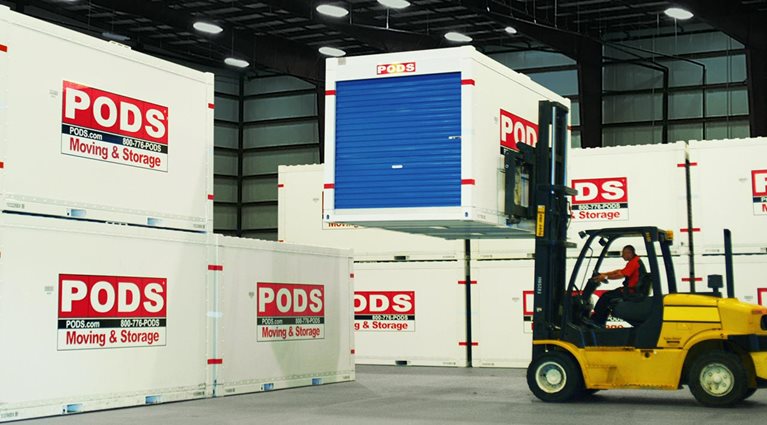 Albuquerque Storage Solutions
You'll find a lot of neighborhoods to explore between Santa Fe and Albuquerque. If you need some extra time to find the right home or
extra storage
during a renovation project, you can store your portable storage container in your driveway or with us in a secure storage facility for as long as you need. With month-to-month terms,
moving partners
for help loading and unloading, and flexible scheduling, PODS offers storage the way you need it done.
More about Albuquerque-Santa Fe@Model.Title.HeadingType>
Located roughly an hour away from one another, Santa Fe and Albuquerque, comprise a major portion of the state's population. In fact, more than 40 percent of New Mexico residents live in the area. If you're moving to Albuquerque or Santa Fe, you'll find a wealth of housing options between the two cities.
PODS moving
and storage solutions can help you simplify things while you find your perfect home here. See what people have to say about using PODS for their moving in the
customer reviews
below.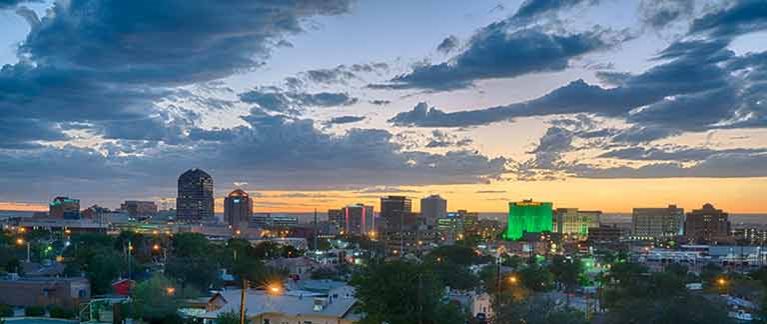 Moving to Albuquerque
Santa Fe and Albuquerque have very different vibes. If you're looking for a bustling metropolitan location, it's Albuquerque that you want. Students and young professionals enjoy areas such as Nob Hill, where you have access to all the shopping and dining highlights of the city center. For a more rural feel within easy access of the city, try the Foothills to the east, where hiking, biking, and horseback riding trails are abundant. South Valley is a distinctly agricultural area, popular among working-class families. Middle-class families gravitate toward North Valley, where you'll find spacious homes and a historic atmosphere.
Santa Fe is a smaller city with a rich culture. This area is home to artists, writers, and performers. Based on sales, Santa Fe has the third-largest art market in the country. Retirees appreciate the historic east side neighborhood of Santa Fe, where opulent gardens complement beautifully restored homes. Families with young children appreciate the more affordable area of El Dorado. South Capitol draws families as well, though home values are rising.
Things to Do and See in Albuquerque
Once you're settled in your new home, you'll want to head out and get to know your city better. If you've decided to call Albuquerque home, one of your first stops should be the ABQ BioPark. This area is home to the Rio Grande Botanical Gardens, Rio Grande Zoo, Albuquerque Aquarium, and Tingley Beach. If you plan to become a frequent visitor to these highlights, consider investing in a membership, which provides unlimited admission to these attractions as well as discounts.
Santa Fe's attractions are primarily cultural. Visit the Santa Fe Opera or Lensic Performing Arts Center for unforgettable live performances. Browse the beautiful works at the Museum of International Folk Art. The Folk Art Market, Spanish Market, and Santa Fe Indian Market are the ideal places to go to purchase your own distinct pieces — perfect for decorating your new home.
If you're thinking about calling the Albuquerque-Santa Fe area home, PODS moving and storage solutions have you covered for both local and long-distance moves. Our ground-level design makes loading and unloading easy, and our drivers take care of the transportation so you don't have to worry about driving. Our portable containers offer the time and space you need with the control you want, making PODS the right move for your move, every time.
Serving the greater Albuquerque - Santa Fe area
Albuquerque | Alcalde | Algodones | Belen | Bernalillo | Bosque | Bosque Farms | Cedar Crest | Cerrillos | Cochiti Lake | Cochiti Pueblo | Corrales | Cuba | Edgewood | Glorieta | Isleta | Jarales | Jemez Pueblo | Jemez Springs | Kirtland AFB | Laguna | Lamy | Los Alamos | Los Lunas | Moriarty | Mountainair | Pena Blanca | Peralta | Placitas | Ponderosa | Pueblo of Acoma | Rio Rancho | San Ysidro | Sandia Park | Santa Fe | Santo Domingo Pueblo | Stanley | Tesuque | Tijeras | Tome | Velarde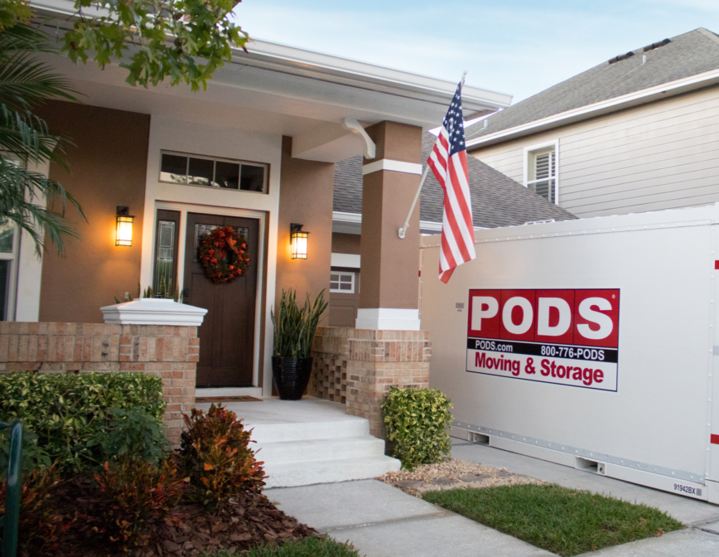 Albuquerque-Santa Fe Moving & Storage
Storage Facilities Near Me
Albuquerque, NM
2501 Karsten Court SE
Albuquerque, NM 87102
Please note that PODS may not service all ZIP codes within the listed areas. Give us a call and we'd be more than happy to make sure we service your ZIP code.