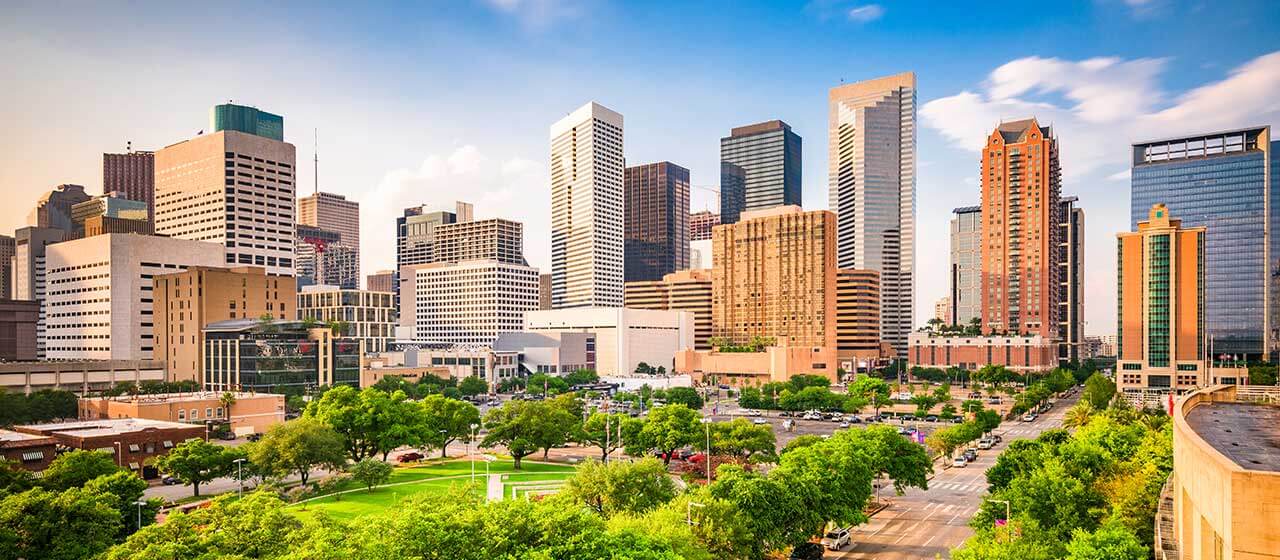 PODS Moving & Storage in Channelview
Are you a new customer? Give us a call or fill out the form on the right for a free quote today. If you're an existing customer looking to access your container at our Storage Center, please give us a call and we'll be happy to schedule an appointment.Monday-Saturday: 7 a.m.–9 p.m. CTSunday: 8 a.m.–5:30 p.m. CT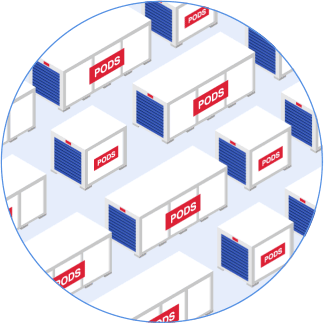 This may take up to 30 seconds.
We're searching over 200,000 containers to find you the best price.
Your One-Stop-Shop for Moving and Storage in Channelview, TX
We understand that transitioning from one space to another isn't always smooth sailing. But, whether you're moving nearby, remodeling your home, or searching for long-distance moving companies in Channelview, PODS is your flexible and reliable TX moving and storage solution.

You're Moving to Channelview, TX

It's time to move to Channelview, TX, the land of fun things to do, good work options, and intriguing people. But you'd rather bypass the stress and moving difficulties that come with it. Moving companies, storage centers, and not to mention, having your mail sent to your Channelview destination can be overwhelming. Whether you're moving in-state or looking for out-of-state moving companies in Channelview, PODS can help. We pride ourselves on assisting you during those stressful transitions, and we'd like to alleviate as many burdens as we can along the way. Moving supplies, packing help, and loading assistance — we've got your back!

PODS is the Best Choice for Moving and Storage in Channelview, TX

You have a lot of businesses to choose from when deciding on moving companies in Channelview. So, you may be wondering what makes PODS different from the other folks. Not only have we worked to become the single most trusted brand in portable moving and storage, but we're devoted to providing a worry-free moving experience. PODS delivers it all, from unwavering autonomy in scheduling to letting you take your time with loading and unloading.

PODS Options for Moving and Storage Flexibility in Channelview, TX

TX moving companies around Channelview can be complex and uncompromising. But we provide the flexibility of on-site storage, indoor facility storage, and/or moving. Reserve your container and let us know where it needs to be delivered. We'll deliver your unit straight to your door and set it down in your desired location, even if you're at work or running errands! Once your unit has been dropped off, take your time filling it up. We'll grab it when you're finished. And if you'd like a little help loading everything up, or maximizing your container space, PODS can recommend packing and loading hourly labor in Channelview.

Would you like to keep your stuff on-site for easy access? No problem! Keep your container at your current location as you renovate, declutter, or sell your home. But if you would rather store your unit off-site, we'd be happy to take your fully-loaded PODS storage container to one of PODS' Channelview storage facilities until you're ready to have your things delivered to their final destination.

Opt-out of tiring, stressful drives in rented moving trucks or strapping furniture chaotically onto the bed of your friend's pick-up. Let us take the wheel, whether you're making a local Channelview move, an intercity move, or an out-of-state move far from TX. But if you want to do a little moving and storing, go for it! Book as many units as you want, and store the items you don't because PODS in Channelview, TX is here to help!

Make Your Move to Channelview, TX With PODS

We're more than just the moving containers you see around the country. We've been assisting refurbishers, movers, retirees, and declutter-ers for over two decades! Now that's moving and storage experience. Whether you're looking for storage facilities in Channelview, TX or out-of-state moving support, PODS is your one-stop-shop. From our sturdy, impact-resistant units and patented PODZILLA™ to our belief that you should always have complete autonomy in scheduling, PODS knows how to make your Channelview moving and storage transitions seamless. We don't just offer customer service — we deliver it, too. Get a quote today!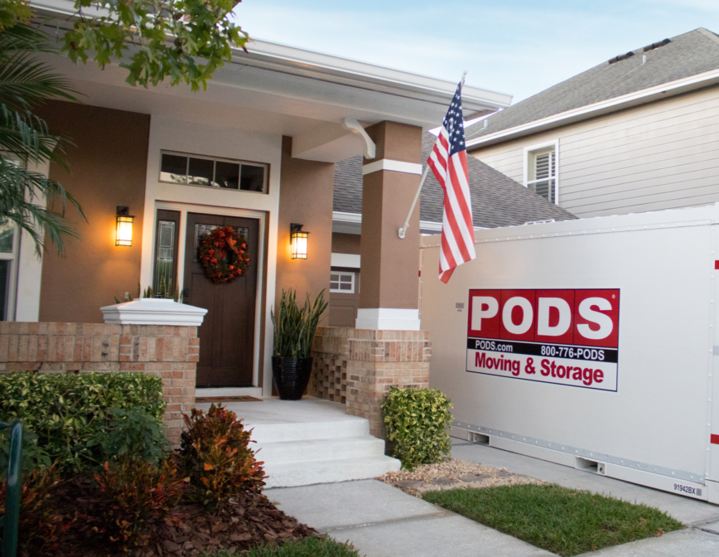 Channelview Moving & Storage
Storage Facilities Near Me
Baytown
8109 Parkside Ave
Baytown, TX 77523
Houston South Belt, TX
3710 S Sam Houston Pkwy E
Houston, TX 77047
Katy/Brookshire, TX
31067 Kingsland Boulevard
Houston, TX 77423
Kenswick, TX
18804 Kenswick Dr.
Humble, TX 77338
Find Your Fit: Moving and Storage Container Size Options
Let's Get Started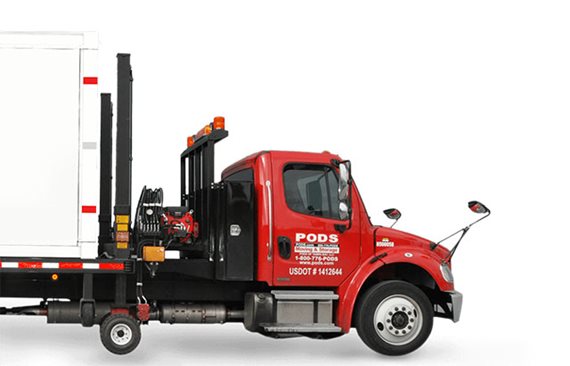 Choose the service you need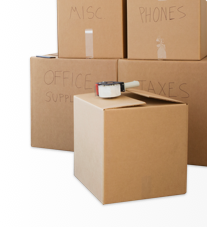 PODS is constantly upgrading its container fleet and container sizes may vary slightly from one model to another.
Limited delivery service areas may apply. Check PODS.ca or call PODS for details.