Take advantage of our limited time offer. Enter promo code HOLIDAY25 to save up to 25%.
See offer details
.
PODS Congratulates Winners of Their 8th Annual Truck Driving Championship@Model.Title.HeadingType>
--Company's finest drivers showcase their safe and professional driving skills at annual competition--
Clearwater, FL. (March 28, 2018)
– PODS Enterprises, LLC, a national leader in moving and storage solutions based in Clearwater, Florida, celebrated their eighth annual PODS Truck Driving Championship over the weekend of March 3. The event, which took place at the Florida State Fairgrounds, promotes the high standard of driver safety that PODS upholds and showcases the exceptional skills of the company's drivers.
At this year's event, 32 of PODS' top-ranked drivers from around the country descended on Florida to compete in a three-part competition to demonstrate their abilities in providing effective and incident-free deliveries and pick-ups of PODS containers. These events challenged drivers to navigate through an obstacle course, perform difficult feats, and maneuver containers into tight spaces using PODS' innovative PODZILLA® container lift system.
"Congratulations to all of our drivers that participated in this year's event," said John B. Koch, President and CEO of PODS. "Our drivers, like all our associates, are a great representation of PODS' core values and a key part of our customer journey. With this event, we not only celebrate our company, but we also showcase our commitment to upholding safe driving and ensuring a positive experience for our customers."
All competitors demonstrated the drive it takes to be a PODS champion, with Gabe Marin of Portland taking the title of overall winner of the PODS Truck Driving Championship. Winners of the individual competitions included Leonard Kisner of Cleveland, OH for the Pre-Trip Competition, Charles Pearson from Central NJ for the Container Flip, and William Surpless of Raleigh, NC for the Comprehensive Road Course.
About PODS Enterprises, LLC
When PODS invented portable storage in 1998, they introduced the world to a brand new, flexible way to move and store. Now a leader in the moving and storage industry, PODS currently provides residential and commercial services in 46 U.S. states, Canada, Australia, and the UK. To date, the PODS network has completed more than 700,000 long-distance moves, has exceeded 3 million deliveries, and has nearly 200,000 PODS containers in service. To learn more, visit
www.PODS.com
.
Let's Get Started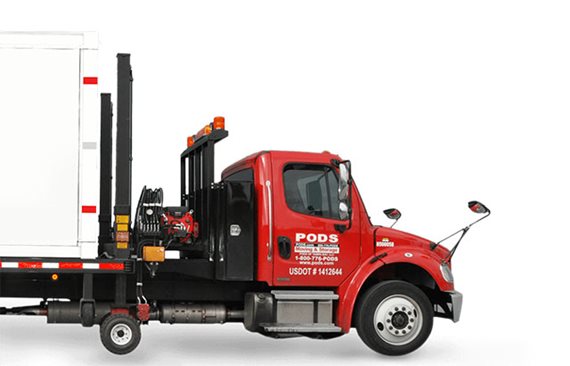 Choose the service you need