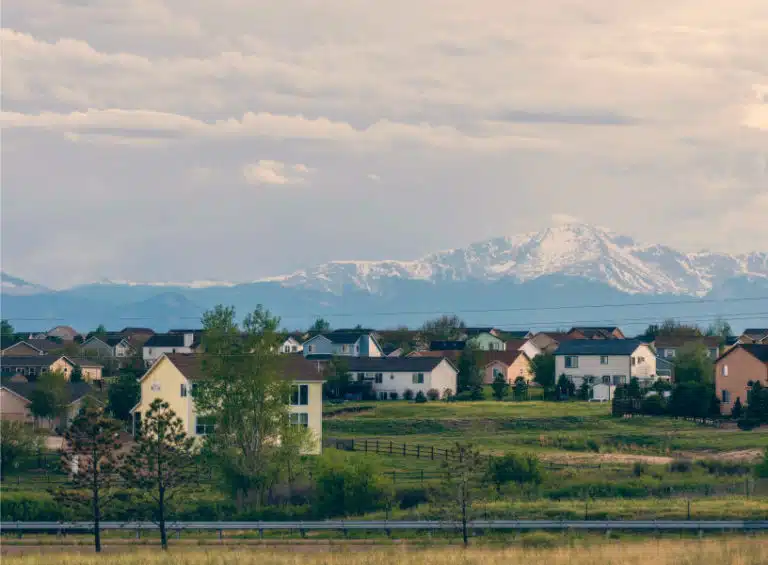 Going West? You'll Want To Get To Know These Colorado Springs Neighborhoods
There's the abundance of recreation activities and the vast array of top-ranking schools. The close proximity to Denver (with a lower cost of living to boot!). And that doesn't begin to scratch the surface. We haven't even mentioned all the breathtaking mountain views that surround The Springs. (I know, right?) It's no wonder Colorado Springs has been attracting people from all walks of life for more than 150 years.
The best part about the area? Whether you're single, a retiree, looking for a place to raise a family… you name it… There's a variety of Colorado Springs neighborhoods that would be the perfect fit for you. Ready to check them out for yourself? Here's our take on what you need to know about picking a place to plant your roots in Colorado Springs.
Did you know? This is actually the third article in a series about Colorado Springs. In case you missed them, visit the PODS Blog for a look at our guide to moving to Colorado Springs and our walkthrough of living in Colorado Springs. From answers to big questions like, "Is it expensive to live in Colorado Springs?" to a snapshot of job opportunities, cost of living, and school options in the area, they're sure to assuage any lingering uncertainty about making the move.
What Colorado Springs neighborhoods are the best to live in?
If you're looking for a family-friendly neighborhood, check out Briargate or Rockrimmon. Retirees who want open spaces for quiet living and access to great golf courses should explore Broadmoor. Foodie or history buff? You'll love Old Colorado City. And when it comes to walkability, Downtown Colorado Springs and Shooks Run are your best bets. As always, though, the best neighborhoods depend on the lifestyle you want to live.
What is the best suburb of Colorado Springs?
Woodmoor is considered one of the best suburbs in Colorado Springs. This area offers a family-friendly community and top-notch schools — all with a rural feel. And based on the fact that most residents in Woodmoor own their homes, it's a great place to settle down. Another top contender? Black Forest, which also offers great schools as well as larger lots, privacy, and fragrant ponderosa pines.
Is Colorado Springs a rich area?
Yes and no. There are some neighborhoods where the median listing home price has gone up as much as 48% over the past year (Rockrimmon, for example), making the housing market competitive. Yet the overall cost of living in Colorado Springs is 6% lower than the national average and nearly 16% lower than that of Denver, the state's most populous city.
What neighborhoods make up Colorado Springs?
If you're ready to make a move, here are some of our favorite Colorado Springs neighborhoods to consider.
Old Colorado City
Median listing home price: $415,000
Average monthly rent: $1,448
Good for: Shopping, restaurants, entertainment
According to the locals, Old Colorado City takes the best things about living near a big city — like great shopping, top-notch restaurants, and exciting performance venues — and blends it with everything people love about small towns. That means historic character, locally owned retailers, and tree-lined sidewalks are in abundance, as well. And did you know there are more than 100 unique businesses found in Old Colorado City? Examples include the funky Chavez Gallery with its stunning (and sometimes humorous) surrealism artwork and the Horse Alley Studio, where they practice traditional silversmithing and stone cutting to create unique jewelry designs.
Peregrine
Median listing home price: $749,900
Average monthly rent: $1,728
Good for: Privacy, beautiful views, military families
For those who want some peace and quiet when they get home, there's no better neighborhood than Peregrine, located in the northwest corner of Colorado Springs. It's near the Air Force Academy, which makes it ideal for military families looking for a short commute. And it's just east of Blodgett Open Space, which is one of those places where people who love the outdoors often gather to hike or bike. Peregrine offers idyllic hilly neighborhoods with some secluded home sites and countless breathtaking views. In fact, we'd argue that Peregrine has some of the best backyard scenery around the Colorado Springs area.
Pleasant Valley
Median listing home price: $410,000
Average monthly rent: $1,558
Good for: Relaxing atmosphere, beautiful views, easy access to Gardens of the Gods Park
Talk about a neighborhood where the name says it all. Living in Pleasant Valley is like living in a hidden oasis. It's located on the west side of Colorado Springs within minutes of one of the area's main tourist spots, Gardens of the Gods Park. And it's also home to Westmoor Park, which has huge trees and a world-class view of Pikes Peak. The best part? The median listing home price and average rent make the Pleasant Valley neighborhood one of the more affordable areas in Colorado Springs.
Briargate
Median listing home price: $473,000
Average monthly rent: $1,813
Good for: Families, schools, commute, shopping
If you're looking for a Colorado Springs home in a popular neighborhood, then Briargate may be your one-stop shop. It's considered one of the most sought-after neighborhoods in the area, located about 25 minutes north of downtown and near the also-beloved neighborhood of Northgate. There are plenty of top-rated schools here as well as great shopping at retail malls, such as The Promenade Shops at Briargate. People also love its easy access to highways, plentiful outdoor activities, and proximity to Pine Creek, one of Briargate's most desirable places to live that features the nearby Pine Creek Golf Club — one of the best in Colorado Springs.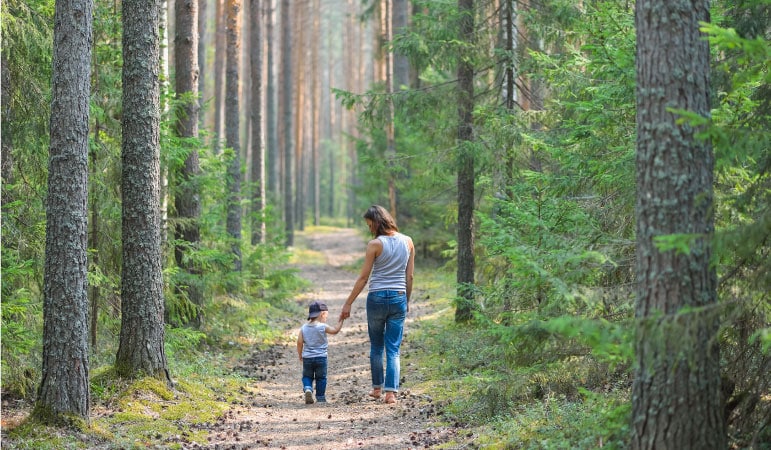 Black Forest
Median listing home price: $900,000
Average monthly rent: $1,757
Good for: Schools, families, privacy, acreage
If you adore wide open spaces, appreciate Arbor Day, or want to relax in the shade, then Black Forest is the ideal Colorado Springs neighborhood for you. It is located northeast of Colorado Springs, and it features homes with large lots, lots of privacy, and some of Colorado's most beautiful trees. In fact, Black Forest is known for its lush, fragrant ponderosa pines. Now, this is one of the more expensive neighborhoods to live in, but it's definitely worth it if you're looking for more square footage, increased acreage, and plenty of space to roam.
Broadmoor
Median listing home price: $697,500
Average monthly rent: $1,490
Good for: Retirees, stately homes, proximity to The Broadmoor
Head southwest in Colorado Springs and you'll find the well-heeled neighborhood known as Broadmoor. Here, custom homes are the norm and people love talking about The Broadmoor, a luxury resort built over a century ago that includes two award-winning golf courses. It features everything people love about this part of the country: mountain views and tons of amenities, including top-rated restaurants and a posh spa. The next best thing to living in the resort (we wish!)? Living in one of the nearby high-end houses of Broadmoor, which can easily climb into the millions.
Rockrimmon
Median listing home price: $385,000
Average monthly rent: $1,490
Good for: Proximity to parks, families, great views, schools, commute
Love raising horses, exploring new trails, and enjoying everything the outdoors have to offer? Then you'll probably love Rockrimmon. This prime recreational area is in the northwest side of Colorado Springs and has plenty of bluffs and cliffs to visit. In fact, if you want to impress any visitors, you can easily take them on a trip to the nearby Ute Valley Park for spectacular views. Rockrimmon is also near downtown Colorado Springs, making this community a great one to live in if you want a shorter-than-average commute into the heart of the action.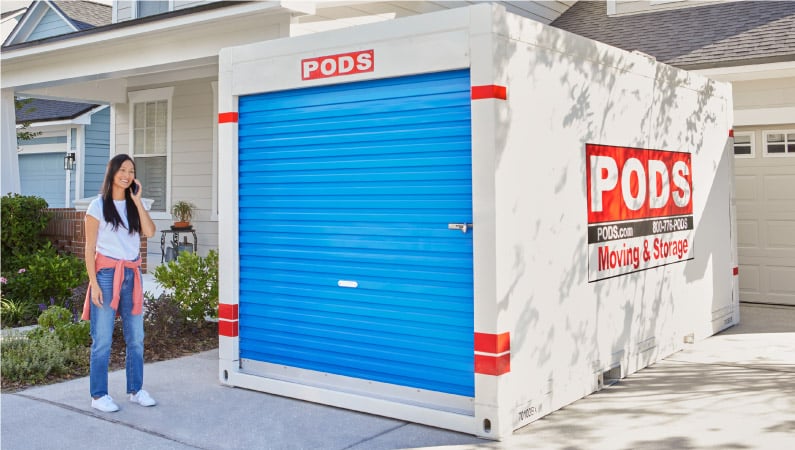 Moving to Colorado Springs
There are not only great neighborhoods in Colorado Springs, but there are great homes within those neighborhoods. The median listing home price in Colorado Springs is $425,000 as of January 2022. If you're looking for an apartment, the average monthly rent in Colorado Springs is $1,473, and the average apartment size is 849 square feet. Of course, like most cities, the average goes up or down depending on the specific neighborhood where you rent. And while most residents tend to own their homes, 36% of households in the city are renter-occupied.
If you are settling in a Colorado Springs neighborhood, enjoy the great weather, take advantage of the many outdoor recreational activities, and spend some time learning how to hike, bike, or play in the sunshine, which is nearly year-around. Whether you are climbing to the top of Pikes Peak or just enjoying some downtime with family and friends, Colorado Springs and its many popular neighborhoods will welcome you as a city that loves its desserts, mountains, and history. And if you need moving advice or help setting up a home in your new city, the PODS Blog is always here for more advice. 
And speaking of advice, as you're getting ready to make your move to Colorado Springs, the idea of navigating a moving truck rental through mountainous Colorado may make you nervous. Consider letting someone else do the driving with a PODS portable moving container. From delivering the container to your current home (for convenient packing and loading on your own schedule) to picking up the container and delivering it to your new Colorado Springs home — PODS has you covered.
---
Karen Dybis is a freelance journalist and a frequent contributor to the PODS Blog. Her work has appeared in Time magazine, U.S. News & World Report, The Detroit News, and more.
Source:
Get a Quote
Choose the service you need
Comments
Leave a Comment
Your email address will not be published. Required fields are marked *