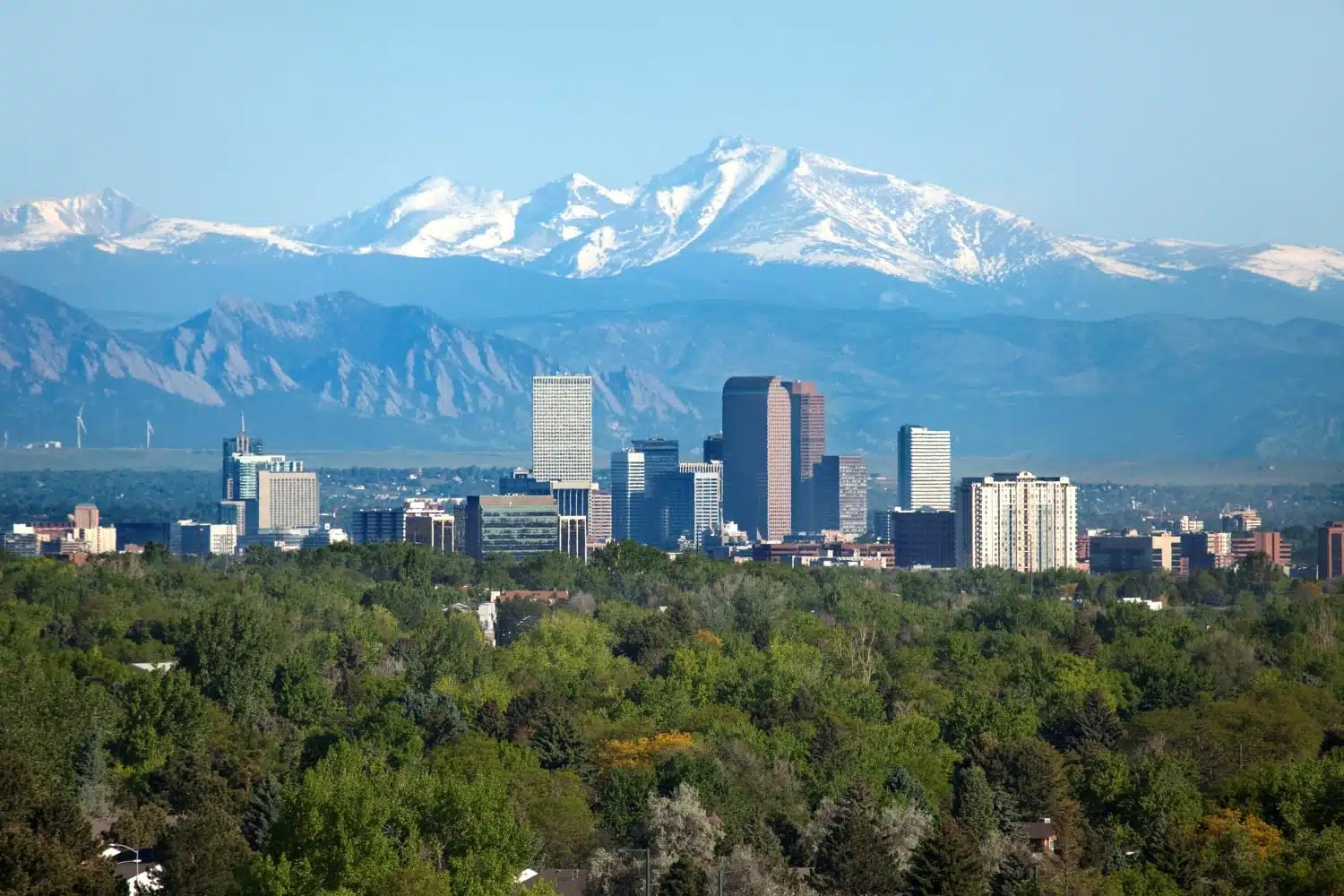 Denver Moving Guide: How to Survive Moving Day in the Mile-High City
Fixing to move to the Mile-High City? We certainly can't blame you. With its strong economy, Rocky Mountain access, and thriving food and beer scene, it's no wonder Denver, CO, is oft-listed as one of the best places to live in the country.
While you're probably excited about all the skiing opportunities and bike trails, we're guessing you're not so excited about packing, loading, and hauling your stuff to your new spot. You may be wondering: What's the weather like for moving in Denver? Are there issues with traffic and parking? How do I know which Denver moving companies will take care of all my belongings at a fair price?
No worries. We answer all those questions and more with our best tips for Denver moving and making the whole process as painless as possible.
1. Downsize, recycle, and organize your stuff before moving
Whether you're moving in Denver locally or moving from out of state, you'll find the entire experience is much easier if you get rid of a few things first. Even if you're upgrading to a larger home, moving is a great excuse to cut down your haul and start fresh!
As you're packing and organizing, start by sorting unwanted items into four piles: trash, recycle, donate, and sell. If you're already in or around Denver, here are some easy options for recycling and extra trash:
With City & County of Denver Recycle Dropoff, some fees apply, but appliance drop-off is free and electronic drop-off is discounted.
The Ecocyle site has a handy search feature to help you recycle nearly any item you no longer want or need. Type in your specific items to get started!
Denver's "Extra Trash Service" program, which works on an 8-week cycle, allows you to have up to 10 extra bags and 5 large items collected as part of your regular trash pickup. Score!
Have some items that just need a new home? Here are some Denver donation options:
Remember to be careful and considerate with your drop-offs! Waste management centers usually don't accept hazardous materials and thrift stores should never have to deal with your old tires and broken TV. Also note that due to COVID-19 restrictions, some donation centers may require appointments.
For premium items, consider selling through classifieds like Facebook Marketplace, Craigslist, or local news sites to get some extra cash for your move. You can also host a garage or estate sale; just be mindful of health precautions.
2. Is this an apartment move? Check on your building's moving rules
If you're moving in or out of a Denver apartment or condo, you need to know what you're dealing with in terms of loading and parking. This means getting details from your building manager and then scoping things out for yourself. This is an essential step regardless of whether you're hiring full-service movers or planning a DIY move with a moving container or rental truck.
Make sure your furniture fits
Do you have any large pieces? Measure the halls, doorways, and your furniture before barreling through with your L-shaped sectional. Too tight to squeeze through? Check if there's a way to disassemble the item.
Know your loading options
If you're moving into a walkup: Let your friends or movers know how many flights of stairs to expect. You can also ask your apartment manager if the building has a hidden freight elevator to use for the day.
If you're moving into a high-rise: Ask if there's a freight elevator you can use. If not, ask if you can reserve one of the regular elevators. They'll probably only allow a specific time block.
Scope out the parking situation
If you're moving into an apartment community with a surface parking lot, ask about their rules for moving trucks or portable containers. Many require advance reservations for limited time periods. Check the clearance requirements and find out how close you can get the truck to your apartment unit. Then plan accordingly.
If you're moving into a walkup or high-rise in Denver's dense urban center, the parking can be a lot more challenging. Check with the building manager to see if there's a loading dock or maybe even a parking space you can reserve for your moving truck. No luck? See our special section below for Denver parking info and other tips for self-moves with rental trucks.
3. Where to get moving boxes
If you're moving long distance, consider investing in sturdy new boxes, which will do a better job of protecting your belongings from damage. In a hurry? You can get free, fast delivery on all the boxes and moving supplies you need at PODS Boxes.
If this is a local move, you may be able to save some bucks by snagging free boxes. Here are the places to check first:
Check classifieds like Craigslist, Facebook Marketplace, and Freecycle
Ask your neighbors or check their recycling bins
Raid the empty box piles at your local grocery or liquor store
4. Negotiate your moving dates
Whether you're renting or buying, getting the timing right is one of the trickiest parts of a move. If you're able to get some flexibility or overlap between the dates you need to move out and move in, you can cut down on a lot of stress.
If you're renting, ask both your new and old landlords how flexible they are when it comes to moving in and out. If you're in Denver's urban center, see if you can negotiate to move into your new place on a weekend, when traffic will be a lot lighter. Even if you need to pay a little extra, it can be worth it to have overlapping days, so you're not frantic to get it all done in one day.
The same principles apply if you're selling and buying a home, but in this case, consider asking for more overlapping time if you want to do some remodeling before moving in. Get your Realtor to negotiate a timeline that works for you. Have a backup plan such as portable storage and temporary housing in case of closing delays -- a must during uncertain times.
5. Research Denver moving companies and service options
Since Denver is one of the fastest growing cities in the U.S., there's a lot of people moving in and out of the city at any one time. Knowing your options and booking in advance will put you ahead of the game, whether you're going DIY with a rental truck, handing it off to full-service movers, or opting for the flexibility of portable containers. Here's a look at your options and how they may fit for your Denver move:
RENTAL TRUCKS
If you want to rent your own truck or van, there are plenty of options in the Denver area. However, if you're moving on a weekend, close to the end or beginning of the month, during the busy summer moving season, or around the same time that college semesters end and begin, you'll want to reserve a truck in advance. (Both the University of Denver and University of Colorado are located in the city, as well as nearby University of Colorado Boulder.)
Before you decide on a truck, make sure you're comfortable with driving in potentially adverse weather conditions and on roads that may be narrower than you'd like. Watch out for major winter snow and ice storms, and keep a weather eye out even in the summer, when it can be sunny one minute and hailing the next. For more tips, see Tip #6 on parking and driving a rental truck in Denver.
FULL-SERVICE MOVING COMPANIES
For a more hands-off approach to moving, there's a variety of traditional moving companies to choose from in the Denver area. If you can comfortably afford the higher costs, this can be a great option if you have tons of stuff and don't want to lean on friends and family for help loading and unloading. (You can even skip the packing, but that will cost extra.) As you research Denver moving companies, ask for references, check their licensing and insurance, and arm yourself with these tips for getting accurate moving cost estimates.
Once you reserve, keep in mind that scheduling can be pretty rigid, with little flexibility for changes if your dates need to shift. There can also be a higher risk of damage to your stuff than with other moving methods.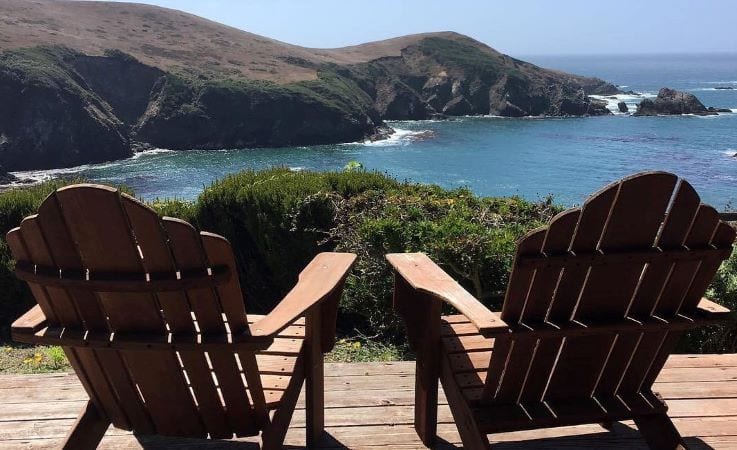 MOVING AND STORAGE CONTAINERS
If you want to skip the part about driving a huge truck in Denver but still want to stay within a budget, consider a moving container service -- especially if you're moving long distance. Besides being more affordable than most full-service movers, portable container services like PODS help reduce the stress involved when dealing with all sorts of moving variables -- from changing dates to needing storage if you're downsizing or opting for temporary digs. You might also appreciate taking your time instead of rushing to load or unload in a single marathon moving day. Rather not do the heavy lifting? You can hire hourly moving help.
With a PODS container, you have the option to keep your belongings close at hand in your own driveway or out of the way in a secure Storage Center. And if you're concerned about your belongings, consider that PODS' damage claims are less than 2%. Compare that to a 20% damage claims rate for the full-service industry, according to the American Moving and Storage Association.
Want to know how much moving with PODS costs? Get local moving quotes with PODS online and long-distance moving quotes by calling 877-350-7637. 

If you decide to reserve, no deposits are due until 7 days before your first delivery. Cancellations are easy, too, with no cost to you when you cancel at least three days before your first container delivery.   

For more information on PODS' Reschedule and Cancel policy, visit pods.com/cancel.
6. Driving a rental truck? Plan for parking and check your route
Moving in any big city can be tricky, but thankfully Denver parking and traffic (and especially areas outside of downtown) aren't nearly as crazy as in San Francisco or NYC. But there are still some things to keep in mind. Here are our best local tips:
Parking moving trucks in Denver
Watch out for narrow streets, congested areas, and signs for street-sweeper services.
As a general rule, know that large trucks or vehicles with trailers cannot be parked for more than 2 hours on busy Denver streets.
Temporary right-of-way permits are available in Denver, but for a price -- around $100 to reserve a workable spot. If you already live in a city, you probably notice how often people skip the formalities and just double park to unload for an hour. While this might be common in Denver, it's ultimately up to you if you want to risk the ticket for blocking traffic.
Pro Tip! Downtown Denver has a lot of alley space for loading and unloading in high-traffic areas. Many movers use this instead of street parking; just don't block reserved parking spots or tenant traffic while you're at it.
Driving a rental truck in Denver
As Denver is a major hub for interstate highways like I-25 and I-70, traffic can be heavy getting in and out of the city. (I-25's construction zones make it especially unfavored by locals, even if your GPS directs you there!) There's also rush hour on weekdays and ski traffic to consider during certain times of year.
Highway tolls apply if you want to take any express lane in or out of the city. The E470 commuter highway and Northwest Parkway on the city's perimeter are also tolled. These are all-electronic toll roads, meaning you pay ahead rather than stop at a booth. If you drive these roads without making your transaction, your license plate number will be recorded and you'll be subject to payment and additional fees. Ask your rental company how tolls are handled.
Follow these quick tips:
Map out your route to avoid tolls and construction zones.
Schedule a weekend or midday move to avoid rush hour.
Don't always trust your GPS for navigation.
If you're feeling lost in the city, look for the Rocky Mountains — the easiest compass to orient yourself, because they're always west.
Time to make your Denver move
Once you've chosen your perfect Denver neighborhood and planned out your housing, transport, and packing, it's time for moving day! Here are a few tips to make the process easier and more efficient:
Pick the right time of year
As we mentioned earlier, winter can sometimes be a tricky time to move to Denver. The city is sunny and clear for most of the year, but occasional winter snowfall can cause delays and closures, while icy conditions make loading and unloading downright treacherous.
Again, the Denver area also has several universities, so depending on which neighborhood you're moving to, you may want to avoid the first week of fall and last week of spring semester. New students pour into the valley with trailers, moving trucks, and families in tow, and the logistics of unloading and settling in can feel a bit chaotic.
Take breaks
You'll find there's noticeably lower oxygen in the Mile-High City, especially if you're used to living at low altitude or sea level. Depending on what time of year you're moving, temperatures can also fluctuate significantly over a single day. Take frequent breaks to adjust to the thin and dry desert air, and don't forget to apply sunscreen: Higher elevation makes the Denver sun a bit more intense.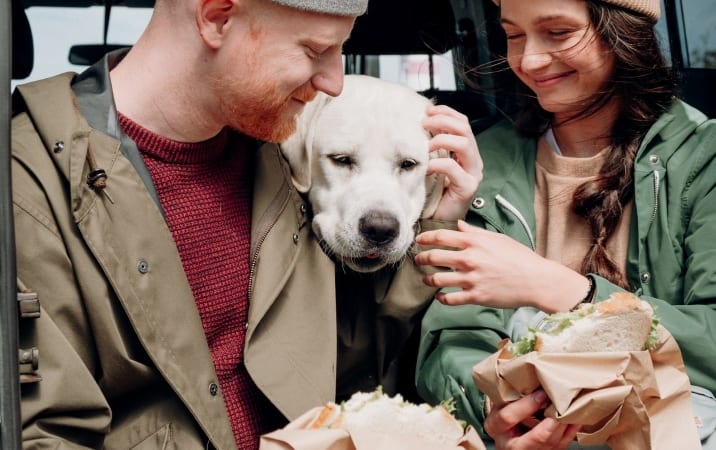 Stay fueled and hydrated
It's important to have plenty of fluids on hand for moving day, as any local will tell you the best way to avoid elevation sickness is to drink lots of water. Don't wait until you're thirsty: Stay ahead by filling up your reusable bottle, pack water-rich snacks like fruits and veggies, and bring some thirst-quenching options for your friends and crew.
Moving also takes time and concentration, and if you're not careful you can forget to refuel. Stock up on your favorite snacks for everyone involved, and be sure to treat friends and family to takeout or delivery for helping.
Relax in your new city!
Denver is one of the brewery capitals of the world, with plenty of sunny patios, mountain views, tasting rooms, and pub fare to choose from. After a long day of unloading boxes, treat yourself to craft beer and comfort food (be it cheese fries or Rocky Mountain oysters) to settle into your new mile-high surroundings. It's time to make Denver feel like home!
---
Amelia England is a content writer and regular contributor to the PODS blog. Between college, grad school, and seasonal adventures, she has downsized and relocated over 25 times.
Get a Quote
Choose the service you need
Comments
Leave a Comment
Your email address will not be published. Required fields are marked *