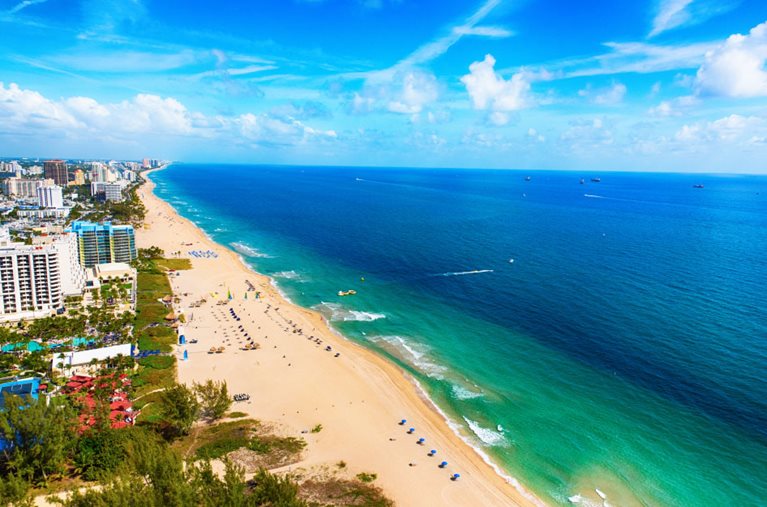 15 Things You Should Know About Living in Fort Lauderdale, FL
Nicknamed "The Venice of America," the popular city of Fort Lauderdale can be found along Florida's southeast coast. From picturesque beaches and a myriad of entertainment options to its thriving arts and culture scene, living in Fort Lauderdale is a dream come true for many.

But when moving to a thriving city with so many places to explore, it can feel quite overwhelming to figure everything out. What are the housing prices and cost of living like? How is the job market, and what fun things are there to do? To help you navigate Fort Lauderdale living, our guide is here with 15 things you should know before moving there.
Living in Fort Lauderdale, Florida, at a Glance
Fort Lauderdale is located about 30 miles north of Miami, adjacent to the Atlantic Ocean
Fort Lauderdale encompasses about 35 square miles
The city has a population of around 183,000
The median age in Fort Lauderdale is around 43 years old
While approximately three quarters of the population speaks only English, the remaining population speaks languages such as Spanish, other Indo-European languages, and Asian and Pacific Island languages
Living in Fort Lauderdale - FAQ
Q: Is Fort Lauderdale, FL, a good place to live?
A: With beautiful natural scenery, great job opportunities, and safe neighborhoods to raise a family, Fort Lauderdale is a fabulous place to call home.

Q: What is a good salary in Fort Lauderdale?
A: Most salaries in Fort Lauderdale typically range anywhere from $37,465 to $66,789, but the average annual salary is $52,581, according to ZipRecruiter.

Q: Is Fort Lauderdale, Florida, an expensive place to live?
A: With a higher cost of living than both the state of Florida and the national average, living in Fort Lauderdale can be quite expensive.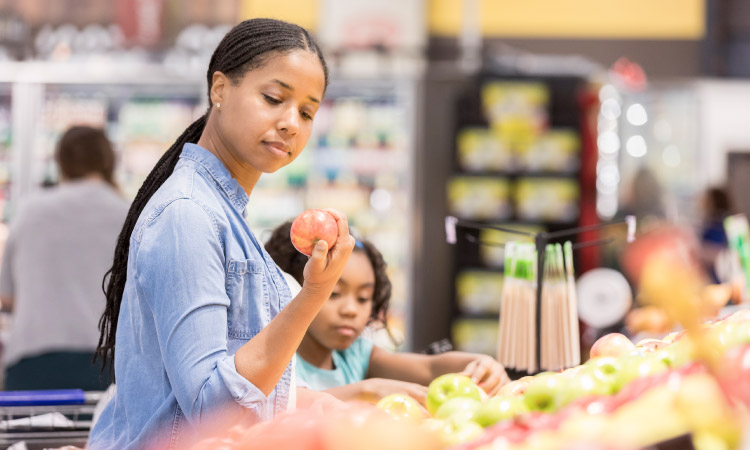 1. Things May Get Pricey: The Real Cost of Living in Fort Lauderdale
With beautiful beaches, great weather, and many great city amenities, you can expect the cost of living in Fort Lauderdale to be a bit more expensive than the state and national average. Fort Lauderdale's cost of living index is 118.5, while Florida's is 103.1. Both of these are higher than the nation's baseline, which is 100. And while this number might seem a bit daunting, it's still lower than other Florida cities like Miami, which is 122.4.
2. There's the Good and Not So Great: Living in Fort Lauderdale Pros and Cons
Pros
The fun never ends while living in Fort Lauderdale! While you have great access to world-class beaches, there are also other activities that involve the arts, shopping, and more.
Say goodbye to some of those extra tax payments while living in Fort Lauderdale. There is no state individual income or estate tax, and the property tax rates in Florida are below the national average.
The natural beauty you are surrounded by while living in Fort Lauderdale is quite special. Situated along the Atlantic Ocean, you will find a host of beautiful state parks, nature reserves, and even a butterfly sanctuary!
Cons
Because of all the great attractions Fort Lauderdale has to offer, it can be quite the tourist hub. This means that crowds can get overwhelming at times throughout the city, especially over Spring Break (March through mid-May) and during the summer months.
While you may not have to pay state income or estate tax, you will have to keep any eye out when buying certain things, as the current state sales tax rate is 6%. When combined with county and city sales tax rates, that number gets bumped to 7%.
It may be fun to go to nature reserves and check out all the exotic animals, but it's another thing having them share a space with you in your backyard! Snakes, alligators, fire ants, palmetto bugs, iguanas, and spiders are among some of the creatures you'll be sharing the land with when you move here.
3. Finding Your Dream Home is Easy in Fort Lauderdale
From art deco bungalow homes to craftsman-style homes and duplexes, you'll be able to find something that suits your taste. Many of the homes for sale in Fort Lauderdale are also built to withstand hurricanes — a common occurrence throughout the state. The average home value in Fort Lauderdale is $521,000.
4. Renting Is Always a Solid Option, Too
While buying a home is the goal for many, rentals are popular, as well — especially for those who are just getting started in their careers and looking to save up some money. From studios to multi-bedroom homes, there are many options to look at when you're trying to find a place to move to in the Fort Lauderdale area. The average monthly rent in the city is $2,700 for a one-bedroom apartment with an average size of 959 square feet. How much your rent will be depends on factors like location, size, and amenities.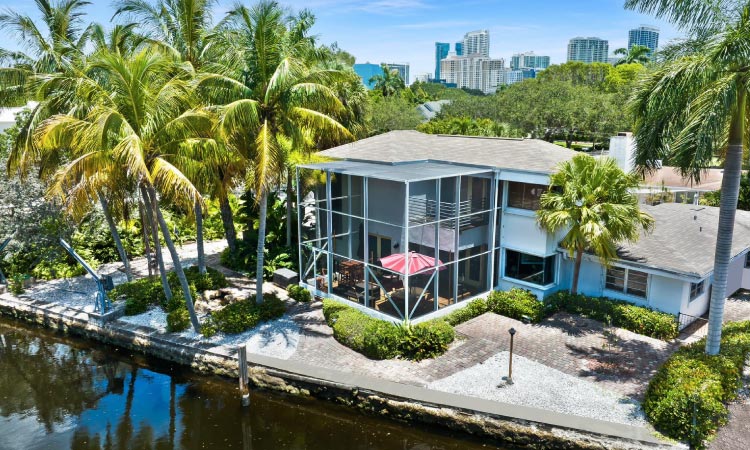 The Rio Vista neighborhood in Fort Lauderdale, FL
(Source: Samantha DeBianchi LaViola via Facebook)
5. Lovely Neighborhoods Abound in Fort Lauderdale
Rio Vista
Located just south of downtown Fort Lauderdale, Rio Vista is quite the beautiful place to live. With an overall A+ grade on Niche, this neighborhood is situated along the New River Intracoastal waterway, meaning there are plenty of waterfront homes with quick access to the ocean.

Central Beach
The Central Beach community in Fort Lauderdale is one of the area's largest. There are miles of beach and boardwalk along the eastern border, and it's easily recognized by the white barrier separating the sand from the sidewalk.

The residents of Central Beach are very active and tight-knit, making it ideal for young professionals. A variety of waterfront living options are available here, along with many great restaurants, bars, and nightlife activities.

Victoria Park
An upscale community with a variety of housing options that are diverse in architecture and include single-family homes, townhomes, and condominiums, Victoria Park is a residential neighborhood said to be reminiscent of Old Florida.

The relaxed nature of the area is great for families, while the close proximity to downtown Fort Lauderdale is perfect for young professionals.
6. Fort Lauderdale Transportation is Made Easy
Because the city of Fort Lauderdale is so compact, everything you need is in a close enough radius that you won't have to travel very far. There are multiple methods of public transportation, such as the Amtrak, Broward County Transit (BCT), Riverwalk Water Trolley, and the Tri-Rail. There is even a water taxi that allows you to navigate throughout the waterways in the area.

With so many ways to access public transportation in Fort Lauderdale, a car is not even needed for lots of its residents.
7. Educational Opportunities in Fort Lauderdale are Everywhere
If you're planning on living in Fort Lauderdale, then you'll be joining one of the largest school districts in the country — and the second largest in Florida. As the kids grow up, they'll even have access to various private and public universities and colleges.

Nova Southeastern University, Keiser University, and City College are among the most popular school choices for college students.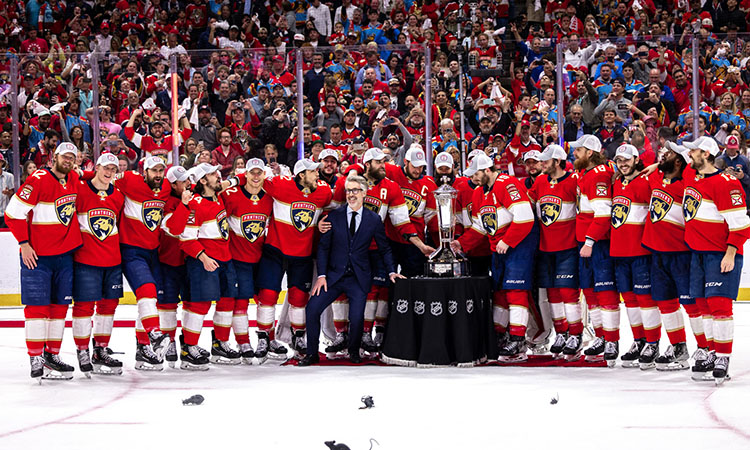 8. Sports Fans Can Rejoice
Among the top things to do in Fort Lauderdale, catching one of the many sporting events is always a great option. The area has a few different teams, so it's always easy to catch a game any time of year:
Florida Panthers: The Panthers are top dog (cat?) in town for long-time Lauderdale locals, especially since they play in nearby Sunrise, Florida. Fresh off an Eastern Conference Finals win and their first Stanley Cup Finals appearance since 1996, the Panthers are one of the most exciting teams in hockey. It's especially fun when they square off against their in-state rival, the Tampa Bay Lightning.
Inter Miami CF: Don't let the Miami moniker fool you. Club Internacional de Fútbol Miami, or Inter Miami for short, plays in Fort Lauderdale. And they're the biggest thing in the sporting world with international superstar Lionel Messi in town. But if you would like to see the GOAT in person, prepare to pay a pretty penny. Get-in-the-door tickets start in the hundreds of dollars. But you can be sure every match will be on every TV in the local watering holes.
Miami Dolphins: Miami's football team, Florida's oldest pro football team, is easily one of the best to root for if you're looking for a local team. You can catch a Dolphins game at the Hard Rock Stadium, or from any number of bars that tune in each week. If you're looking to make a quick connection with a long-time fan, just mention the names Dan Marino and Don Shula, and you'll be fast friends.
Miami HEAT: The HEAT (mind your capitalization) have been the most popular team in the South Florida area over the past 20 years or so. A great culture of winning and yearly competitiveness, which peaked in the early 2010's with the "Big Three" of LeBron James, Dwyane Wade, and Chris Bosh, has established the HEAT as SoFlo's premier sports team.
Miami Marlins: Baseball has a rich history in South Florida. The University of Miami's baseball teams started the passion, and the Marlins have extended it to professional baseball. Though they've had their struggles in recent years, fans are excited to get back World Series contention behind an arsenal of great pitching.
9. There's Sunny Weather All Year
Sunny weather is certainly enjoyed by residents while living in Fort Lauderdale, as there are approximately 246 sunny days per year. The average temperature during the summer months is 91 degrees Fahrenheit, while the winter averages 73 degrees Fahrenheit.
10. While the Weather is Wonderful, It Has Its Disadvantages
Warm, sunny days are the norm, but it's important to make sure you're prepared for hurricane season whenever it rolls around. Most storms don't pose a major threat to the area, but your first one can be a doozy if you're not prepared ahead of time. That means don't wait to get your hurricane snacks or a generator!
11. You Should Prioritize Your Safety While Living in Fort Lauderdale
Fort Lauderdale has a crime index of three, which is a bit worse than many other communities of its size. Your chances of being a victim of property crime, for instance, is 1 in 25, and it's estimated that over 97% of communities in Florida have a lower crime rate than in Fort Lauderdale.

That doesn't mean there aren't safe areas to live, though. Each city comes with its rough areas; it's just important to do your research before you commit to a certain neighborhood.
12. There's More to Fort Lauderdale's Economy Than Tourism
Even though Fort Lauderdale is quite popular as a tourist destination, there are many expansive and powerful industries that act as the backbone of the city's labor market. Hospitals, healthcare companies, and major retail firms all play key roles in the local economy and provide many jobs for residents.

Autonation, Kaplan, and Broward Health are among the most thriving companies headquartered in Fort Lauderdale. The city is also the seat of Broward County, meaning many government jobs are available.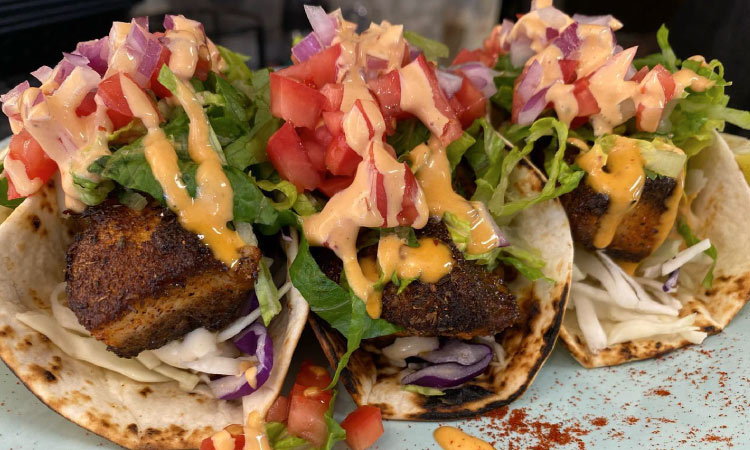 13. Foods Love It Here
Foodies have always enjoyed living in Fort Lauderdale, and the variety of culinary offerings have only continued to expand in recent years. You won't just find seafood options from the nearby bodies of water, as other options are quite diverse!

In the mood for a typical sandwich and salad? Head to Hardy Park Bistro and check out a menu filled with impeccable lunch and dinner dishes. Sea Watch On the Ocean is perfect for your typical yet delicious seafood dish, and New York Grilled Cheese serves quite the impressive gourmet (you guessed it) grilled cheese options.
14. The Nightlife is Buzzing
The fun doesn't stop when the sun goes down in Fort Lauderdale, as the nightlife scene is one of the highlights of living and visiting here. From dancing and live music to gaming bars, you'll never have trouble finding things to do in Downtown Fort Lauderdale and beyond.
A few of the most popular places include:
Fort Lauderdale is located about 30 miles north of Miami, adjacent to the Atlantic Ocean
The Apothecary 330
Blue Jean Blues
Blue Martini
Improv Comedy Club
15. There Are Plenty of Fun Things to Do in Fort Lauderdale
There's more to the city than its nightlife, though. The local Fort Lauderdale Beach and Las Olas Beach are the most popular places to enjoy the beach scene and soak up some sun.

Not feeling a day on the water? You can treat yourself instead and spend the day shopping at the Sawgrass Mills. If you enjoy all things art, you can stroll through the Riverwalk Arts and Entertainment District. You can also explore the NSU Art Museum, which showcases both contemporary and 20th century art.

And we can't forget about the kiddos! If you're looking for things to do in Fort Lauderdale with kids, take time to explore nature at the Flamingo Gardens, the local butterfly sanctuary, the everglades wildlife sanctuary, or Hugh Taylor Birch State Park.

Broward County is also known for its history and unique places to get out and about to explore in. The Bonnet House Museum & Gardens, the Historic Stranahan House Museum, and the Old Dillard Museum are popular spots to visit among retirees, in particular.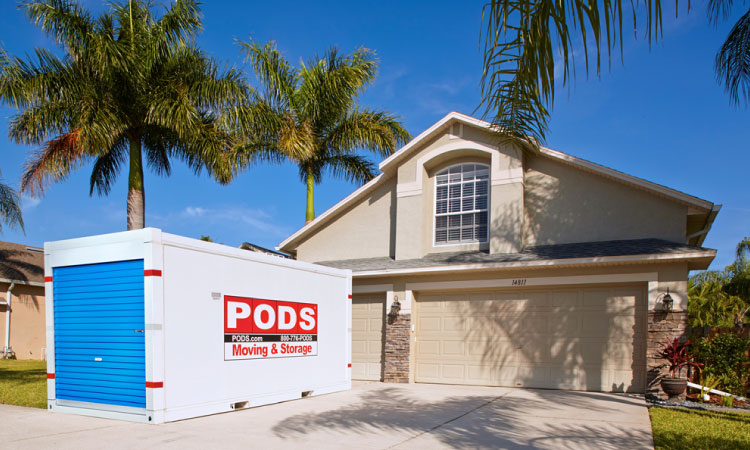 Let PODS Help With Your Fort Lauderdale Move
Deciding to relocate to Fort Lauderdale is certainly an easy decision, but moving there can be a bit challenging. That's why you should consider using a portable moving container from PODS. You'll have a convenient and easy way to load and transport your things, whether it's on your own schedule or with help from local packing and loading services. You can also keep the container in a PODS Storage Center, if you'd like, until you're ready to move. And the best part? Each container automatically comes with a month of storage, so you can take things at your own pace.
Editor's note: For ease of reading, monthly rental prices were rounded to the nearest $25 and home values were rounded to the nearest $100.
Get a Quote
Choose the service you need
Comments
Leave a Comment
Your email address will not be published. Required fields are marked *