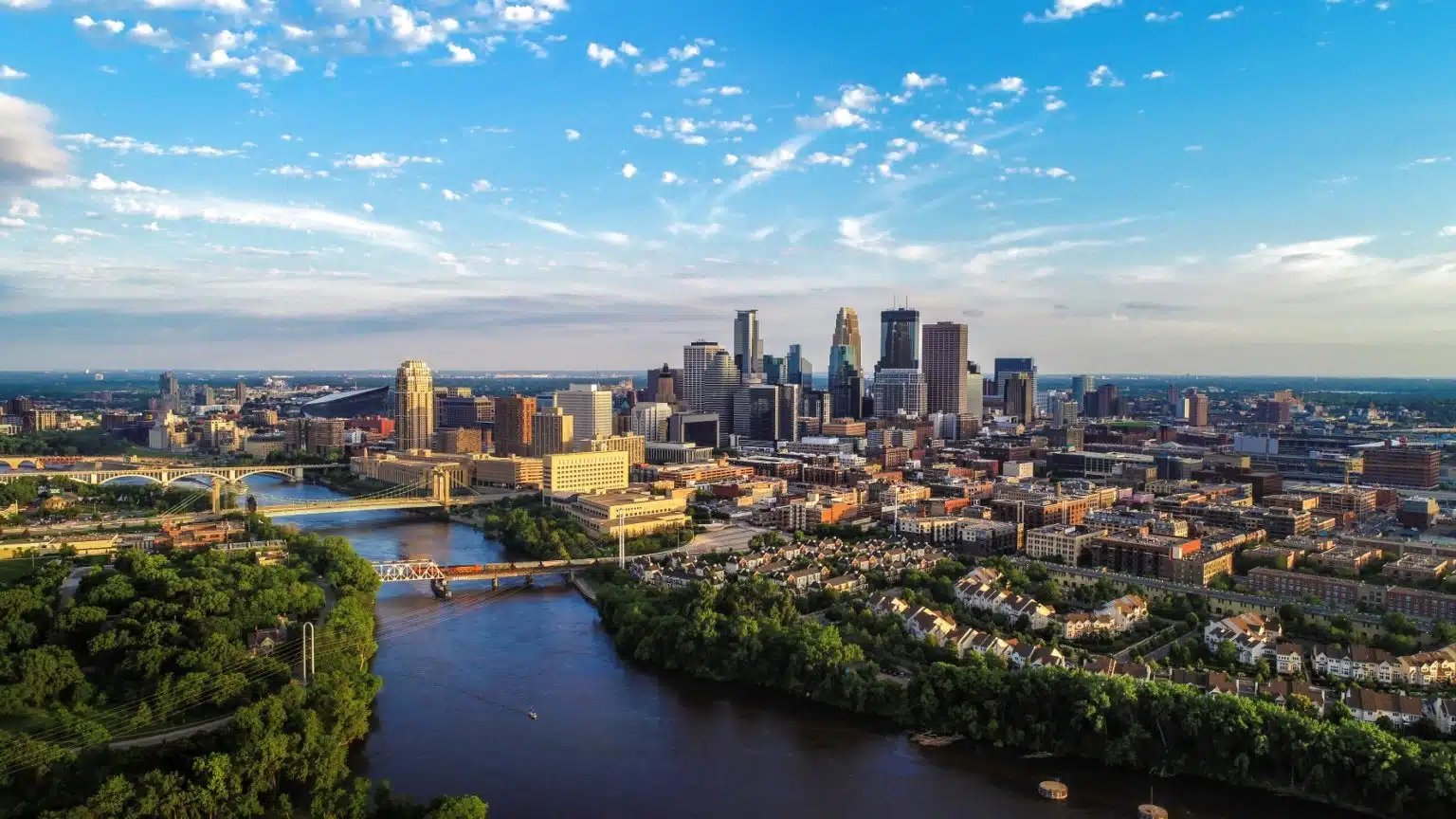 12 Must-Know Things About Living in Minneapolis
So you want to move to Minneapolis? We don't blame you. We love the combination of big-city amenities, good food, history, and midwestern heart that this city has to offer. Heck, we love living in Minneapolis so much, we don't even mind the notorious winter weather — and neither do residents. They are outside all year, taking advantage of this uber-green city's many parks, lakes, and culture. And soon, you can be, too!

See how PODS can help you move to Minneapolis on your own schedule.

Minneapolis may be one-half of the famous Minneapolis-St. Paul duo, but we're prepared to show you how this city stands out on its own. Read on to find out what it's like living in Minneapolis, MN — just don't blame us if, by the end, you find yourself asking, "St. Paul who?"
Minneapolis at a Glance:
Minneapolis is located in the central eastern area of Minnesota and is bisected by the Mississippi River. The closest major metropolitan city is Chicago, which is a six-hour drive southeast.
With a population of over 425,000, Minneapolis is Minnesota's largest city.
A growing tech scene and popular university help draw younger residents, putting the median age around 33.
According to the most recent census information, the population breaks down as 63.1% White, 18.4% Black, 9.8% Hispanic/Latino, 5.7% Asian, 1.3% Native American, and 6.9% of people with two or more races.
Q: Is Minneapolis a good place to live in?
A: Absolutely! When it comes to twin cities living, it can't be beat. In fact, you can easily expect a great quality of life in Minneapolis, with its endless supply of parks and outdoor activities, numerous gorgeous lakes, and mouthwatering food scene — among many other things.
1. The Cost of Living in Minneapolis Is Probably a Little More
Than You Think.
You may be surprised to learn that the cost of living in Minneapolis is a little more than 7 percent higher than the national average. Salaries, home prices, and taxes follow suit and come in higher than average, as well.
At $1,581, the average weekly income in Minneapolis is about 7.6 percent higher than the national average of $1,465, according to the U.S. Bureau of Labor Statistics (updated November 2023). When you convert that to yearly wages, the average income in Minneapolis is $82,212, and the national income is $76,180.
Minneapolis goes big on taxes on nearly everything. People may avoid paying tax on clothing, but the tax on income (between 5.35 and 9.85 percent; average 7.46 percent), sales (9.03 percent), meals (up to 10.77 percent), and other things like lodging, entertainment, and liquor, more than make up for it.
Payscale reports the most popular employers in town include Medtronic, Wells Fargo, UnitedHeath Group, University of Minnesota, General Mills, and 3M Company.
Q: What is a good salary in Minneapolis?
A: The average weekly income in Minneapolis is about 7.6 percent higher than the national number, coming out to about $82,000 annually. However, the cost of living in Minneapolis is also a little more than 7 percent higher than the national average.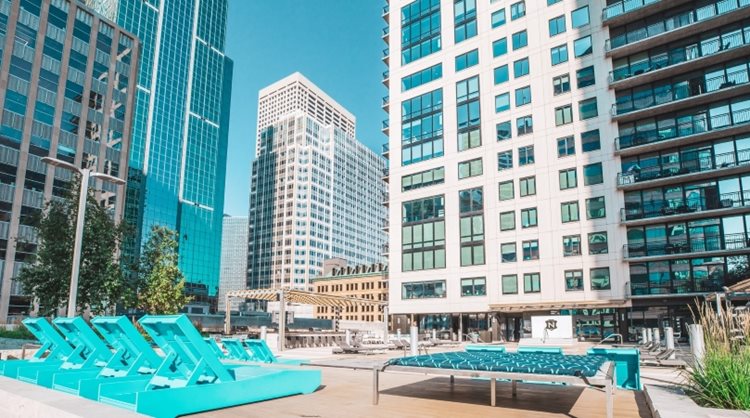 (Source: The Nic on Fifth via Facebook)
2. The City Is Pretty Evenly Split Between Renters and Homeowners.
The areas in Minneapolis tend to be defined by their proximity to downtown. Naturally, the more expensive areas to live in the city will be surrounding the downtown area, where all the action is. According to Niche, residents in Minneapolis are almost equally split when it comes to who owns and who rents, however, with a little more than half of residents renting.

One-bedroom apartments run around $1,680 a month, and you can expect them to be about 775 square feet, on average. On the other side of the coin, Zillow puts the average home value in Minneapolis at $323,100, down 0.1 percent from last year.
3. Here Are the Top Three Best Neighborhoods to Live in Minneapolis.
If you're wondering where to live, here are three areas that consistently rank among the top choices with real estate pros and residents: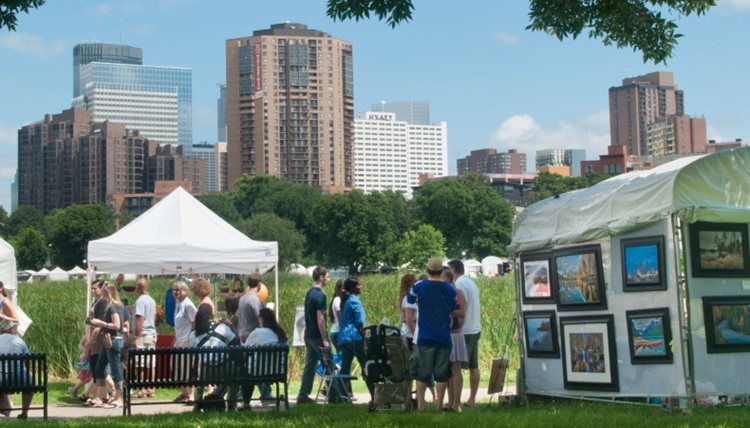 Loring Park Art Festival
(Source: Loring Park Art Festival via Facebook)
Loring Park
Living in the downtown-adjacent Loring Park gives you great access to the city's annual events and festivals, a chill family-friendly vibe, and some seriously stylish greenery. Along with the actual park (complete with a large, lovely pond), Loring Park is where you'll find the Minneapolis Sculpture Garden, one of the largest urban sculpture parks in the country. It's also home to the Walker Art Center, has a free bus that runs down Nicolett Street, and is packed with excellent eats.
Downtown Minneapolis
(Source: @nanc22 via Instagram)
Central Business District
The heart of the city beats strong in Minneapolis' Central Business District. It's where you're likely to start and end the night, and it's best for folks who thrive in commotion, don't mind city noise, and want to be within walking distance of many places. You'll find bars, clubs, and restaurants throughout, as well as numerous theaters, live music venues, and shops — not to mention lots of one-way streets.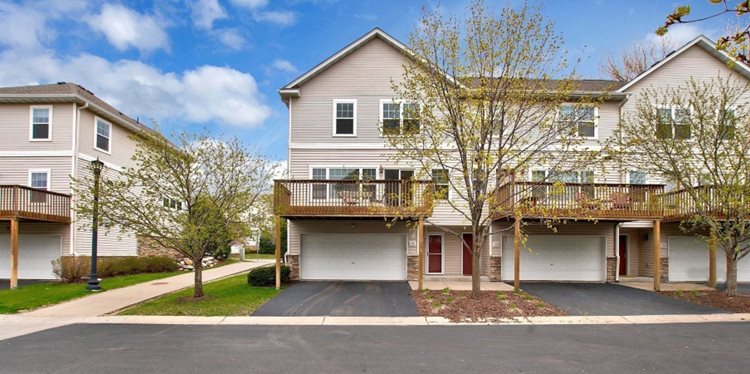 Northeast Minneapolis
(Source: Point2homes.com)
Northeast
Split into two distinct sections — the Arts District and Riverfront District — the Northeast neighborhood is where you'll find the coexistence of old and new Minneapolis, as well as a growing number of young professionals. It's the perfect place for folks who love a little history mixed with modern amenities. You'll find cobblestone streets, OG businesses, and an overall industrial soul — all right alongside smooth paved roads, hip breweries, and local art galleries. Plus, it straddles the Mississippi River, which makes for some stellar sunset views.
A few more good spots to add to your Minneapolis home search include:
West Bank
Dinkytown
Uptown
Linden Hills
North Loop
4. Crime and Safety Are Serious Concerns in Minneapolis.
The protests that rocked this city in May 2020 left many residents in downtown Minneapolis feeling unsafe, according to a 2021 survey conducted by the Downtown Minneapolis Neighborhood Association. Although protests against police brutality have continued peacefully since the initial violence, the city is struggling with a high crime rate, while residents and politicians debate police reform. If you're wondering, "How safe is Minneapolis?" few U.S. cities have an overall safety grade lower than Minneapolis' rating of 1, with 100 being the safest, according to Neighborhood Scout. Still, like in all cities, most areas of Minneapolis-St. Paul are considered safe places to live, as crime tends to concentrate in a few areas. You can use this map to compare neighborhoods.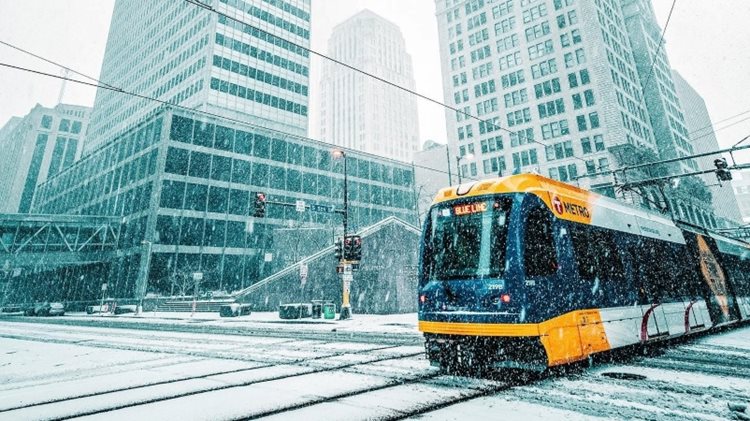 (Source: The Station on Washington via Facebook)
5. There's Cold, and Then There's Minnesota Cold.
Think you know cold? Try living in the Twin Cities. Winter temps in Minneapolis don't mess around, with a high of 24 degrees Fahrenheit and a low of 8 degrees Fahrenheit in January, the coldest month. The coldest temp recorded is from 1936, when it dropped to a blood-freezing -34 degrees Fahrenheit with an unfathomable windchill of -67 degrees Fahrenheit. Still, don't be surprised if you see some thick-blooded Minneapolis folk donning a T-shirt with no shame or shivers, even when it's in the 30s.

If you're not used to driving on snow or ice, make sure your vehicle is prepped and outfitted with the appropriate tires and an emergency kit. You'll also need the proper winter gear to keep your body warm and dry when you venture outside. However, feel free to break out the shorts and dresses during the absolutely gorgeous and crisp spring and summer months of May through September, when temps range from the high 60s to mid 80s and the sun shines bright.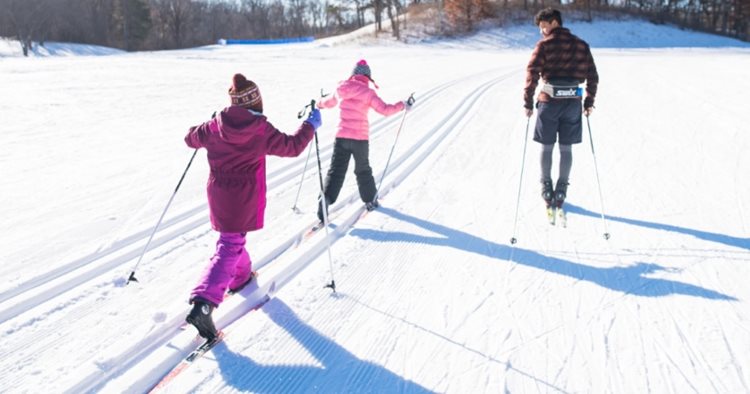 (Source: Minneapolis Park and Recreation Board via Facebook)
6. This Is a Year-Round Outdoor City.
Even with the Minneapolis winter temps that would lead others to hibernate inside, you'll find people out and about enjoying the fresh, frigid air. Folks in Minneapolis are an outdoors-all-year kind of people. Some popular activities include ice skating, ice climbing, and ice fishing in the winter; annual harvest festivals and leaf peeping in the fall; fresh farmers' markets and baseball games in the spring (go Twins!); and barbecues, fireworks, and lake watersports in the summer.

It probably helps that 98 percent of all people in Minneapolis live within a 10-minute walk of a park. Yes, really. Normally, for a city this size, we'd call balderdash, but since Minneapolis is the reigning champ of park systems in the U.S. (there are over 200 here!), we're kind of inclined to believe it. Plus, the Trust for Public Land isn't known for fibs.

Fun Fact: Rumor has it that the beloved Twin Cities moniker did not originally apply to St. Paul, the current city labeled as Minneapolis' sibling city. Minneapolis was first paired up and nicknamed with the nearby city of St. Anthony.
7. The Locals Can Be Hard to Crack.
The Minneapolis social scene may be pumping, but locals are known for keeping to themselves. You see, even though it's a big city, folks stay loyal to their peeps and often hang out with the same people they grew up with or went to school with. "Minnesota nice" may make Minneapolis sound like a place full of cuddly, warm extroverts, but it really means that while people here are courteous, they'd rather be left alone at first.That said, locals are friendly if you give them time, and you'll find plenty of fresh faces around town to bond with, too.

Q: What are the cons of living in Minneapolis?
A: If you're considering living in the Twin Cities, you'd better be prepared for some cold weather. The average high temperature in Minneapolis in January is a whopping 24 degrees Fahrenheit, with a low of a mere 8 degrees. You'll also want to be aware of the local reputation of "Minnesota nice," meaning a population that can be a little standoffish initially. And though there are many safe areas in the city, it's only considered safer than 1 percent of cities in the U.S. overall, according to Neighborhood Scout.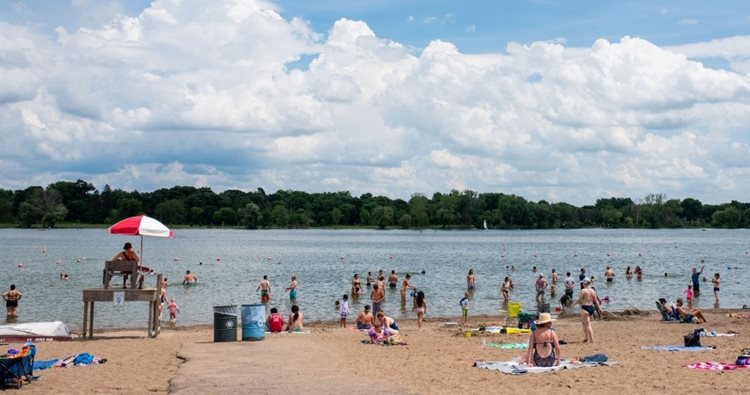 (Source: Minneapolis Park and Recreation Board via Facebook)
8. Minneapolis Is Known as The City of Lakes.
One of Minnesota's state nicknames is "The Land of 10,000 Lakes" — and it's not an exaggeration. In fact, there are more like 12,000 lakes throughout the state. While Minneapolis isn't floating on that many lakes, the city is home to 22 lakes, earning its "City of Lakes" nickname. The city's Chain of Lakes, composed of the five largest lakes in town, is where most of the action happens — you know, the fun canoeing, hiking, ice surfing (yes, it's a thing), boating, waterskiing, hockey games, and more.

Fun Fact: Minneapolis has many more monikers ... the Mill City, MPLS, The Mini-Apple, Miniature-polis, and Pickleville, to name a few.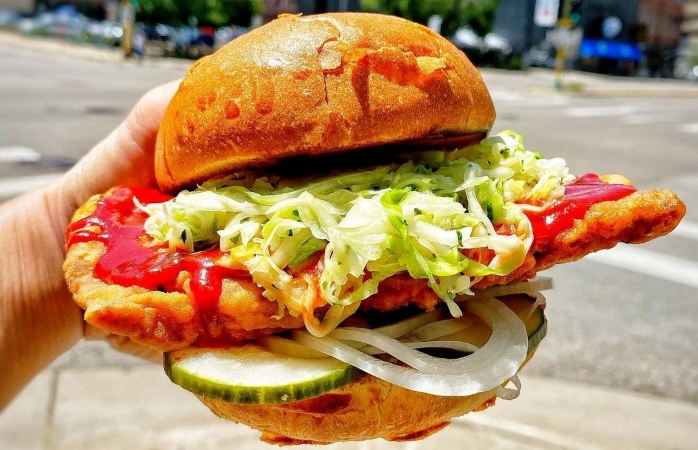 A chicken sandwich from Zen Box Izakaya
(Source: Zen Box Izakaya via Instagram)
9. There's More to the Minneapolis Food Scene Than Tater Tot Hotdish.
No shade to the Tater Tot Hotdish or its fans — the frigid temps of Minneapolis were made for hearty foods that comfort you like a warm hug. However, don't let the popularity or calorie count of this one dish mislabel the Minneapolis food scene as basic. Minneapolis eats are darn delicious, and top class! You know who agrees? The James Beard Foundation. Owamni, an innovative Minneapolis Indigenous restaurant, was named the best new restaurant of 2022 for the entire country.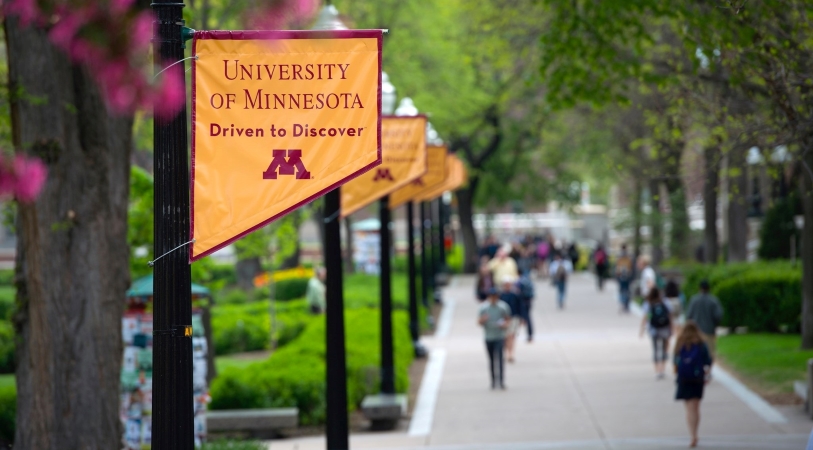 University of Minnesota
(Source: University of Minnesota Twin Cities via Facebook)
10. Schools in Minneapolis Aren't Stellar, But They're Still Above Average.
Niche gives Minneapolis' public schools an overall B- grade, though there are outliers. North Woods Elementary School ranks as the #1 best public elementary school in the state, while Nova Classical Academy Upper School is a charter school that's ranked as the #1 best public middle school in Minnesota. And as far as higher learning institutions go, U.S. News & World Report put the University of Minnesota (Ski-U-Mah!) Twin Cities at #53 on its 2024 Best National Universities list.

Making the move to Minneapolis? Compare moving costs for rental trucks, full-service movers, and portable containers. To get a personalized moving quote on local moves, visit PODS online, or call 855-706-4758 for details on long-distance moves.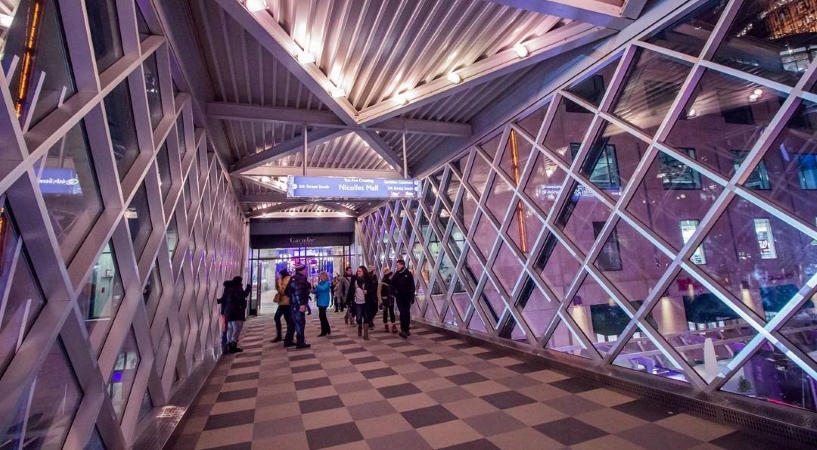 Minneapolis Skyway
(Source: @abollen via Instagram)
11. You Can Walk Through the Sky (Sort Of).
Most people get around by car, though you don't absolutely need a car to live here, as Minneapolis walkability and bikeability are both pretty decent. There's also a reliable public transit network via bus and light rail (though you'll need to plan ahead or use a rideshare if you're out and about late at night). If you're looking for a number to wrap your head around, the average work commute for someone living in Minneapolis, MN, is about 23 minutes.

One super cool and unique way to get around the city? The Minneapolis Skyway System, a large system of covered, raised, and connected bridge walkways for pedestrian use. These elevated pathways connect over 80 city blocks via 9.5 miles of walkways. It's actually the largest continuous, second-level bridge walkway system in the world — and a godsend in winter.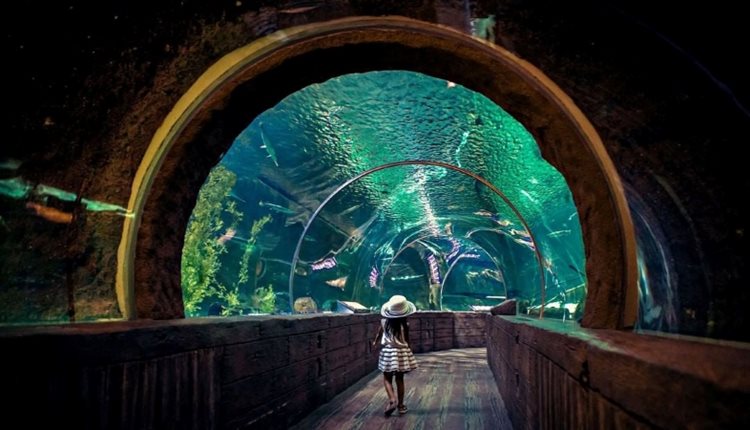 Ocean Tunnel at SEA LIFE Aquarium in Mall of America
(Source: Mall of America via Facebook)
12. Here Are 10 Can't-Miss Things To Do in Minneapolis.
Looking for more reasons to move to Minneapolis? Here's a list of the top 10 things to do in Minneapolis that you don't want to miss.
1. Make an Appearance at the Mall of America.
Admittedly, this isn't really something locals clamor to do, but you've got to see this monstrous mall at least once.

2. Catch a Live Theater Show.
Minneapolis has one of the liveliest and most robust theater scenes in the country, so take advantage by catching a production (or several) at one of the many local theaters.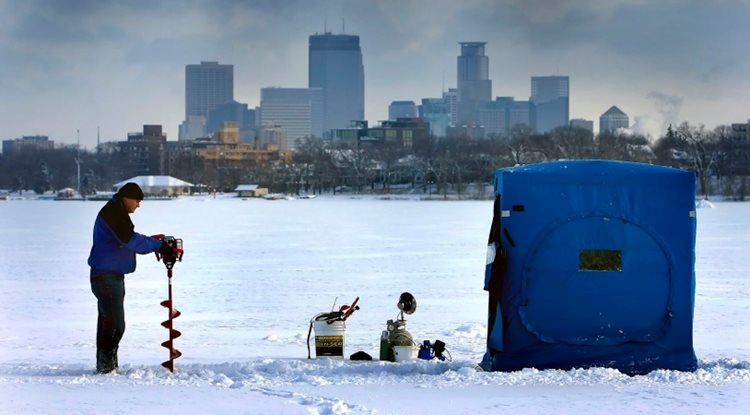 Ice fishing in Minneapolis
(Source: Minneapolis Park and Recreation Board via Facebook)
3. Try One of the World's Most Dangerous Winter Sports.
Ice fishing is not for the faint of heart, but it's kind of a bucket list item for the adventurous. A bonus to the Minneapolis winter temps is hard-frozen lakes, perfect for carving out a hole and casting a line. Just be sure to take safety precautions to protect yourself from falling through the ice, getting hypothermia, or frostbite.
4. Go for the Gamble.
Put it all on red just outside of town at Minneapolis' two casinos, the Mystic Lake Casino and Little Six Casino. Why go to Vegas when you can be your best James Bond right in your own backyard?
5. Hit Up the Country's Largest Open Studio Tour.
Every May, Minneapolis hosts Art-A-Whirl, a weekend-long art walk in the Northeast neighborhood where hundreds of studios, galleries, shops, and individual artists open their doors to the public for tours.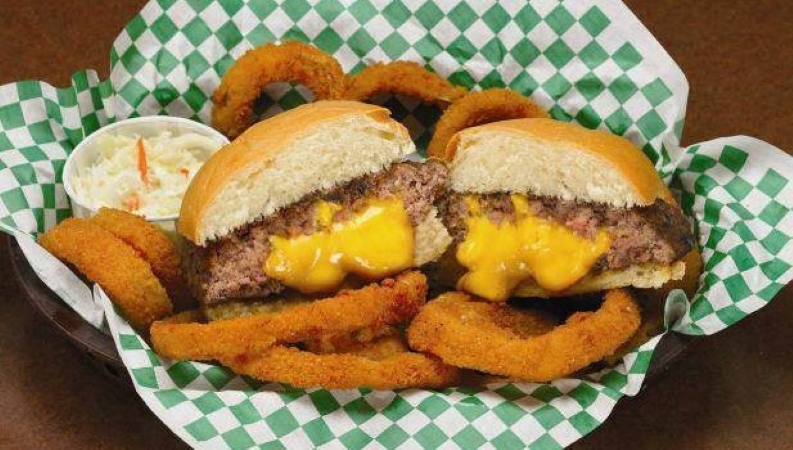 The Jucy Lucy
(Source: Meet Minneapolis via Facebook)
6. Sink Your Teeth Into a Jucy Lucy.
Perhaps rivaled only by the Tater Tot Hotdish, this chin-soaking, cheese-stuffed burger is a staple in Minneapolis — and the place to grab a bite is Matt's Bar and Grill in South Minneapolis, where it was invented.
7. Cheer on the Local Teams.
There's no two ways about it: Minneapolis is a sports town. Root for the Minnesota Twins at Target Field, go courtside at a Timberwolves game, get riled up at a Vikings football game, or go puck wild while you watch a Minnesota Wild hockey game.
8. Take Your Stomach Cruising Down Eat Street.

Not sure what you feel like eating? Let your stomach be your guide down the 17-block Eat Street, where you'll find over 50 different places to satisfy nearly any craving and solve even the most stubborn bouts of indecisiveness.
9. Take an Architecture Tour.
Minneapolis is full of gorgeous, historic architecture, and these tours will not only widen your eyes, but they'll also give you a little background on your new town.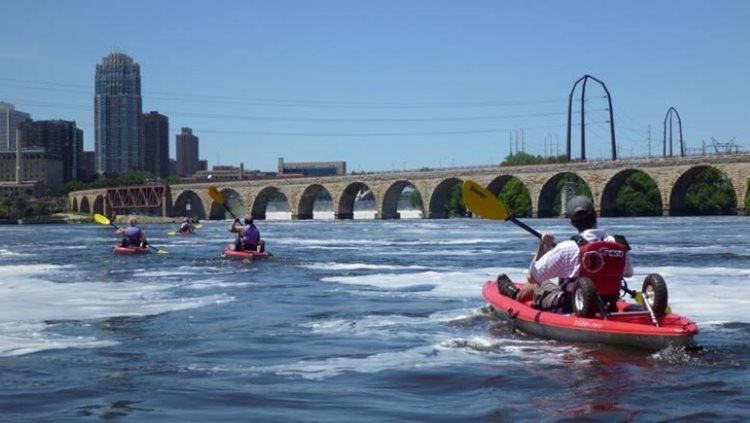 Kayaking on the Mississippi River
(Source: Meet Minneapolis via Facebook)
10. Mess Around on the Mississippi.
Frolicking in the most famous river in America is a popular pastime, so join in on the fun. Go on hikes, chase the rumble of a waterfall, sunbathe, fish, picnic, paddle, and more — just don't take this smack-in-the-middle-of-the-city natural waterpark for granted.
Planning Your Move
Whether you're moving locally or from another state, you can make it easier on yourself by choosing a moving and storage solution that lets you set your own pace, change dates as many times as you need, and reduce the risk of damage between homes. Stay ahead of the game with our ultimate Moving Checklist and time-saving packing and moving hacks. We wish you the best of luck, future Minneapolitan, on your upcoming move and hope you enjoy getting to know your new city!

Alex Keight is a frequent contributor to the PODS Blog who has moved 20+ times because she loves to experience new places.
Get a Quote
Choose the service you need
Comments
Leave a Comment
Your email address will not be published. Required fields are marked *