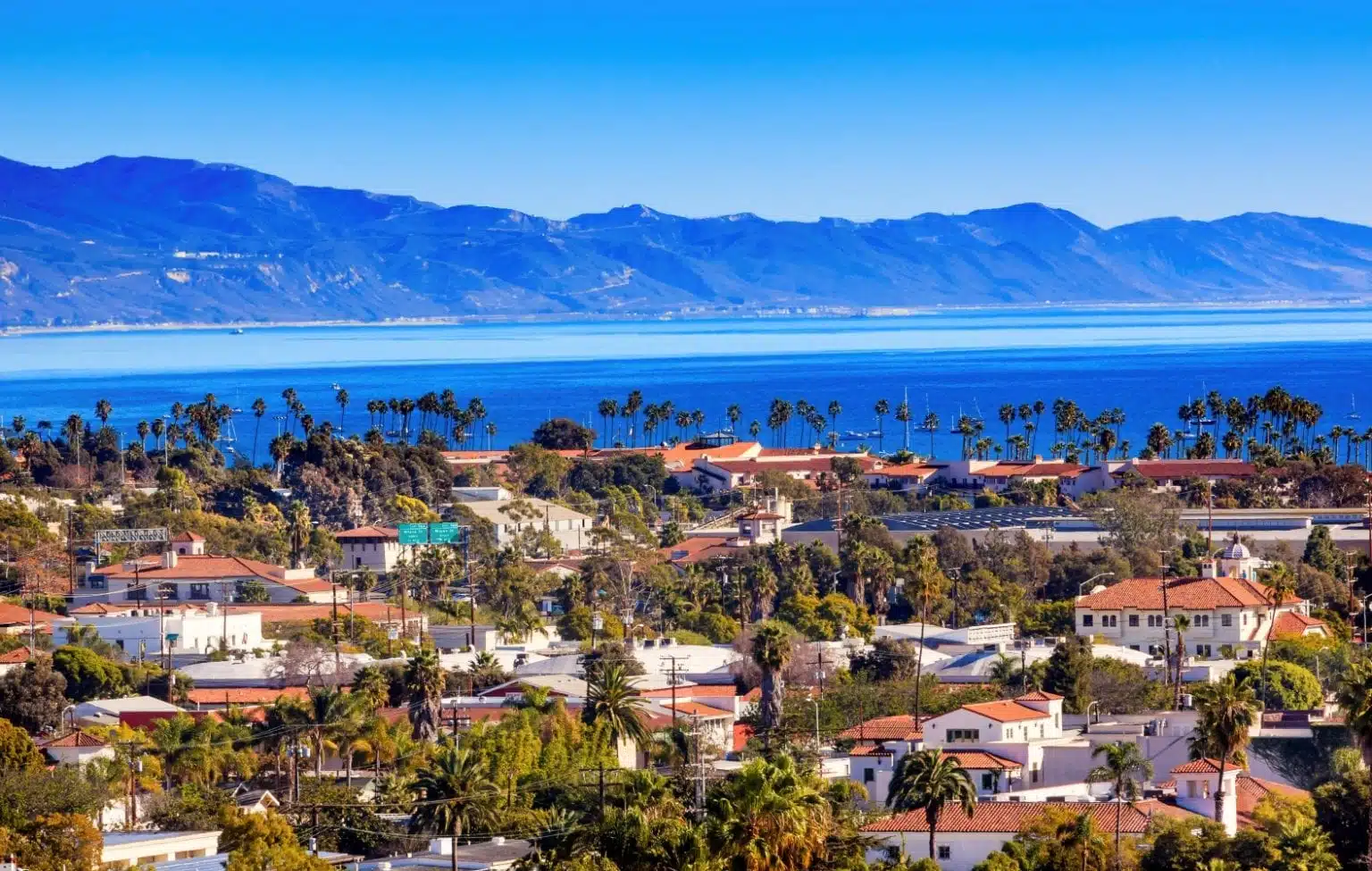 Dream of Living in Santa Barbara in 2023? Here Are 11 Things to Know About Life in This Coastal Paradise
Ever wonder what it's like to live in paradise? Living in Santa Barbara comes pretty darn close. Just ask anyone who's already made the move. Stunning cliffside views, pristine beaches, a gorgeous Mediterranean climate, historic architecture, and a sense of community — Santa Barbara offers all of that and more.
It's easy to see why the area is often referred to as the "American Riviera." The breathtaking views extend from the Pacific Coast, through the city, and up into the trails of the Santa Ynez Mountains (and, some would argue, even out to the nearby wine country). Within the city limits, you'll find top-notch schools, rich history and local culture, and excellent options for when you want to be wined and dined. We could go on and on.
But is life in Santa Barbara beauty and breezes all the time? And would it feel like living in paradise to you? Before making the move, here are 11 things we think you should know about living in Santa Barbara.
Q: Is Santa Barbara a good place to live?
A: Absolutely. If you can swing the steep cost of living, you'll love its beaches, top-tier schools, wine-and-dine culture, plethora of soothing outdoor activities, and 283 days of sunshine per year.
Living in Santa Barbara at a Glance
Santa Barbara is located along the Pacific Coast, just 97 miles (or two hours) northwest of Los Angeles.
More than 87,500 people call the city of Santa Barbara home.
Santa Barbara gets big love for such a small town; the city encompasses just under 20 square miles of land.
Even though Santa Barbara is a college town, it's also popular with retirees, leaving the 2023 median age hovering around 39 years old.
Even though Santa Barbara is a college town, it's also popular with retirees, leaving the 2020 median age hovering around 39 years old.
1. Living in Paradise Ain't Cheap.
A good question to ask before making the move: Is Santa Barbara an expensive place to live? Unfortunately, the answer is yes. But Santa Barbara isn't just expensive, it's one of the most expensive cities in California, and possibly the most expensive city in Central California. According to Best Places, the cost of living in Santa Barbara is nearly 55 percent higher than the national average — ouch!
Q: Is Santa Barbara cheaper than L.A.?
A: Not by much. Overall, the cost of living in Santa Barbara is about 7 percent cheaper than in Los Angeles. The costs of utilities and transportation here are a little cheaper than in L.A., but everything else in Santa Barbara (housing, health care, food, and miscellaneous) is more expensive.
2. Housing Costs in Santa Barbara Reflect the High Cost of Living.
One of the biggest factors affecting the cost of living in Santa Barbara is housing costs. The typical home value in Santa Barbara is a staggering $1.7 million, while rent for a one-bedroom apartment averages around $2,825 a month (for around 700 square feet). According to Niche, most residents are renters. But finding an affordable — or relatively affordable — rental can be challenging, so be sure to start your search well in advance of your move.
Part of the reasoning here behind high square-footage costs is that there are tight restrictions on development — plus, as mentioned earlier, this is a small city that's in high demand. A lot of the wealth here is inherited, and that includes property.
Q: How much do you need to make to live in Santa Barbara?
A: The average annual salary in Santa Barbara is about $59,500, according to Zip Recruiter, or just about $28.60 per hour. How does that stack up to the cost of living? Well, according to the MIT Cost of Living Calculator, the living wage for one adult without children in Santa Barbara is $24.85 per hour. For a household with two adults (and no kids) where one is working, that number goes up to $36.51 per hour, while the living wage for a two-parent household (both working) with two children is $31.86.
3. The Top 3 Best Neighborhoods to Live in Santa Barbara Are Vastly Different.
Santa Barbara has plenty of incredible neighborhoods to choose from, but (for this article) we've narrowed it down to three of our favorites. If you want to take a more in-depth look into some of the best places to live in "The American Riviera," check out our Top 5 Santa Barbara Neighborhoods.
1. Downtown Santa Barbara
While Santa Barbara isn't a sprawling city, the heart of its action can still be found pumping downtown. Stretching less than ten blocks, you'll be walking distance from oodles of good restaurants, activities, culture, and events, all while being surrounded by gorgeous Spanish Colonial buildings.
2. Isla Vista
Coming to Santa Barbara for school? This is where you want to be. Located next to the University of California at Santa Barbara (UCSB) campus, Isla Vista is pretty much exclusively for college cohorts. With that in mind, expect budget-conscious businesses and a very social vibe — oh, and it's close to the beach, of course!
3. Mission Canyon
This neighborhood swaps the Pacific beachfront for dramatic canyons in the Santa Ynez Mountains. If you want easy access to hiking trails, hope to frequent the Santa Barbara Botanical Gardens, or just love historic districts, this might be your "X marks the spot." Bonus? It's still just a 15-minute ride to the beach.
Other Santa Barbara suburbs worth considering:
• Montecito
• Goleta
• Summerland
• Carpinteria
4. The Central Coast Weather Is Delightful.
One of the best attributes of the area? The stellar weather in Santa Barbara. Temperatures typically range from the mid-40s to the mid-70s. With an average of 283 sunny days per year, you have ample opportunity to take advantage of all the outdoor activities and events throughout the city. Add to that a mild Mediterranean-like climate — dry and warm in the summer, wet and cool in the winter — that's typical in the area and less oppressive than some of the dry, desert-like areas found nearby in Southern California (lookin' at you, Los Angeles). That being said, "June gloom" is a real thing here, and you can expect a dreary, lingering ocean fog in May and June.
5. Life's a Beach! Here Are the Top 5 Santa Barbara Beaches.
Pristine beaches are a trademark of Santa Barbara life, and lounging in the sand and surf is a favorite pastime of locals and tourists alike. The city has a handful of beaches, each with its own specific draw, though all sport a beautiful coastal breeze. (Just don't forget your sandals. Tar balls are no joke, and they'll leave their mark on the bottoms of your feet and shoes.)
1. Butterfly Beach
This gorgeous stretch of beach makes for perfectly envious Instagram shots and quite often sports a backdrop of equally beautiful beachgoers — even the occasional celebrity. It's also a top spot for grabbing a cocktail as you watch the sun sink into the horizon.
2. Arroyo Burro Beach
Known as Hendry's Beach to the locals, this is Santa Barbara's premier dog-friendly beach. There's even a DIY dog-washing station set up in the parking lot, so you can get all the sand and salt water off your pooch before heading home.
3. East Beach
Energetic beachgoers and families flock to East Beach for its active amenities, like bike rentals to ride up the coastal trail, beach volleyball courts for a little friendly competition, ample parking, picnic areas, restaurants, and restrooms. Plus, its two-block proximity to the zoo makes it easy to have a surf 'n' turf experience all in one day.
4. Mesa Beach
Tucked away at the bottom of numerous stairs behind More Mesa Park, this natural beach is a local favorite (and secret — shhh!). It's split between a standard, suited section to the left and an unofficial, clothing-optional section to the right. Just bare (pun intended) in mind that there are no facilities here; it's simply a beautiful beachfront.
5. Leadbetter Beach
If a college-aged crowd, BBQ grills, and lots of activity sound like your thing, then grab your friends and a couple of burgers and head down to the always-popping Leadbetter Beach. Here you'll find sun worshippers and surfers alike. It's also a popular spot for windsurfing and beach walks.
Good to know: While Santa Barbara's beaches are popular for surfing, the magic disappears in the summer months when the Channel Islands block all the swells. However, dedicated surfers accept they'll just have to drive a half-hour to an hour to get around it and back on the waves.
6. Beware of Wildfires and Earthquakes.
Unfortunately, thanks to the dry summer heat, like in much of California in general, fires in Santa Barbara are a yearly problem. Whereas many cities have hurricane seasons, California has fire seasons. And in Santa Barbara, the high fire season starts as the humidity drops and the temperature and winds rise, usually around mid- to late-May, and lasts until October (or later). Fires can cause the normally clear and beautiful air here to be filled with smoke, though being on the coast does help.
Another natural disaster that affects Santa Barbara? Earthquakes. Although the city itself is not directly on a fault line, northern areas of Santa Barbara County rest near two that are related to the infamous San Andreas fault line. Earthquake preparedness is essential if you're a resident of the city, as is bolting large furniture to the floor or walls.
7. To Wine and Dine Is a Bonafide Pastime Here.
Napa may take the crown when it comes to California wine country, but Santa Barbara can hold its own bling in the ring, too. There are over 100 wineries in the Santa Maria and Santa Ynez Valley, many within a 30-minute drive of the city. Want a sneak peak? The 2004 Paul Giamatti film "Sideways" put Santa Barbara's wine country on the map, at least on a wider scale. While no one is going to force you to drink any Merlot (inside movie joke), be sure to try wines made from Chardonnay, Pinot Noir, and Sauvignon Blanc — all grapes that thrive in the climate and soil here.
If you're not up for a winery getaway, Santa Barbara has several tasting rooms where you can get your fix, too. In fact, it's a great way to preview what you'll find outside the city, so you can plan your next outing itinerary. And while you're at it, be sure to check out some of Santa Barbara's top-notch restaurants. We recommend starting with one of these:
8. Schools in Santa Barbara Are Top-Tier.
The University of California at Santa Barbara ranks 21st for Top Public Universities in America and 9th for Colleges with the Best Student Life in America, according to Niche. It's a wonder anyone can get any good studying done, though, with an obscenely stunning cliffside campus, complete with its own beach and lagoon. Santa Barbara City College (SBCC) isn't something to shake a stick at either. The SBCC campus boasts equally distracting cliff-top ocean views and ranks as the 8th Best Community College in America.
Niche gives the public Pre-K, elementary, middle, and high schools in Santa Barbara an overall collective A grade. Montecito Union and Cold Spring Elementary receive A+ grades from the site.
Already planning to move to Santa Barbara? Compare moving costs for rental trucks, full-service movers, and portable containers. Visit PODS.com to get a quote for a local move, or call 855-706-4758 for long-distance moving.
9. You Can't Miss Out on These Top Things To Do in Santa Barbara.
Don't be fooled by the city's small size — there's always a lot going on in Santa Barbara, and it's usually outdoors. Folks here love anything that will help them break a sweat. They enjoy festivals and take advantage of the surrounding natural beauty as much as possible. Here are our top 10 things you must do in Santa Barbara:
Take a Hike
Hiking is a favorite pastime in Santa Barbara, where getting the blood pumping in your legs is rewarded with gorgeous views and fresh coastal air. Some top trails at different difficulty levels include the Arroyo Burro Beach Loop (easy), Inspiration Point (moderate), and Tangerine Falls Trail (hard).
Shop a farmers' market
Santa Barbara goes big when it comes to fresh produce with farmers' markets six days a week in either Santa Barbara or nearby towns like Solveng, Goleta, and Montecito.
Celebrate the Summer Solstice
What started out as a humble birthday event thrown by local artists has grown into a full-scale annual event that the whole town looks forward to. Ring in summer with a colorful parade, musical performances, and vibrant vibe that draws over 100,000 spectators a year.
Peruse the shops on State Street
While admittedly a bit more of a tourist activity, Downtown Santa Barbara's State Street La Arcada Plaza is still a popular way to spend a sunny afternoon — especially if you enjoy shopping at boutiques, people watching, or soaking in the bustling atmosphere.
Catch a flick at the Santa Barbara International Film Festival
This is another can't-miss annual Santa Barbara event where you'll get a first look at hundreds of films from all over the world. Held early in the year, this festival lasts a whopping 11 days and features awards, a red carpet, and interesting Q&A's with actors, directors, and filmmakers.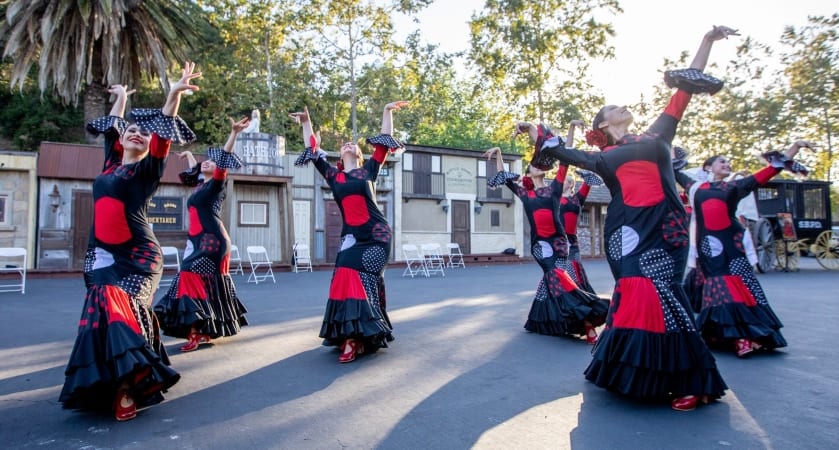 Celebrate Santa Barbara's historic culture at Old Spanish Days - Fiesta
For nearly 100 years, Santa Barbara has been throwing a huge party to honor its Mexican, Spanish, and Indigenous American history through educational events, performances, dances, and more. If you haven't figured it out yet, Santa Barbara loves to celebrate!
Flutter by the Coronado Butterfly Preserve
We've already established that Santa Barbara is beautiful, and having its very own butterfly preserve only further proves our point. As part of The Land Trust for Santa Barbara County, this attraction is a must for butterfly lovers. Visit between November and February and you'll find yourself surrounded by countless migrated monarchs hanging around until winter passes. Equally as beautiful? It's free!
Explore the Channel Islands National Park

Hop aboard an Island Packers cruise to take a quick trip to the Channel Islands, a heavenly, rugged national park that feels miles away from California. Be sure to put on your hiking shoes, though, because once you're here, these "Galapagos Islands of North America" are walking-access only.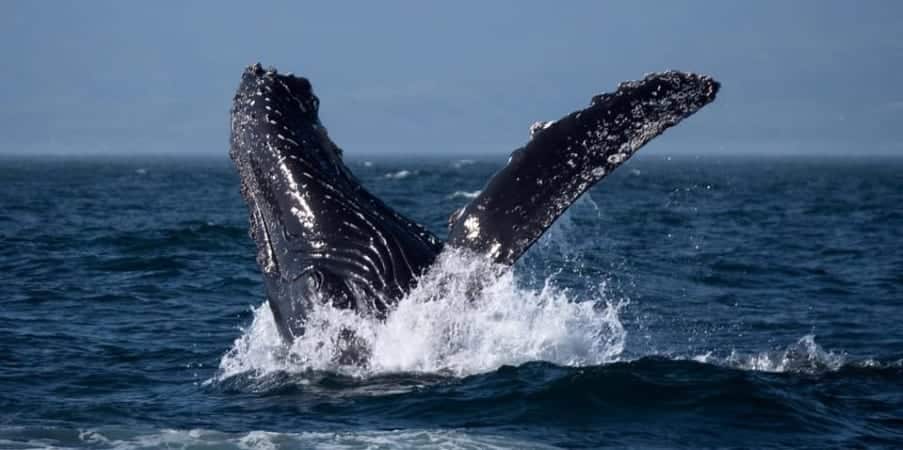 Have a whale of a time
Did you know you can go whale watching in Santa Barbara? Tack this onto the long list of nature-based experiences available in this coastal paradise. Depending on when you go, you can spot blue whales, humpback whales, gray whales, minke whales, and fin whales — you may even spot some dolphins, too.
Come out for 1st Thursday
Joining the party in Downtown Santa Barbara for "1st Thursday" (on the first Thursday of every month) is a great way to get to meet fellow Santa Barbara residents, soak in some local art and music, and grub up on your (new) favorite eats.
10. Santa Barbara Introduced Avocados to California — And Celebrates Them Every Year.
California is practically synonymous with avocados, and the state has Santa Barbara to thank for bringing the avocado up from Mexico back in 1871. The love for this green fruit has endured, and you can help celebrate it every year in Santa Barbara County at the California Avocado Festival (AVOFEST) held in Carpinteria, 11 miles south of Santa Barbara proper.
11. Santa Barbara Is as Laid Back as They Say.
Santa Barbara isn't a huge metropolis like San Francisco or Los Angeles. While there's always plenty to do and see, you won't find the hustle and bustle of California's bigger cities in this coastal town. What you will find is a chill day at the beach, relaxing brunch spots, live entertainment, and top-notch dining. If a day like that strikes your fancy, this is the place for you.
So is it paradise after all? If you've been persuaded to make the move to Santa Barbara, we can help you get there with our flexible moving and storage options. Starting from square one? No problem! Download our comprehensive moving checklist, find out how to vet moving companies and services, and learn the ins and outs of packing for a long-distance move.
---
Alex Keight is a frequent contributor to the PODS Blog who has moved 25+ times because she loves to experience new places.
Editor's note: For ease of reading, monthly rental prices were rounded to the nearest $25 and home values were rounded to the nearest $100.
Get a Quote
Choose the service you need
Comments
Leave a Comment
Your email address will not be published. Required fields are marked *