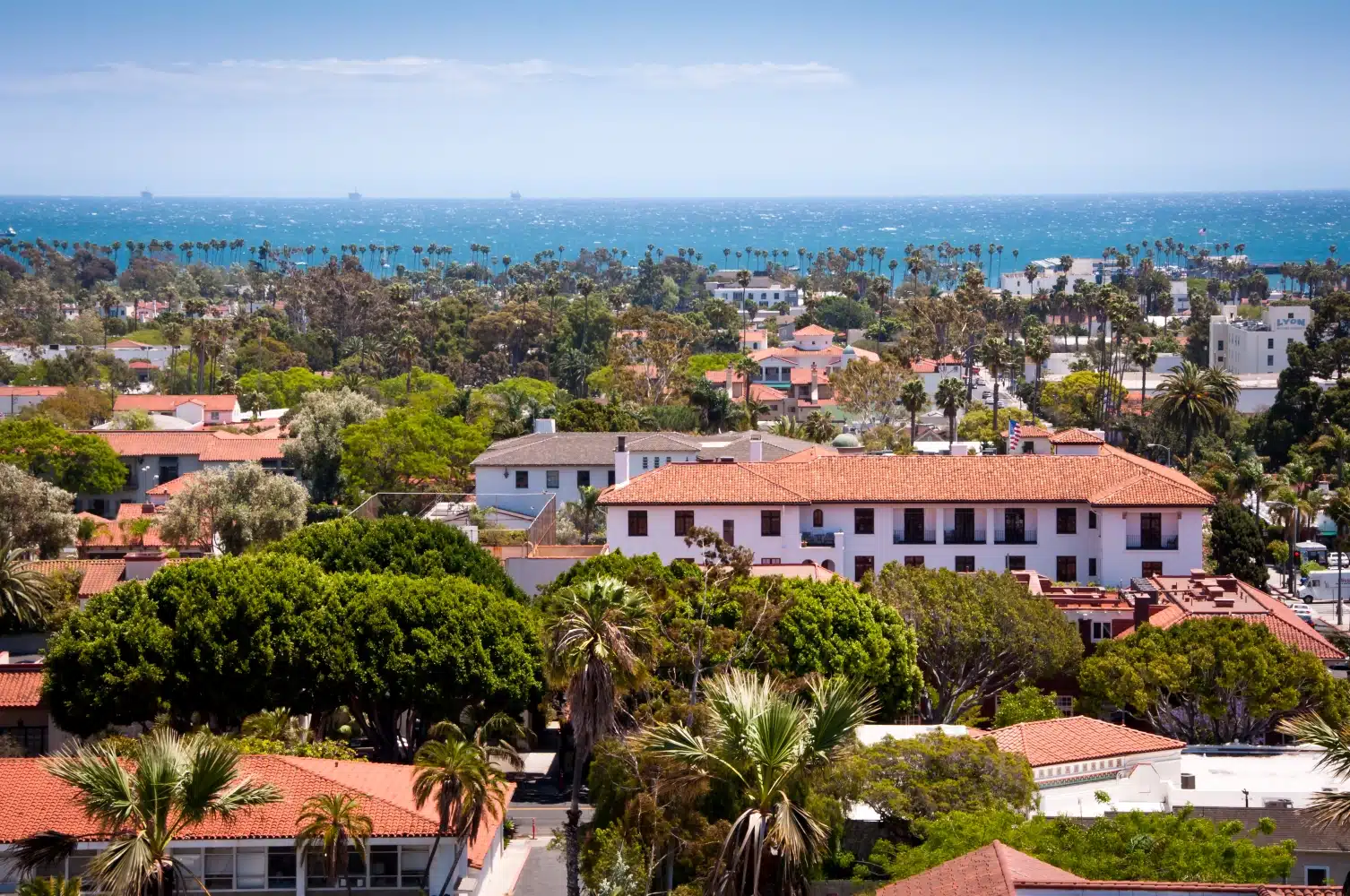 Top 5 Santa Barbara Neighborhoods That Should Be on Your Radar
Looking to snatch up your own slice of paradise along California's Central Coast by moving to one of the Santa Barbara neighborhoods? We don't blame you. Thanks to a temperate Mediterranean climate, relaxed vibes, and coastal and mountain views complete with a selection of local wineries, Santa Barbara earns its nickname as "The American Riviera."
Folks who live here have the privilege of spending their free time surfing in the Pacific, hiking mountain trails, biking winding paths, soaking up sun on the pristine beaches, and indulging in the city's excellent food, drink, and culture scene. Home to Santa Barbara City College and the University of California at Santa Barbara, the city also has some of the best elementary, middle, and high schools in the state.
Is this all sounding a bit too good to be true? Like any area, there are a few downsides. (Alas, there's no Camelot in real life.) Unfortunately, Santa Barbara's cost of living is one of the highest in the country, and the area faces an increasing risk of wildfires — a concern that's shared by many regions of California. Still, no matter how you slice it, this place offers up a piece of paradise pie that is pretty irresistible.
So whether you're finally taking the plunge on moving across the country or making a local move, we're here to serve up a taste of Santa Barbara through our five favorite neighborhoods in town. We'll also point you in the direction of additional neighborhoods and suburbs to keep on your radar as you search for your new home.
Our Top Five Favorite Spots To Live in the Santa Barbara Area
Even though Santa Barbara is small — just 21 square miles (43 if you include water) — the city's handful of neighborhoods offer different experiences with their own pros, cons, and sense of community. With that in mind, we've taken a closer look at our top five neighborhoods in Santa Barbara to give you the lowdown on vibe, location, who your neighbors would be, activities, schools, housing costs, and more. You can't go wrong in a place this beautiful — especially when you're rarely ever more than 15 minutes from the beach.
Q: Where should I live in Santa Barbara?
A: There really aren't any no-go areas of Santa Barbara, so you'll have to decide where to live based on your personal priorities. Do you want to live on the beach or in the mountains? Is being near a good school important to you? Do you want a yard or a view? Do you want to be able to walk places or be more remote? These are the questions to ask yourself and consider as you learn more about each neighborhood.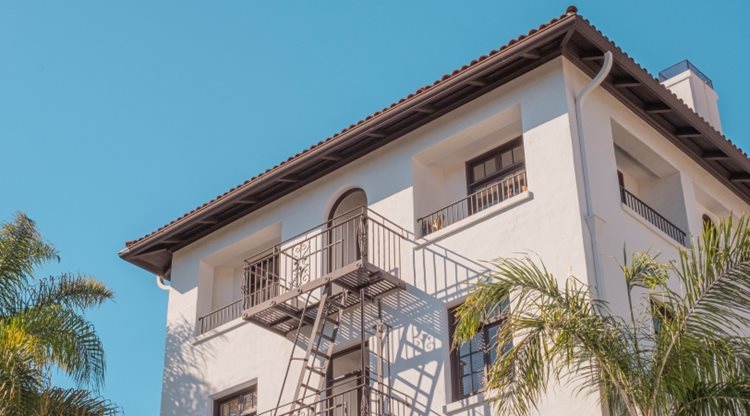 Downtown Santa Barbara
(Source: Philippe Gauthier via Unsplash)
1. Downtown Santa Barbara
Average rent (one-bedroom): $2,325
Average home value: $1,56M
Great for: Public schools, families, young professionals, nightlife, retirees
Head straight for the big heart of this small city if you're looking to be surrounded by beautiful Spanish architecture, culture, and some of Santa Barbara's staple eats. This is where you'll find most of the city's best restaurants, shopping, nightlife, and entertainment — all pretty much within a walkable (or bikeable!) eight-by-four-block area. It's got the right amount of charm, is delightfully vibrant, and has a good mix of residents, from young professionals to families to retirees.
Downtown housing options offer a good selection, whether you're looking for an older single-family ranch home, bungalow, or cottage or a more contemporary apartment, condo, or townhome. Unsurprisingly, it's an extremely popular place to live, and finding available homes and rentals can be challenging. According to Zillow, the average home value in this area is $1.56 million as of October 2023. And average rent in Downtown Santa Barbara for a one-bedroom apartment is $2,325 a month, but rentals vary greatly here, and you could easily find something for less (and definitely for more).
As far as schools go, Downtown Santa Barbara is home to the Anacapa School, a small, successful, and sought-after private school for grades 7-12. According to Niche, the student-teacher ratio here is 6:1, and an impressive 100% of graduates go on to attend a 4-year college. The downtown area is also home to the Alta Vista Alternative High School (which has an A- grade on Niche) and The Colleges of Law, a private law school (unaccredited by the American Bar Association).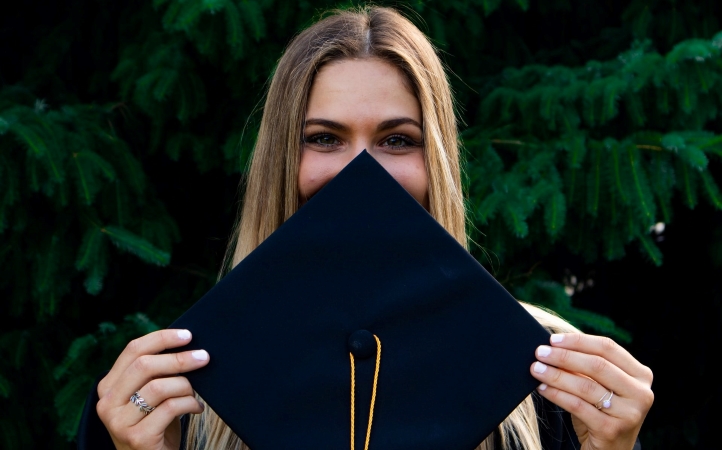 (Source: Evan Mach via Unsplash)
2. Isla Vista
If you're moving here to attend the University of California at Santa Barbara (UCSB), chances are you'll end up living — or at least looking — in Isla Vista. This neighborhood is a natural choice for students and faculty alike, thanks to its adjacent proximity to campus. Rentals reign in this area, and you'll find a lot of coffee shops, cheap eats, and tons of things to do — just keep in mind they're all geared toward the university crowd.
Rental options here cover multi-unit apartment buildings, houses and house shares, and duplexes. According to
RentCafe
, as of July 2023, the average rent in Isla Vista is $3,150 for about 800 square feet of living space. On the plus side, a lot of the rental properties are contemporary (or at least renovated inside) and feature dishwashers, in-unit or in-building washers and dryers, and other modern amenities.
Even if UCSB isn't what's bringing you to town, Isla Vista could still be your spot if the college atmosphere is what you crave. Bonus? This neighborhood edges right up against the beach. There are also a lot of parks, and Isla Vista is a very bike-friendly community.
Pro Tip: Start your search here early to get the best selection and avoid the rush just before the start of the school year.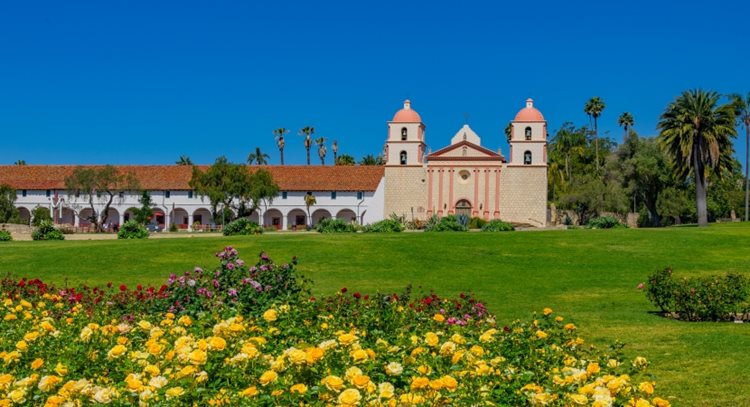 Old Mission Santa Barbara

3. Mission Canyon
Located between the Santa Ynez Mountains and the Pacific Ocean, Mission Canyon sits less than a mile north of the famous Old Mission Santa Barbara, a living historical landmark founded by Father Fermin Francisco de Lasuen for the Franciscan friars in 1786 that's known for its graceful Spanish architecture.
Homes here offer a little bit of everything, including contemporary builds, ranch homes, historic homes built in the 1920s and '30s, cottages, bungalows, and Santa Barbara's ever-present Spanish-style homes. And many are built into the hillside, setting up great views. Of the sold homes in this area, the median home sale price is around $2.44 million as of October 2023. And apartments? They're a rare find.
It's also important to note that although the plentiful trees and vegetation keep residents close to nature, the neighborhood itself can feel slightly removed from the rest of Santa Barbara (a pro for some), and the fire risk is very real.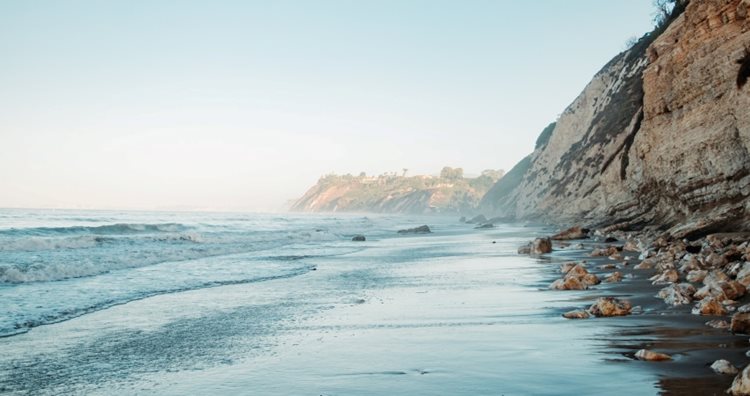 Santa Barbara bluffs
(Source: Jake Grella via Unsplash)
4. The Mesa
Average rent (one-bedroom): $3,800
Average home value: $2.12M
Great for: Public schools, families, outdoor activities
Want a neighborhood with a view, youthful spirit, and historic heart? Santa Barbara's blufftop Mesa checks these boxes and then some. Come here for winding bike paths, beach access, decent schools, plenty of parks and playgrounds, proximity to Santa Barbara City College, and a diverse collection of residents that keep this neighborhood young in body and at heart. To get here is a literal uphill journey, but ask anyone who lives here, and you'll find no complaints.
Tract-style homes are the predominant choice, thanks to the building boom back in the 1950s when the neighborhood was first gaining steam, but more contemporary-style housing (Mediterranean, ranch, and cottages) can also be found. The Mesa is divided into three distinct areas: East Mesa, West Mesa, and Alta Mesa. According to Zillow, the average home values in East Mesa and West Mesa are about $2.41 million and $1.99 million, respectively, as of October 2023. And Alta Mesa, being further from the coast, has an average home value of about $1.95 million. RentCafe shows rent in East and West Mesa averaging $4,175 a month for a one-bedroom apartment, while Alta Mesa's average rent is $3,050 as of July 2023.
The Mesa is home to Washington Elementary School, which is ranked 5 out of 10 by Great Schools and the 5th best public elementary school in Santa Barbara County by Niche. Some downsides to living the high life up in Mesa? You'll be lacking in any real entertainment or grocery store options (outside of the popular and pricey gourmet health food market Lazy Acres), but for many residents that's hardly enough to tip the scales.
Q: What is the nicest part of Santa Barbara?
A: There's really not a bad part of Santa Barbara to name, and all of its neighborhoods are lovely in their own ways. Riviera is gorgeous, thanks to its Spanish-style mansions, mountainous backdrop, and scenery that resembles the French Riviera it was named for. The Mesa — comprising East, West, and Alta Mesa — is one of the nicest areas, too, owing to its beaches, bike paths, and proximity to downtown Santa Barbara.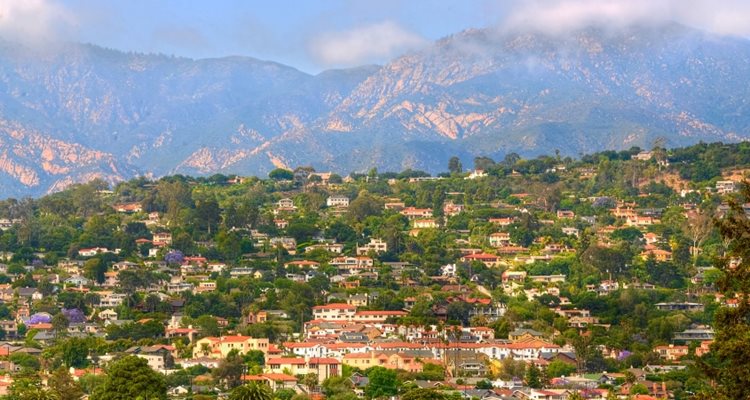 Riviera
5. Riviera
Average rent (one-bedroom): $2,300
Average home value: $3,33M
Great for: Downtown access, scenic vistas, older professionals, retirees
You can't talk about Santa Barbara neighborhoods without mentioning Riviera. One of the city's most sought-after neighborhoods, Riviera gives residents access to the Mediterranean good life with its large, gorgeous Spanish-style homes and relaxed, easy-breezy vibe. Located 10 minutes from downtown, this neighborhood draws in a slightly older crowd of professionals, retirees, and folks that are looking to tuck in, stay awhile, and enjoy the quiet life with a glass of local wine. Residents in Riviera trade having front and back yards for balconies and decks — where they are more than happy to soak in the stunning views of either the Santa Ynez Mountains or Downtown Santa Barbara.
Since residents tend to enjoy living here, homes don't often go on the market — and when they do, they usually list for somewhere from $1.5 million to $3 million and up. Homes here are large (bordering on mansions), usually have at least three bedrooms, and are between 2,000 and 5,000 square feet. A huge plus of living so high up? Your deck views are rarely interrupted by the fog that can plague the rest of the city below. Notice to parents: There are no schools in Riviera, so you'll be commuting to nearby neighborhoods if you choose the high life.
Q: What is the wealthiest part of Santa Barbara?
A: With an average home value of $3.33 million, Riviera is one of the wealthiest parts of Santa Barbara. The cost of living there is more than 27 percent higher than the national average and about 15 percent higher than the California average. Locals clearly think it's worth it, though, as home listings don't come on the market often.
Other Santa Barbara Neighborhoods, Suburbs, and Surrounding Cities To Check Out
Montecito
Hope Ranch
Carpinteria
Goleta
Summerland
Funk Zone
San Roque
Solvang
Upper East
Los Olivos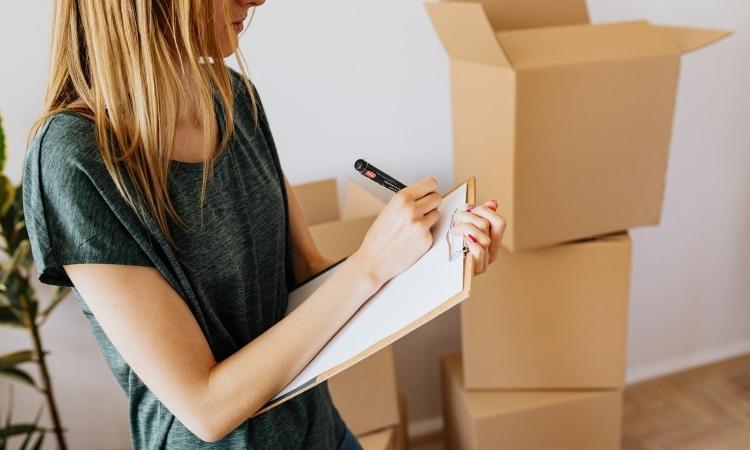 (Source: Karolina Grabowska via Pexels)
Planning Your Move to Santa Barbara
Now that you've got a better sense of the best Santa Barbara neighborhoods, what next? With any kind of move, it's never too early to start planning, even if it's just doing research. And because no two moves are the same, finding a flexible, personable, and customizable moving service is key. Need to store your things before or after your move? No problem! With PODS, you can keep your portable moving and storage container as long as you need. Need to change the dates for delivery or pickup? PODS is flexible with scheduling, too.
We've even got you covered with all the info you need to know before, during, and after your move, from tips for getting accurate moving cost estimates to how to pack to avoid damage during long-distance moves and much more on the PODS Blog.

Based in Los Angeles, Alex Keight is a freelance writer and frequent contributor to the PODS Blog. She has moved 20+ times because she loves to experience new places.
Get a Quote
Choose the service you need
Related Articles
Dream of Living in Santa Barbara in 2023? Here Are 11 Things to Know About Life in This Coastal Paradise
Read more
Comments
Leave a Comment
Your email address will not be published. Required fields are marked *