Moving to Winnipeg? More Canadians are doing just that for the affordable real estate and economic diversity. Sure, you'll need to pack your warmest parka to brave one of Canada's coldest major cities, but good news — Winnipeg weather is very bright and sunny year-round. Enveloped by prairie and forests, you'll be spoiled with beautiful trails and hundreds of lakes, including iconic Lake Winnipeg, the earth's eleventh-largest freshwater lake, only 30 minutes north. And that's just the outdoors. Before we hop into our choices for the best Winnipeg neighbourhoods, let's take a bird's-eye view of the city overall.
What's living in winnipeg like?
Sporty yet cultured, the city offers up many recreation facilities, performing arts venues and art galleries like the Winnipeg Art Gallery, which houses the world's largest collection of contemporary Inuit art. Centennial Concert Hall is the main venue for the Winnipeg Symphony Orchestra, the Manitoba Opera and the Royal Winnipeg Ballet, while the Royal Manitoba Theatre Centre hosts over 250 performances annually. Plus, the city hosts Folklorama, the largest multicultural festival in the world.
Is it really cheaper to live there?
If you're moving from another major city, it's fair to say your expenses will decrease when you move to Winnipeg. Want to do a quick comparison? According to RE/MAX's Fall Housing Market Outlook 2021, the average detached house is about $377,000, while a condominium is about $244,000. If you're looking to rent, a 1-bedroom apartment is about $1,000 per month. What about the cost of living in Winnipeg? In terms of Western Canada, you can expect to spend roughly 20% less than you would spend living in Calgary, or 40% less than you would in Vancouver.
So... Where should i live?
Now that you know what to expect, it's time to explore the best Winnipeg neighbourhoods. Although there are several more that could make the list, here are six carefully selected options that complement almost every life stage and style.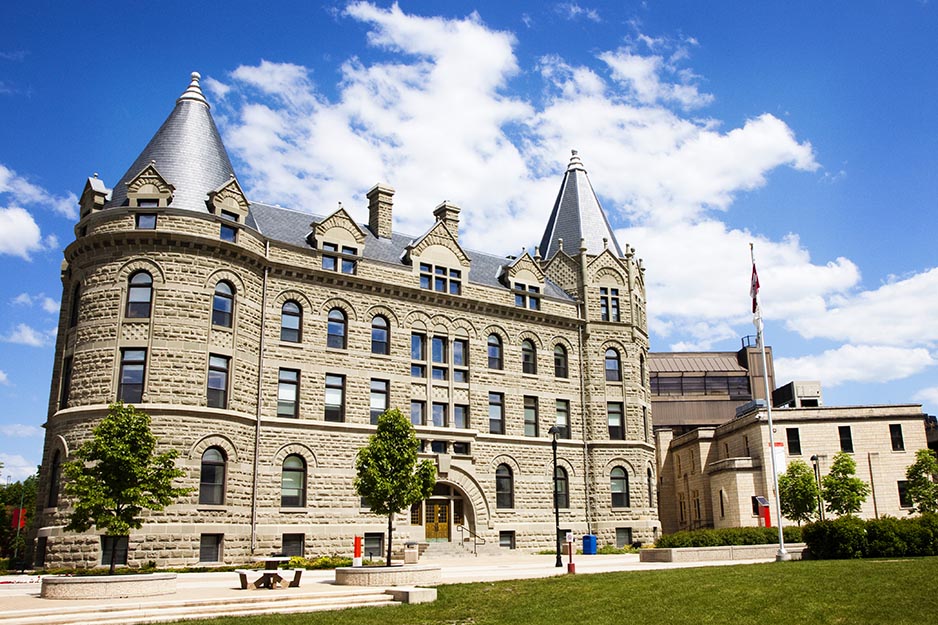 Norwood Flats
Homes sell fast in this coveted neighbourhood and it's easy to see why. According to Moneysense.ca, part of the big draw can be attributed to the early 20th century character homes studded along tranquil streets. And don't be surprised if neighbours wish you a warm "bienvenue" to the St. Boniface district – it ranks as the largest francophone community in Western Canada. Moving with the family? You'll be treated to plenty of parks and playgrounds, as well as quick access to the Red River for boating or kayaking. Both the University of Manitoba and the University of Winnipeg are a short bus ride away, while downtown is within walking distance. Need some retail therapy? Explore the shops on St. Mary's Road or the specialty boutiques along Marion Street. As for real estate, you'll find a range of small to large homes and even some affordable fixer-uppers. There are several condos here, too.
Charleswood
Longing to settle down in a quiet, idyllic neighbourhood? This semi-rural community may be perfect for you. Young families will appreciate the elementary and high schools in the area, while retirees will enjoy a reasonable cost of living and excellent medical facilities. As for leisure time, you can hit up one of the many delicious eateries – or enjoy the great outdoors with a bit of cycling or bird-watching. Walk through Assiniboine Forest with 700 acres of wilderness or explore the impressive Harte Trail – a 6.5 km stretch of the Trans Canada Trail. Bordering Charleswood is Assiniboine Park, which offers 1,100 acres of fun including a zoo, English Gardens and live shows at the Lyric Theatre. For a day of shopping, visit local spots like Outlet Connection Winnipeg and the city's only IKEA store. Commuters, take note: downtown is just a 20-minute drive away.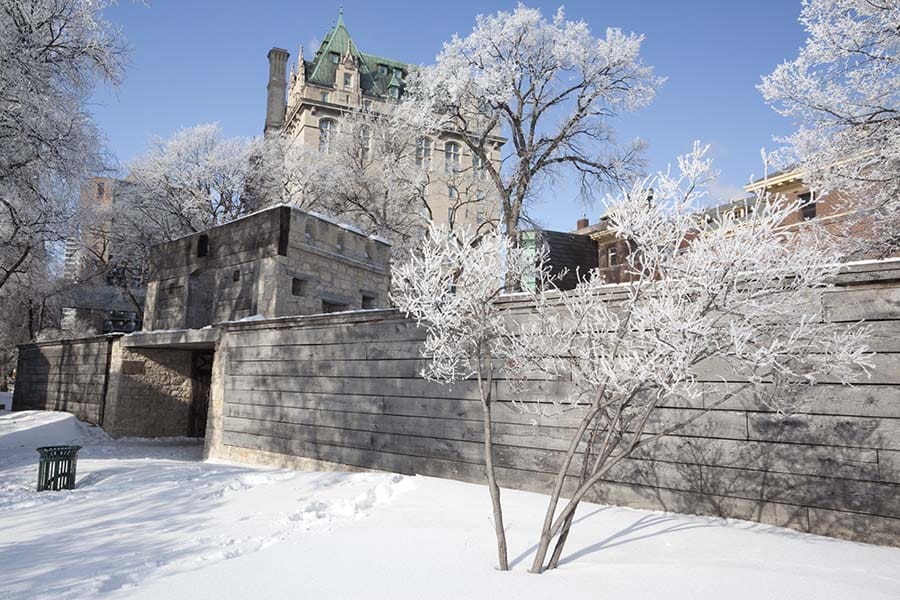 Fort Garry
Lively and diverse, Fort Garry is continuously developing. You'll find everything in this neighbourhood from eclectic shops and restaurants to entertainment. Home to the University of Manitoba, it's perfect for students thanks to the large number of apartments. Conversely, it also has some of the city's most expensive homes on South Drive along the Red River. Sports or music fans will cheer knowing it's home to Investors Group Field where the Winnipeg Blue Bombers and Valour FC face off and everyone from Paul McCartney to Taylor Swift has performed. Hungry? Hit the Pembina Strip for some of the city's best Chinese and Korean joints. Need some R&R? Head to Thermea Spa for Scandinavian treatments or spend a day at the Crescent Drive Golf Course. Whatever you're craving, Fort Garry delivers.
St. James
One of Winnipeg's original districts, St. James is known for its green spaces and offers plenty to explore – even indoors. With plenty to do with the kids like trampoline parks and virtual reality game centres, it's a great place to settle with the family. For starters, it's home to Winnipeg's largest mall, CF Polo Park, and several big box retailers. You'll also find iconic restaurant chains mixed with local gems serving everything from Japanese to Greek. History buffs will love visiting Grant's Old Mill, The Historical Museum of St. James, or Air Force Heritage Park. Nature lovers can use the handy pedestrian bridge over the river to reach Assiniboine Park – or head to the Living Prairie Museum to see more than 160 plant species.
Pro Tip: Whether you're downsizing or have the whole family in tow, moving doesn't need to be stressful. PODS Moving and Storage makes moves simple by delivering a portable storage container right to your driveway so you can pack and load at your own pace. PODS will do all the driving, too. Just give them a call when your container is all loaded up and they'll deliver it straight to your next home, or to a secure Storage Centre if you need some extra time to find that perfect place. Need some extra hands? PODS can even refer you to local packing and loading companies that make moving day a breeze.
Exchange District
Fun fact: this trendy area is called the "Chicago of the North." Fuelled by a creative community – and set against charming historic architecture – it has many modern studio apartments, lofts and condos filled with young singles and professionals. You'll notice numerous innovative businesses from architecture firms to photography studios, which feed the constant entrepreneurial buzz here. Not surprisingly, there are loads of hip restaurants, boutiques and galleries in the area, including 40 unique local retailers. In fact, it's Winnipeg's destination for one-of-a-kind finds. You'll even find green space for a touch of tranquility. Some would argue its biggest treasure is Old Market Square, paved with cobblestone streets. Here you'll catch Jazz Winnipeg, the Winnipeg Fringe Theatre Festival and the Manitoba Electronic Music Exhibition.
Crescentwood
Picture majestic old estates on beautiful lots that take you back to another era. Although Crescentwood has expanded to include smaller homes, condos and apartments, this area is still considered one of Winnipeg's more affluent neighbourhoods. The definition of family-friendly, there are elementary and high schools in the area and plenty to do on cold-weather days thanks to the Central Corydon Community Centre which offers cool amenities like a wading pool and boxing gym. While mainly residential, the area also boasts trendy shops and restaurants the whole fam will love. And you're never far from action. Nearby Osbourne Village is where thousands gather every year for Canada Day festivities. You're also next door to Little Italy and its trattorias. Worried about commuting? Downtown Winnipeg is just a 10-minute drive or half-hour bus ride. Enough said.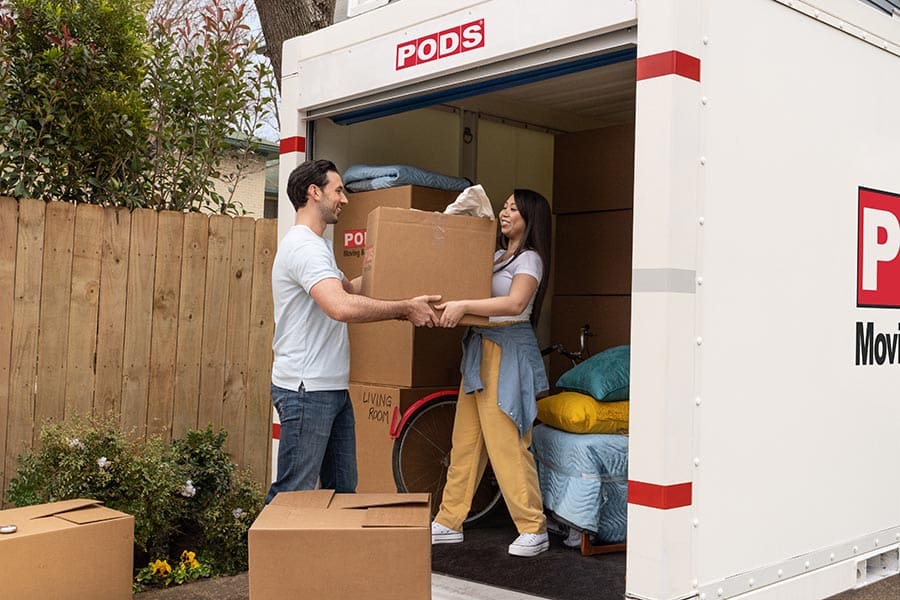 Feeling inspired to make the move to St. James? Maybe Norwood Flats is calling your name. Whichever Winnipeg neighbourhood you choose to move to, the PODS Blog is your resource to get you there. You'll find everything from a checklist to purge your home of clutter before a move to guides on buying and selling your home. And if the "Peg" isn't quite your speed, check out our breakdown of the most affordable major Canadian cities, then dive into our neighbourhood guides for Vancouver, Edmonton, and Toronto.
---
Talar Sakarya is a freelance writer based in Toronto. Eternally curious and restless, she loves to travel and ranks Italy, Ireland, and Indonesia as her top three favourite destinations.
Get a Quote
Choose the service you need
Comments
Leave a Comment
Your email address will not be published. Required fields are marked *