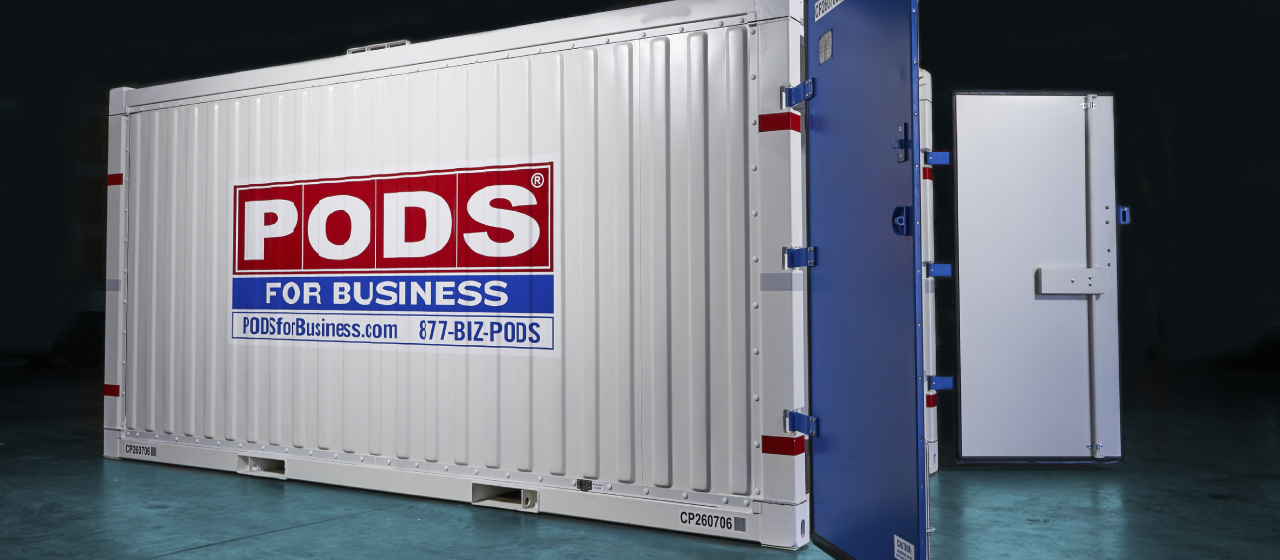 PODS Storage Containers VS. Mobile Mini
Compare PODS vs. Mobile Mini and see why we are the best-in-class for moving and storage. On-site, temporary, long-term, or portable storage - PODS has your answer.
Compare PODS vs Mobile Mini Commercial Containers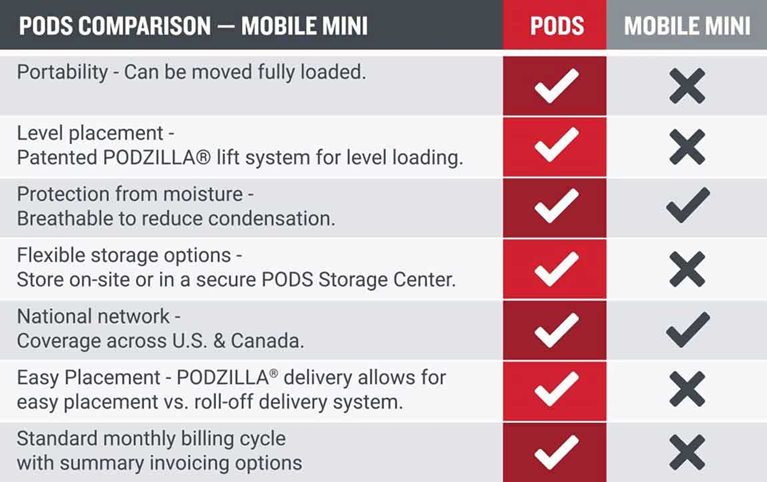 Why choose PODS over Mobile Mini?
Mobile Mini can't measure up when compared to the benefits PODS portable storage containers offer businesses. With more than 25 years of experience, we haven't met an industry we couldn't help.
Your time is better spent running your business than managing your invoices. That's why PODS runs on a standard monthly billing cycle and offers summary billing options, instead of a 13-month billing cycle with invoices for each individual charge.
Whether it comes to protection, portability, a nationwide network of containers, or unequaled business storage options, PODS has the moving and storage solution that works for you.
Contact PODS for Business
The Innovators of Moving and Storage
Trusted Nationwide Network
PODS offers
multiple container sizes
to meet your moving and storage needs. Order as many as you need of our 8-foot, 12-foot, or 16-foot storage containers to fit all your job requirements.
Think of a PODS container as an extension of your storage space. Save time spent loading and unloading deliveries, have your inventory accessible, and protect valuable equipment.
Experienced Business Solutions Specialists
PODS excels at handling all the logistics to meet your unique business storage and moving requests. Have your loaded container delivered and picked up at your location according to your schedule.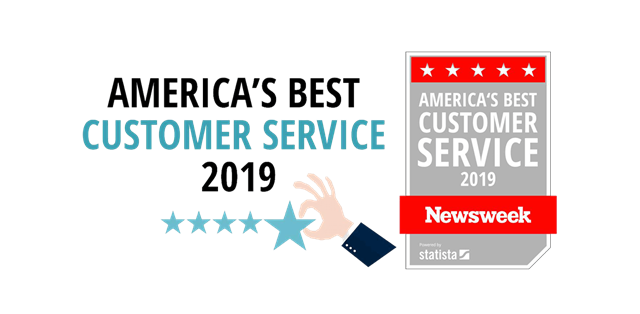 Award-Winning Customer Service
We don't just promise great customer service, we deliver it. In a survey commissioned by Newsweek, PODS ranks #1 in customer service within the moving services category, beating our competitors like Mobile Mini. Our highly trained Business Solutions Specialists understand construction logistics and work with you to determine your construction site requirements, from ground breaking to ribbon cutting.
Some of Our Partners that Trust Us for Moving & Storage@Model.Title.HeadingType>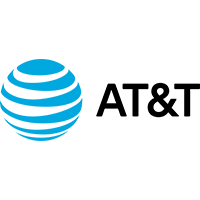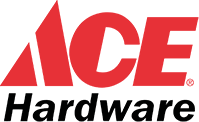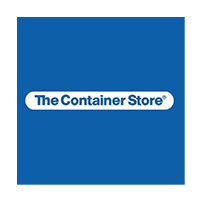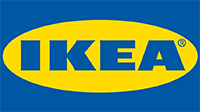 Discover the PODS Advantage
PODZILLA Portability

PODZILLA, our mobile state-of-the-art lift system, gets your secure PODS storage container exactly where you need it, requiring only a minimum of 38 feet of maneuverability.

PODS can deliver your loaded container right to your jobsite, parking lot, or special event ready to help you get things started.


Fully-Loaded Mobility

Move your container as often as you need to, where you want it to be. PODZILLA keeps your contents level no matter how many times or where you want to load and unload your container.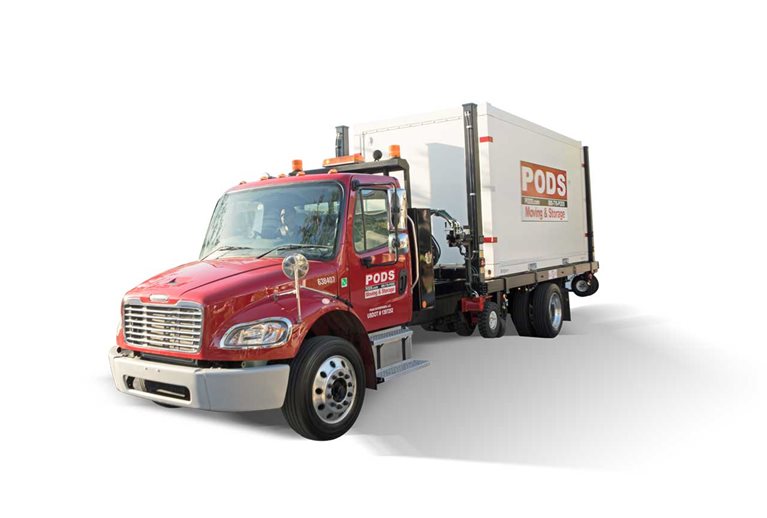 PODS On-site Storage Containers
PODS Containers With Your Business In Mind

PODS portable storage containers provide the perfect solutions for businesses during remodels, renovations, construction projects, and for inventory management.

Keep your containers securely on-site throughout your project or have your valuable property stored safely in your container in a PODS Storage Center until you need it. PODS creates the ideal storage solution for you until the project is done.

One of the Strongest All-Steel Containers On The Market

PODS All-Steel Commercial Container has a heavy CorTen steel frame, a steel roof with anti-condensation interior coating, and multiple locking options.

PODS Commercial Containers have an on-site capacity of 10,000 pounds, yet are designed to conveniently fit into a parking space.
Contact PODS for Business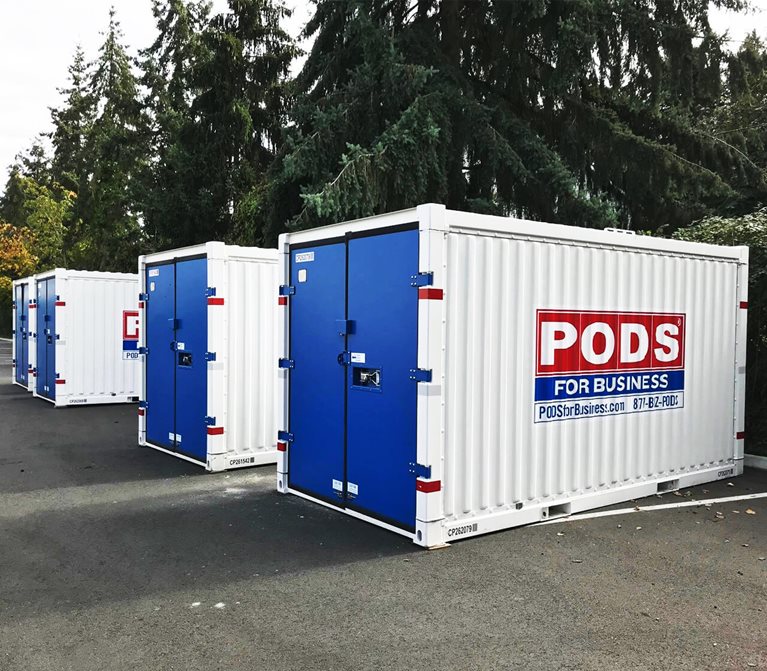 Get a Quote for PODS Business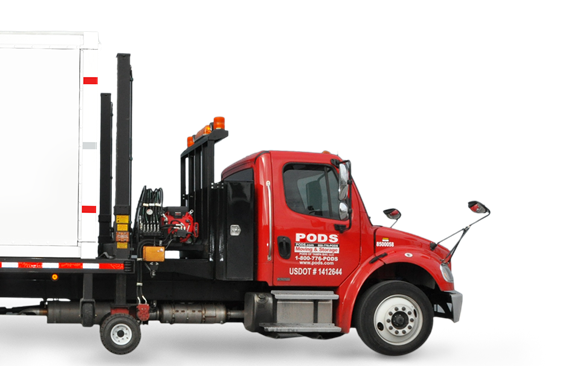 Choose the service you need