Take advantage of our limited time offer. Enter promo code HOLIDAY25 to save up to 25%.
See offer details
.
PODS Moving & Storage Sacramento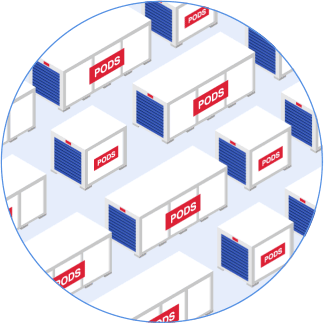 This may take up to 30 seconds.
We're searching over 200,000 containers to find you the best price.
Moving to Sacramento
When preparing to move to Sacramento, trust PODS for flexible moving solutions. Choose the
portable container size
that works for your items and we'll drop it off at a time that works for you. Load it up at your own pace and when you're done, we'll drive it to your new home. If you want to take your time find a place, keep it in a
secure PODS Storage Center
nearby.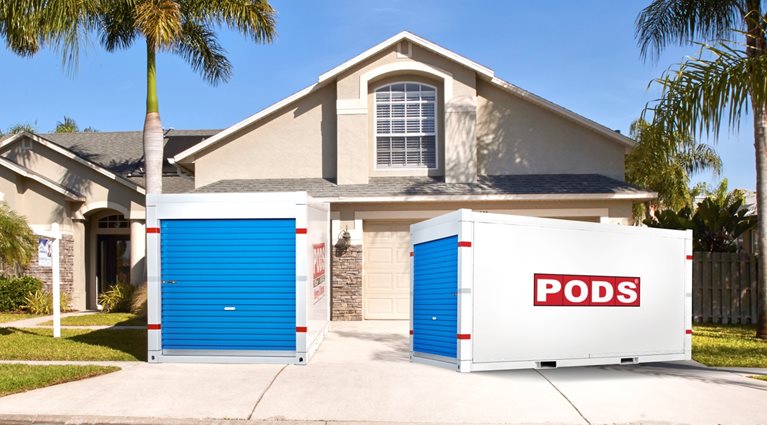 Sacramento Storage Solutions
So you get to your new house and find that it's smaller than your previous one. No problem! PODS offers
storage solutions
, too, whether you need more time after a long-distance move or more space during a home renovation project. With convenient month-to-month rental terms and both off- and on-site storage options, PODS offers the time and space you need with the control you want.
More about Sacramento@Model.Title.HeadingType>
Sacramento is California's capital and the state's fastest-growing major city. It's a significant financial, educational, and health care hub on the west coast and an attractive destination for anyone looking to relocate. In fact, Time Magazine even named it as America's most diverse city in the early 2000's. If you're looking to move to Sacramento, PODS can help with moving and storage solutions that fit your needs.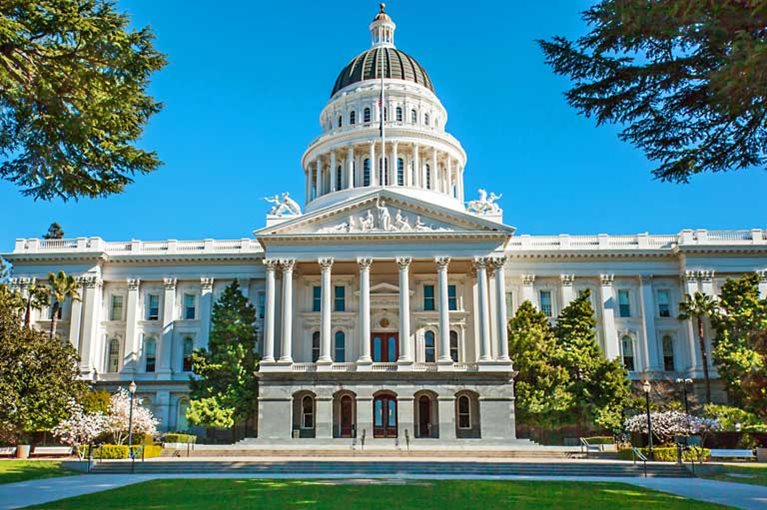 Sacramento Moving Solutions
Sacramento is a quickly growing hub of education, finance, culture, and health care technology, so deciding where to move can be tricky. The city has divided its neighborhoods into four primary areas, starting at the northwestern corner and moving counter-clockwise. The intersection of US 50 and I-80 is the center point, and these two highways section off the four areas.
Area 1 includes the downtown and Midtown and tends to be the busiest. It's near the best shopping and eateries that Sacramento has to offer. Area 2 is south near the Sacramento International Airport, which is perfect for the jet-setting traveler. Area 3 is east of I-80 and is home to the University of California, Davis. It offers affordable living. Finally, Area 4, which is to the north, offers the most desirable addresses and premium living.
Things to Do and See in Sacramento
Sacramento has a little something for everyone. Athletes and sportsmen can enjoy three professional sports teams and more than 5,000 acres of parkland. Those who enjoy rides and games of skill can visit the California State Fair, which is hosted at the Sacramento fairgrounds every summer. The culture aficionado can enjoy the many theaters, performing arts centers, museums, and local galleries. The galleries host a late-night gallery walk every month, which allows you to see the local art.
In addition to an art museum, Sacramento boasts the California State Railroad Museum, the California Automobile Museum, the Sacramento History Museum, and the California Museum for History, Women, and the Arts. If you like museums, be sure to keep an eye out for Museum Day in February, when 26 museums in the area offer free admission.
Sacramento also boasts many music production and film festivals, and it claims the title of "America's Farm-to-Fork Capital" due to the numerous restaurants that source their food from local farms. Along with locally sourced food, Sacramento offers a wide selection of local breweries and beverage-focused festivals, such as Sacramento Beer Week and Sacramento Cocktail Week.
This is only the tip of the iceberg of what Sacramento has to offer, and the best way to see it is to experience it. If you're moving to Sacramento, worry less about logistics and more about getting settled in your new home with PODS moving and storage solutions. With moving and storage the way you want it done, PODS is the right move for your move.
Serving the greater Sacramento area
Alta | Antelope | Applegate | Auburn | Auburn Lake Trails | Baker Ranch | Beale AFB | Berry Creek | Biggs | Blue Canyon | Bowman | Broderick | Browns Valley | Bryte | Bucks Bar | Buffalo Hill | Butte City | Cameron Park | Camino | Cape Horn | Carmichael | Cedar Grove | Cedar Ravine | Christian Valley | Citrus Heights | Clarksburg | Clay | Clipper Gap | Colfax | Coloma | Colusa | Cool | Courtland | Davis | Diamond Springs | Drytown | Dutch Flat | East Nicolaus | Eden Valley | Eight Mile House | El Dorado | El Dorado Hills | El Macero | Elk Grove | Elverta | Emigrant Gap | Fair Oaks | Fair Play | Fallen Leaf | Fiddletown | Five Mile Terrace | Folsom | Foresthill | Fresh Pond | Fruitridge | Galt | Garden Valley | Georgetown | Gold Hill | Gold River | Gold Run | Granite Bay | Grass Valley | Greenwood | Gridley | Grizzly Flats | Hallwood | Hammonton | Heather Glen | Herald | Hood | Iowa Hill | Isleton | Kelsey | Knights Landing | Kyburz | Lake Natoma | Lake Of The Pines | Latrobe | Lincoln | Live Oak | Loma Rica | Loomis | Lotus | Madison | Magra | Marysville | Mather | McClellan | Meadow Vista | Meridian | Michigan Bluff | Mormon Island | Mount Aukum | Nashville | Nevada City | Newcastle | Newtown | Nicolaus | Nimbus | North Highlands | North Sacramento | Old Fort Jim | Olivehurst | Omo Ranch | Ophir | Orangevale | Oregon House | Oroville | Outingdale | Ovale | Pacific House | Paintersville | Paradise | Penn Valley | Penryn | Pilot Hill | Pine Bluff | Pine Grove | Placerville | Pleasant Grove | Pleasant Valley | Plymouth | Pollock Pines | Rancho Cordova | Rancho Murieta | Randall Island | Represa | Rescue | Rio Linda | Rio Oso | River Bank | Rocklin | Roseville | Rough and Ready | Ryde | Sacramento | Shady Glen | Sheridan | Shingle Springs | Silver Fork | Sloughhouse | Smartville | Snowline Camp | Somerset | South Lake Tahoe | Southport | Stanford Ranch | Stateline | Sunset Whitney Ranch | Sutter | Sutter Creek | Sutter Hill | Sutter Island | Swansboro Country | Sycamore | Tierra Buena | Todd Valley | Trowbridge | Twin Bridges | Verona | Verona Landing | Virner | Volcano | Volcanoville | Vorden | Walnut Grove | Weimar | Wentworth Springs | West Sacramento | Wheatland | White Rock | Wilton | Woodland | Yuba City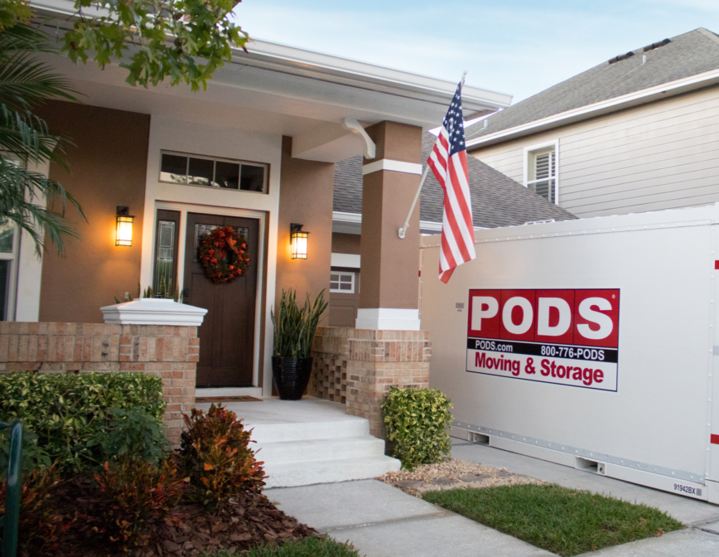 Sacramento Moving & Storage
Storage Facilities Near Me
McClellan, CA
5001 Bailey Loop
McClellan, CA 95652
Sacramento, CA 2
24 Wayne Court
Sacramento, CA 95828
*Limited service areas may apply. Please call PODS for service availability.