Take advantage of our limited time offer. Enter promo code HOLIDAY25 to save up to 25%.
See offer details
.

PODS Moving & Storage Macon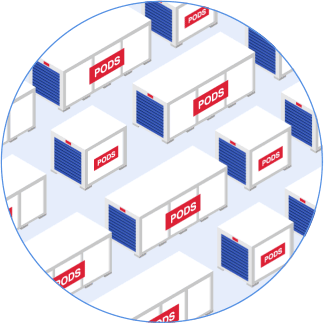 This may take up to 30 seconds.
We're searching over 200,000 containers to find you the best price.
Macon Moving Solutions
Whether you're moving to Macon from across town or looking for help with your
long-distance move
, simply select your preferred container size, load your belongings at your own pace, and PODS will take care of the driving for you. PODS provides unlimited time and space to make your transition easier. You can store the
portable container
at our Storage Center or we'll deliver it right to your new home in Macon.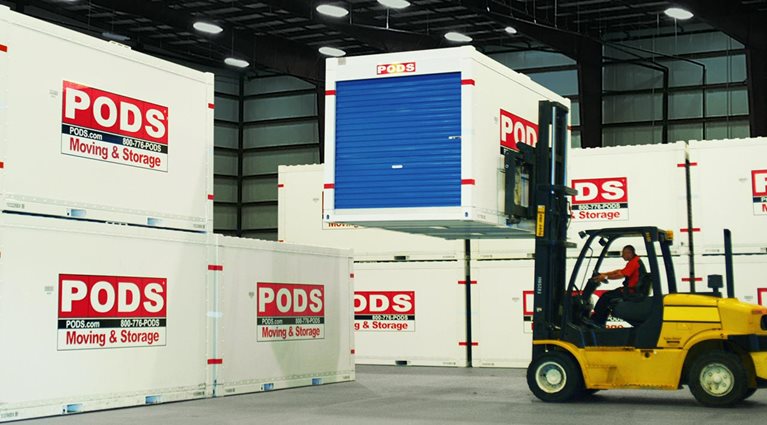 Macon Storage Solutions
Whether you're prepping for a
long-distance move
to Macon, Georgia or a local one, PODS is the right move for your move. To begin, simply select the
PODS container size
you need for your things. We'll deliver the portable storage container to you, and you can load it on your own schedule. When you're ready, we'll transport your portable container to your new home or a PODS
secure Storage Center
nearby.
More about Macon@Model.Title.HeadingType>
Known as "The Heart of Georgia," Macon lies in the center of the state, about 85 miles south of Atlanta. Macon has a population of about 155,000 people. It's the birthplace of Otis Redding and the one-time home of the Allman Brothers Band, along with many other famous musicians. If you're thinking about moving to Macon, PODS offers
moving
and
storage
the way you need it done.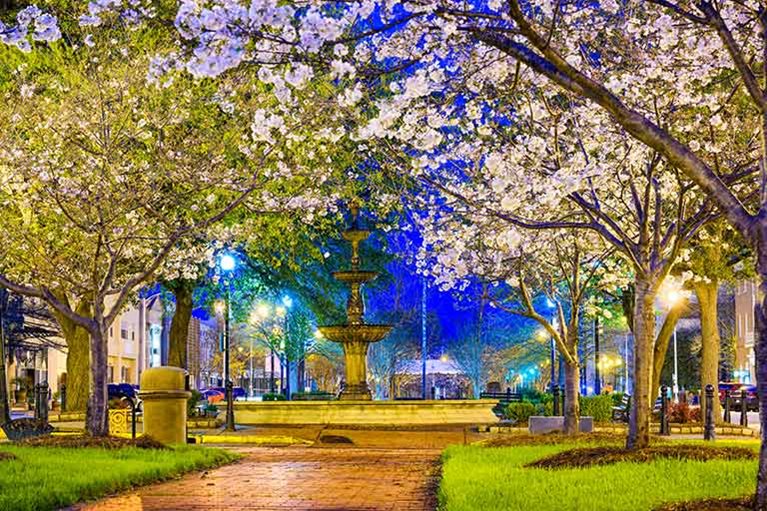 Moving to Macon
The Ocmulgee River cuts straight through the heart of the city, and much of the history of Macon is due to the river. Settlers, traders, and explorers used the river as transportation and it helped to build this historical city. The surrounding agricultural lands grow some of the finest peaches, peanuts, pecans, and vegetables in the state of Georgia. Head over to the Macon State Farmers Market to enjoy the delectable treats that Georgia is known for.
If you're planning to move to Macon, you'll want to explore the various restaurants and music venues the city is known for. The vibrant music scene draws music lovers to the numerous locales where one can see big-name musicians as well as up and coming ones.
Aside from agriculture, Macon's economy comes from manufacturing, aerospace, and healthcare companies. As Macon is home to single professionals, young married couples, and families, diverse neighborhoods are in abundance. Many of the young working professionals enjoy living downtown for its close proximity to nightlife and fine dining.
North Macon is a community that welcomes families with children. This neighborhood is a great option when you don't want to live in the heart of the city yet wish to be close to all of the services and entertainment that Macon offers. If someone in your family is stationed at Robins Air Force Base, then living in the neighborhood of Warner Robins is a good option as it is family-friendly with good schools. Wherever you choose to live, look to PODS for all of your storage and moving needs.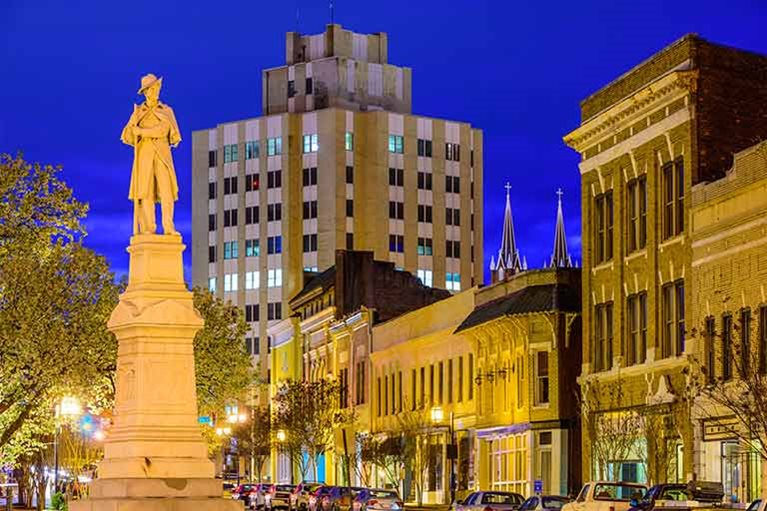 Things to Do and See in Macon
Whether your interests are in museums, music, or the outdoors, there are plenty of activities for the whole family. For music lovers, head over to the Allman Brothers Band Museum at the Big House, where this iconic band lived and wrote much of their music. Take a trip over to the mysterious Ocmulgee National Monument built hundreds of years ago by the Indigenous people who lived in the area.
Visit the many historical buildings and landmarks throughout the city and take in a play or live show at the beautifully restored Grand Opera House. If craft beer interests you, Macon has several delicious brewpubs to explore. Macon-style pizza seems to be the rage in the city and there are several pizzerias to please your palate.
Macon is a lovely city that showcases some of the beauty and grandeur of the old South. No matter where you choose to live in the city, PODS storage and moving solutions will help you get there. With our flexible solutions, you get unlimited time and space and all the control you want.
Serving the greater Macon area
Allentown | Bolingbroke | Bonaire | Byromville | Byron | Centerville | Chester | Clinchfield | Cochran | Culloden | Danville | Dexter | Dry Branch | Dublin | Dudley | East Dublin | Eatonton | Elko | Forsyth | Fort Valley | Gordon | Gray | Haddock | Hardwick | Harrison | Hawkinsville | Hillsboro | Huber | Ideal | Irwinton | Jeffersonville | Kathleen | Knoxville | Lizella | Macon | Marshallville | Mc Intyre | Milledgeville | Montezuma | Montrose | Musella | Oglethorpe | Payne City | Perry | Pinehurst | Reynolds | Roberta | Rockledge | Sandersville | Smarr | Sparta | Tennille | Toomsboro | Unadilla | Vienna | Warner Robins | Wilson Airport | Wrightsville | Yatesville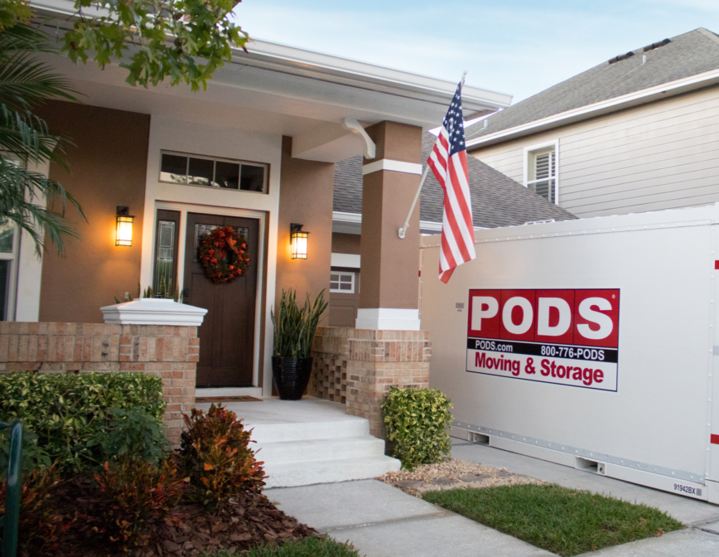 Macon moving and storage
Storage Facilities Near Me
Macon, GA
299 Casablanca Dr
Macon, GA 31217
*Limited service areas may apply. Please call PODS for service availability.