PODS portable long-distance moving containers in Aurora, IL
PODS offers safe, flexible options for long-distance moves, relocations, storage, and more.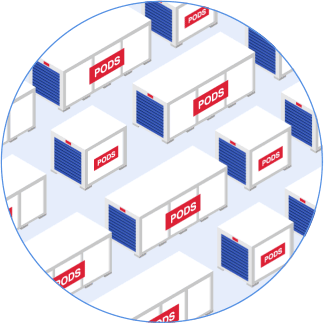 This may take up to 30 seconds.
We're searching over 200,000 containers to find you the best price.
Flexible Moving Services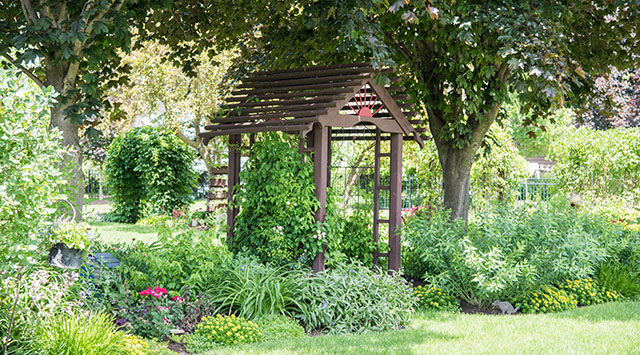 Local moving in Aurora
Need a convenient solution for
local moving within Aurora
? Forget the rental truck. We move your things in a sturdy, steel-framed container. Take all the time you need to load. We'll pick it up and deliver it to your new place.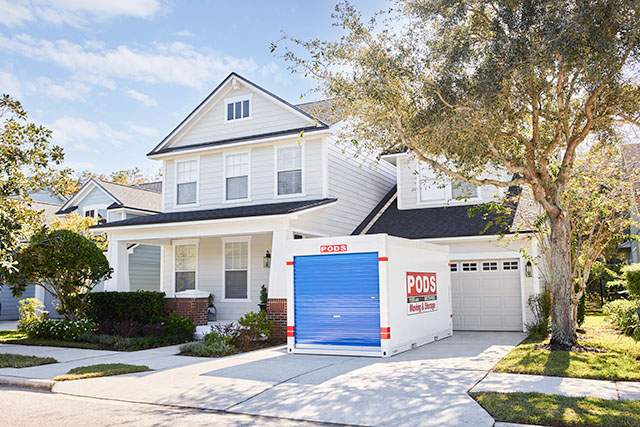 Storage included in every Aurora move
PODS offers unrivaled moving flexibility. Take as much time as you need to load and unload your storage container. Safely store your things in your driveway or at a secure, climate-controlled
PODS Storage Center
.
Long-Distance Solutions Built Around You@Model.Title.HeadingType>
Long-distance moving made easier
Portable containers are ideal for local moves, whether you're moving down the street or across town. PODS makes it easy with storage built into every move. That means whether you move all in one day or over the course of several, you can take as much time as you need to get settled in your new home.
Downsizing before your move to Aurora
Remodeling? Decluttering? Need some storage to prepare for an upcoming move? We'll deliver a container to your home, then you either keep it in your driveway, or we'll transport it to one of our secure Storage Centers where you can access it at any time. And when you're ready we will pick it up and deliver it wherever it needs to go.
Easy home staging
If you're staging your home for sale before moving across town and need to reduce the clutter, you can always use a PODS container to store the things you don't want. Once the house is sold, we'll bring your unit back so you can load the rest of your things. When you're ready to go, we'll move it all to your new place. Now that's efficient!
Uncertain or complex moves
Are you sure about your closing date but unsure about your move-in date? Then built-in storage and flexible scheduling are just what you need. Whether you need more time looking for a new home or are finishing up home renovations, we'll deliver your essentials to a temporary apartment in Aurora and store the rest at a secure Storage Center nearby.
Why choose PODS Moving and Storage?
When it's time to move, customers choose PODS over the competition because:
You control the timeline: You pick your dates, and your container rental is billed monthly so you can take your time.
Flexible, built-in storage: Easily store your container in your driveway or in one of our 230 Storage Centers nationwide.
We do the driving: We bring the container to you and transport it to your new home—whether it's across town or across the county.
Customize your move: We have a solution for you, no matter how complicated your move is.
With over 20 years experience and 4 million deliveries, we know that even short-distance local moves aren't a cookie-cutter situation. That's why we encourage customers to call us for a quote.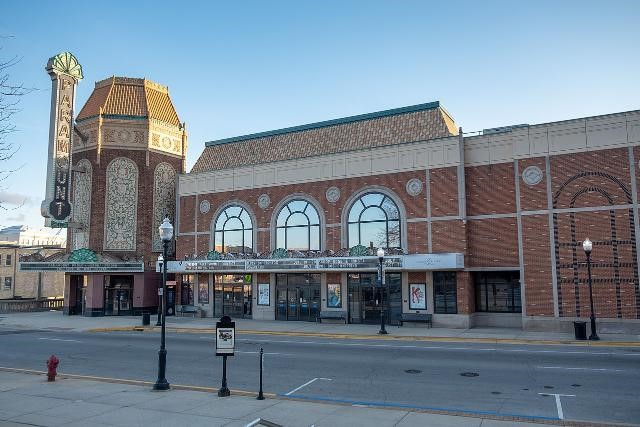 PODS is your best Aurora moving option
If you are in Illinois, the Midwest, or really anywhere in the country and are looking to make the move to a new city, Aurora might be a great choice for you. Aurora is an incredibly safe city to live in with crime rates that are 45% less than the country's average. And Aurora also happens to have schools that rank well above the state average. And on top of the safe streets and good schools, the city has a thriving economy of its own. And it's only about 40 minutes from Chicago. Which means you can get all the benefits of living in Aurora, but still be able to enjoy all the vibrant culture, world class shops and restaurants, and professional sports that Chicago has to offer. Which all in all makes Aurora a really great place to settle down and buy a home!
When you make your move to Aurora with PODS, you get a personalized experience with expert support. We help you choose your container size, deliver the container right to your driveway, give you all the time you need to load, and then we deliver it to your new place. Learn more about how PODS works.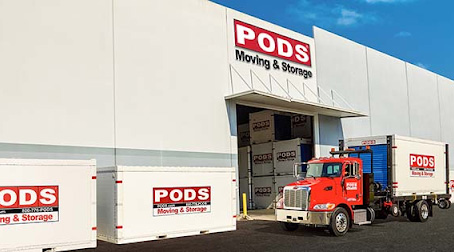 Aurora storage solutions
Wondering "Where can I find storage units near me?" The best thing about moving with PODS is the fact that storage is built-in. Do you need more time to unpack after your long-distance move? Or need temporary storage containers during a home renovation, PODS has you covered.
Keep your secure storage container in your driveway or at a local PODS storage facility. For added flexibility, we offer month-to-month payment terms, so you only pay for the time you need.
Store in Aurora
Moving with PODS: Frequently asked questions
IL moving service areas
ARLINGTON HEIGHTS | CAHOKIA | CHICAGO | DUPO | EVANSTON | FAIRMONT CITY | GRANITE CITY | HAMMOND | LAWRENCE | OAK PARK | ORLAND PARK | PEORIA-BLOOMINGTON | PONTOON BEACH | ST. CHARLES |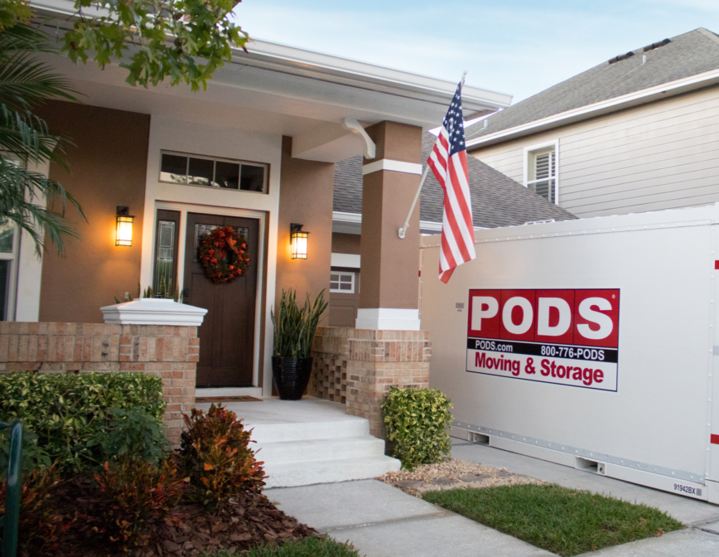 Aurora Moving & Storage
Storage Facilities Near Me
Bensenville, IL
1120 N Ellis St
Bensenville, IL 60106
Bolingbrook, IL
900 Windham Parkway
Bolingbrook, IL 60440
Bolingbrook, IL
900 Windham Parkway
Bolingbrook, IL 60440
Chicago Drop Lot
2252 N Lister
Chicago, IL 60614
Elgin, IL
2794 Spectrum Drive
Elgin, IL 60124
Elgin, IL
2794 Spectrum Drive
Elgin, IL 60124
Libertyville Storage Center
929 East Park Ave
Libertyville, IL 60048
Libertyville Storage Center
929 East Park Ave
Libertyville, IL 60048
Melrose Park
2075 George Street
Melrose Park, IL 60160
Let's Get Started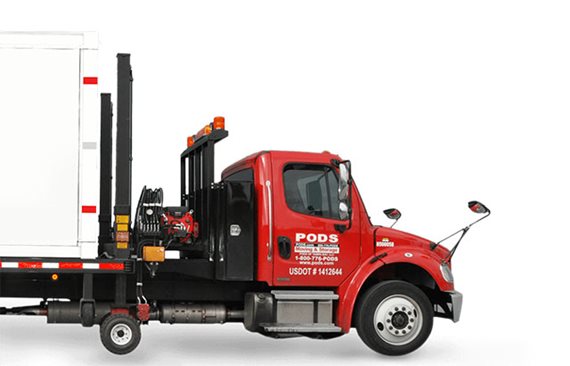 Choose the service you need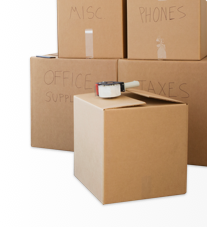 *Container sizes are for guidance only and may vary slightly. Dimensions are based on exterior measurements.