PODS Moving and Storage Recognized on Newsweek's America's Best Customer Service 2024 List@Model.Title.HeadingType>
Brand receives highest portable moving and storage container ranking
CLEARWATER, Fla. (September 13, 2023) -- PODS Enterprises, LLC, the industry leader in portable moving and storage solutions, has been ranked second on Newsweek's list of America's Best Customer Service 2024 in the "Moving Services" category. This category includes traditional household goods movers, truck rental providers, and companies offering containerized moving solutions. This prestigious award is presented by Newsweek and Statista Inc., the world-leading statistics portal and industry ranking provider.
"I am proud to lead an organization receiving a recognition as valuable as Newsweek's America's Best Customer Service. We are the highest-ranked portable moving and storage container provider in this category, which is a testament to PODS' dedication and commitment to delivering exceptional customer service, day in and day out," said Kathy Marinello, President and CEO.
The 2024 America's Best Customer Service rankings were identified from the results of an independent survey of more than 30,000 U.S. customers who have either made purchases, used services, or gathered information about products or services in the past three years. In total, over 200,000 evaluations were collected. The survey was conducted on retailers and service providers from 166 categories, providing results for a broad spectrum of customer experiences in traditional retail, online, and service segments. For each category, the most relevant brands were included in the scope of the survey according to reputation, turnover, or market share.
The final assessment and rankings were based on the Likelihood of Recommendation, Quality of Communication, Professional Competence, Range of Services, Customer Focus, and Accessibility.
To learn more about PODS and its flexible approach to moving and storage, visit PODS.com/Moving.
About PODS Enterprises, LLC
A moving and storage leader for nearly 25 years, PODS offers flexible, personalized solutions tailored to our customers' unique needs. When PODS pioneered portable storage in 1998, we introduced the world to a new way of thinking about moving and storage, with unlimited time, control, and flexibility. Today, PODS provides residential and commercial moving and storage services in the U.S., Canada, Australia, and the UK. The PODS network has completed more than six million moves. Whether it is a long-distance or international relocation, across-town move, or renovation project, PODS provides customers with a personal moving and storage team ready for any situation. To learn more, visit PODS.com.
Contact:
Trent Brock
PODS Enterprises, LLC
pressrequest@pods.com
Let's Get Started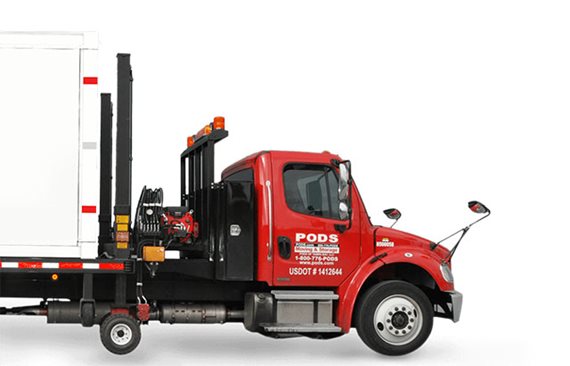 Choose the service you need