PODS Moving and Storage to Sponsor William Byron and the No. 24 Hendrick Motorsports Team at Martinsville@Model.Title.HeadingType>
CONCORD, N.C. (October 19, 2023)
–
PODS Enterprises LLC
, the industry leader in portable moving and storage solutions, has joined championship contender William Byron and the No. 24 Chevrolet Camaro ZL1 of Hendrick Motorsports as the team's primary sponsor for the penultimate race of the 2023 NASCAR Cup Series season at Martinsville Speedway on October 29.
PODS offers comprehensive and personalized local, regional, and long-distance moving experiences that include multiple container sizes, PODS City Service in urban areas, packing supplies, and connection to trusted local labor providers and car shipping. The company is celebrating 25 years of revolutionizing the moving and storage industry with its portable containers that deliver unmatched flexibility and control that other moving methods often lack, including built-in storage, flexible scheduling, and the ability for customers to load and unload their belongings on their schedule.
PODS has assisted with more than six million moves with locations serving 46 states and was recently recognized on Newsweek's list of America's Best Customer Service 2024 in the "Moving Services" category.
"PODS is thrilled to be the primary sponsor of William Byron and Hendrick Motorsports at NASCAR's Xfinity 500. At PODS, our passion is helping our customers seamlessly move wherever they need to be, no matter how near or far," said Kathy Marinello, President and CEO of PODS. "As we gear up to celebrate our 25th anniversary in November, we reflect on our continued commitment to acting with dedication, determination, and excellence. We look for those same qualities in others, so we could not be more pleased to support Byron and the whole Hendrick Motorsports team in Martinsville."
Byron, who currently ranks second in the Cup Series playoff standings, is in the midst of a career year. The Charlotte, North Carolina, native's six victories in 2023 are double his nearest competitor at NASCAR's top level. He also leads the series in stage wins (eight) and laps led (896), which are both single-season career bests. Byron won at Martinsville in April 2022.
"It's awesome to have PODS come on board for such an important race," Byron said. "PODS is a nationally known company, and to have their support in our team is so cool. Hopefully we have a good race and can help bring awareness to PODS as well as their initiatives."
With 301 points-paying victories since 1984, Hendrick Motorsports is the winningest organization in NASCAR Cup Series history. This season, the team's engine operation also recorded its milestone 500th NASCAR national series win.
"PODS is a great company with tremendous leadership," said Rick Hendrick, owner of Hendrick Motorsports. "We have similar cultures that emphasize teamwork, innovation, serving our customers, and giving back. It's a terrific fit in many ways. Martinsville is a strong track for our organization, and William will look to build on his win there last year as he races for his first championship. We look forward to building on our new relationship with PODS as well."
For more information about PODS, visit
PODS.com
.
About PODS Enterprises, LLC
A moving and storage leader for nearly 25 years, PODS offers flexible, personalized solutions tailored to our customers' unique needs. When PODS pioneered
portable storage
in 1998, we introduced the world to a new way of thinking about moving and storage, with unlimited time, control, and flexibility. Today, PODS provides residential and
commercial
moving and storage services in the U.S., Canada, Australia, and the UK. The PODS network has completed more than six million moves. Whether it is a long-distance or international relocation, across-town move, or renovation project, PODS provides customers with a personal moving and storage team ready for any situation. To learn more, visit
PODS.com
.
About Hendrick Motorsports
Founded by Rick Hendrick in 1984, Hendrick Motorsports is the winningest team in NASCAR Cup Series history. At the sport's premier level, the organization holds the all-time records in every major statistical category, including championships (14), points-paying race victories (301) and laps led (more than 79,000). It has earned at least one race win in a record 39 different seasons, including an active streak of 38 in a row (1986-2023). The team fields four full-time Chevrolet Camaro ZL1 entries in the NASCAR Cup Series with drivers Alex Bowman, William Byron, Chase Elliott and Kyle Larson. Headquartered on more than 100 acres in Concord, North Carolina, Hendrick Motorsports employs approximately 600 people. For more information, please visit HendrickMotorsports.com or interact on
Twitter
,
Facebook
and
Instagram
.
Contacts:
Trent Brock
PODS Enterprises LLC
pressrequest@pods.com
Ashly Ennis
Hendrick Motorsports
aennis@hmsracing.com
Let's Get Started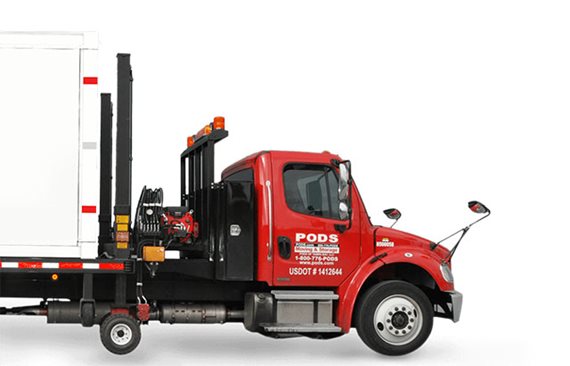 Choose the service you need