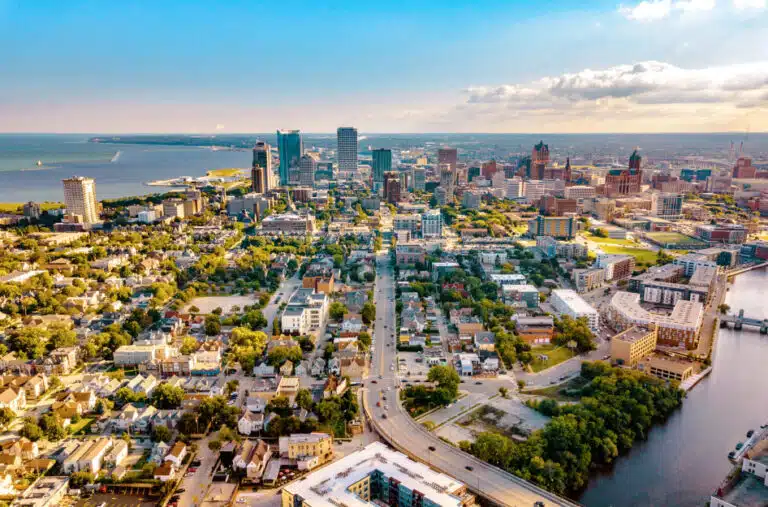 10 Things to Know to Make Living in Milwaukee a Breeze
Maybe you're relocating for a job opportunity, or you're just searching for somewhere fresh to start a new chapter in life. Either way, living in Milwaukee, Wisconsin, is a great adventure to embark on.
Did You Know?
Milwaukee takes up about 90 square miles and lies along the shores of Lake Michigan, joined with the Menomonee, Kinnickinnic, and the Milwaukee rivers.
With a current population of just over 569,000, Milwaukee is the largest city in Wisconsin.
Known as the "City of Brews," Milwaukee comes with plenty of beer sampling opportunities and a lively nightlife scene. But if you'd rather stay outdoors, you can find tons of green space and water views surrounding the area, as well.
Living in Milwaukee - FAQ
Q: Is Milwaukee a good place to live?
A: Milwaukee is a great place to live, full of excellent job opportunities, fine dining, and fun activities. Whether you're beginning a new career, starting a family, or looking to retire on your own, you'll definitely find things to love about Milwaukee.
Q: What are the pros and cons of living in Milwaukee?
A: Pros of living in Milwaukee include an affordable cost of living, available public transportation, walkability, and a diverse economy. Some of the cons include high amounts of traffic in certain areas, extreme winters, and a higher crime rate than most major cities.
Q: What is the quality of life in Milwaukee, Wisconsin?
A: Milwaukee has claimed its spot on the "Best Places to Live in the U.S." list, and quality of life is great. With high ratings in areas like healthcare, environmental quality, and leisure/culture, this metro has plenty to offer.
Q: Is it expensive to live in Milwaukee?
A: The average cost of living in Milwaukee is on par with the rest of the country, but it's still lower than many large cities. This makes it more affordable than other metros like New York or San Francisco.
What Makes Milwaukee the Right Move?
Moving to a large city can feel intimidating at first. How can you get the most out of living there? What are fun things to do in Milwaukee? What expenses should you be on the lookout for?
We're here to help you learn all that and more. Keep reading for the top 10 things to know about living in Milwaukee.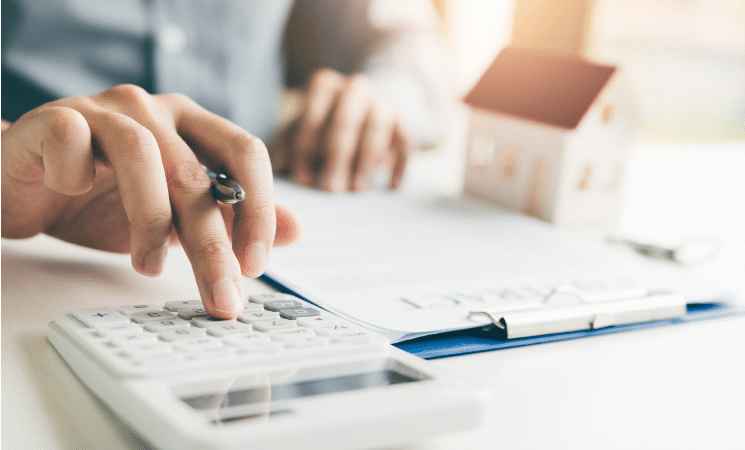 1. Enjoy a Low Cost of Living in a Top-Tier Commercial Hub
Among living perks like lots of family-friendly activities and an excellent dining scene, Milwaukee is home to a variety of great employment opportunities. And when it comes to large U.S. cities with great job options, typically you can expect a higher cost of living. Here's how Milwaukee compares to Chicago.
2. There Are Milwaukee Neighborhoods for Families, Retirees, and Young Professionals Alike, Such as…
Wauwatosa
Wauwatosa is a great neighborhood for easy access to Milwaukee's city center. There are plenty of activities to keep families entertained, along with great schools to attend. The neighborhood is ideal for first-time homebuyers looking to make a fixer-upper their own.
With a great local library and plenty of parks to explore, this suburb is great for any growing family.
Juneau Town
With a #1 Niche rating and plenty of green space to explore, the neighborhood of Juneau Town has a plethora of safe spaces to walk while providing easy access to shops, restaurants, and other parts of downtown. For retirees wanting easy access to the hustle and bustle, this neighborhood is perfect.
Riverwest
The neighborhood of Riverwest offers plenty of outdoor access, not to mention you can get around easily, and it's ranked #1 in "Best Neighborhoods to Raise a Family in Milwaukee" on Niche.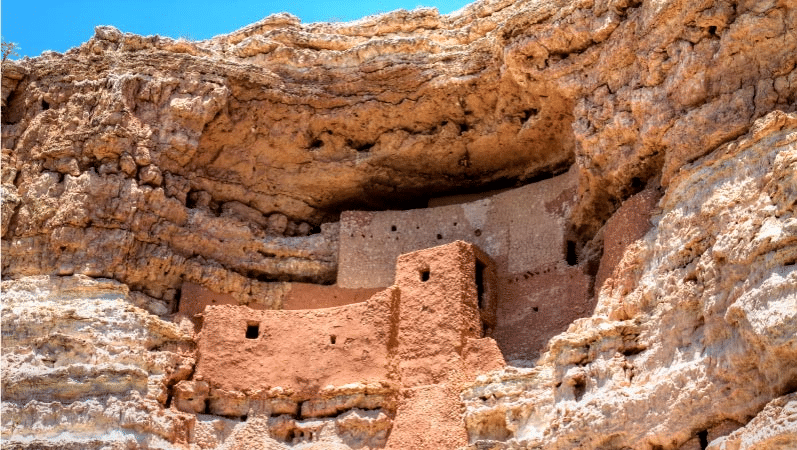 3. Send Your Kids to Top-Ranked Milwaukee Schools 
According to Niche, the top three best school districts in the Milwaukee area are Elmbrook, Mequon-Thiensville, and White Fish Bay. They all come with an A+ overall Niche grade, but each has something that makes it stand out among the rest.
#1 — Elmbrook School District
Elmbrook School District comes with a 15 to 1 student-teacher ratio. Looking at state test scores, 68% of students are proficient in math, and approximately 61% of students are proficient in reading.
#2 — Mequon-Thiensville School District
The Mequon-Thiensville School District is second on this list but third in the entire state. State test scores say 64% of its students are proficient in reading and math. Similar to Elmbrook, the average student-teacher ratio is 15 to 1.
#3 — Whitefish Bay School District
Whitefish Bay is third here, but it's regarded as the best school district in Milwaukee County, according to Niche. And according to the state test results, over 60% of its students are proficient in reading and math, with a student-teacher ratio of 16 to 1.
4. Sports Enthusiasts Can Rejoice
Milwaukee is home to professional sports teams with plenty of die-hard fans. Professional sports teams in Milwaukee include the Milwaukee Brewers baseball team, the Milwaukee Bucks basketball team, the Milwaukee Admirals hockey team, the Milwaukee Wave soccer team, and the nearby Green Bay Packers.
Milwaukee Bucks
The Milwaukee Bucks are a National Basketball Association (NBA) team. The team was first founded in 1968. Since then, they've gone on to win three conference championships and two NBA titles. You can head to a bar to watch the games, or catch one in-person at Fiserv Forum.
Milwaukee Brewers
The Milwaukee Brewers are a Major League Baseball (MLB) team. They are part of the Central Division of the league, which also includes the Chicago Cubs, Cincinnati Reds, Pittsburgh Pirates, and St. Louis Cardinals. Their games are shown on various television stations and radio stations, and you can even catch a game in person at American Family Field — previously known as Miller Park.
Milwaukee Admirals
The Milwaukee Admirals — previously known as the Milwaukee Wings — are an American Hockey League (AHL) team that plays at UW-Milwaukee Panther Arena. They are currently the top affiliate of the Nashville Predators.
Milwaukee Wave
The Milwaukee Wave is a Major Indoor League soccer team that shares an arena with the Admirals. The team has won seven championships in the MIL.
Green Bay Packers
Based in Green Bay, Wisconsin — approximately 2 hours from Milwaukee — the Green Bay Packers are a National Football League (NFL) team that competes in the National Football Conference (NFC) North division. The team has won 13 league championships, along with nine pre-Super Bowl NFL titles and four Super Bowl victories.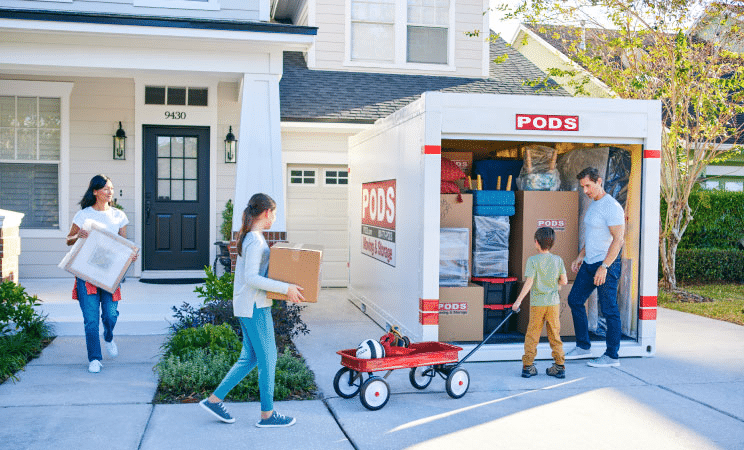 5. You'll Experience a Four-Season Whirlwind
When living in Milwaukee, WI, you will get to experience each of the four seasons. While the weather gets very nice throughout the spring and summer time, you will need to prepare yourself for the winters to say the least.
Winters in the Upper Midwest can be quite rough, with the average temperature of Milwaukee during December through February running under 40 degrees. The city's snowy period is four to five months long, with the highest monthly average coming in at around four inches in January. If you're not used to doing so already, remember that you might have to shovel snow during those snowy days.
While the winter time in Milwaukee can be a bit of an additional hassle, the season still offers plenty of opportunities for families to enjoy unique and fun activities. Skate on the ice at Red Arrow Park, or take in the holiday light display at the Ingleside Hotel's Country Christmas.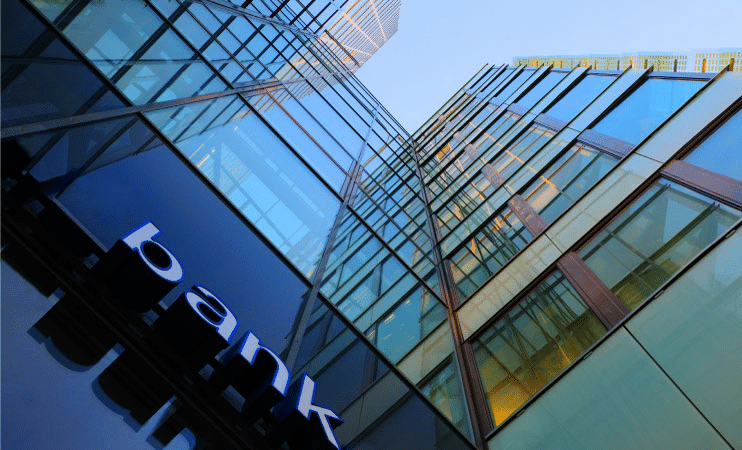 6. There Are Plenty of Job Opportunities
Milwaukee is a commercial and industrial center that's home to several Fortune 500 companies. Other prominent organizations include Johnson Controls, Harley-Davidson, and Rockwell Automation. The area also boasts a number of banks and insurance firms and is regarded as one of the top manufacturing regions in the country.
Here are a few additional fun facts about working in Milwaukee:
There are plenty of opportunities to work at small and medium-sized businesses throughout the city.
Milwaukee is known for producing all types of equipment, such as industrial controls and X-ray machines.
The service sector, which includes businesses such as hotels and restaurants, is also a large contributor to the local economy. The city's popular tourist attractions contribute to this, as well.
The region is also home to several multi-hospital organizations.
Other notable service sectors include business services, education, and social services.
7. Milwaukee is a Foodie's Paradise
Cheese, cheese, and more cheese — get ready to indulge in some excellent options when you're in Milwaukee. The Wisconsin Cheese Mart is a great place to pick up a variety of cheese products. You can also visit West Allis Cheese and Sausage Shop to try out the meat pairings.
But you didn't think we'd stop there, right? Besides options specifically revolving around cheese, Milwaukee is home to a number of divine restaurants that any foodie can appreciate. Places like Odd Duck are known for their unique offerings. And if you're looking for a new seafood dish, Third Coast Provisions is a great place to try.
In a munchie mood? Snack Boys is a great place to grab high-quality snacks, such as a Fried Bologna Sammy, Chips Toodaloo, and Dilly Wings. And if you want to fuel your day with a nice breakfast, head over to Uncle Wolfies Breakfast Tavern for their signature Wolfundido.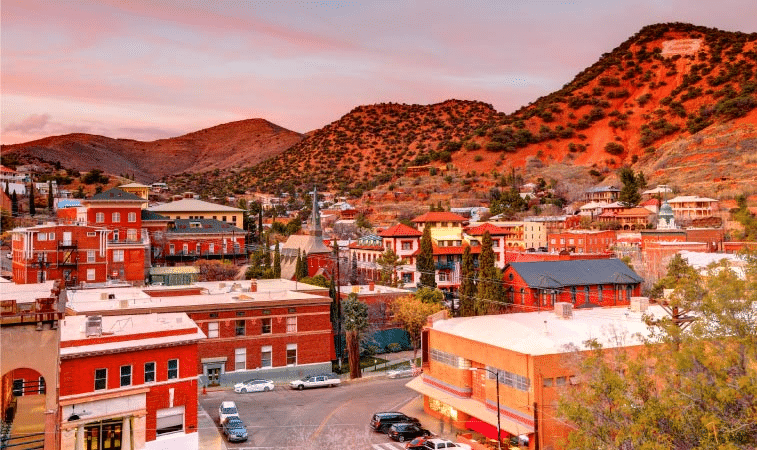 8. You'll Never Get Enough of Those Brew City Brews
For decades, beer fans and brew masters from all around the country have been flocking to Milwaukee to sample from the city's fabulous breweries. And while many still reach for Pabst and Miller, unique offerings from the area's micro breweries have helped make it one of the best beer cities in the nation.
The full experience of the Brew City can be found at places such as Third Space Brewing, where you can try Frog Weiss, their fruited sour, or Urban Harvest Brewing Company, where you can get a Radar de Stout. If you're an IPA fan, head over to Good City Brewing and try their Hazy IPA.
9. Get Around Without the Hassle
Walking
Downtown Milwaukee is a compact area that comes with a walk score of 97. The city's RiverWalk provides easy access to not only the river, but many parts of downtown. It connects the historic Third Ward to the Beerline "B" neighborhood.
Public Transportation
Milwaukee's public transportation system is known as the MCTS and provides various services, like buses and special shuttles that run during certain times of the year (most notably during SummerFest). The Umo App lets you plan your trip, track your bus, and even pay for your ride.
Biking
If you prefer biking over walking, you don't have to worry. The city's public transit system offers bike racks. Even if you don't have a bike, you can try out the Bublr Bikes program, where you'll have easy access to stations all over the city.
10. There's Always Something Fun to Do
One thing is for certain about living in Milwaukee: You'll never be bored because of how many fun things there are to explore! From museums to zoos, check out the top attractions of the city.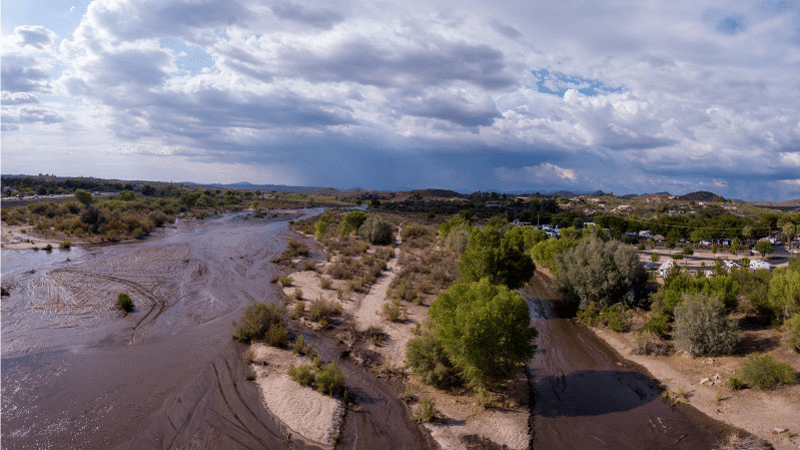 Simplify Your Move With PODS
Are you ready to live all that Milwaukee has to offer? PODS can help. With a container delivered right to your door and PODS to move it wherever you need, finding a new place to call home has never been easier. If you need packing tips or want to learn more about Milwaukee, read more on the PODS Blog.
---
Get a Quote
Choose the service you need
Comments
Leave a Comment
Your email address will not be published. Required fields are marked *