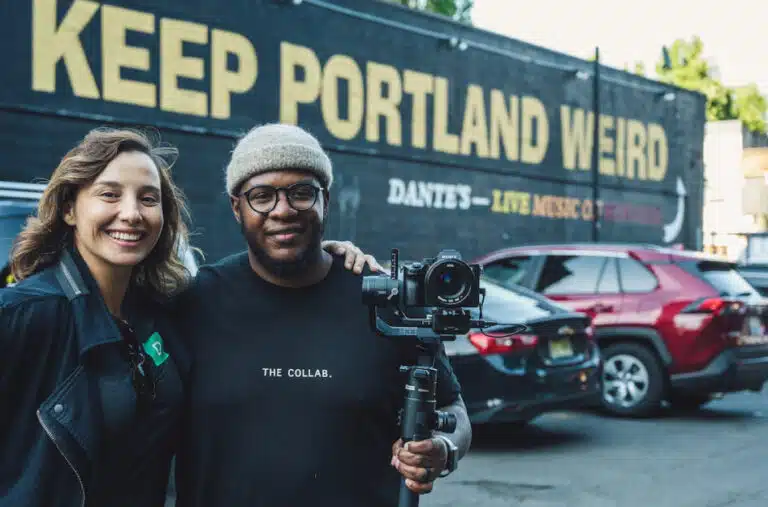 Living in Portland, Oregon: 15 Things to Know About Life in the Rose City
Want to live in a city with breathtaking natural wonders all around, a lively art and music scene, and a fun culture? Then living in Portland, Oregon, may be the best move for you.
Portland, and all of The Pacific Northwest for that matter, is one of the most beautiful natural places in the United States, with a temperate forest that keeps the environment green all year. And speaking of "green," Portland is also one of the greenest cities in the entire country — with a high emphasis on clean energy, less waste, and putting the effort forward to reduce climate change.
And any article would be remiss if it didn't mention the "weird" aspect of living in Portland. The city has a welcoming, friendly atmosphere that attracts people from all walks of life, meaning that you get a vast cast of characters calling Portland home — making the city lovably weird indeed!
Want to know more about what Portland has to offer? Keep reading!
Portland, Oregon — At a Glance
Living in Portland - FAQ
Q: Is Portland, Oregon, a good place to live?
A: A strong job market, creativity, and diversity are all factors that make Portland a desirable place to live.
Q: Is South Portland, Oregon, a good place to live?
A: South Portland is one of the best places you can live in Oregon, with highly rated public schools and a current A rating from Niche. 
Q: Is Portland, Oregon, expensive to live in?
A: Housing can get quite expensive in Portland; however, there are other living costs such as utilities and transportation that are much lower than other big cities. 
Q: How much does it cost to live comfortably in Portland, Oregon?
A: According to a recent study, it's estimated that residents should have an annual post-tax salary of around $74,000 in order to live comfortably. 
15 Things to Know about Living in Portland
To help you get a better understanding of each aspect of life in Portland, check out the following list that covers everything you should know about living in Portland.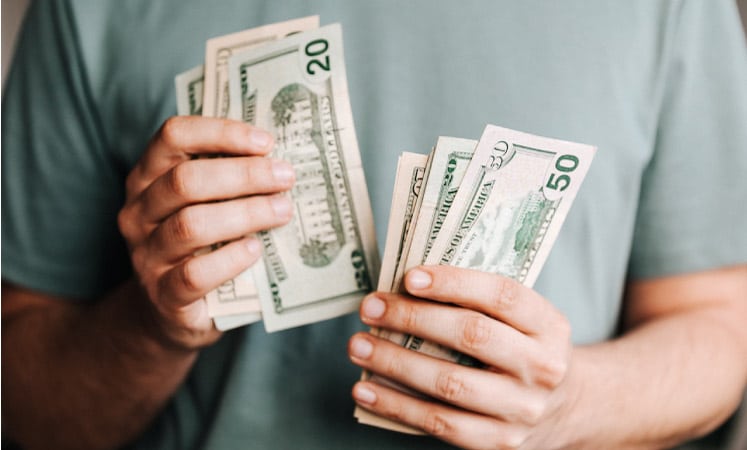 1. Cost of Living in Portland, Oregon
Depending on what part of Portland you decide to relocate to, you might have to expect a pricier market when it comes to housing. However, other cost of living necessities such as utilities and transportation are a bit more reasonable in Portland than in other parts of the state and country. For example, transportation in Portland is 3% lower than the state average, and monthly utilities are 13% lower compared to the state average. 
2. Portland Real Estate
The average home value in Portland is $543,308, down about 6% year over year. Home values here exploded around April of 2020, climbing over 20% to its peak in June 2022.Since then, it's been a slow climb down as the market adjusts to the Federal Reserve's interest rate increases and as demand shifts. 
The overall spirit in Portland is quite eclectic, as the residents often come from different walks of life. That energy is even replicated in the architectural styles of residents' homes. The most common styles you will come across on your search in Portland? Craftsman houses, bungalows, ranches, and tudor revival homes.
3. Portland Rental Market
The average monthly rent in Portland is $1,763. However, the amount you pay in rent will depend on factors like location and quality. There are plenty of neighborhoods to choose from in the city, though. 
4. Best Places to Live in Portland
Goose Hollow
The funky name of Goose Hollow comes from its early days. Women raised geese in the area, but arguments arose over who owned which flock. The issue eventually found itself in court, where papers started reporting on the dispute and dubbed the town "Goose Hollow." 
Nowadays, you'll be hard-pressed to find geese roaming the streets. This neighborhood is now ranked first on Niche's "Best Neighborhoods to Live in Portland," and it's ideal for people looking for a close-knit community with a mix of residential and downtown living. It has an A+ grade on Niche and is great for families and young professionals. 
St. Johns
St. Johns is only about 20 minutes outside downtown by car, and it comes complete with grocery stores, boutiques, and a great dining scene. The neighborhood has a small-town feel that's great for young professionals and couples looking to settle down and raise a family. Most residents own their homes, and there are plenty of parks to explore in the area.
Laurelhurst
This neighborhood is great for biking and walking, and you're likely to see families and other people out enjoying the area's many green spaces, like Laurelhurst Park. It's centrally located, meaning you'll always have an easy time getting to your destination, whether you're leaving for vacation or headed downtown for a night out.
Nob Hill
Nob Hill is a fashionable neighborhood in Northwest Portland that's known for its shopping and people watching. It is regarded as the most European neighborhood in the city. This area has a bit of history attached to it, as well, and is known for its vibrant and consistent crowd. If you are looking for a place where you can get all the hustle and bustle of Portland, Nob Hill is where it's at.
Sellwood-Moreland
The Sellwood-Moreland neighborhood is situated in a small town, which offers a more quiet pace of life. A sense of community pride is evident in this area, and its perfect scores in Affordability and Schools make it one of the best places to raise a family. One of the main attractions in Sellwood-Moreland is the town's amusement park, which has been around since 1905. Also, a single-screen cinema in the area is still around that was first established in 1926!
Hosford-Abernethy
The Hosford-Abernathy area is known for its eclectic mix of culture and personality. The neighborhood is also full of energy and nightlife. There are a variety of vintage shops in the area that are full of great finds for your home, wardrobe, or gift exchange. Also, there are plenty of independent stores that offer unique and eclectic goods. And did you know one of the most amazing views of the downtown area is from the top of Mt. Tabor Park? This area is a century old public space that features forest trails and fresh air.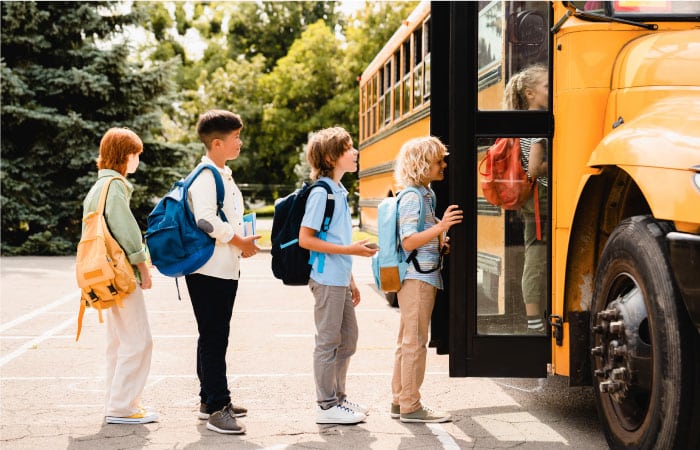 5. Get Top-Notch Education for Your Kids in Portland
Beaverton School District
The school district of Beaverton is one of the best in Portland and comes with an A grade on Niche. It's ranked as the fifth most diverse school district in Oregon, the fifth-best school district in the state, and the seventh-best district to teach.
Lake Oswego School District 
The Lake Oswego School District comes with an A+ grade on Niche and is known for having some of the best test scores in the city. It's also the top district in Oregon, and the district with the best teachers. The student-teacher ratio is 18 to 1.
Tigard-Tualatin School District 
The Tigard-Tualatin school district is one of Portland's top school districts and comes with an A- grade on Niche. The student-teacher ratio is also 18 to 1, and it's the seventh-best district in the state. The school district is known for its athletics programs, and it has some of the best teachers in the state.
6. Public Transit is Simple and Eco-Friendly
In addition to the trees, Portland is also known for its public transportation system, which is one of the greenest in the country. The city works hard to reduce pollution and traffic, and Portland's MAX light rail system has stops all around the city, making it easy for residents and visitors to reach PDX's various attractions and businesses. 
7. Portland Takes Pride in Sports
Whether you are a casual observer or an avid sports fan, there's nothing like catching your favorite game. The city of Portland has plenty of professional sports teams. In addition, there are also various spectator sports in the area. These include baseball, soccer, and football. And even though the NFL doesn't have a team in the city, there is still plenty of football rivalry and a loyal following for the town's other sports.
Portland Trail Blazers — NBA Team
The Portland Trail Blazers are a beloved basketball team in Bridgetown that had a famous sell-out streak that ran from 1977 to 2012. The team won the NBA finals once in 1977, and has three conference titles under its belt — and is currently in yearly contention with superstar Dame Lillard running the show.
Portland Timbers — MLS Club 
The Portland Timbers — founded in 1975 — became the 18th club to join Major League Soccer (MLS) in 2011. The team was able to capture the 2015 MLS Cup, giving its fans their first title.
Portland Thorns FC — NWSL Team
The Portland Thorns are the city's team in the National Women's Soccer League (NWSL). The team was formed in 2012 and has won three NWSL titles.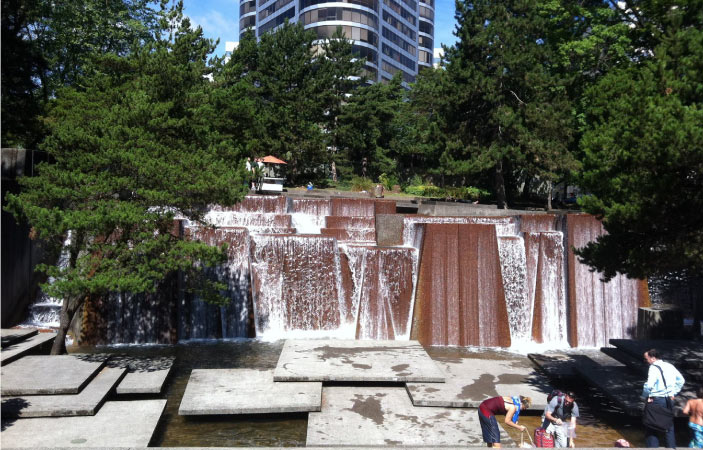 8. Warm Weather in Portland
Portland gets to experience each of the four seasons, with the nicest weather falling in the summertime. Temperatures peak around August with an average high of around 84 degrees Fahrenheit and a low of 54 degrees. 
9. Cold Weather in Portland
Once fall hits, Portland starts to experience some cooler weather along with frequent rain and cloudy skies. Winter conditions do make time for fun activities at Mount Hood nearby, where locals can ski, snowboard, and more!
10. Prioritize Safety When Moving to Portland
It's estimated that around 42,000 crimes happen each year in Portland,, with the majority of these cases being related to property crimes rather than violent crimes. Your chances of being a victim of violent crime is 1 in 133, versus the state of Oregon's statistic of 1 in 279. While these numbers may not seem too alarming, it's still important you ensure your safety while out in certain areas and choose a safe neighborhood to settle down in. 
11. Portland is a Silicon Forest
The region around Portland has been referred to as the Silicon Forest due to the number of tech companies and entrepreneurs that have established their operations in the area. Some of these include Intel, OpenSesame, and New Relic. There are also many creative agencies in the area.
In addition to tech companies, Portland also has a variety of job opportunities in the form of startups and healthcare institutions. One of these is the Oregon Health & Sciences University, which has about 20,000 employees. Other industries that support the local economy include outdoor and athletic apparel.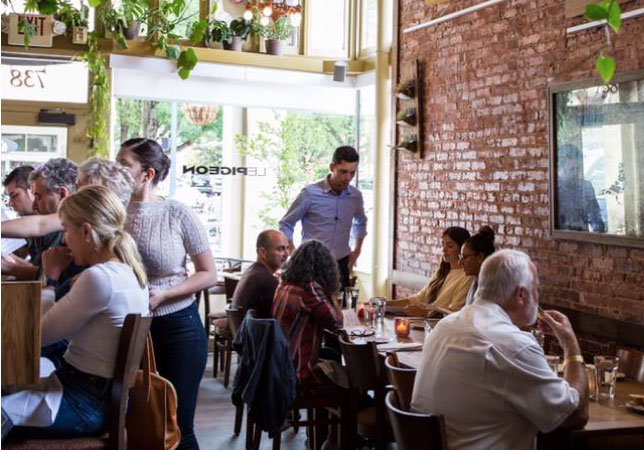 12. Best Portland Restaurants
13. Best of the Best Portland Brewing
During the 1980s, when there weren't many breweries in the country, Portland made its mark with breweries. Horse Brass Pub is a city favorite that was founded in 1976. It's one of the earliest breweries in Portland.
The region's seasonal bounty, which includes the city's surrounding farmland full of fruit trees, hops, and wine grapes, provides inspiration for local food and drink. And while Oregon is known for its beer, the Willamette Valley in the state produces some of the best Chardonnay and Pinot Noirs in the country. Because of this, many local breweries take their cues from the region's best wine.
The most popular breweries today in the Portland area include Breakside Brewery, Cascade Brewery, and Great Notion Brewery. 
14. Portland's Vibrant Arts Scene
Portland is known for its arts-centered events and galleries. One of the most prominent of these is the Portland Art Museum — the oldest continuously operating art museum in the Northwest. It features more than 112,000 square feet of gallery space.
You can also take a trip to Portland's PICA, a renowned institute for contemporary art that features a residency program and numerous community events throughout the year. Explore the Alberta Arts District for a look at the works of local artists!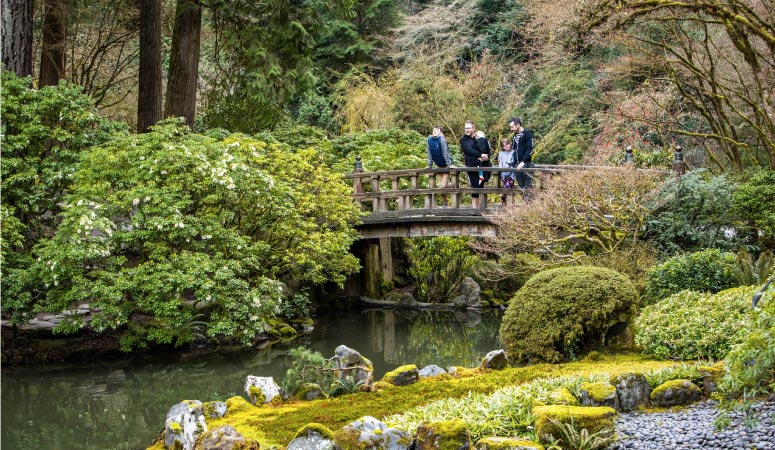 15. Best Things to Do in Portland, Oregon
Portland Japanese Garden: The Portland Japanese Garden is regarded as one of the country's most authentic gardens. It features a small pond, several waterfalls, and plenty of moss-filled paths. It's a great place to unwind from the endless activities in Portland. You can also visit the Umami Cafe for a cup of matcha or order a selection of tea from the menu. 

Pittock Mansion: One of Portland's coolest historical sites is Pittock Mansion — a 16,000-square-foot French Renaissance mansion that's located in the West Hills. It's open to the public and has a library and a Turkish smoking room.

Outdoor activities: Portland is home to a large urban forest, dozens of public parks, and gorgeous gardens that make it so great for outdoor enthusiasts! For more information on the plethora of outdoor activities to do in Portland, check out this page.
PODS Can Help With Your Moving Journey to Portland, Oregon
Moving to Portland can be simple with the help of a portable moving container from PODS. They can deliver a container to wherever you need it, and they can even connect you with local loading and packing services. Once you're ready, they'll pick everything up for you and deliver your container to your new home. Not ready for the delivery yet? No problem. PODS has secure Storage Centers available, as well.
---
Source for image featured at top: Brett Sayles via Pexels
Get a Quote
Choose the service you need
Comments
Leave a Comment
Your email address will not be published. Required fields are marked *