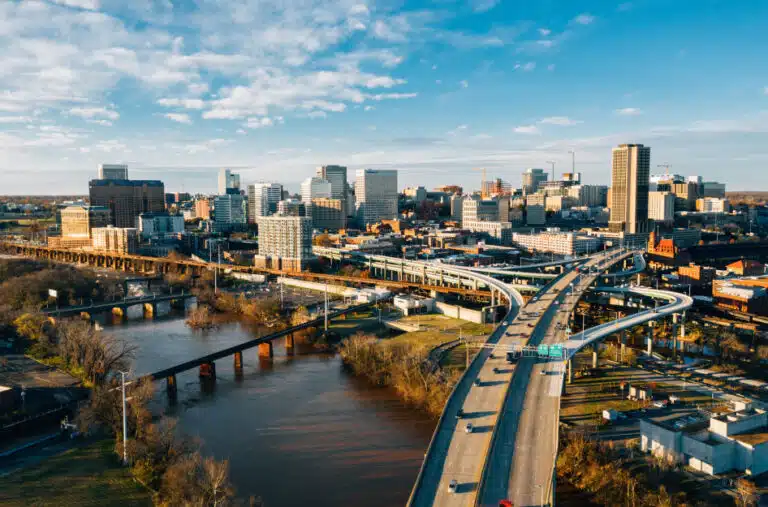 Everything You Need to Know About Living in Richmond, VA
Filled with a variety of rich culture and history, Richmond, Virginia, is one of the oldest major cities in the nation. But along with that expansive history dating back to the American Revolution and the Civil War, Richmond is also home to a growing job market. Industry-leading businesses like CarMax and Dominion Energy reside in Richmond, along with other leaders in fields of finance, education, healthcare, and technology. In fact, in recent years, there has been an abundance of new companies moving there due to its solid economy. And besides a great job market, the city of Richmond is known for having an affordable cost of living, great places to eat, and lots of fun things to do!
Have you been thinking about making the move there? Here are 15 things we think you should know about living in Richmond, VA, that just may seal the deal.
Richmond, VA — at a Glance
Living in Richmond, VA — FAQ
Q: Is Richmond, VA, a nice place to live?
A: With great living perks such as an affordable cost of living, solid job market, and plentiful tasty dining options, Richmond is a great place for anyone to live.
Q: Is Richmond fun to live in?
A: From a vibrant arts scene to fun lake activities and festivals, there is always something to do, making Richmond a very fun place to live.
Q: How much money do you need to live comfortably in Richmond, VA?
A: That depends on the type of lifestyle you would like to live, as well as how large your family is. According to Numbeo, the monthly cost of a family of four without rent is estimated to be around $3,000, and the monthly costs for a single person is estimated to be around $900 without rent. The average monthly net salary after taxes is a little more than $4,800.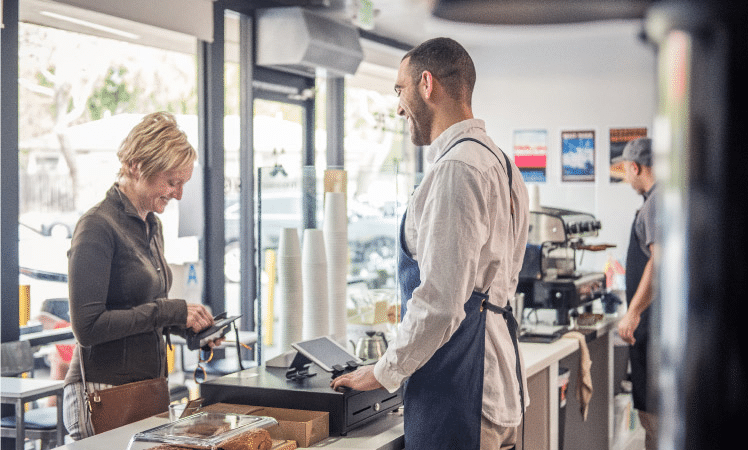 There are many reasons why residents are proud to call Richmond home, and fortunately, there are lots of great neighborhoods capable of accommodating just about any lifestyle. Check out the top 15 things you should know about Richmond before planning a move.
1. The Cost of Living in Richmond, VA, Is Cheaper Than the State and the Nation
Thanks to recent population growth, the cost of living in Richmond is considered affordable. Compared to Virginia state's living index of just over 104 (the national average is 100), Richmond's cost of living index is just over 96. 
In individual categories, Virginia tops Richmond in expenses like housing, health, groceries, utilities, and especially transportation (Richmond comes in at 83.5 while the state's average is 99.4). The only thing that costs more in Richmond is miscellaneous expenses, like eating at restaurants, clothing, and entertainment.
2. There Are Some Pros and Cons of Living in Richmond, VA
Pros of Living in Richmond, VA
Art Lovers Have It All in Richmond
When walking through the streets of Richmond, you will get to admire many beautiful works of art everywhere you go! Fun events related to art in the area include Arts in the Park and the First Friday Art Walk. 
It's Close to Popular Metros
Within just a few hours, you can easily travel to other large metropolitan areas, such as Washington D.C., Baltimore, and Virginia Beach. 
Foodies Can Thrive
With a variety of great restaurants and some of the best chefs in the nation, dining out in Richmond is certainly an experience every resident should try.
Cons of Living in Richmond, VA
Allergy Sufferers Beware
Due to its location in the mid-Atlantic region, the wide range of weather conditions in Richmond can make it a challenging place to live for those who struggle with allergies.
Tuition Is Pricey at Local Universities
Private institutions located in Richmond, such as the University of Richmond and Virginia Commonwealth University, have tuition rates that are much higher than those of the state's public universities.
There Are Local Nuclear Power Plants
There are a few nuclear power plants located in Richmond that work to provide energy to the area. However, the drawbacks of living near a nuclear power plant — like exposure to low radiation levels — can be a cause for safety concerns.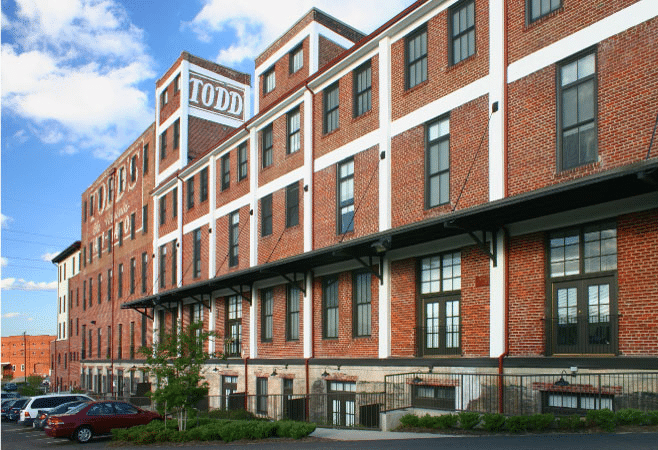 3. The Richmond Housing Market Has Something for Everyone
From a charming downtown to affordable suburbs, there's a place to call home for everyone in Richmond. The average home value in the area comes in at $328,900 — less than the nation's $339,000 average. And the average rent for a one-bedroom apartment is $1,450 per month — also less than the nation's average of $1,700.
4. The Surrounding Areas Provide Some of the Best Places to Live in Richmond, VA
Whether you're buying your first home or getting ready to retire, there are a number of great places to live in the Richmond area. Here are a few of our favorites.
Short Pump
Just a 20-minute commute to Richmond, the affluent community of Short Pump is a premier shopping destination with a slower-paced lifestyle. Many families and young professionals are proud to call this place home.
Woodlake
Situated next to the Swift Creek Reservoir, the town of Woodlake is a peaceful community with highly rated schools. With a rural feel just 30 minutes outside of Richmond, it's a great suburb for many young professionals and families to purchase their home and settle down away from the hustle and bustle of the city.
Wyndham
You can find Wyndham about 20 miles northwest of the metro area, where residents can always find something fun to do. Some of the town's most popular activities include visiting bookstores, perusing antique shops, and shopping at the local farmer's market. 
5. Education Is Important in Richmond
With A- and B+ ratings, the top five best school districts in the Richmond area, according to Niche, are: 
And if you're looking to pursue higher education, or have a child on their way to college, there are a few options in Richmond. Some of the best colleges in the area include: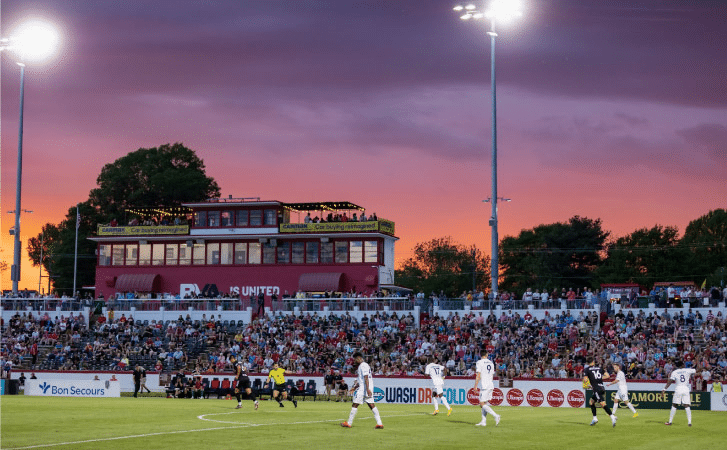 6. Richmond Loves Its Sports
There are several professional sports teams to cheer on in Richmond — especially if you're a baseball or soccer fan. The Kickers are part of the USL, and if you're into baseball, the Flying Squirrels have been the AA affiliate of the Giants since 2010.
Richmond also hosts the training camp for the Washington Commanders, where fans can come and watch the team practice.
7. You Can Experience All Four Seasons in Richmond
Although Richmond is far enough south to feel the heat of summer, it's also far enough north to get snow during the winter. Summers in Richmond are characterized by humidity and temperatures of around 80 degrees Fahrenheit. The weather in the fall and spring is a bit more pleasant with temperatures ranging in the 60s to 70s. Richmond also gets around 44 inches of rain annually and around 11 inches of snow.
8. The Crime Rate in Richmond, VA, Is Something to Keep in Mind
Richmond is considered to be safer than 8% of neighborhoods in the U.S. With almost 6,800 cases of property crimes happening each year, the chances of being a victim of property crime in Richmond is 1 in 33. And with approximately 920 violent crimes happening each year, the chances of being a victim of violent crime in Richmond is 1 in 246. 
The more susceptible you are to crime ultimately depends on the kind of area you choose to live in. If you decide to live in the downtown area of Richmond over the suburbs, it may be best to invest in something like a home security system to ensure you and your family's safety. However, we'd recommend taking these measures no matter where you decide to move. Always better safe than sorry!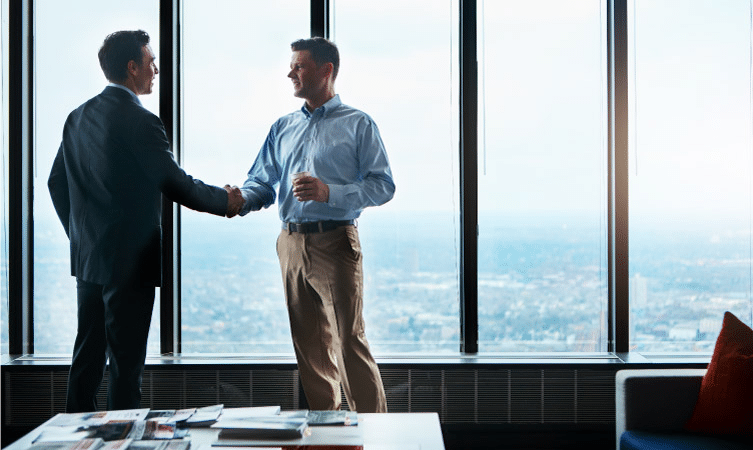 9. Richmond Has a Booming Job Market
The growth of Richmond's job market can be attributed to the city's educated and skilled workforce, as well as its low cost of living and attractive business climate. There are numerous openings for individuals of all ages, including recent graduates, seasoned professionals, and skilled tradespeople.
10. There's No Shortage of Great Dining Options in the City
The food scene in Richmond is quite competitive, and the city has several top-notch restaurants and chefs.
For a complete day of dining, you can start at The Fancy Biscuit to get a taste of its creative take on breakfast dishes. For lunch and dinner, you can head over to both LUNCH.SUPPER and Millie's Diner. They're right next to each other, so no afternoon commute is necessary.
There are plenty of other places that offer unique and delicious food in Richmond, of course, like GWARbar, with its gourmet take on junk food.
11. The Fun Doesn't End When the Sun Goes Down
There are plenty of places to explore when you're looking for a fun night out in Richmond.
Those who live to dance the night away always have a good time at places like Kabana Rooftop or Godfrey's. Godfrey's is also famous for its Sunday drag brunch options, so you can continue the fun in the daytime, too.
12. There's a Variety of Festivals Throughout the Year
Some of the most popular events in Richmond happen at various annual festivals. Our favorites include:
13. Richmond's Public Transportation Isn't the Best
Unfortunately, Richmond does not have the best reputation when it comes to its public transportation system. The Greater Richmond Transit Company (GRTC) has faced lots of criticism for things like a limited service area and irregular schedules. The roadways in the city also face a lot of congestion, especially around rush hour. 
14. Outdoor Activities Are a Must
Because the James River flows through the city of Richmond, you bet that there are plenty of gorgeous trails that run around the river. You can hike on the trails or over the bridges, but that's just a taste of the fun. Whether you're in the mood for canoeing, kayaking, fishing, or even rock climbing, the James River has you covered. Plenty of parks throughout the city also have great trails for mountain biking!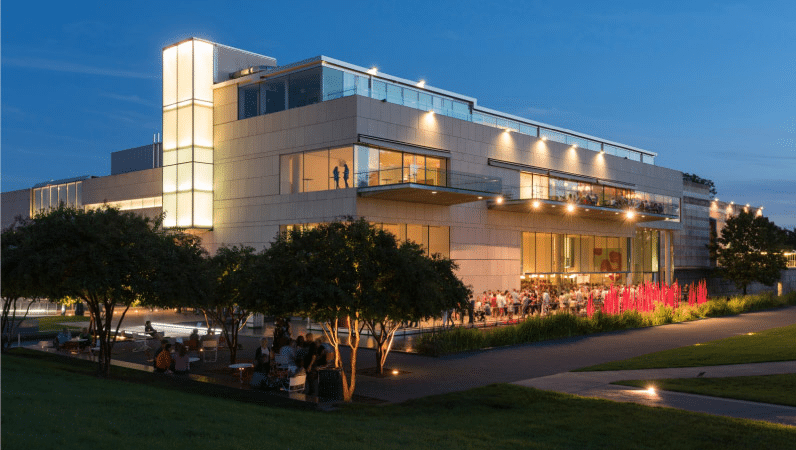 15. Richmond's a City for Art Patrons
Along with art walks throughout the city, the local Virginia Museum of Fine Arts has some of the most pristine collections of Art Nouveau and South Asian art in the world. With plenty of different exhibitions and First Fridays in the Arts District, there's never a shortage of new things to explore.
PODS Can Help With Your Move to Richmond
Once you have decided on where your dream home in Richmond will be, it's time to figure out the challenging part: actually getting there! With the help of PODS, a moving container can be delivered to your doorstep where you can load it on your own schedule. PODS can also connect you with local loading and moving services. Not moving into your new home just yet? You can always keep the moving container in a storage center until you're ready. With PODS, flexibility is at the forefront.
---
Editor's note: For ease of reading, the average rental cost in Richmond was rounded to the nearest $25 and the average home value was rounded to the nearest $100.
Get a Quote
Choose the service you need
Comments
Leave a Comment
Your email address will not be published. Required fields are marked *