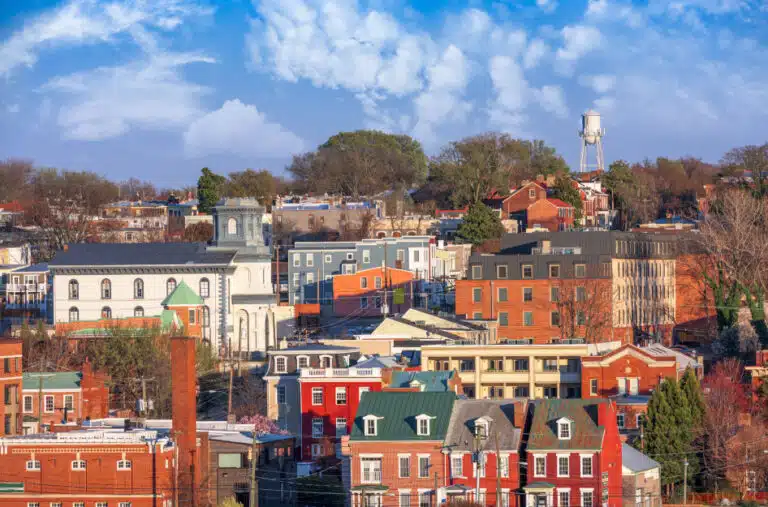 Here Are 12 of the Best Neighborhoods in Richmond, VA, Worth Exploring
With over 300 historical markers throughout the city and an abundance of outdoor activities along the James River, Richmond, Virginia, is a great place to live if you love history and exploring. And in addition to being one of the oldest major cities in the U.S., it also boasts a thriving arts scene and plenty of dining options to choose from. Did we mention it's also the fastest growing region in the state, offering other great perks as a result, like an affordable cost of living? 
If moving there seems like a no-brainer to you, check out these 12 neighborhoods in Richmond, VA, that score the top spots on our list of faves.
Housing Prices in Richmond, VA
Before diving into the specific Richmond, VA, neighborhoods, it's important to look at the real estate trends in the area as a whole. The average home value in Richmond is approximately $328,900 — less than the U.S. average of a little over $339,000. And the average rent in Richmond for a one-bedroom apartment is around $1,450, compared to the U.S. average of $1,700.
Q: What is so special about Richmond, Virginia?
A: As one of the best places to live on the east coast, Richmond is a city with a great social scene and full of eclectic culture, history, art, and more!
Best Neighborhoods in Richmond, VA
Richmond attracts all different kinds of people — from young professionals to families to retirees — and, luckily, there are a variety of neighborhoods and suburbs with plenty to offer everyone. Check out our top 12 best neighborhoods in Richmond, VA.
Q: What are the best areas in Richmond to live?
A: Colonial Place and Woodland Heights are among the top 10 best areas to live in Richmond, according to Niche.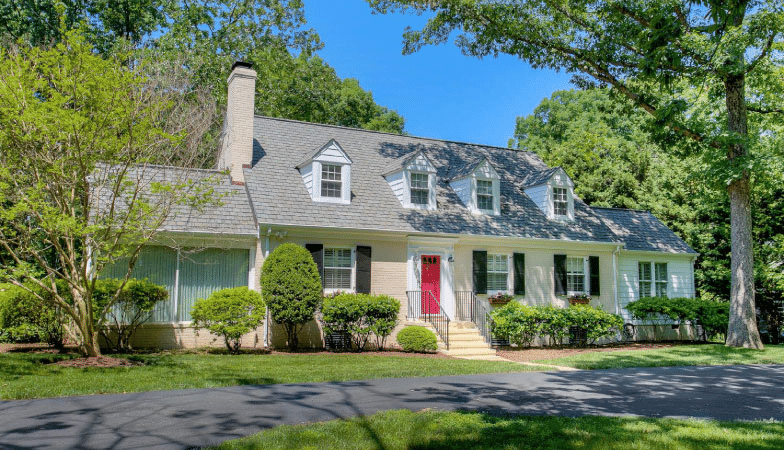 1. Stratford Hills
If you're a retiree looking to live in a safe area near the James River, then Stratford Hills is a good way to go.
The area provides easy access to several portage sites, allowing easy access to Williams Island. If you'd rather stay on land, you can head over to the nearby James River Park, which features various hiking trails and other facilities.
This area in Richmond is on the more quiet side, as most of the houses are far apart. It is also close to areas for shopping and work, as The Shops at the nearby town of Stratford Hills is a great place for both.
2. Three Chopt
The Three Chopt neighborhood is situated near the University of Richmond. It's also close to the Country Club of Virginia Westhampton — an exclusive club with a great pool and golf course. Despite the club's exclusivity, there are still plenty of things to do in the area.
You can head over to The Village for shopping and great food options. And with a great school district and plenty of upscale activities, Three Chopt is perfect for families and retirees.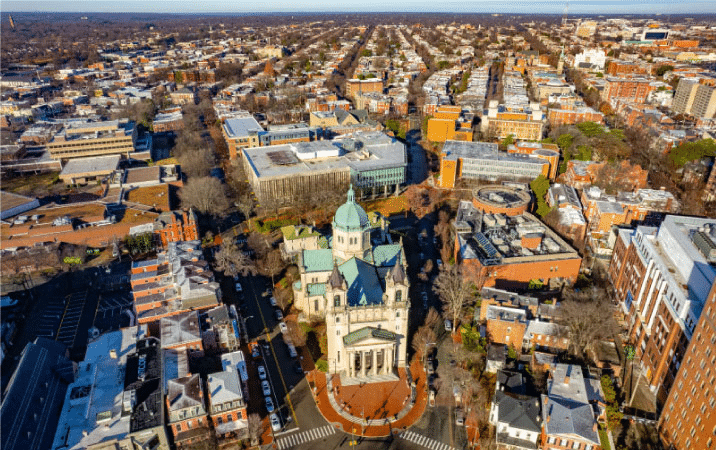 3. The Fan
One of Richmond's most prominent neighborhoods is The Fan, which is a mix of restaurants, bars, and lovely (yet expensive) homes. It's located near Virginia Commonwealth University and was originally named to reflect how certain streets fan toward the west from Monroe Park to the Boulevard.
This area is full of local establishments that cater to the needs of food lovers. There are plenty of new restaurants popping up, but some of its old standbys are still popular with the locals. Kuba Kuba is a great one, and it's been there since 1998.
You'll have access to the Museum District living in The Fan, meaning easy access to museum-lined streets. One of these is the Children's Museum of Richmond, and it has various programs and events for kids. Another prominent museum is the Virginia Museum of the Fine Arts, which has a variety of classes for both adults and children.
4. Monroe Ward
Downtown Richmond's Monroe Ward is a great place for young professionals, such as those working in the fields of medicine, government, or healthcare. It's close to the VCU Medical Center and Biotech, making it an easy commute.
As the most walkable neighborhood in Richmond, there are plenty of easily accessible stores and restaurants to choose from. It's also easy to reach other areas with the help of public transit.
The Richmond Coliseum and the Greater Richmond Convention Center are also nearby, which offer lots of entertainment as well as fun sporting events.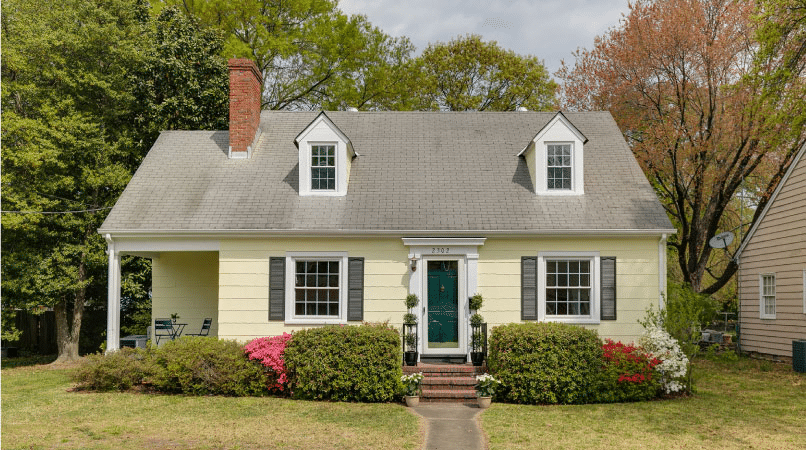 5. Lakeside
Average rent: N/A
Average home value: $309,400
Lakeside is in Henrico County, and it's a great place for families to settle down. It's bordered by Lewis Ginter Botanical Garden and Joseph Bryan Park, meaning easy access to local nature and plenty of opportunities to get out of the house.
Did you know that In addition to stores that specialize in antiques, Lakeside also has its own magic store?
6. Scott's Addition
Over the past ten years, Scott's Addition has transformed from a series of warehouses into one of Richmond's most popular entertainment districts. It features a variety of restaurants and craft breweries, making it an ideal location for young professionals. If you're planning on moving to Richmond, it's hard to beat a neighborhood like this one.
In Scott's Addition, you'll find some of Richmond's most prominent breweries, such as The Veil and Väsen Brewing Company. And if you're a fan of retro arcades, check out The Circuit Arcade Bar.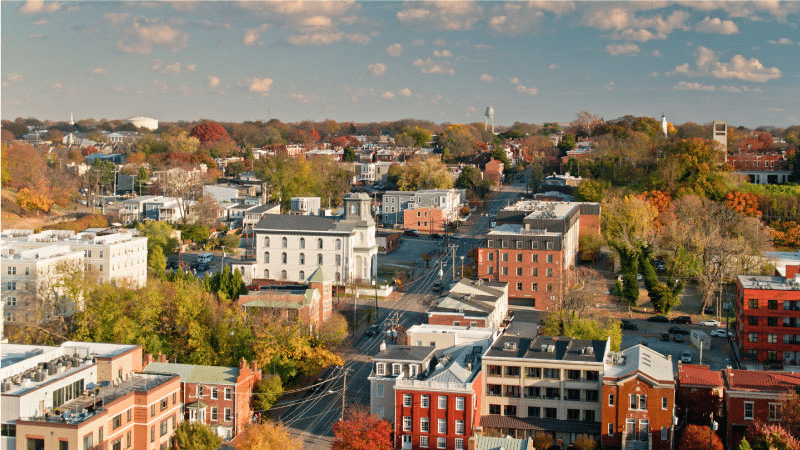 7. Church Hill
One of Richmond's well-rounded neighborhoods is Church Hill. It's located near downtown, but its affordable prices make it a popular choice for young professionals and singles. There are a variety of housing options in this area, including apartments, condos, and Queen Anne-style homes.
There are also plenty of things to explore, like restaurants, historic sites, and unique bars.
8. Carytown
The Carytown District is a mix of residential and commercial areas in Downtown Richmond. It features over 230 shops and restaurants, including the Shop Center and Cary Street Park. In addition to a variety of stores and restaurants, Carytown also offers all kinds of other activities and services, such as movie theaters, cafes, and vegan bakeries.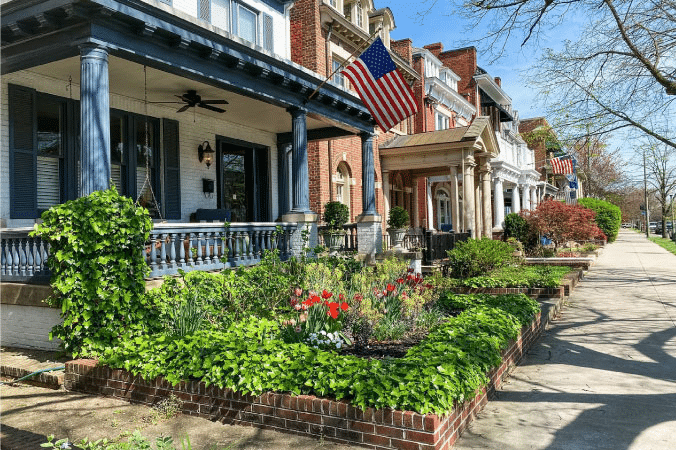 9. The Museum District
If you're looking for a tranquil neighborhood that offers easy access to Richmond's downtown, The Museum District might just be the place for you. This area is very affordable, and tends to draw people who love history and art — two of Richmond's best qualities.
This neighborhood features homes on the historic register, but you don't have to commit to an older home. In fact, there are plenty of housing options in the area, including traditional homes, townhouses, and apartments.
10. Woodland Heights
Woodland Heights is just a 10-minute drive from Downtown Richmond, with plenty of home styles and green space to offer. It's great for families and young professionals who love the outdoors and want to get out during the weekends.
Although there are plenty of affordable apartments in Woodland Heights, you can also find reasonably priced two-story and ranch-style homes.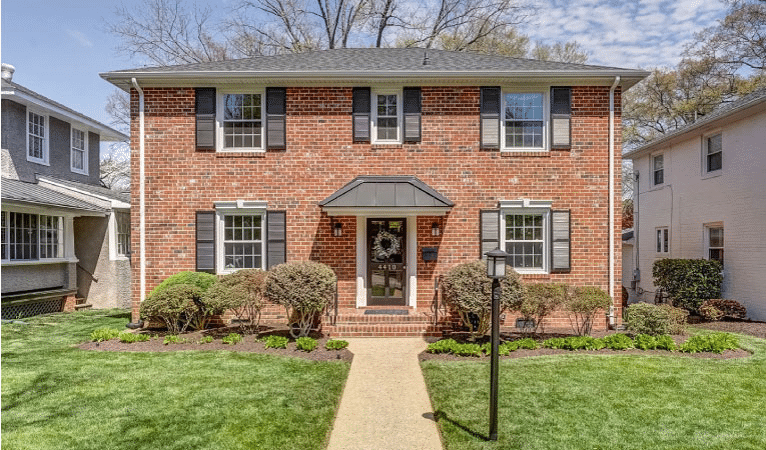 11. Colonial Place
The Colonial Place neighborhood is located west of Downtown Richmond. It is one of the wealthiest communities in the Richmond suburbs, with many single-family houses worth over a million dollars. The area is quiet, and residents are tight knit.
The eastern part of the neighborhood provides easy access to Interstate 195, making it easy to commute to nearby areas. A great place to visit nearby is the Mary Munford Playground. This area is full of new families, with many of them having young kids. There are also plenty of job prospects and housing options.
12. Shockoe Slip
Located near Downtown Richmond and the James River, Shockoe Slip is a neighborhood that is known for its vibrant late-night atmosphere. This area is home to many bars and restaurants, as well as walking trails and iconic cobbled streets. If you are looking to rent a home, this is the place for you, as it's one of the oldest neighborhoods in the city.
Q: How much does it cost to live comfortably in Richmond, VA?
A: The median household income in Richmond is approximately $54,800. Depending on your lifestyle and family size, you may want to make more or less than that to live comfortably.
Make Your Move to Richmond With PODS
When you've found the perfect Richmond neighborhood to settle down in, let PODS assist you with your move by providing a portable storage container that can be conveniently transported to your new doorstep. The best part? One month's storage is included in each move, making it easier to unload on your own time.
---
Editor's note: For ease of reading, monthly rental prices were rounded to the nearest $25 and home values were rounded to the nearest $100.
Get a Quote
Choose the service you need
Comments
Leave a Comment
Your email address will not be published. Required fields are marked *