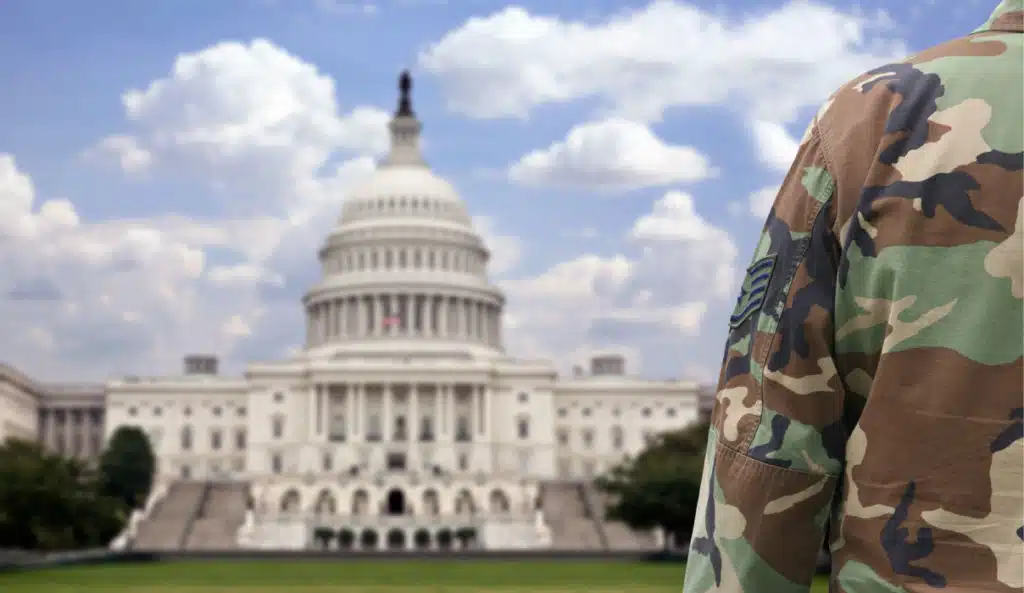 Washington, D.C., Military Moving: What To Know Before Relocating To Our Nation's Capital
PODS is proud to serve the men and women who serve our country. Active, Retired, and Veteran members of the military receive a 10% PODS military discount. For PPM/DITY moves or storage during deployments, call 866-556-9574.
Moving because of a military assignment comes with a lot of considerations. Add in a location like Washington, D.C., likely one of the most exciting places to be stationed, and new opportunities — as well as some logistical aspects because of your military involvement, in general — naturally arise as a result.
Washington has so much going for it. It is geographically well situated. It has amazing cultural, educational, and governmental facilities within walking distance of wonderful neighborhoods. And something is always happening, whether it's a big event, a museum exhibit, or a military celebration. But finding the right place to live, especially if you're new to military moving, can feel like it's a job in and of itself. 
We know what you're thinking. "Where do I even begin?" Lucky for you, this guide is a good place to start. Here's what you should know about moving to D.C.
Pro Tip: This military moving guide covers just the basics of a Washington, D.C., move. Be sure to reach out to your base or representatives to get a complete picture of your Washington, D.C., PCSing options.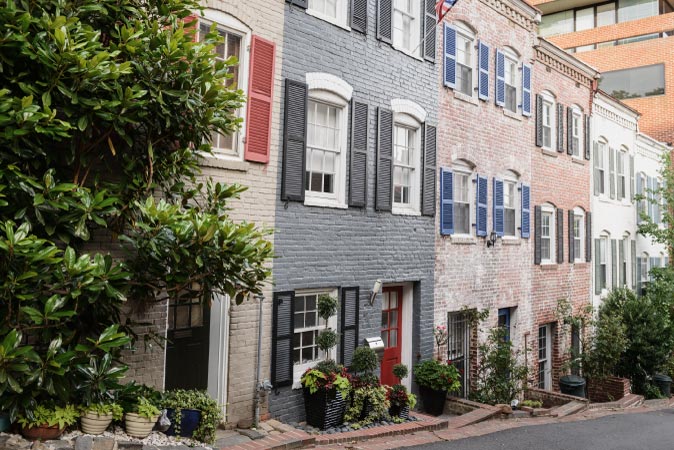 The cost of living in D.C.
Expensive: That's the word most often used when talking about living in Washington, D.C. — whether you're in the military or not. Rental contracts are complicated, houses are in short supply, and everything in between is costly. Have pets? They may cost you additional housing fees. Not to mention how high simple, everyday costs can be, such as school tuition, kids' activities, groceries, and commuting costs — which can include regular parking tickets, according to those in the know. When it comes to preparing for a new life in the Washington, D.C., area, budget ahead for all of these new expenses, if you can.
Q: Where should I live to commute to D.C.?
A: Have you heard of the "DMV"? No, we're not talking about cars. This DMV stands for the District, Maryland, and Virginia. A large number of D.C. workers commute from Maryland and Northern Virginia, seeking more room and more affordable housing prices — though home values in the nearest suburbs may still shock you.
Community and base life
There is so much going on in Washington, D.C., it will take no time at all to get settled. There are fabulous monuments, museums, and places to visit. And the best part? There are great locations where military families feel welcome and close to their peers. In fact, pretty much every event in the area has a special welcome for military spouses, kids, and members, so you'll find an inviting environment when you get involved in your community or neighborhood, as well as the cultural institutions in your area. 
Getting to military sites
Depending on where you've been stationed before, you may have to get used to a lot of changes surrounding the simple act of showing up for work. In the D.C. area, you'll need to know how to survive the local traffic, what your commute will be like day to day, and where to park, to name a few things. And that's the same, no matter where you're working. Our best advice? Get to know a mentor or peer for help. 
Q: What military bases are in Washington, D.C.?
A: There are 10 Washington, D.C., military bases, with each military branch having at least one base in the area. For the Air Force, there's Bolling Air Force Base. For Army bases, Washington, D.C., has Fort McNair, Walter Reed Medical Center, and the Pentagon. The Marines have the Marine Barracks, and the Navy has the Navy Yard as well as the Naval Research Lab. The Coast Guard is actually headquartered in Washington, D.C., and also has a National Response Center and Marine Safety Center. 
Moving and storage solutions for military moves
Finding a place to store your items if you are moving in, moving out, or being deployed is essential. And as we know, there is one constant about military moving: You'll probably PCS again — and again and again. Having a great option in moving and storage containers will help make this process easier, more cost effective, and safer for everyone involved.
Removing the stress of a move is what consultants at PODS are all about, and they will work with your family or spouse to make your military move the best it can possibly be. Want short-term storage? Take advantage of a PODS portable moving and storage container — delivered directly to you and moved to your new location for unloading when you're ready. Need long-term storage? A secure PODS Storage Center will take care of your loaded moving and storage container, and you can schedule an appointment to access your things any time.
Moving with PODS is an especially great choice for people in the military, whether you are active duty, retired, or a veteran. That's because PODS offers a 10% military discount, something that can help offset the costs associated with your move — or the lack of space, if you had to downsize in your new D.C. home. 
Pro Tip: You have enough on your plate (and mind) already. When it comes to navigating a bulky truck through those tight D.C. streets and dealing with parking regulations, it's perfectly fine to shift your mindset from "do it yourself" to "get it done safely." Using a moving solution specifically designed for people living in busy, urban cities — PODS City Service, for example — is a great way to save yourself some stress.
In a nutshell, Washington, D.C., is one of the nation's most historic and beautiful cities to live in. Living there can be a dream come true as a member of the military. However, it does take some expertise to make an informed decision about where you should settle in. For more detailed information about the Washington, D.C., area in terms of neighborhoods, weather, educational opportunities, crime rates, and the like, check out the PODS Blog.
---

Karen Dybis is a freelance journalist and a frequent contributor to the PODS blog. Her work has appeared in Time magazine, U.S. News and World Report, The Detroit News, and more.
Get a Quote
Choose the service you need
Comments
Leave a Comment
Your email address will not be published. Required fields are marked *