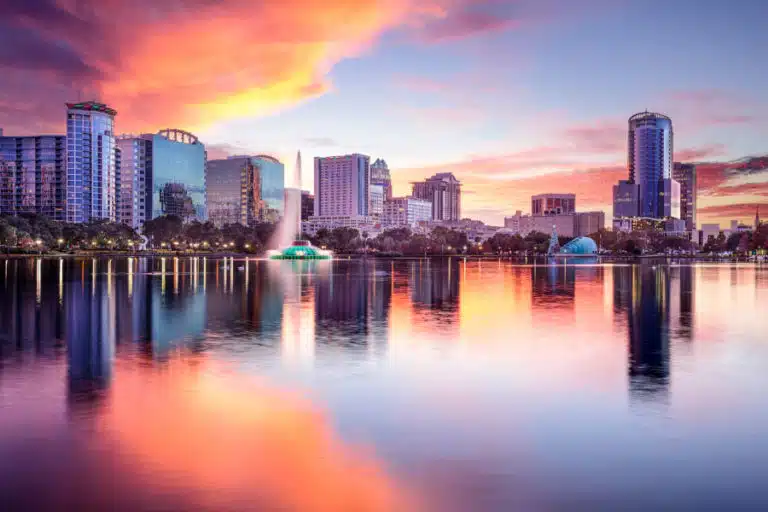 Considering Moving To Orlando? Here's Everything You Need To Know
If you're looking for somewhere new to call home — and if sunshine, entertainment, and a thriving economy sound good to you — then moving to Orlando may be just the ticket. Why Orlando, you ask? Sure, there's warm weather and world-renowned theme parks (and who would say no to that?), but there are also plenty of other reasons why Orlando is a great place to live. Let's take a closer look.
ABOUT ORLANDO, FL
While Florida may have a reputation for attracting snowbirds and retirees, Orlando is one of the exceptions. With a median age of just around 34 years (one of the youngest in the state), the opportunity for higher education and a strong job market make Florida's 4th most-populated city a bustling hub for students, families, and professionals alike.
Why move to Orlando, Florida?
You'll want to move here to save on taxes and invest in property (yes, it's still possible), and if you have a family, there are plenty of top-quality K-12 educational options, including Orlando Science Middle High Charter and Osceola County School of Arts. For higher ed, Orlando is home to the largest university in the country, the University of Central Florida. 
Also worth mentioning is the impressive number of activities and things to do in the area beyond theme parks, including four restaurants with a Michelin star.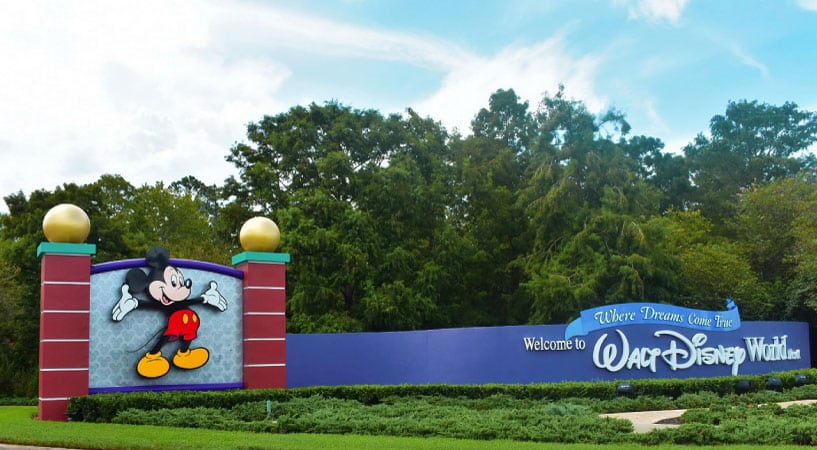 WHY ARE PEOPLE MOVING TO ORLANDO, FLORIDA?
With a population of over 300,000 and growing, new residents are arriving in droves from out of town (or out of the country) to take advantage of all Orlando has to offer, from its cheaper housing, lower taxes, and strong job market to its diverse culture, popular theme parks, and higher education. And while the city is mainly known for its hospitality industry (thanks to Walt Disney World and Universal Studios), it's also a popular hub for trade shows, expos, and conferences.
Housing in Orlando, Florida
Is it expensive to live in Orlando, FL? Although the cost of living in Orlando is not as cheap as some U.S. cities (it's only 1% cheaper than the national average), the typical home value (around $387,000) is still $33,000 less than in Tampa and nearly $175,000 less than in Miami. So, your buck may go a little further than you're used to, depending on where you're moving from. Likewise, as the city grows, the Orlando real estate market excels (home values are up 25.8% since last year!), so buying property here could still be a great investment.
The Orlando Weather
Long, sometimes brutally hot summers and short, cool winters just about sum it up for Orlando's weather. The temperature usually varies from 52°F to 91°F and rarely dips below 39°F or above 94°F. Expect it to be muggy, even by Florida standards, too. Orlando is in the center of the state, so it doesn't benefit from cooling sea breezes and slightly lower humidities like coastal cities do. Central Florida is, quite literally, a swamp.
Florida Income Taxes
One of the many benefits of living in Florida is the fact that there is no state income tax. Add to that Orlando's relatively low sales tax rate (6.5%) and it's easy to see why so many people move here — those dollars add up!
Orlando International Airport
Not only does the airport's close proximity to nearby hotspots make travel easier, but it's probably cheaper than you may expect, as well. In fact, Orlando was ranked the 3rd cheapest airport to depart from in the U.S. Fun fact: We personally know some Tampa residents that have been known to make the 2-hour drive to fly out of Orlando rather than purchase pricier flights out of Tampa.
The Theme Parks in Orlando (of course!)
If you haven't visited each of the Orlando theme parks, add that to your bucket list! There's a reason they're world-renowned — with Universal Studios, Walt Disney World, and SeaWorld, there's enough variety to fit most tastes. And don't forget about LEGOLAND, another popular choice for little ones and adult Lego aficionados alike. Bonus: Florida residents get special discounts to theme parks all year long!
WHAT'S THE COST OF LIVING IN ORLANDO?
If you're thinking that Orlando could be a great choice for your next move, you're probably wondering about the cost of living by now.
As with all places, the cost will depend partly on your personal preferences and how many people you're paying for, but in general terms, the cost of living in Orlando, Florida, is reportedly 1% cheaper than the national average, with housing being 4%, utilities 5%, and healthcare 4% lower than the rest of the country. 
In contrast, the cost of transportation (including gas prices and bus fares) is 1% higher and groceries are 6% higher than the national average.
A family of four will need around $3.4K to cover their monthly expenses before rent or mortgage is added. A single person can get by with just under $1K for monthly necessities, sans rent or mortgage.
Rents vary but can go from as low as $1.5K for a one-bedroom far away from the city center, to around $3.1K for a three-bedroom in the city center. However, it's important to keep in mind that these numbers fluctuate constantly and that costs are generally trending up nationwide.
Wondering what these numbers mean when typical salaries are considered? 
The average annual salary in Orlando, Florida, is about $53,000, so you'll need to analyze if that supports your current lifestyle. Most current residents seem to spend nearly 40% of their income on rent.
Is Orlando a good place to live?
Orlando is a great option for those wanting to move to the Sunshine State, as the cost of living in another big-business city like Miami is 11.6% higher (and you don't have internationally renowned theme parks there!), and the city has better infrastructure and amenities than other places in Central Florida.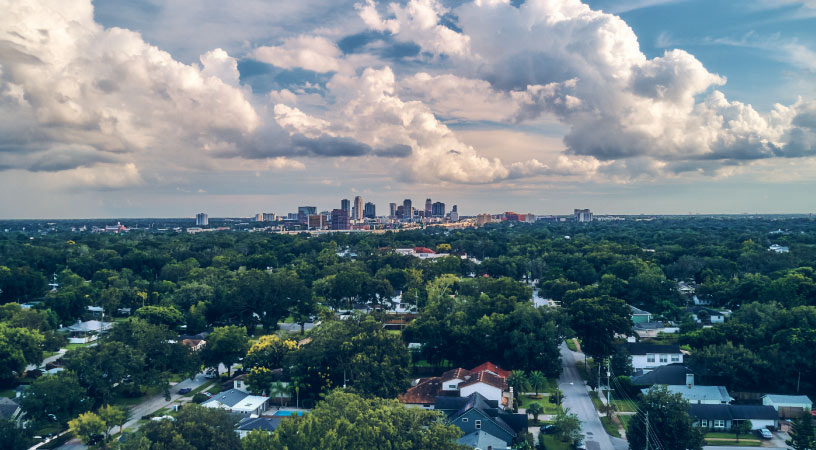 BEST PLACES TO LIVE IN ORLANDO
So moving to Orlando may sound like a no-brainer for you. But do you know what area of the city you should move to specifically? Here are our picks for the best Orlando neighborhoods to check out.
College Park
For those who like to be in busy areas with lots to do, College Park is the neighborhood for you. This area near downtown is bursting with small businesses, award-winning restaurants, and even spas. It features the historic Dubsdread Golf Course and stunning urban parks for some nature therapy within the city limits. Events such as Dancing on the Drive, Jazz Fest, and Holiday on the Drive also take place in this area every year.
Mills 50
If you're less interested in what's already popular and are more interested in diamonds in the rough, this neighborhood may be the right pick for you. This area is still somewhat affordable, but the booming scene of yoga studios, new restaurants, and the local art community surely herald great things to come.
SoDo
Short for South of Downtown, this area merges innovation with old school roots. This is the place to be for art lovers, as art shows, free concerts, and even film festivals, contribute to this culturally-rich lifestyle.
Lake Eola Heights Historic District
If history is your jam, this is the area for you. This designated historic district has the architecture to match the title, as there's everything from Mediterranean revival to art deco in its streets. The food and shopping options are also nothing to sneeze at!
Parramore
This neighborhood is brimming with community and culture, not to mention colorful street art, nightlife, and amazing soul food. And with a typical home value of just under $250,000 (significantly less than the city's), Parramore is a great option for homebuyers, as well.
Sanford, FL
Though technically not in Orlando, Sanford's a great option if you're not opposed to living in the suburbs. This area has been consistently named one of the best places to live in the state because it offers a calmer vibe with great schools, and it's just a short drive away from anything you'd want to do in the city.
Kissimmee
Also technically not in Orlando, but the perfect area for theme park lovers as it is just minutes away from Universal, Disney, and SeaWorld. This is a great place for families that love fun times and a little bit of adventure, as zip lining is another activity you can engage in nearby.
Horizon West
If you're into planned developments, this project was inspired by the New Urbanism movement. It encompasses several villages and has everything from supermarkets to its own hospital. This area offers a great balance of that homey residential feel with the convenience of integrated commercial establishments.
Is it worth moving to Orlando, Florida?
Absolutely! While, of course, it's an individual (or family) decision, based on everything the city offers, it is most definitely worth it for all types of people. Think of it this way: If you're looking for a lifestyle and general "vibe" that's cool and relaxed while staying culturally relevant, as well as a place that offers a variety of activities to explore and pass the time, you'll love it here.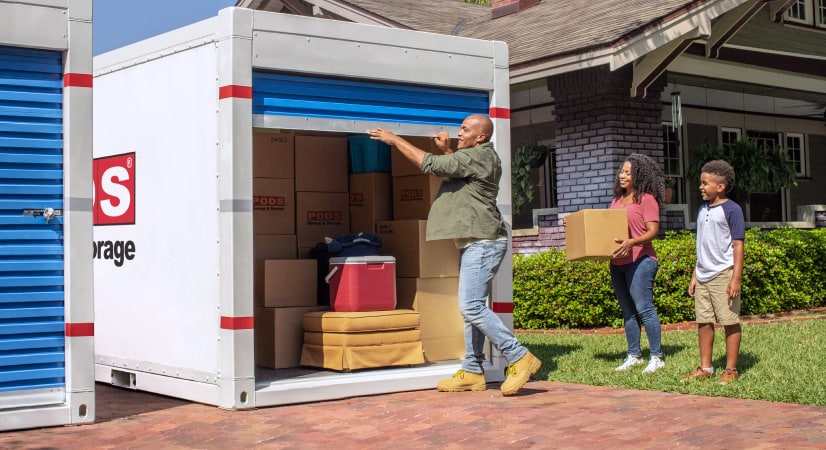 TIPS FOR MOVING TO ORLANDO
When it comes to moving, just the thought can feel overwhelming. But don't despair. We're here to guide you, so you can make the best choice for your needs and budget when it comes to your Florida move.
Full-Service Movers
If you can afford it, this is a great option to save yourself some headaches. Make sure to do your homework first, though: Research moving companies and ask around to find out how others' experiences have been with any given provider. After you know who you want to hire, be ready with your moving dates and any questions or requests regarding packing/unpacking and other organizational services (keeping in mind the cost for these can add up fast!). Most importantly, be sure to get everything in writing, so there won't be any surprises along the way.
Orlando Moving Truck Rental
There's a variety of options for renting trucks in nearly every major U.S. city, but before you decide to save a few bucks and go the DIY route, ask yourself if you're truly ready to deal with everything it entails. Do you want to drive long distances and put in long hours? And do you have a support system to help you through the whole ordeal? Oh, and don't forget to research any applicable regulations, so you can avoid potential (pricey) fines down the road.
Portable Moving and Storage Containers
Portable moving and storage companies like PODS offer a good compromise between paying full-service movers to avoid lifting a finger and doing absolutely everything on your own. With flexible, built-in storage options, container delivery right to your driveway, and access to local packing and loading assistance, you can customize your move to make it just what you need it to be, all on your own time. Plus, you won't have to worry about navigating unfamiliar roads with a big rental truck because PODS does the driving for you.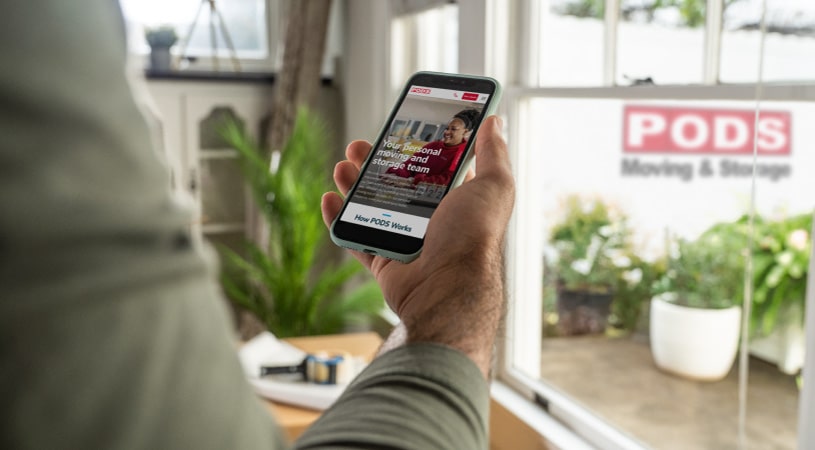 WHAT ARE THE BEST MOVING COMPANIES IN ORLANDO?
 You have plenty of options when it comes to the best moving companies in Orlando. Whether you need a truck to carry your things from one place to another in a single day, or you want the luxury, white-glove treatment from a full-service mover, it's all there for you. 
However, if you want the most flexible option, we recommend you choose a portable moving and storage service like PODS, which is unmatched when it comes to adapting to your particular needs and preferences, with storage built right in!
READY TO MAKE YOUR MOVE?
Be sure to read our pro packing tips and all the other useful guides on the PODS Blog to make the whole process go as smoothly as possible. In fact, if you want to try to avoid any hiccups along the way, a moving checklist can be a lifesaver!
---
Ivonne Spinoza is a freelance writer and a frequent contributor to the PODS blog. Her work has appeared in Matador Network, PBS' Independent Lens, and The Chicago Tribune, among others. When she's not snuggling her cats, she's either Kondo-ing someone's life or fighting jet lag at some airport.
Sources:
Get a Quote
Choose the service you need
Comments
Leave a Comment
Your email address will not be published. Required fields are marked *