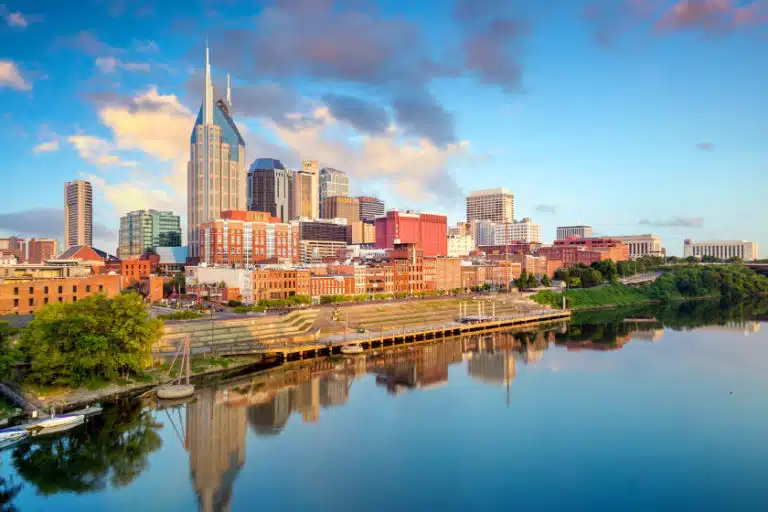 Making a move to Music City? Check out these Nashville neighborhoods of note
Newcomers have poured into Nashville in record numbers during the past decade — and not all of them are starry-eyed songwriters looking for their big break. Drawn by a thriving business climate, a vibrant arts and dining scene, and, yes, the spirit and mystique of Music City, new residents are discovering the charm of Tennessee's capital. And Nashville's not alone: Much of the Volunteer State is experiencing a growth surge.
Millennials, young professionals, and families are finding Nashville's expanding economy and cultural energy irresistible. The city — and all of Middle Tennessee, for that matter — is rich with recreational options: the Cumberland River flows from the suburbs all the way to Downtown, and nearby lakes like Percy Priest, Old Hickory, and more lure boaters, canoers, and kayakers when the weather's nice. The Great Smoky Mountains National Park is less than a four-hour drive east, and Florida beaches are within easy reach, as well.
And despite its "NashVegas'' reputation as the bachelorette-party capital of the country, Nashville has plenty to offer beyond the honky-tonks and tourist crush of Lower Broadway. If you're considering making Music City your home, read on for a look at the area's best neighborhoods and some scoop on what it's like to live in this historic hotspot.
What are Nashville housing prices like?
Just like the city's architecture and style, home costs and availability vary wildly across Nashville neighborhoods. The typical home value in Nashville as of June 2021 is just over $347,000 — a 14.2% jump over this time last year. Comparatively, the national typical home value is about $293,300.
Interestingly, much of the new construction in the past couple of years has taken the form of "tall and skinnies" (super-slim, three- to four-story homes on zero lot lines, that is), often duplex-style. The design irritates purists intent on keeping the traditional Nashville flavor alive, though, particularly where rapid gentrification has changed the look and feel of historic neighborhoods.
Best Nashville neighborhoods
Variety is part of Nashville's charm. On a 20-minute drive across town, you'll go through neighborhoods of gorgeous estate homes, contemporary high-rise condos, and artsy enclaves of historic bungalows — with a few rambunctious tourist districts along the way.
Of course, music lovers are in heaven living in Nashville. The Ryman Auditorium, reverently referred to as the Mother Church of country music, hosts hundreds of intimate live performances every year, including an annual autumn residency with Jason Isbell, a holiday show with Vince Gill and Amy Grant, and New Year's Eve with Old Crow Medicine Show. A block away, the newly opened National Museum of African American Music welcomes guests for a fascinating trip through the rich history of Black music in the United States. Bridgestone Arena, where blockbuster acts bring up to 20,000 fans, is just two blocks away from that, and the outdoor Ascend Amphitheater is just a few blocks more.
The Grand Ole Opry, once at the Ryman, now calls home a sprawling complex about 15 minutes outside of the city. On Music Row, the hallowed boulevard of legendary labels and recording studios, tourists pay their respects to the sites where superstars of country music got their starts. And on the downtown honky-tonk strip of Lower Broadway, live music flows out of dozens of clubs' open doors and windows. Stated simply: In Nashville, music is everywhere.
But the city has a lot more to offer beyond music. Dining, for one, has become a main attraction. In 2020 alone, eight Nashville chefs were among those selected as semifinalists for the coveted James Beard Awards — all designing amazing, innovative cuisine within just a few miles of one another. East Nashville, in particular, offers an impressive display of award-winning restaurants. Maybe there's something in the water.
And with the Nashville Predators (hockey), Tennessee Titans (football), and Nashville SC (soccer), plus college teams, minor league baseball, and dozens of golf courses scattered around town, sports lovers are in luck, too.
So which ones are the best of the best? And do they have a mix of all of these attributes, or is there a single focus in each? Here are some details about a few of our favorite Nashville neighborhoods of note: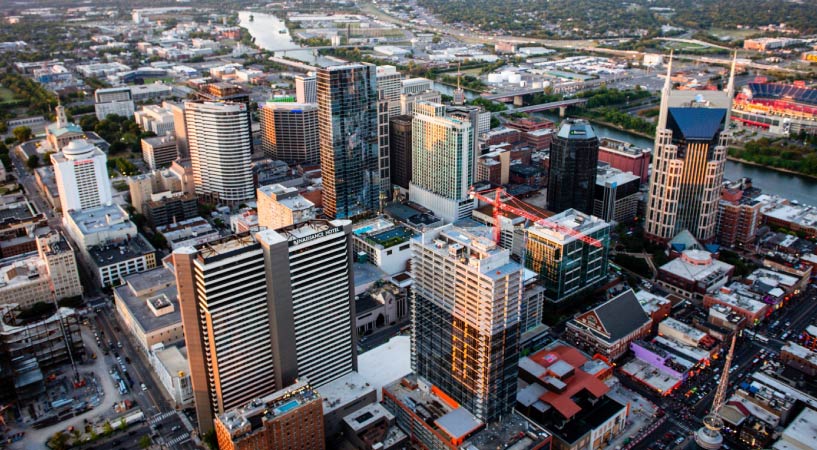 Downtown Nashville
Bustling doesn't begin to describe the vibe in Downtown Nashville. Businesspeople mingle with tourists — lots of them — for an eclectic experience every day of the week. However, many locals vow never to go near Lower Broadway, a strip of clubs, shops, and restaurants. And if you're not into loud music, raucous "transportainment" (think party buses), and sloshy vacationers, you'd be wise to follow their lead.
But just a few blocks off Broadway, you'll feel like you're in any other vibrant, fast-growing urban core. High-rise condos and apartments have taken over the skyline, competing with the famous "Batman" building — the AT&T tower — for dominance. Historic buildings that once housed businesses are now condos and lofts. And with the new growth has come needed amenities like supermarkets (Publix and Whole Foods both opened downtown in 2019) and a trendy food hall in the new Fifth and Broad complex.
Luxury condominiums Alcove and Prime, at 34 and 38 stories, respectively, are the latest skyscrapers to begin construction in the area (scheduled for completion in late 2023). But at 505, an existing luxury tower, you'll find spectacular views and amenities at equally spectacular prices: As of June 2021, a penthouse unit is priced at $10 million. (But you can get a 700-square-foot one-bedroom for $459,000.) In the less pricey realm, 1200 Broadway offers apartments starting at $1,849 per month for a studio and up to $8,652 per month for a three-bedroom penthouse, as of June 2021.
East Nashville
A handful of distinctive neighborhoods make up the expansive area known collectively as East Nashville, from the stately homes in Lockeland Springs to the bungalows of Inglewood. Lovely tree-lined streets and wide sidewalks make these neighborhoods a favorite for young families, with hiking trails and ball fields just a short drive away at Shelby Bottoms Park.
Sprinkled throughout the area are plenty of apartments and houses that are home to musicians, artists, and other creative types — initially drawn a decade or so ago for cheap rent, but which is now mostly a distant memory, thanks to gentrification. However, you can still find some great fixer-uppers on the east side. And many neighborhoods have retained their original vibe, with generations of families sticking around through all the growth.
Five Points is the music and restaurant hub of East Nashville, walkable and always buzzing with live music, outdoor dining and drinking, and occasional street fests. The 5 Spot and The Basement East are local haunts that also bring in national acts (this being Nashville, local and national are often one and the same). And foodies thrive on the east side: Current hot spots include Folk, Redheaded Stranger, and Butcher & Bee.
Brentwood
In Nashville, it's not unusual to run into music superstars at the local supermarket. And in Brentwood, your chances are even better. Residents of this elegant, upscale suburb include Keith Urban and Nicole Kidman, Sheryl Crow, Dolly Parton— and many more.
Known for its gently rolling Tennessee hills, gated estates, and easy access to the airport and Downtown Nashville, Brentwood is a haven for wealthy residents who want privacy. It's also popular among (mostly affluent) young families and outdoor lovers, with about 70 parks in the area including Radnor Lake State Park, a local favorite with a nearly eight-mile hiking trail; a separate path for runners, bicyclists, and pet-walkers; and several educational centers dotting its almost 1,400-acre footprint.
Single-family estates are the most common home style in Brentwood. And they are costly: As of June 2021, the typical home lists for about $888,000 — almost 24% more than last year. And only about 14% of households are renter-occupied, with an average apartment going for $1,450 a month, as of June 2021.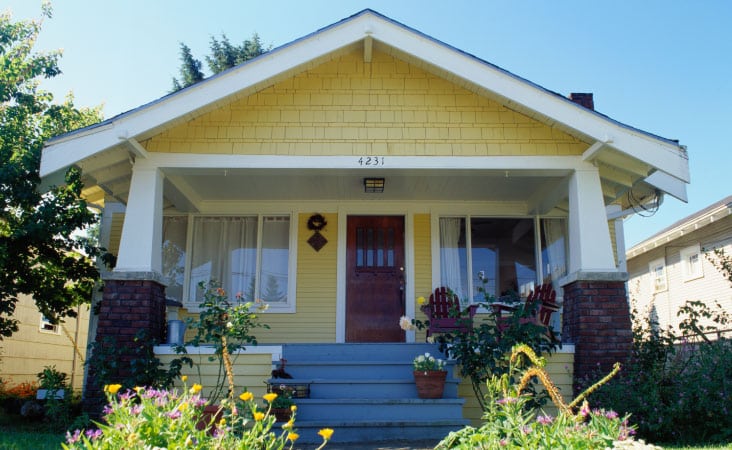 Belmont-Hillsboro
Bungalows and cottages along tree-lined streets characterize the Belmont-Hillsboro area, a stone's throw from the beautiful campuses of Belmont and Vanderbilt Universities. Just south of Downtown Nashville, the neighborhood wraps around a village of shops, restaurants, and the Belcourt Theatre, an historic deco-style movie house that shows art films and other indie fare. Singer-songwriters flock to Belcourt Taps, a restaurant/bar that hosts local live music every night of the week.
There are plenty of apartments in the neighborhood, as well — many occupied by students — with an average rent of $1,656 a month, as of June 2021. The typical home value is just over $845,000, which is an 11.1% jump from last year.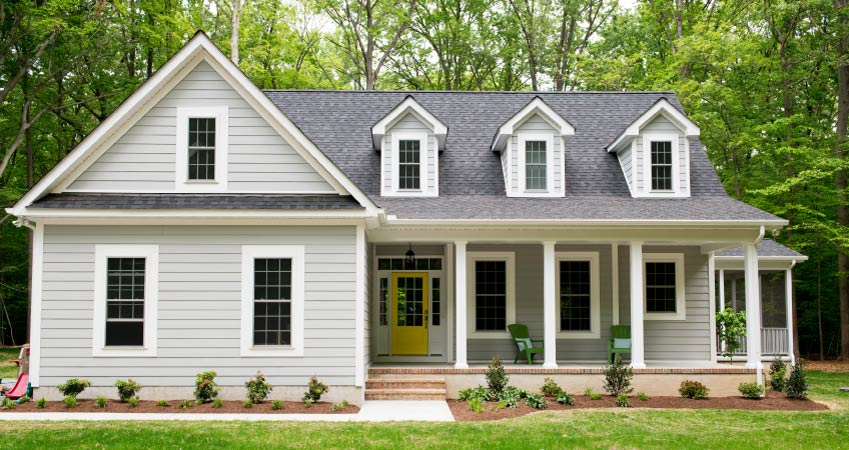 Green Hills
Just to the southwest of Downtown Nashville, Green Hills is an affluent suburb popular with families and young professionals who don't mind being completely car dependent. Upscale enclaves of homes are tucked into winding hills off the busy, heavily-trafficked main thoroughfares, with a variety of styles and sizes to suit all tastes. However, the area is pricey: the typical home value is more than $1.2 million in Green Hills, as of June 2021, up an impressive 18.6% from this time last year.
But if budget isn't an issue and you want top-rated schools and an abundance of shopping options, this is the place for you. The sprawling Mall at Green Hills has more than 100 stores, 20 restaurants, and a movie theater. Boutiques are also plentiful in the area, sharing space in multiple shopping centers with even more dining options and specialty stores. If there's a book lover in your household, be sure to check out Parnassus Books, one of the area's only independent bookstores.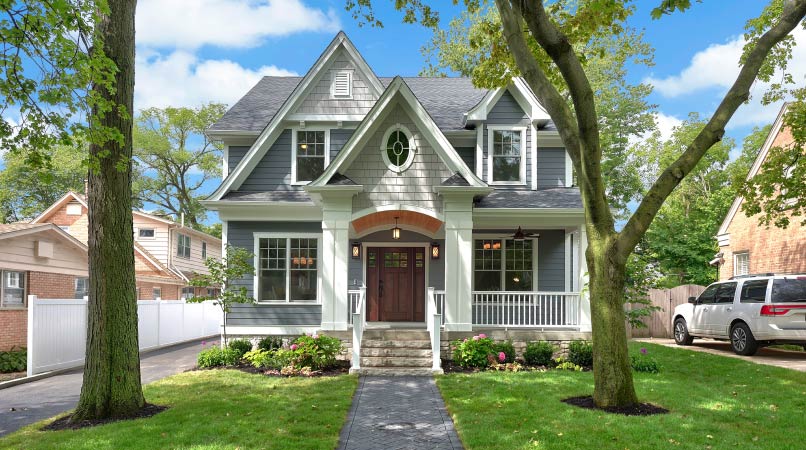 West Nashville
Like much of the rest of Music City, the west side of town is experiencing a bit of a renaissance, with new development and a rapid influx of residents into its neighborhoods.
The formerly gritty industrial district of The Nations, named for the Native American tribal nations that would gather there for summits, is now an artsy destination of breweries, restaurants, and boutiques, with lofts taking over former factories and renovated homes sporting finely tended lawns and gardens. The Café at Thistle Farms is a local favorite, as much for its comfort food and unique handmade gifts as it is for its mission of healing.
In the more established hood of Sylvan Park, about four miles southwest of Downtown Nashville, young families and singles have created an active, locally-focused community with strong support for their area businesses — holistic pet store Wags and Whiskers among them, plus another two dozen shops and restaurants. Parks are abundant, with Edwin Warner and Percy Warner Parks as the main attractions, known collectively as Warner Parks.
Home values in West Nashville vary, depending on which area they're located in. For example, as of June 2021, the typical home value in The Nations is just under $450,000, whereas it's around $594,000 in Sylvan Park. Rental prices are pretty comparable, however, with rent averaging $1,500 per month in both The Nations and Sylvan Park, as of June 2021.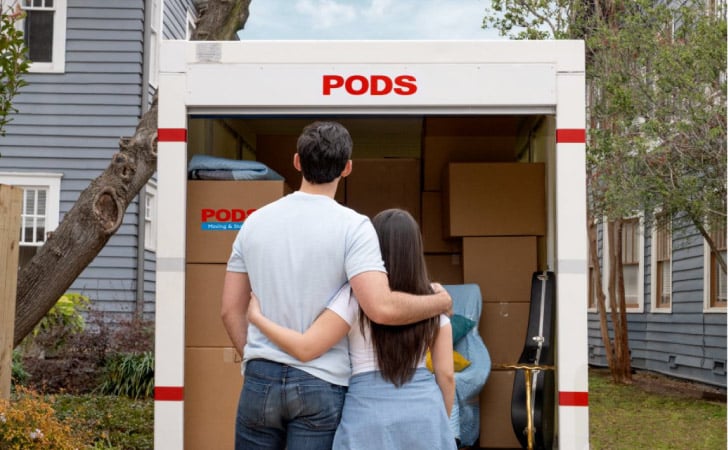 Planning your move
With any relocation, it's never too soon to start planning. And flexibility is important, because no matter how thorough you are, unforeseen events always pop up that require a change in dates or moving needs. That's why finding a moving and storage company that understands the need to move at your own pace and to plan for that unpredictability can make all the difference in a smooth move. You know what else will make your Music City move a success? Getting insider tips on the most efficient ways to pack up your belongings. For more tips and tricks, visit the PODS blog.
---
Shannon Jacobs is a Tampa-based freelance writer and frequent contributor to the PODS blog. She has lived in Atlanta, the Berkshires, and Nashville, but always returns to the warmth of Florida's Gulf Coast.
Get a Quote
Choose the service you need
Comments
Leave a Comment
Your email address will not be published. Required fields are marked *