12 Things to Know About Living in Nashville, TN
Whether you've packed your bags and set your sights on Tennessee or you're just dipping your toes into the possibility of a relocation — you're considering a move to Nashville with good reason. Living in Nashville, TN is city-living like none other.
Curious what life in Music City really looks like, though? From the weather to the average cost of living to the pros and cons, check out this handy guide to living in Nashville, Tennessee.
Nashville at a glance
The capital of Tennessee, Nashville is also the state's largest city, with a 2021 population estimate of 678,851.
Nashville is a city of a thousand nicknames. If you hear someone talking about Music City, the Athens of the South, Buckle of the Bible Belt, Nashvegas, Cashville, or just Nash, they're talking about Nashville.
The median age in Nashville is about 34 years old, with about 21 percent of the population under 18 and 12 percent 65 and older.
1. Living in Nashville, TN means living in a southern gem of a city
Nashville recently ranked as the 15th best city in the U.S. according to Travel + Leisure's reader survey, with one reader dubbing it the "Jewel of the South." You're also likely to hear it called "Music City," for its storied and dynamic music scene, with stars like Elvis Presley, Dolly Parton, and Taylor Swift having spent considerable time there.
Is Nashville, TN, a good place to live? 
Definitely! And, no, you don't have to be a die-hard country fan to enjoy living in Nashville. But the opportunity to see all kinds of live music and be surrounded by such ambitious creative energy can't be missed. Another one of its many perks? The food branches from classic Nashville hot chicken to Tex-Mex to all kinds of other unique culinary options.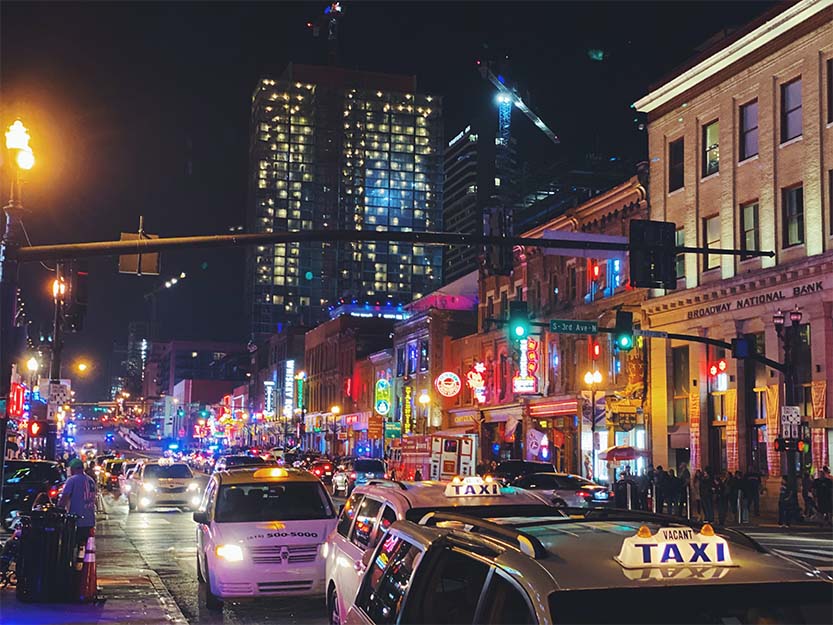 What are the pros and cons of living in Nashville, TN?
Nashville has a lot going for it — and continues to grow and develop by the day — but no city is perfect. While it offers a rollicking live music and nightlife scene, a lower cost of living than many major cities (and the national average), and a relatively small-city feel — thanks to its population of less than 700,000 — there are a few sticking points. 
For one, public transportation isn't where it could be. There are electric bikes and buses, but they don't connect to the full city outside of downtown. For many, it makes the most sense to have a car while living in Nashville, but that results in troublesome traffic. If you don't drive or have much patience for sitting in traffic, this Nashville con may be more glaring to you. And though it's no surprise to Southern dwellers, you should prepare for hot, humid summers and more mild winters, with many days in the 50s — a pro or a con, depending on your climate preferences!
2. The average cost of living in Nashville, TN, is below the national average
City living is never cheap, but Nashville offers a more affordable lifestyle than many major U.S. cities. The cost of living is nearly 5 percent lower than the national average, which is especially impressive when you compare that to New York — more than 80 percent above the national average.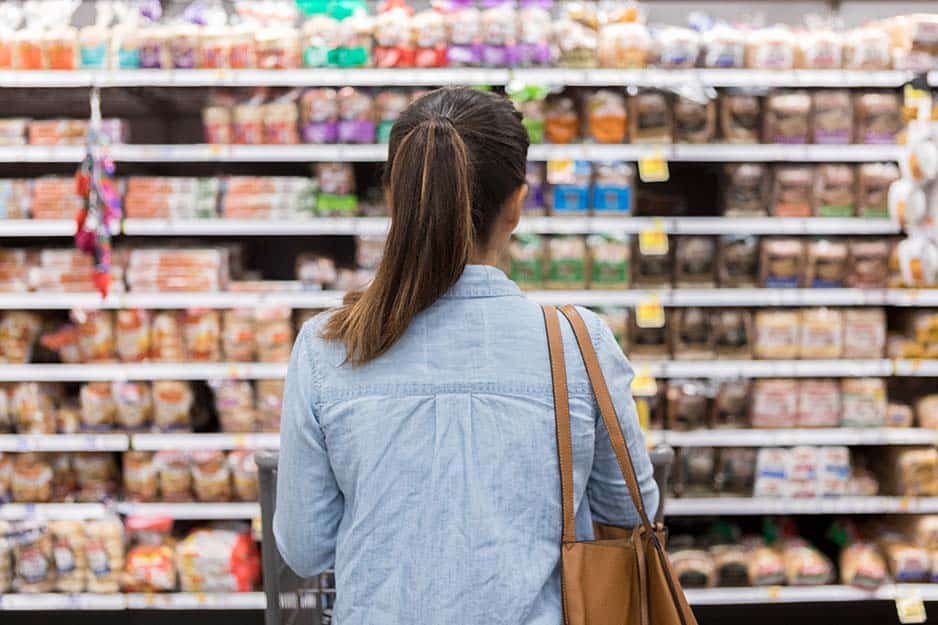 Is Nashville expensive to live in?
Cost of living statistics are great, but knowing a percentage above or below the national average can be a little too abstract to plan a budget around. Instead, Payscale.com breaks down the prices of specific products and experiences, so you can see how they stack up to what you currently pay. A carton of eggs, for instance? $1.54. A doctor's visit? $110. An average home? $371,701. Of course, these costs vary based on where you shop, what kind of insurance plan you have, and which neighborhood you live in. But having an idea of daily expenses like these can help you set a baseline budget — and really start to envision yourself living in Nashville. 
OK, but what salary do you need to live in Nashville comfortably?
The salary you need to live somewhere always depends on your lifestyle. In Nashville, the median household income in 2020 was $62,087 — that's in comparison to a national average of $67,521 in that same year. That said, a 2018 study from GoBankingRates determined the salary that living in Nashville, TN requires to live comfortably is significantly higher than the city average: $85,000. Add in the huge inflation we've seen this past year, and you can bet that number has ballooned well above $85k by now.
To get a better idea of what living comfortably in Nashville means to you, try plugging your career criteria into this handy cost of living calculator to see how your disposable income would adjust in Nashville.
3. Nashville is rich with universities
It might seem odd to call the capital of Tennessee a college town, but with some 20 colleges, institutes, and universities calling the city home, it's not completely off base. Situated in midtown, in Nashville's West End neighborhood, Vanderbilt is a legitimately elite school — ranked among the top 20 colleges nationally. Tennessee State University, meanwhile, boasts two campuses — a main campus in a residential zone by the Cumberland River, and a second location right downtown. Regardless of whether you're living in Nashville for college or something else, residing in a city with a constant influx of young people, new ideas, and fresh talent is certainly a perk.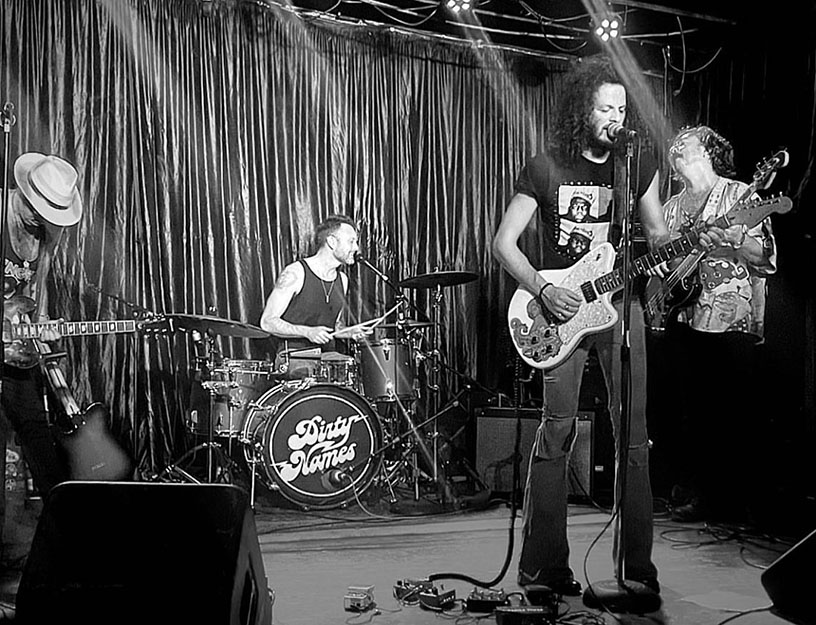 4. You can revel in music history and dance the night away in Nashville
If you love live music, you will love Nashville. And if you're not a big concertgoer or music lover, chances are you'll really come around to it living in Music City. Ever heard of Elvis Presley? Though his famed manse Graceland is located in Memphis, the rock and roll icon spent time in Nashville, too, recording 200-plus songs in RCA Studio B. You can still tour the studio today, standing in the footsteps of other music legends like Dolly Parton and Waylon Jennings. You could also catch a show at the historic Grand Ole Opry, a country music stage that has been putting on the world's longest-running radio show since 1925. If you want to know the band before they make it big, plenty of new talent resides in the city and floods it each year for Tin Pan South, the massive songwriter festival that takes place there.
5. Nashville experiences four beautiful seasons
If you're moving to Nashville, you'll want to pack your sweaters and your t-shirts. The climate is temperate, translating to hot and humid summers and cool and damp winters. Thanks to its southern situation, Tennessee's hot season lasts slightly longer than its cold season — late May through September, the average daily high is about 80°Ft, with the thermometer peaking in July. The coldest months, on the other hand, are late November through February, when the average daily high is in the 50s (though locals know the temperatures can vary widely no matter the season). You may even see some snow, though not much for those used to colder climates: The average snowfall in Nashville is about four inches per year. Wondering what the best time of year is, either to get outside or have friends come visit you there? The answer is early August through early October, when there's typically the highest concentration of rain-free days with temperatures between 65°F and 80°F.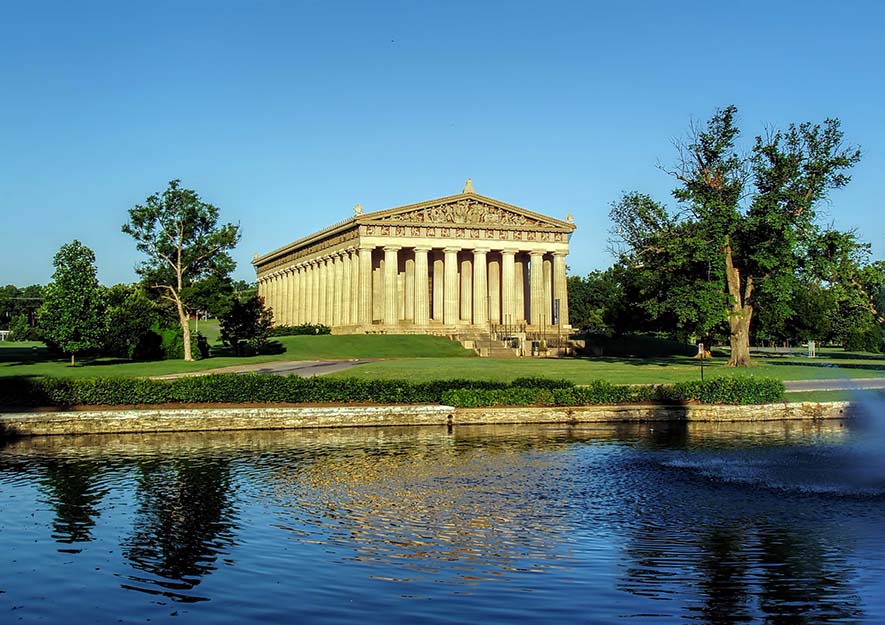 6. The fun never stops in the state's capital
Historical Things to Do in Nashville
Ooh and aah at the Parthenon. Contributing to the city's nickname "the Athens of the South,'' this incredible 42-foot-tall replica of the Greek temple was erected at the center of Centennial Park for Tennessee's 1897 Centennial Exposition. Today, the Parthenon serves as an art museum filled with 19th and 20th century American paintings as well as temporary exhibits.
Visit the Johnny Cash Museum. If "I Walk the Line" is your most-played song of all time, you'll want to pay this museum a visit, which features a massive collection of Cash memorabilia. Situated downtown, entrance is about $24 for adults.
See a show at the Grand Ole Opry. Snag a chair in the 4,372-seat stadium to witness the world's longest-running radio show for yourself, taking in a mix of country and bluegrass from legends and up-and-coming artists alike.
Free Things to Do in Nashville
Walk down Broadway. This downtown stretch and National Historic District is teeming with attractions, from honky-tonks and bars to record shops and restaurants. It's free to walk and window shop, or you can opt to hop aboard the Old Town Trolley and enjoy a narrated ride down the thoroughfare.
Take a trip to the park. Love a good green space? Take your sweet time strolling around Centennial Park. The Midtown oasis features walking trails, gardens, a dog park, a lake, and of course, a full-scale Parthenon replica.
Things to Do in Nashville With Kids
Visit the Tennessee State Museum. Not only is this museum always free, but it offers a fun, interaction exhibit designed specifically for kids. Let your kiddos wander around the Children's Gallery to learn about Tennessee through a giant state map, costumes that relate to music history, and more.
Cool off in Cumberland Park. Wilting away during one of those muggy summer days? Take the kids to Cumberland Park, a riverfront public space offering fun water features. There are plenty of dry spaces to play, too, including a bouncing pad, see-saw, and climbing wall.
Embrace a local adventure. Visit the Adventure Science Center to stargaze, defy gravity in a flight simulator, tinker in a souped-up makerspace, and beyond.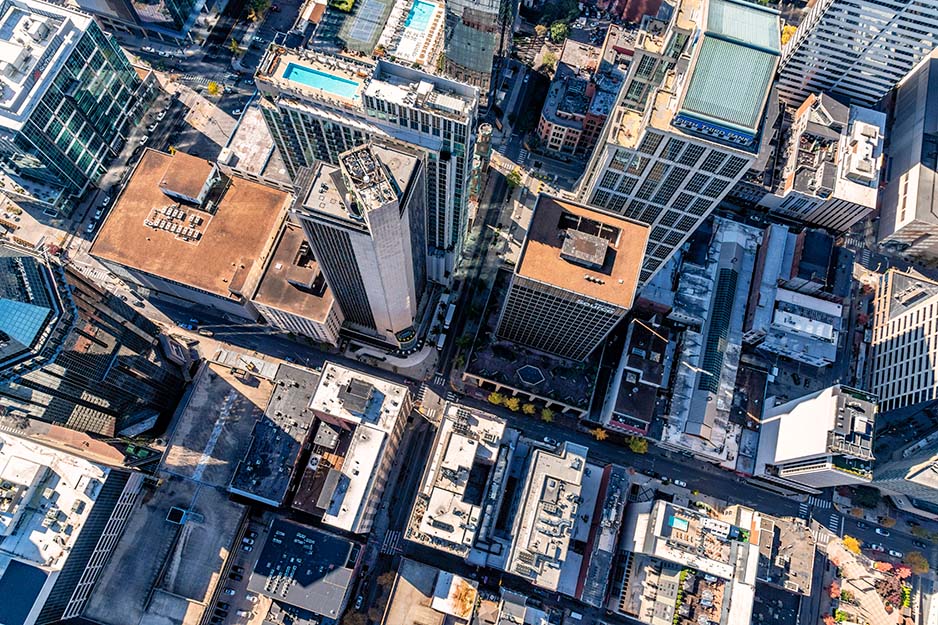 7. Nashville has some top-notch neighborhoods
Knowing about the weather, cost of living, and things to do in the place you'll call home are all important factors. But one of the most important considerations is knowing where, exactly, you'll live. The good news is Nashville has a range of appealing options — take a look at these three lovely neighborhoods for starters, and reference this guide to Nashville's neighborhoods for a deeper look. 
Downtown Nashville: Bustling doesn't begin to describe the vibe while living in downtown Nashville, TN. Businesspeople mingle with tourists — lots of them — for an eclectic experience every day of the week. As for living there? At luxury condo 505, you'll find spectacular views and amenities at equally spectacular prices: As of August 2022, a penthouse unit is priced at $10 million. (But you can get a 700-square-foot one-bedroom for $459,000.)
Green Hills: Green Hills is an affluent suburb popular with families and young professionals who don't mind being completely car-dependent. However, the area is pricey: The typical home value is more than $1.7 million as of June 2022.
West Nashville: Like much of the rest of Music City, the west side of town is experiencing a bit of a renaissance, with new development and a rapid influx of residents into its neighborhoods. Home values in West Nashville vary, depending on which area they're located in. For example, as of June 2022, the typical home value in The Nations is just over $635,000, whereas it's around $797,000 in Sylvan Park.
Once you've landed on the Nashville neighborhood that's right for you, you're going to need to plan your move. And, fortunately, PODS is an expert in flexible moving options. Whether you're moving across town or across the country, your moving container will be delivered right to your driveway. When you're ready, PODS will pick it up and deliver it right to your new Music City home. Now that's some music to your ears.
---
Sofia Rivera is a Boston-based lifestyle editor and frequent contributor to the PODS Blog. Her work has appeared in Boston magazine, Apartment Therapy, and more. You can most often find her redecorating her apartment, trying out a new recipe, or trekking all over the city.
Get a Quote
Choose the service you need
Comments
Leave a Comment
Your email address will not be published. Required fields are marked *