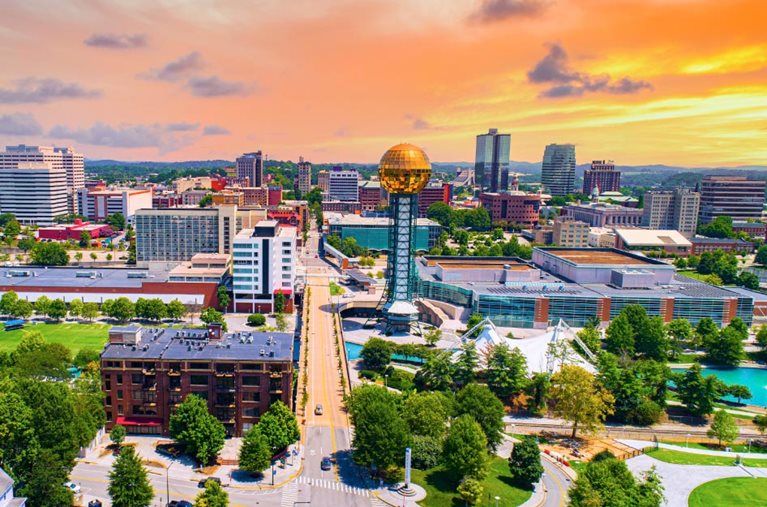 Moving to the Marble City? 15 Things To Know About Living in Knoxville, TN
Situated on the Tennessee River at the foothills of the Great Smoky Mountains, the artsy, historical, and charming city of Knoxville is considered one of the best places to live in the state. More than just a college town for the University of Tennessee, you can expect The Marble City to deliver beautiful historical homes, endless nature activities, exquisite dining options, and so much more when living in Knoxville, TN.
Knoxville at a Glance
1. Cost of Living in Knoxville, TN
Why are so many people moving to Knoxville? Even though Knoxville has had recent surges in things like food and utility prices, the cost of living is still quite affordable overall — a huge factor that contributes to the influx of new residents each year. With a cost of living index of 89.6, Knoxville is pretty close to the state average of 89.9, but it's even more affordable than the nation's average of 100.
But are you wondering "How much do I need to make to live in Knoxville, TN?" To live comfortably, a single adult residing in Knoxville should expect to make at least $32,800 annually. On the other hand, a family of four with two working adults should be drawing in closer to $92,700 annually.
2. Pros and Cons of Living in Knoxville, TN
Pro: Outdoor Activities
Because Knoxville is situated right in the middle of picturesque Cumberland and the Great Smoky Mountains, there are plenty of fun outdoor recreation activities to choose from. Some of these include hiking, fishing, and camping.
Con: Hot Summers
There are certainly fun things to do outside while living in Knoxville, but the southern heat can definitely have an impact if you're not used to the temperatures. In comparison to other southern cities, though, it's not too bad. You can
expect temperatures to heat up
around the end of May, and then they'll cool back down toward the end of September.
Pro: Strong Economy
With a
low unemployment rate
and job opportunities available for all walks of life, Knoxville attracts so many new residents each year.
Con: Land-Locked Area
Just like the entire state of Tennessee, Knoxville is land-locked, which means that it has no oceanfront coastline. However, you can still explore the city's lakes and rivers!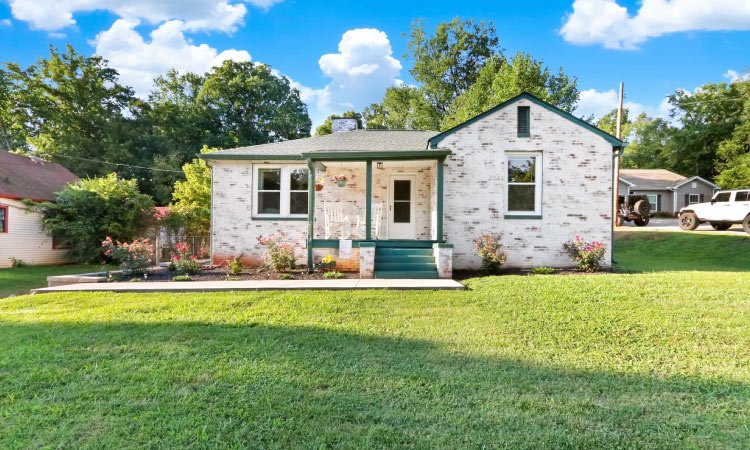 3. Knoxville Housing and Rental Market
The average home price in Knoxville is roughly $338,000. The average monthly rent for a one-bedroom apartment in Knoxville is almost $1,675.

Single-family homes and high-rise apartments are most popular in the area, and some of Knoxville's neighborhoods are the best you can find in the entire state.
4. Best Places to Live in Knoxville
Sequoyah Hills
Located off Kingston Pike in West Knoxville, Sequoyah Hills is a neighborhood that dates back to the 1920s. It has a variety of architecture styles and is named after Chief Sequoyah — the scholar responsible for developing the Cherokee written language. The laid-back atmosphere is perfect for retirees to enjoy life here!
SoKno
SoKno is a neighborhood located in South Knoxville, Tennessee. It's connected to downtown by several bridges, including the James C. Ford Memorial Bridge, the Gay Street Bridge, and the J. E. "Buck" Karnes Bridge, making it an ideal place to reside for young professionals and those raising families.
Happy Holler Historic District
The Happy Holler neighborhood is located in North Knoxville, about five minutes away from downtown. It's associated with various establishments, such as bars and restaurants filled with singles and young professionals. The name of this area comes from the era when it was known for its wild reputation!
5. Transportation in Knoxville
If you're planning on moving to Knoxville, you're going to need a car. The city itself has a transit score of 27, a walk score of 31, and a bike score of 30.
The city's public transit system isn't great, and there are not a lot of buses around. The Knoxville Area Transit is not very extensive, and, at the time of writing this, the buses are operating on a reduced schedule due to staffing shortages.
6. Schools Throughout Knoxville
One of the biggest concerns for families living in Knoxville is the quality of education in the city. Fortunately, many of the area's schools are rated highly.
Despite some challenges that Knox County schools have faced, the state recognizes two local school districts — Maryville and Oak Ridge — as exemplary. Maryville is #1 on Niche's list for "Best School Districts in Tennessee," while Oak Ridge is ranked #3 on Niche's list for "Best School Districts in the Knoxville Area."
7. Higher Education Opportunities in the Area
If you're looking for a great higher education in Knoxville, then you'll find plenty of opportunities. The city is home to institutions like Strayer University, Lincoln Memorial College, Knoxville College, and Johnson University (though that's not all of them).
The biggest and most prestigious, by far, is the University of Tennessee-Knoxville, with almost 34,000 students studying for graduate, undergraduate, and other professional academic programs. UT is a cultural staple for not only Knoxville, but the entirety of Tennessee, with grads finding work across the state.
8. Sports in Knoxville
When it comes to the sports scene in Knoxville, the first thing most people think of is the University of Tennessee's Vols (Volunteers) football team. Neyland Stadium regularly packs 100,000+ in on Saturdays, sometimes more when rivals Alabama and Florida come to town. Knoxville's population explodes in the fall, with Vols coming in from across the state to show their support for UT. Rousing renditions of Rocky Top ring throughout the town all day and night, in victory or defeat. The passion of its students, almuni, and fans makes UT one of the toughest places for opposing teams to play in all of college football.
Though Tennessee is definitively a "football school," its other sports programs are legendary, most notably its women's basketball team, nicknamed the Lady Volunteers. Coach Pat Summitt led the team for over 40 years, and during that span the Vols dominated the SEC, and won eight NCAA titles. The mark she left on Tennessee, and the NCAA as a whole, is permanent: She was even recognized with the Presidential Medal of Freedom in 2012.
However, there are other professional sports teams not associated with the university. One of these is the Knoxville Ice Bears hockey team, who are known for their family-friendly atmosphere.
The Hard Knox Roller Derby is the region's first (and only) all-women professional flat-track roller league. This league is known for providing an intense experience to its fans.
And the Tennessee Smokies are a minor league baseball team that provides a more laid-back atmosphere, which is great for a nice day spent at Smokies Stadium.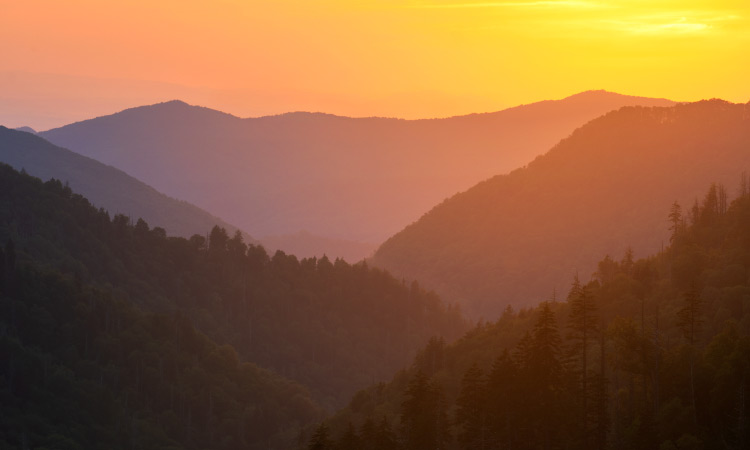 9. Knoxville Climate and Weather
In contrast to other areas, Knoxville experiences winters that are mild and short-lived. Although it gets cold, it rarely gets below freezing, and the snowy season only lasts from December 20 to February 26.
The hot season in Knoxville only lasts from May to September, which many are grateful for due to the sometimes scorching southern heat. Although it gets hot and humid, the temperatures in the city are rarely higher than 94 degrees. This makes it much more bearable compared to other areas.
10. Crime in Knoxville
The crime rate in Knoxville is 49 per 1,000 residents. This can be considered high, but it's on par with other large cities in the state. Nashville's crime rate, in particular, is the same.
11. The Steady Knoxville Job Market
The employment rate in Knoxville has risen by 0.9 percent in the past year, making it one of the most flourishing job markets in the country. The city's job growth is expected to reach 37.5 percent over the next decade, which is higher than the national average of 33.5 percent.
As of June 2022, Knoxville's labor market had actually added more new jobs than could be filled. It's one of the best places in the country to find employment, if you're looking for a full-time job or part-time position. Some of the major organizations that employ people in the city of Knoxville include Knox County Schools, the University of Tennessee, and Covenant Health.
12. Knoxville's Underrated Food Scene
One of the best things to do in Knoxville is to check out the city's food scene — especially the city's southern cuisine. There are plenty of places that serve up barbecue, fried chicken, and other down-home favorites.
That's not all you'll find, though. There are also establishments that serve international cuisine, and it's even easy to find a great place that uses only local ingredients.
Favorite local restaurants in Knoxville include:
13. The Vibrant Nightlife Scene
The University of Tennessee's presence in Knoxville gives the area a youthful energy. This liveliness can be seen in the area's diverse nightlife scene.
The city of Knoxville has plenty of bars and breweries that allow you to create your own drinking adventure. If you're looking for something a bit different, though, try out one of the area's entertainment districts. The city's historic Gay Street and Old City all have numerous options nearby.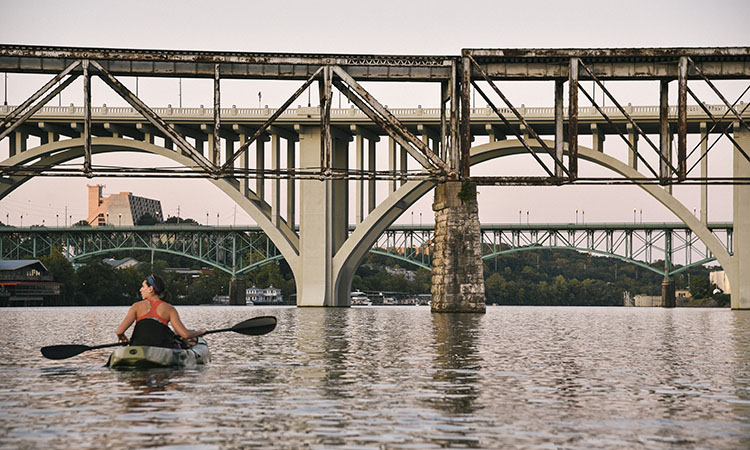 14. Knoxville's Outdoor Activities
There is an abundance of outdoor things to do in Knoxville, including Knoxville's Urban Wilderness and the Tennessee River (kayaking, anyone?). This region — just minutes from downtown — has several miles of biking and hiking trails. It also houses Ijams Nature Center.
The beautiful Great Smoky Mountains are also located just around an hour outside Downtown Knoxville. Here, you'll find over 800 miles of hiking trails and great waterfall views, and you'll even be able to go camping or fishing.
15. Things to Do in Downtown Knoxville
The vibrant and charming food and arts scene of downtown Knoxville has only continued to grow in recent years. We recommend checking out Market Square, where you can enjoy live music and a variety of bars and restaurants. You can also visit the Market Square Farmers' Market every Wednesday and Saturday from May to November.
Want to explore Knoxville's art scene? You can check out the murals and graffiti along Strong Alley. You can also enjoy a $1 mimosa during brunch at Balter Beerworks — located between Old City and Market Square.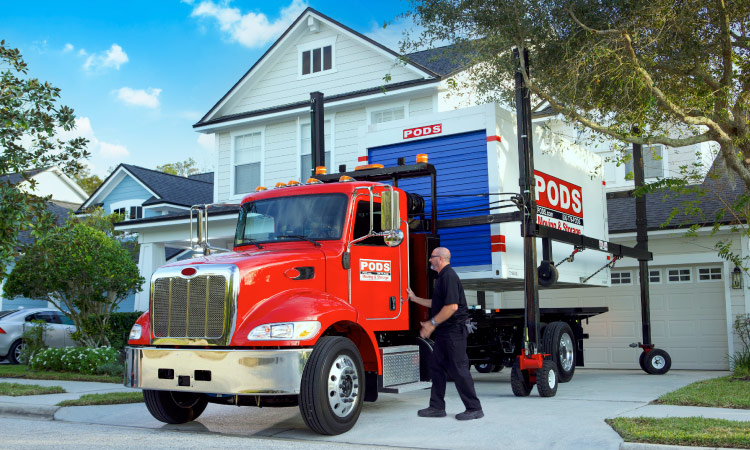 Get to Knoxville With the Help of PODS
Getting to your new home in Knoxville can be done a lot easier when you use a portable moving container from PODS! With this container, you can easily load and pack it on your own schedule. You can also connect with local packing and loading services, if the heavy lifting really isn't your thing.
Once you're ready to move, your container will be picked up and taken to your new home. Need more time before you actually start the move? You can also keep it in a PODS Storage Center until you're ready for it.
Get a Quote
Choose the service you need
Comments
Leave a Comment
Your email address will not be published. Required fields are marked *