Relocating to the Vibrant Capital City of Utah? Check out The 12 Best Neighborhoods in Salt Lake City
If you're considering a move to Salt Lake City (SLC), we don't blame you. Besides the booming job market, low unemployment rates, and solid median household incomes, SLC is definitely the place to live if you enjoy the outdoors. From mountains to canyons to deserts — the wild natural beauty in SLC is truly spectacular and it's definitely influenced our list of the best neighborhoods in Salt Lake City.

Before we dive into our list of the top 12 places to live in SLC, let's take a look at what it's like to live here.
Things To Do in Salt Lake City
Living in Salt Lake City means the opportunity for lots of fun outdoor activities, like
mountain climbing
, biking, camping, and skiing in the winter. The cultural and
dining scenes
are nothing to sneeze at either!
The Job Market in Salt Lake City
SLC has seen quite the population surge in recent years, primarily among young professionals, thanks to the thriving job market and impressive tech scene. Other major industries in the area include healthcare, education, retail, and government.
The Salt Lake City Housing and Rental Markets
The
average home price in SLC
is around $540,000, compared to
the national average
of $348,100. These home values might seem a bit more on the expensive side, but that's likely due to a robust economy fueled by a diverse job market and close proximity to limitless outdoor activities, all of which make it a desirable place to live.
On the flip side, rentals are actually relatively affordable here, with the
average rent in SLC
coming in around $1,675, compared to the
national average
of approximately $1,700.
Q: What are the wealthiest suburbs in Salt Lake City?
A:
Granite, Mount Olympus, and Draper are three of the wealthiest suburbs in the Salt Lake City area. Draper has an average home value of around
$756,000
, while home values in
Granite
and
Mount Olympus
average over $1 million.
Best Neighborhoods in Salt Lake City
Without further adieu, here are the 12 best neighborhoods in Salt Lake City, with average home values, average rent, and a little bit about what makes each one so great.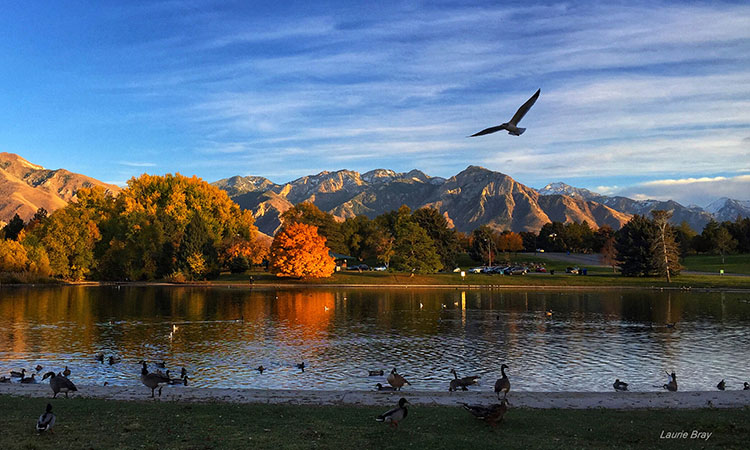 Source: Laurie Bray, sugarhousepark.org
1. Sugar House
Average rent (one bedroom): $1,300
Average home value: $628,600
Great for: Friendly tight-knit community, restaurants, shopping, bike trails, parks, college students, families, young professionals
The Sugar House neighborhood is one of the most eccentric areas in Salt Lake City. It spans from 1300 South to 3000 South, and is an easy place to start your life in the city.
There are a variety of restaurants and coffee shops, as well as a couple of big-box shopping centers. It also has plenty of parks and bike trails for locals to enjoy, and (for the collegiate-minded among you) Westminster University is located in the area too.
2. Greater Avenues
Average rent (one-bedroom): $1,200
Average home value: $628,600
Greater Avenues is one of the safest neighborhoods in Salt Lake City and one of the best neighborhoods in Salt Lake City for families. Add to that some of the most beautiful views of the city and the state Capitol, and it's no wonder it made our list.
This charming neighborhood is full of green spaces, such as Memory Grove Park, and several hiking trails which lead to some of the best spots in the area (namely City Creek Canyon and Avenues Twin Peaks). Greater Avenues also has some of the best schools in the city.
The local Wasatch and Ensign Elementary Schools rank among the top 25 best in the state, nearby Salt Lake Arts Academy is the #1 public middle school, and Skyline High School ranks in the top five.
3. Liberty Wells
Average rent (one-bedroom): $1,100
Average home value: $506,000
If you are looking for a more family-friendly area in Salt Lake City, Liberty Wells is a great place to live. It's close to many highly-rated schools and offers easy access to several parks and a plethora of restaurants.
There's a nice variety of homes to choose from in Liberty Wells, including ranch-style and small bungalows, and the neighborhood was actually ranked the 2nd best neighborhood to buy a house in SLC. To top it all off, it's only 3 miles away from Downtown Salt Lake City, making for an easy commute into the city center.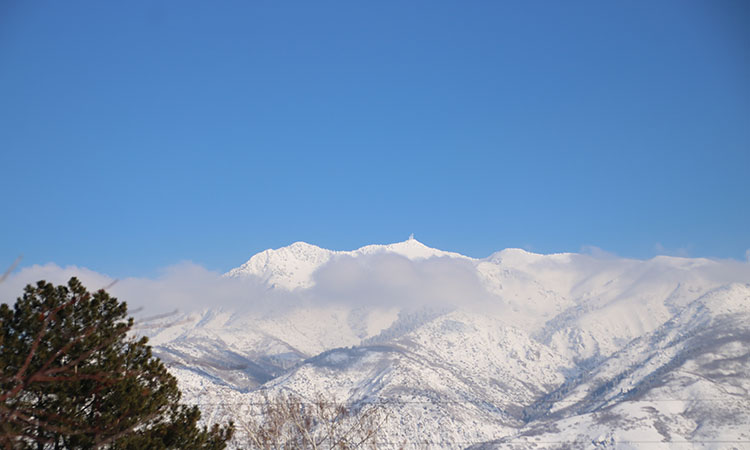 4. East Bench
Average rent: $1,625
Average home value: $1,000,700
East Bench is located near the Wasatch Mountains, which offers residents some of the best access to outdoor activities like hiking, biking, and climbing. This neighborhood is also close to one of the city's most prominent institutions, The University of Utah.
Overall, East Bench is great for people who work in the education field and those who want to commute into the downtown area. A couple of schools in this area also earned high rankings from Niche, including Indian Hills Elementary and Clayton Middle.
5. Central City
Average rent (one-bedroom): $1,800
Average home value: $391,200
Great for: Shopping, restaurants, nightlife, public transit, variety of housing, young professionals
Central City is one of the best neighborhoods in Salt Lake City for young professionals and singles looking to live the urban life in SLC. It's located near the city's best shopping, dining, and nightlife, and it's also close to many UTA light rail stops. There are a variety of affordable housing options in this area, such as single-family homes, new construction, and modern condominiums.
Central City is an overall exciting community, full of great activities, public transportation, and a diverse population. The cherry on top is Central City's pedestrian- and bike-friendly streets earning it recognition as both a Walker's and Biker's Paradise from Walk Score.
6. Yalecrest
Average rent (one-bedroom): $1,550
Average home value: $1,011,800
Great for: College students, prime real estate, historic homes, trails, recreation areas, young professionals
Yalecrest is a great location for young professionals and individuals who are looking to pursue a degree at the University of Utah. It's located close to the school and offers plenty of spacious, prime real estate (for those who can afford it). Similar to its southern neighbor, Wasatch Hollow, Yalecrest is known for its large number of historic homes, many of which were built in the '20s and '30s.
Along with access to various hiking trails and recreation areas (noticing a trend?), the neighborhood of Yalecrest is known for its diverse population.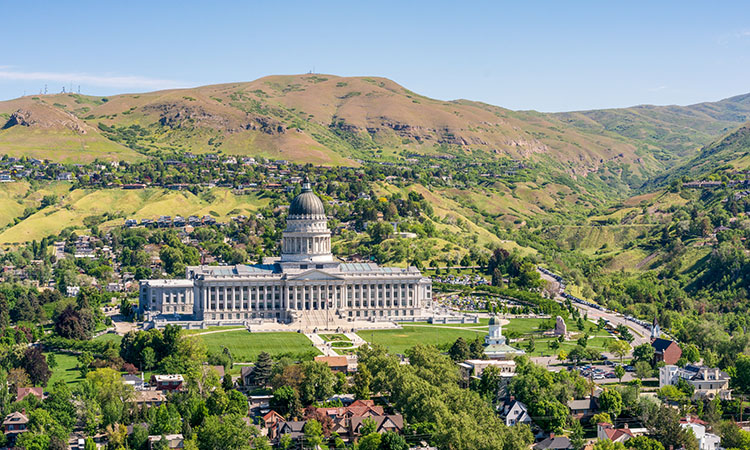 7. Capitol Hill
Average rent (one-bedroom): $1,700
Average home value: $542,500
Great for: Gorgeous views, trails, LGBTQ+ community, affordable homes, young professionals, retirees
The Capitol Hill building is located in the neighborhood of Capitol Hill, which overlooks Salt Lake City and provides its residents with gorgeous sweeping views.
Capitol Hill is best described as a flourishing neighborhood that features both Victorian and Gothic homes. It draws in professionals due to its central location, and economically varied rental market.
A few of the area's most popular spots are Memory Grove Park and City Creek Canyon Trail, the latter of which connects to the Bonneville Shoreline Trail and offers ample opportunity for locals to explore, hike, and bike.
The Marmalade district is also located in Capitol Hill. It offers a friendly atmosphere and inexpensive homes, attracting a wide range of individuals, including young families, senior citizens, and a large LGBTQ+ community.
8. Rose Park
Average rent: $1,425
Average home value: $428,400
Located north of the city, Rose Park is a cool, diverse neighborhood that's economically and culturally active. It has plenty of green space and is more affordable than many other neighborhoods in SLC, attracting both young families and empty nesters to the area.
This neighborhood is a relatively quiet one with easy access to the airport and downtown. First-time home buyers usually purchase small brick cottages with large lots to secure a foothold in the Salt Lake City market. It also has good schools and convenient freeway access.
Rose Park is a very bikeable neighborhood, making it easy for locals to enjoy the great outdoors and all the local parks have to offer. The Jordan River Parkway Trail leads through Riverside Park in the southern part of the neighborhood. There's also the Rosewood Park on the western side. And, for those who like to hit the links, the Rose Park Golf Course sits right in the middle of the neighborhood.
9. Wasatch Hollow
Average rent (one-bedroom): N/A
Average home value: $792,300
Great for: Diversity, peaceful environment, parks, coffee shops, art, live music, young professionals
The residents of Wasatch Hollow represent a diverse array of backgrounds, educations, and ages. Its tree-lined streets and peaceful atmosphere make it an ideal place to live, and no wonder so many choose to settle here.
Wasatch Hollow Park features a local wildlife preserve where people can enjoy afternoon strolls along peaceful walking trails. There are several coffee shops in Wasatch Hollow that provide great spots to meet friends and neighbors, and local art and live music events are not uncommon.
Q: What is the hip area of Salt Lake City?
A: Central City is one of the most hip areas in Salt Lake City. But it's not the only one. Other cool neighborhoods in Salt Lake City include Sugar House, Downtown, and Capitol Hill.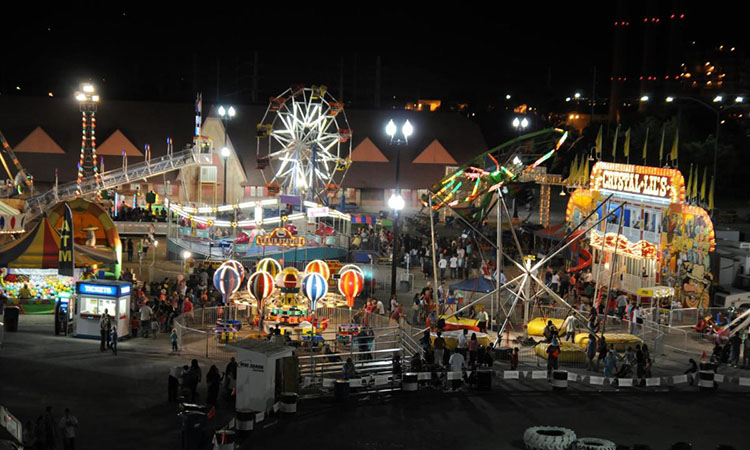 10. Fairpark
Average rent (one-bedroom): N/A
Average home value: $400,300
One of the most culturally diverse neighborhoods in Salt Lake City is Fairpark, which also has some of the best restaurants in the area. One of these is the Red Iguana, known for serving up some of the best Mexican food in Utah and hosting Guy Fieri. It's typically packed during the evening, so plan accordingly.
The eastern border of Fairpark runs along the Jordan River and the Jordan River Parkway Trail. In addition to local parks like Cottonwood and Riverside, the Utah State Fairgrounds are located here, so there's always something for locals to do.
Fairpark's close proximity to Downtown makes it an ideal location for those looking to experience Salt Lake City nightlife and entertainment. For those who want to get out and explore beyond Fairpark, I-15 runs right through the neighborhood, making it easy to access hiking trails, ski resorts, and everything else SLC has to offer.
11. Bonneville Hills
Average rent (one-bedroom): N/A
Average home value: $875,000
Situated near the Bonneville Golf Course and bordering the neighborhood of East Bench, you'll find Bonneville Hills. Locals benefit from Foothill Village with its plethora of shops, boutiques, and restaurants, and they're only a short drive from The University of Utah and The Hogle Zoo.
Despite its proximity to the University of Utah, the community is mainly comprised of young professionals and families rather than students.
12. Sunnyside East
Average rent (one-bedroom): N/A
Median home sale price: $1,120,000
Similar to East Bench, the view from the valley to the lake is amazing in the neighborhood known as Sunnyside East. This somewhat secluded neighborhood features the Hogle Zoo as well as This Is the Place Heritage Park. Residents of Sunnyside East enjoy fun events throughout the year, such as Hogle's Zoo Lights and the Heritage Park's Christmas market.
This area has plenty of hiking trails and amazing views of the mountains, but it's a bit further from the city center, and the public transit isn't great here, so you'll probably need a car to get around.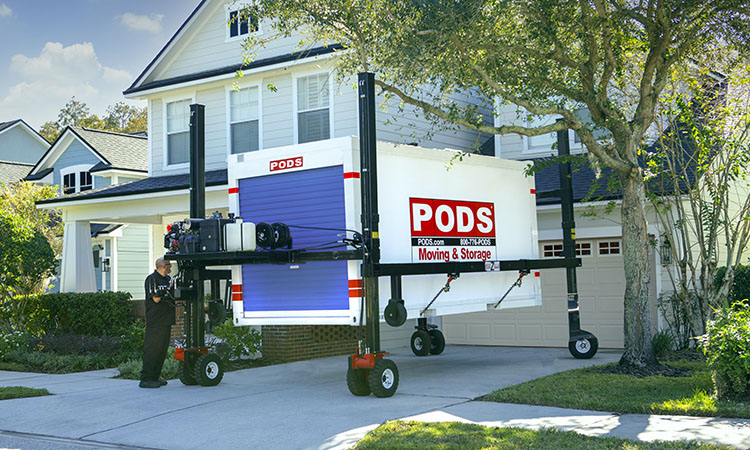 Plan Your Move to SLC With the Help of PODS
When you've found your ideal dream neighborhood in Salt Lake City, let PODS help get you there. They can provide a portable storage container that you can use to pack and load at your own pace. Once you're ready, PODS will pick it up and deliver it to your new home. And if you need more time, no problem! One month of storage is included with every move.

Editor's note: For ease of reading, monthly rental prices were rounded to the nearest $25 and home values were rounded to the nearest $100.
Get a Quote
Choose the service you need
Related Articles
Considering a Move to Utah's Fast-Growing Capital City? Here are 15 Things to Know About Living in Salt Lake City
Read more
Comments
Leave a Comment
Your email address will not be published. Required fields are marked *