Take advantage of our limited time offer. Enter promo code HOLIDAY25 to save up to 25%.
See offer details
.

PODS Moving & Storage San Luis Obispo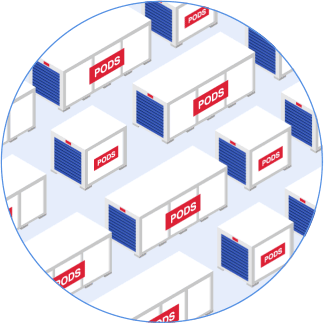 This may take up to 30 seconds.
We're searching over 200,000 containers to find you the best price.
Moving to San Luis Obispo
PODS is the right move when you're short on space and time. When you're ready to relocate to San Luis Obispo County, select the
portable container size
you need. We work around your schedule, so when you're ready to go, simply contact us and we'll transport your portable container to your new home. If you need temporary storage, we can also take it to our
Storage Center
.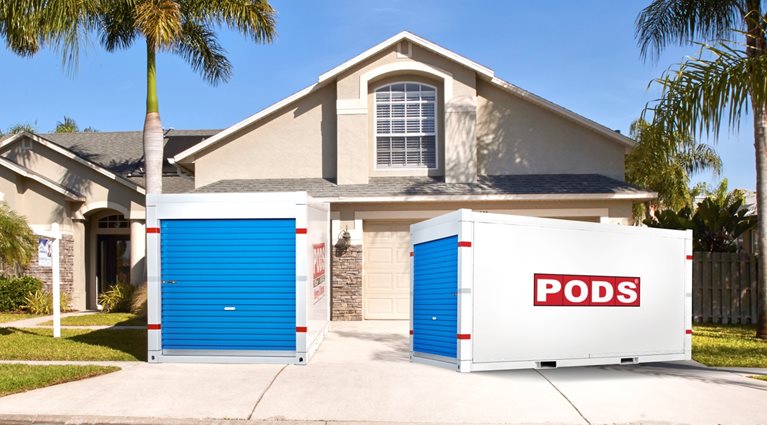 San Luis Obispo Storage Solutions
Find the right
storage solution
with PODS portable storage containers in San Luis Obispo. Select the portable container size you need and we'll deliver it to your house. Once loaded, you can keep it on-site for easy access, or we can pick-up your container and store it at a secure PODS Storage Center. With our flexible solutions, you get the time and space you need, and all the control you want.
More about San Luis Obispo@Model.Title.HeadingType>
Located approximately halfway between San Francisco and Los Angeles, San Luis Obispo is one of the oldest communities in California and known for its award-winning wineries and laid-back lifestyle. It's also next to the nationally ranked California Polytechnic State University (Cal Poly). If you're planning a move to San Luis Obispo, discover how PODS can help you move and store with one solution.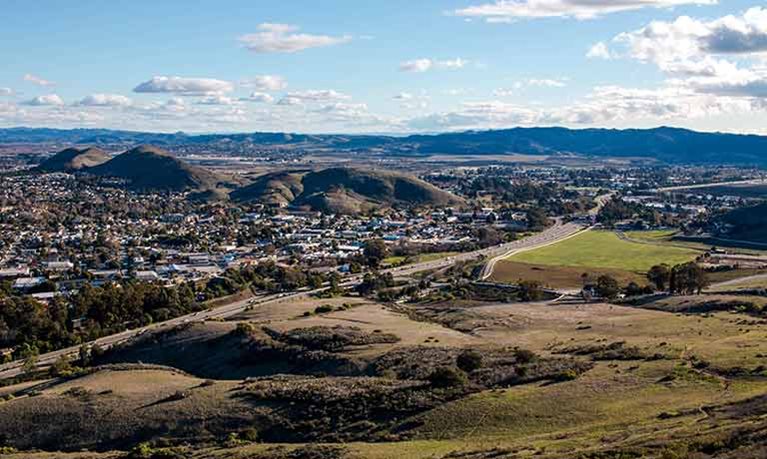 San Luis Obispo Moving Solutions
With several neighborhoods to choose from, deciding on the best place to live in San Luis Obispo depends entirely on the vibe you want. The residential neighborhoods in the northern end of the city are near Cal Poly, which make them popular with students.
While downtown San Luis Obispo is a lively area with plenty to see and do, it's mostly a mixture of commercial and office space with a few apartments located above the shops. If you're interested in living near the action of downtown, you're better off looking for a home in nearby Old Town Historic District.
If you like spending time outside, consider the Laguna Lake neighborhood at the southern end of San Luis Obispo. Here you'll find Laguna Lake, Laguna Lake Park, and Irish Hills Natural Reserve. San Luis Obispo has also distinct cultural neighborhoods, including Chinatown, Japantown, and Little Italy. If you have a little extra money to spend on your home, the San Luis Country Club is a gated, upscale community popular with retirees, young families, and professionals.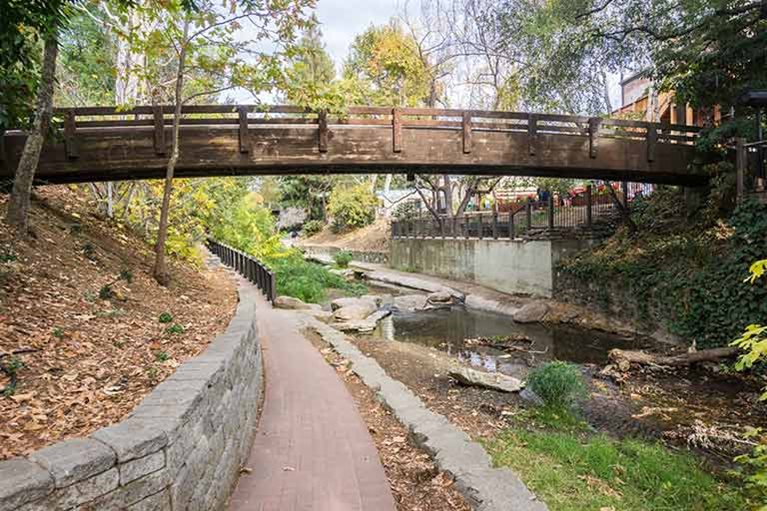 Things to Do and See in San Luis Obispo
After you've used moving and storage solutions from PODS to get comfortable in your San Luis Obispo home, you're ready to discover everything that makes the city great. San Luis Obispo's mild climate is ideal for exploring the great outdoors. Irish Hills Natural Reserve has more than eight miles of hiking and mountain biking trails. Sinsheimer Park is one of the more popular parks in the area and includes a swimming pool, disc golf course, playground, tennis courts, volleyball court, horseshoe pit, baseball stadium, walking paths, and more.
If you want to learn about the area's history, plan a visit to Mission San Luis Obispo de Tolosa. Father Junipero Serra built this Spanish mission in 1772. Although the mission is still an active parish, it's open for tours. As you walk through, you'll learn more about the church, how it was built, and the stories behind the historic artwork that still hangs on the walls. You'll also have a chance to tour the peaceful garden and listen to the mission bell ringer.
Once you have explored the shopping, beauty and history of San Luis Obispo, nearby cities Atascedero, Arroyo Grande, and Paso Robles are next on the list. Atascedero has everything you need to make yourself at home, from wine tasting to great hiking and biking trails and even has the Charles Paddock Zoo, home to more than 200 animals.
Arroyo Grande is a small coastal town with historic, suburban, and rural and true vintage elements. It's a one-of-a-kind California original with a walkable downtown with restaurants, antique stores, and specialty shops for hours of exploring. Nearby Lopez Lake ad Mustang Waterpark are perfect for camping and cooling down on summer days. Or just come up to relax and tour the vintage wineries on the California Coast.
Paso Robles offers an array of great attractions year-round. Whether you're looking to learn about the rich heritage, taste the local wine, or just attend a rocking concert, Paso Robles has a little something for everyone. You will fall in love with this city set against a beautiful backdrop of rolling vineyards, olive orchards, farms, and ranches that inspire its local culture.
If you're looking for a moving and storage company near San Luis Obispo that'll pick-up, store, and deliver your belongings, just call PODS. We have options in San Luis Obispo to suit any size family, and we take care of the driving so you never have to climb behind the wheel. Whether you're moving from across the country or need extra storage for a local project, PODS moving and storage options are the right move for your move, every time.
Serving the greater San Luis Obispo area
Atascadero | Arroyo Grande | Avila Beach | Ballard | Buellton | Cambria | Cayucos | Cayuma | Creston | Grover Beach | Gudalupe | Harmony | Los Alamos | Los Olivos | Lompoc | Los Osos | Morro Bay | Nipomo | Oceano | Orcutt | Paso Robles | Pismo Beach | San Luis Obispo | San Miguel | San Simeon | Santa Maria | Santa Margartia | Santa Ynez | Shandon | Sisquoc | Solvang | Templeton | VAFB | Vandenberg Village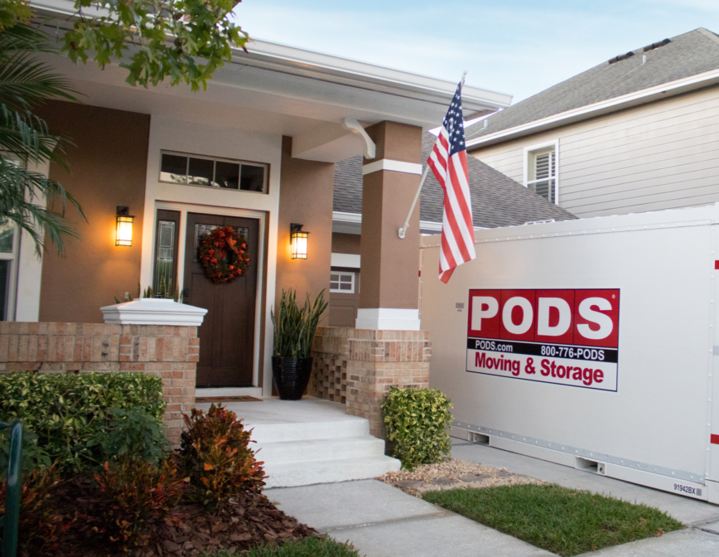 San Luis Obispo Moving & Storage
Storage Facilities Near Me
Oxnard, CA
301 S Rose Ave
Oxnard, CA 93030
Santa Maria, CA
3042 Industrial Pkwy
Santa Maria, CA 93455
*Limited service areas may apply. Please call PODS for service availability.