Take advantage of our limited time offer. Enter promo code HOLIDAY25 to save up to 25%.
See offer details
.

PODS Moving & Storage Stockton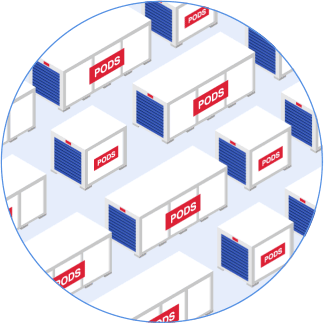 This may take up to 30 seconds.
We're searching over 200,000 containers to find you the best price.
Stockton Moving Solutions
Whether you're
moving long-distance
or locally, PODS offers flexibility and has the right
size portable container
to suit your needs. We'll deliver your container so you can take your time loading it up. When you're done, we'll drive your items to your new home for on-site storage, or to a secure
PODS Storage Center
nearby.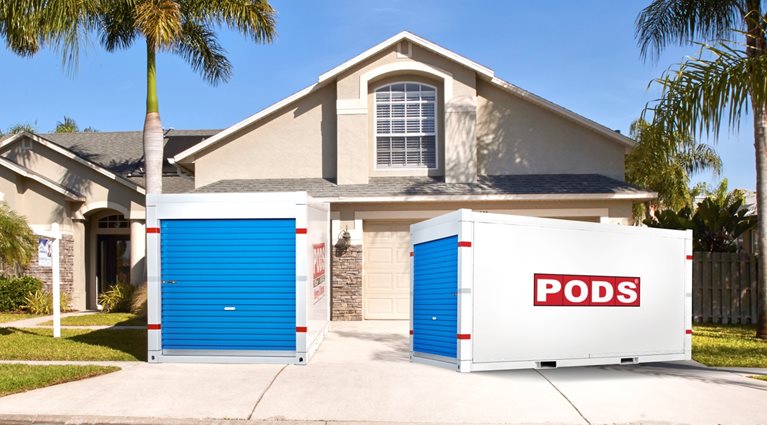 Stockton Storage Solutions
PODS also offers flexible
storage solutions
for your unique needs, whether you're remodeling or renovating your home or you just need some extra storage space for a home organization project. We'll drop off whichever sturdy portable container you choose. With month-to-month rental terms, you can take your time loading your belongings. Store your PODS
portable container on-site
in your driveway for 24/7 access or at a nearby storage facility.
                                  More about Stockton
Are you planning on moving to or in the Stockton-Modesto area? Centrally located in California's San Joaquin Valley, farms and vineyards surround the Stockton-Modesto area, balanced by culturally rich city centers with quiet surrounding neighborhoods. Reduce the moving-related stress by using PODS for moving and storage solutions before, during and after relocating to the Stockton-Modesto area.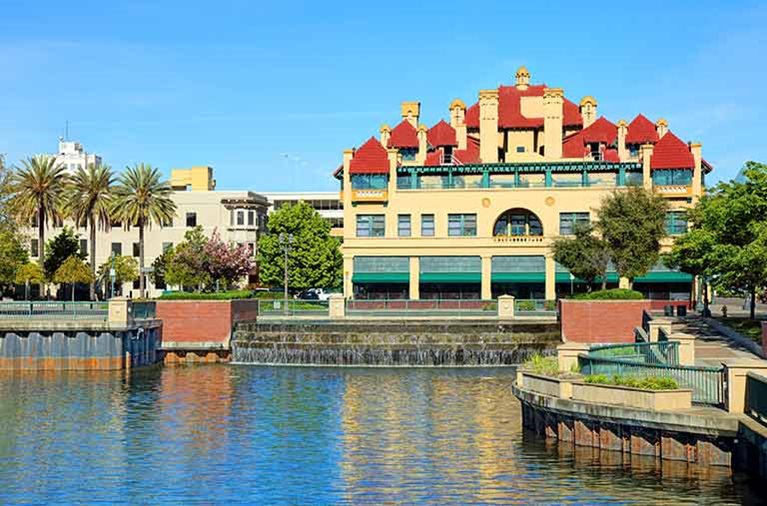 Moving to Stockton
Stockton is the 13th largest city in California, surrounded by miles of waterway. It offers mild winters and a hot-dry-summer Mediterranean climate. It's home to more than 300,000 people. Being a relatively small community it's not uncommon to spot a familiar face in town. It boasts a diverse community. Compared to other cities in California, the cost of living is relatively low.
Modesto offers a semi-arid climate, with moderate winter rainfall and mild winter temperatures and then a long, dry, and hot summer. The population numbers around 200,000. Downtown offers great entertainment with the suburbs offering peaceful residential areas surrounded by towering old trees.
Things to Do and See in Stockton
Now that you've moved and settled into the Stockton-Modesto area it's time to see the sights.
Is watching hockey something you enjoy? Plan a trip to the Stockton Arena to watch the Stockton Heat. The stadium is on the waterfront, so there is plenty to do before and after a game.
Are you in need of some entertainment? Visit the Bob Hope Theater in Stockton, built in 1930. It seats 2,042 and offers year-round live concerts, live theater, musical, comedy, and classic cinema.
Modesto is a city that's surrounded by plenty of natural beauty. There are a number of parks and waterways in the city. A trip rafting down the Stanislaus River is an experience to remember.
Besides the natural beauty, the local arts scene offers plenty of museums, theaters, galleries, and concert venues.
On a Saturday morning, meet locals and taste new things at the Modesto Certified Farmer's Market. The market offers fresh and delicious produce from the Central Valley area.
If you're an energetic cyclist, walker, or jogger, try the six-mile paved path along Dry Creek. There's plenty for the whole family to do at Dry Creek, with disc golf, picnic spots, tennis courts, and playgrounds.
With so many fun things to do, it's easy to understand why the Stockton-Modesto area is such a great place to live. When you're planning a move, you can trust PODS solutions to provide the time and space you need with the control you want.
Serving the greater Stockton area
Acampo | Angels Camp | Atwater | Ballico | Carbondale | Ceres | Clements | Clinton | Copperopolis | Cressey | Crows Landing | Delhi | Denair | El Nido | Empire | Escalon | Farmington | French Camp | Gustine | Hickman | Hilmar | Holt | Hughson | Ione | Jackson | Keyes | Knights Ferry | La Grange | Lathrop | Linden | Livingston | Lockeford | Lodi | Lyoth | Manteca | Merced | Modesto | Morada | Mountain House | Newman | Oakdale | Patterson | Ripon | Riverbank | Salida | Santa Nella | Snelling | Stevinson | Stockton | Sunnybrook | Thornton | Tracy | Turlock | Valley Home | Valley Springs | Vernalis | Victor | Waterford | Westley | Winton | Woodbridge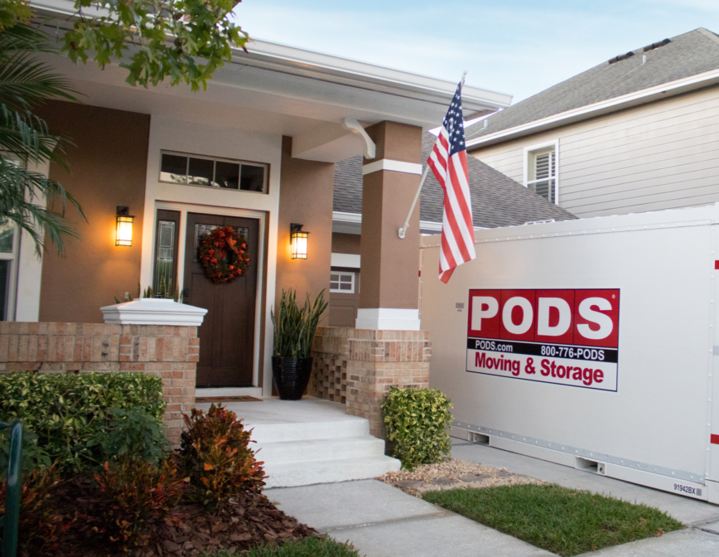 Stockton Moving & Storage
Storage Facilities Near Me
Manteca, CA Storage Center
2301 W Louise Ave
Manteca, CA 95336
*Limited service areas may apply. Please call PODS for service availability.