PODS Moving & Storage Fairfield County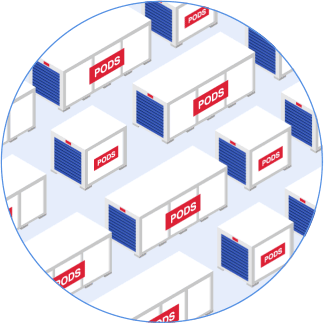 This may take up to 30 seconds.
We're searching over 200,000 containers to find you the best price.
How PODS moving and storage Works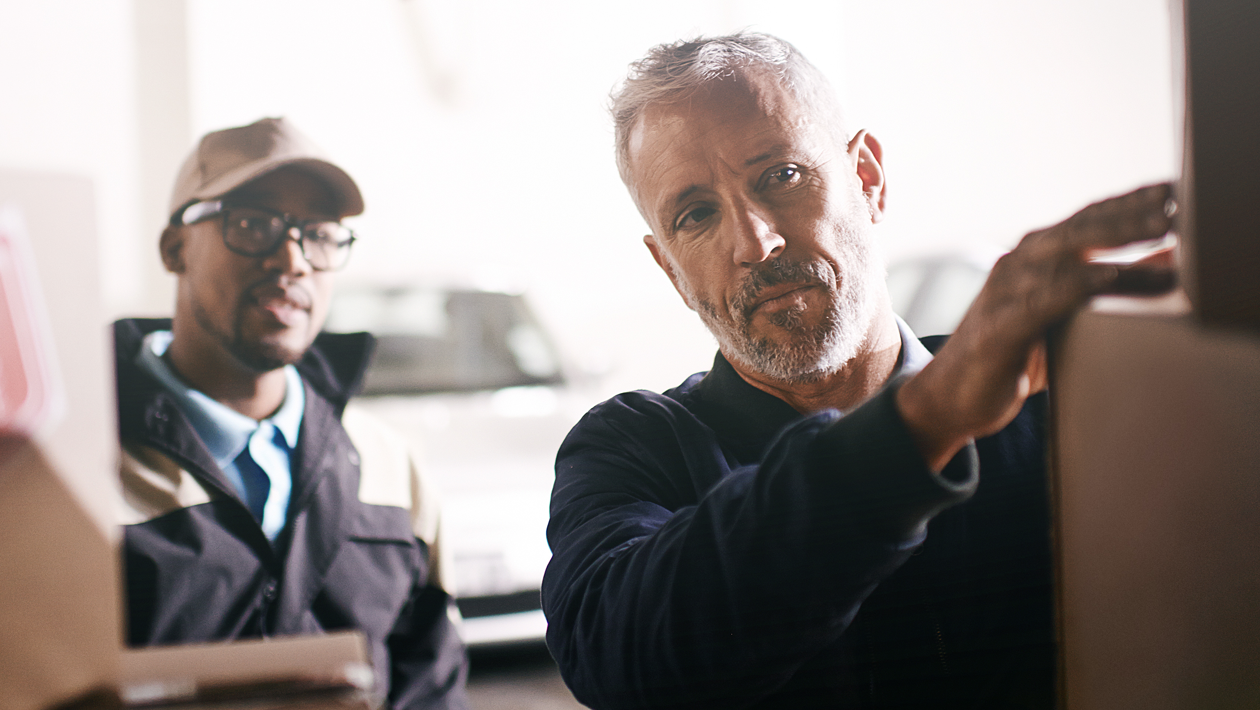 Fairfield County Moving Solutions
No matter where you choose to settle down in Fairfield County, PODS offers the
moving solutions
you need to make the transition easier. Whether you're moving from across town or from across the country, simply choose the container size that best meets your needs. We'll deliver it for you to load at your own pace. When you're done, PODS can move it to your new home or a
secure Storage Center
nearby.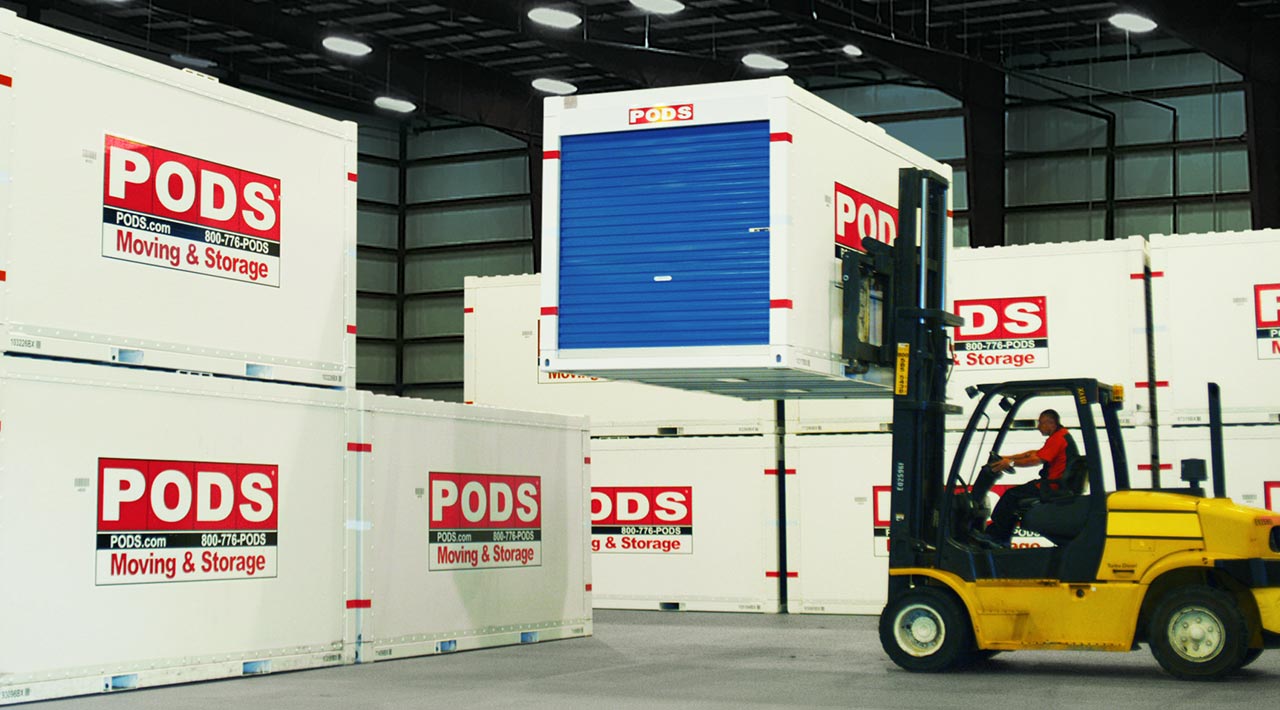 Fairfield County Storage Solutions
Whether you want more time to unpack after a move or need extra storage space during a home renovation or remodel project, PODS provides helpful
storage solutions
in Fairfield County. Our
sturdy storage containers
are weather-resistant, reducing the risk of moisture-related damage to your belongings. With both on- and off-site storage options available, PODS portable storage containers give you the space you need with the control you want.
More about Fairfield County@Model.Title.HeadingType>
Fairfield County comprises several cities in Connecticut, including gorgeous coastal spots such as Greenwich, Stamford, and Bridgeport. Many people come here to either work in the region or to enjoy an easy commute to nearby areas in New York and Connecticut. If you're planning a move to the Fairfield County area, PODS can help with all of your moving and storage needs.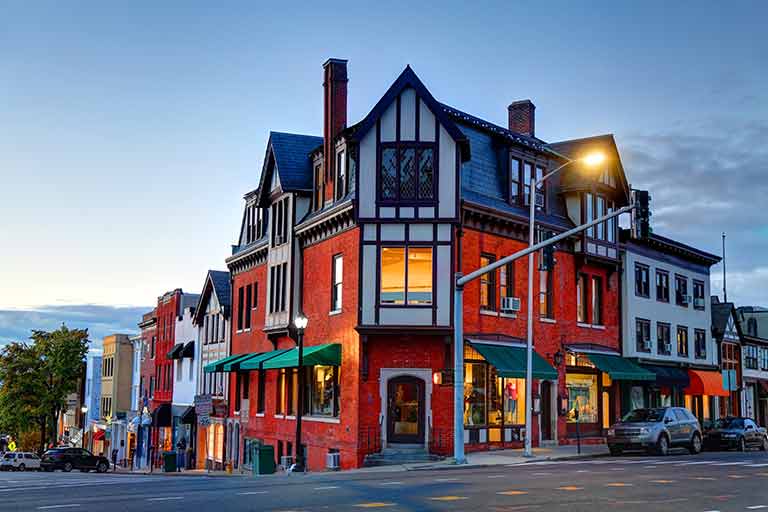 Moving to Fairfield County
Fairfield County covers a sizable portion of southwest Connecticut bordering New York. Stamford, Bridgeport, and Danbury are three of the largest cities in this part of the state with Interstate 95 running along the coast. This highway is often used for commutes to nearby areas such as New York City and Long Island. It makes for scenic drives northeast along the coast and on into Rhode Island and Massachusetts.
Aside from easy access to the interstate and proximity to neighboring states, many people love living in this part of Connecticut because of its gorgeous scenery. In the spring and summer, you can head to neighborhoods like East Norwalk and look out into the ocean toward Long Island. In the fall, neighborhoods like West Redding and Aqua Vista, which are near Devil's Den Nature Preserve and Candlewood Lake, respectively, are excellent places to go and watch the leaves change. Though winters are cold in this part of the country, you have activities such as ice skating, cross-country skiing, and sledding to look forward to.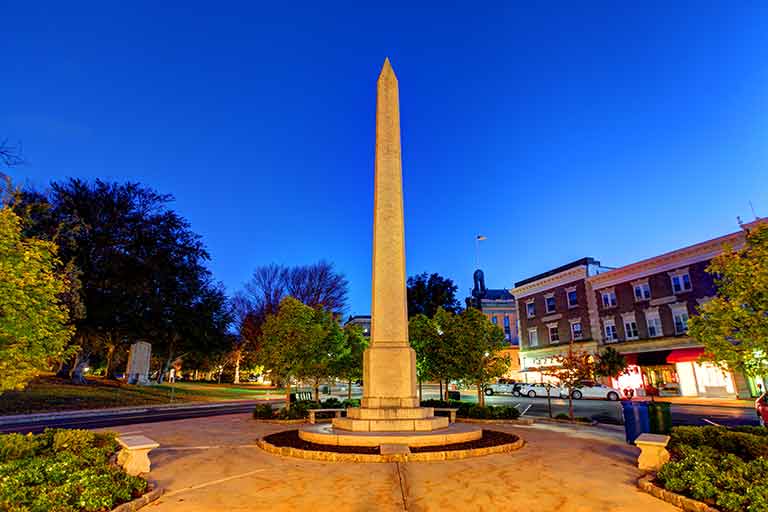 Things to Do and See in Fairfield County
If you're planning a move to Fairfield County and love nature, you're in for a treat. The southern portion of Fairfield County runs along Connecticut's coast, offering a mix of secluded waterfront spots as well as charming seaside towns and boardwalks, like Stratford's marina boardwalk. You can also head north away from the water to find total peace in Connecticut's stunning woods. Especially in the fall as the leaves change, locations such as Paugussett State Forest are great for hiking. In warmer months, these woods are top spots for camping and other outdoor activities.
You'll find lots of cultural attractions and shopping opportunities in cities such as Stamford and Norwalk. Downtown Stamford, for example, is a five-acre area that's popular for local and chain retailers and boasts a variety of restaurants. You can also plan a visit with your family to see the Stamford Museum and Nature Center or the iconic Glass House in neighboring New Canaan.
The pace of life and number of attractions in Fairfield County makes it an appealing area for new residents. The area is well loved for its natural surroundings and proximity to major urban destinations — namely, New York City. Whether you're relocating in Connecticut or are coming from somewhere else in the United States, PODS has the flexible moving and storage solutions you need to get settled in Fairfield County.
Serving the greater Fairfield County area
Abington | Agawam | Allingtown | Amherst | Amston | Andover | Ansonia | Ashford | Avon | Bakersville | Ballouville | Baltic | Bantam | Barkhamsted | Beacon Falls | Belchertown | Belle Haven | Berlin | Bethany | Bethel | Bethlehem | Bishops Corner | Bissell | Blandford | Bloomfield | Blue Hills | Bolton | Bondsville | Botsford | Bozrah | Branford | Bridgeport | Bridgewater | Brightwood | Brimfield | Bristol | Broad Brook | Brookfield | Brooklyn | Burlington | Canaan | Canterbury | Canton | Canton Center | Centerbrook | Central Village | Chaplin | Cherry Brook | Cheshire | Chester | Chesterfield | Chestnut Hill | Chicopee | Clinton | Cobalt | Colchester | Colebrook | Collinsville | Columbia | Conantville | Cornwall | Cornwall Bridge | Cos Cob | Coventry | Cromwell | Cummington | Cushman | Danbury | Danielson | Darien | Dayville | Deep River | Derby | Dudley | Durham | East Berlin | East Brimfield | East Brooklyn | East Canaan | East Glastonbury | East Granby | East Haddam | East Hampton | East Hartford | East Hartland | East Haven | East Killingly | East Longmeadow | East Lyme | East Norwalk | East Putnam | East Thompson | East Willington | East Windsor | East Windsor Hill | East Woodstock | Eastford | Easthampton | Easton | Ellington | Elliot | Elmwood | Enfield | Essex | Exeter | Fabyan | Fair Haven | Fairfield | Falls Village | Farmington | Feeding Hills | Fenwick | Fiskdale | Fitchville | Florence | Forestville | Franklin | Gales Ferry | Gaylordsville | Georgetown | Gilman | Glasgo | Glastonbury | Glenbrook | Glenville | Goshen | Granby | Granville | Granville Center | Greens Farms | Greenwich | Griswold | Grosvenor Dale | Groton | Guilford | Gurleyville | Haddam | Haddam Neck | Hadley | Hadlyme | Hamden | Hampden | Hampton | Hanover | Hartford | Harwinton | Hatfield | Hawleyville | Haydenville | Hazardville | Hebron | Higganum | Holland | Holyoke | Hopeville | Huntington | Indian Orchard | Ivoryton | Jewett City | Jordan Village | Jupiter Point | Kenington | Kent | Killingly | Killingworth | Knightville | Lake Garda | Lakeside | Lakeville | Laurel Hill | Lebanon | Ledyard | Leeds | Lisbon | Litchfield | Lithia | Longmeadow | Lords Point | Loudville | Ludlow | Lyme | Madison | Manchester | Mansfield | Mansfield Center | Mansfield Depot | Mansfield Hollow | Marble Dale | Marion | Marlborough | Mashantucket | Masons Island | Mechanicsville | Melrose | Meriden | Merrow | Middle Haddam | Middlebury | Middlefield | Middletown | Milford | Milldale | Millstone | Monroe | Monson | Montgomery | Montville | Moodus | Moosup | Morris | Mount Carmel | Mystic | Naugatuck | Nepaug | New Britain | New Canaan | New Fairfield | New Hartford | New Haven | New Haven | New London | New Milford | New Preston | New Preston Marble Dale | New Salem | Newington | Newtown | Niantic | Norfolk | Noroton | Noroton Heights | North Amherst | North Branford | North Canaan | North Canton | North Chester | North Franklin | North Granby | North Grosvenordale | North Hadley | North Hampton | North Hatfield | North Haven | North Lyme | North Sterling | North Stonington | North Thompsonville | North Westchester | North Windham | Northampton | Northfield | Northford | Northville | Norwalk | Norwich | Oakdale | Oakville | Occum | Old Greenwich | Old Lyme | Old Mystic | Old Saybrook | Oneco | Orange | Oxford | Palmer | Pawcatuck | Pelham | Pequabuck | Perkins Corner | Pine Meadow | Plainfield | Plainville | Plantsville | Pleasant Valley | Plymouth | Point O Woods | Pomfret | Pomfret Center | Poquetanuck | Poquonock | Portland | Preston | Prospect | Putnam | Putnam Heights | Quaker Hill | Quinebaug | Redding | Redding Center | Redding Ridge | Rhodesville | Ridgefield | Ridgeway | Riverside | Riverton | Rockfall | Rocky Hill | Rogers | Rowayton | Roxbury | Russell | Salem | Salisbury | Sandisfield | Sandy Hook | Saugatuck | Scantic | Scotland | Seymour | Sharon | Sharon Valley | Shawondassee | Sheffield | Shelton | Sherman | Silver Lane | Simsbury | Somers | Somersville | South Amherst | South Britain | South Canaan | South Canterbury | South Chaplin | South Chesterfield | South Glastonbury | South Hadley | South Kent | South Killingly | South Lyme | South Norwalk | South Willington | South Windham | South Windsor | South Woodstock | South Worthington | Southampton | Southbury | Southington | Southport | Southwick | Sprague | Springdale | Springfield | Stafford | Stafford Springs | Staffordville | Stamford | Stepney | Sterling | Stevenson | Stonington | Storrs Mansfield | Stratford | Sturbridge | Suffield | Taconic | Taftville | Talcott Village | Talcottville | Tariffville | Terryville | Thomaston | Thompson | Thorndike | Three Rivers | Tokeneke | Tolland | Torrington | Trumbull | Turners Falls | Twin Lakes | Uncasville | Union | Union City | Unionville | Upper Stepney | Vernon | Vernon Rockville | Versailles | Voluntown | Wales | Wallingford | Wapping | Ware | Warren | Warrenville | Washington | Washington Depot | Washington Green | Waterbury | Waterford | Watertown | Wauregan | Weatogue | West Ashford | West Chesterfield | West Cornwall | West Cummington | West Granby | West Granville | West Hartford | West Hartland | West Hatfield | West Haven | West Mystic | West Redding | West Simsbury | West Springfield | West Stafford | West Suffield | West Wauregan | West Whately | West Woods | Westbrook | Westfield | Westhampton | Weston | Westover AFB | Westport | Westville | Wethersfield | Whately | Whitneyville | Wilbraham | Williamsburg | Willimansett | Willimantic | Willington | Wilton | Winchester Center | Windham | Windsor | Windsor Locks | Windsorville | Winsted | Wolcott | Woodbridge | Woodbury | Woodstock | Woodstock Valley | Woronoco | Worthington | Yalesville | Yantic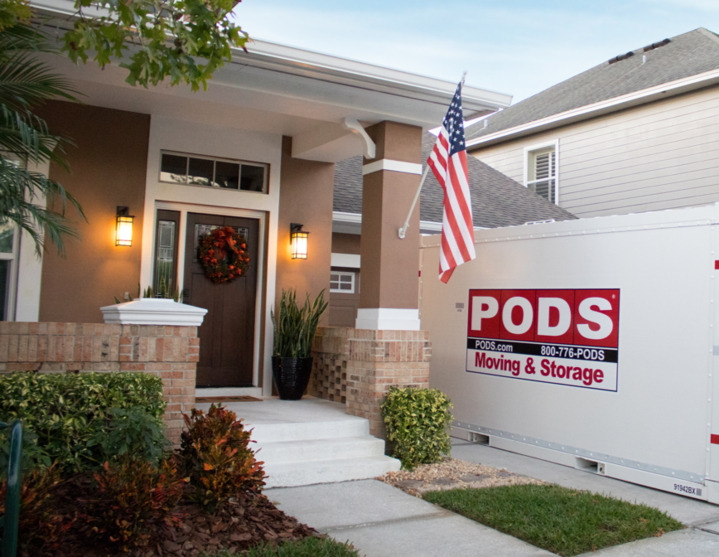 Fairfield County Moving & Storage
Storage Facilities Near Me
Bristol, CT
39 Business Park Dr
Bristol, CT 06010
Ludlow, MA
28 Tyburski Rd
Ludlow, MA 01056
N. Kingstown, RI - Hartford
185 Compass Circle
North Kingstown, RI 02852
Other Service Areas